Visiting Happy Cows At a Dairy Farm in Ohio - Midwest Adventures 2022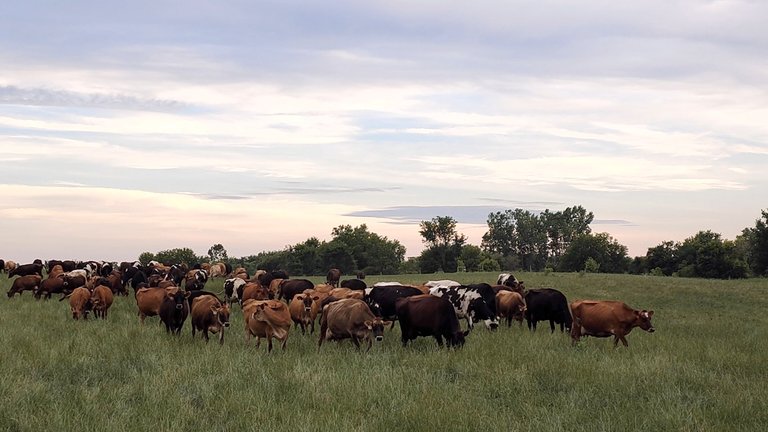 Yes, there are dairy farms out there where cows are actually happy. We had the honor to visit a Dairy Farm in Ohio where we could see with our own eyes that a place like this really exists.
Everything at this farm is in general an open concept and the cows are being let out to the fields at least twice a day, where they can feed on the fresh Ohio grass. There are milking stations where the cows gladly stop by. Then there is a classic barn where we were greeted by super cute calves.
Towards the end of our visit we even had to help out and wrangle back cows but this will be story we're going to publish soon on our travel blog.
Stay tuned!
---
---