VERTICAL MASCLETÀ in Benidorm by Ricasa - Absolutely Insane - TRUST ME! Fiestas Mayores Patronales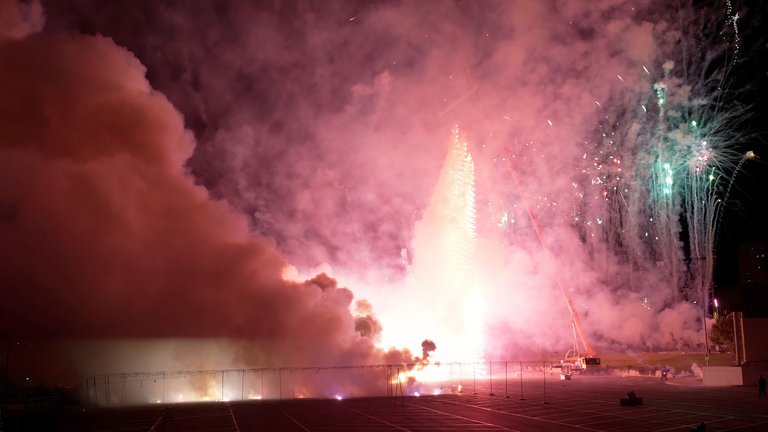 Benidorm is not super close to Valencia but after I heard that Ricasa is going to set up yet another Vertical Mascletà, I decided to go on a day trip to Benidorm.
After seeing their insane Vertical Mascletà in Benissa, I knew it would be worth it.
I took a bus from Valencia's (rather ugly) bus terminal and arrived 1 1/2 hours later at this weird "little" place called Benidorm. Right after I arrived I went straight to the fireworks shooting spot to scout out the location.
Then I had the whole day to explore the city before returning for the show which started at 7:30 pm. And let me tell - THIS WAS INSANE! Such a great firework - you don't believe it? Watch for yourself!
This video was recorded with this camera on this gimbal.
---
---