Mascletà For The 9 Octubre 2022 Celebrations by Pirotecnia del Mediterráneo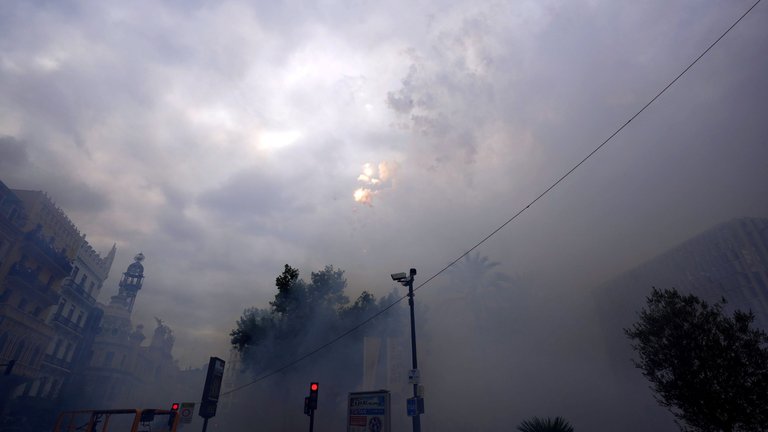 There are normally only two Mascletàs in Valencia a year where you can admire these kind of fireworks at Plaza del Ayuntamiento without the safety cage, one event is the Day of the Virgen de los Desamparados and the other one is for the 9 Octubre festivities (recorded in this video).
I'm always super excited for these two events because of the undisrupted views but this year the wind wasn't in our favor and we were mostly covered in gunpowder clouds (I love this smell though).
At first I thought not to even post this videos because of it but after rewatching it now on a bigger screen, it's still a pretty cool video and it transmits pretty well, what a Mascletà is all about: Explosions, Rhythm and of course gunpowder.
This video was recorded with this camera on this gimbal.
---
---