Godella Mascletà By Ricasa - Two Simultaneous Locations & Double Layered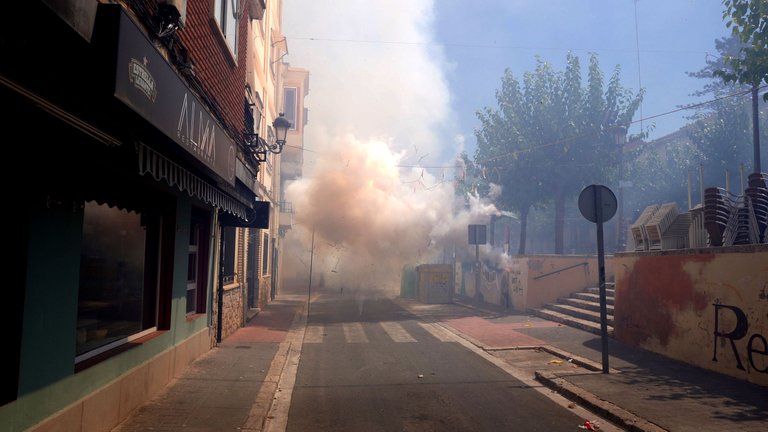 This Mascletà by Ricasa in Godella (a small town outside of Valencia) from this September was truly something else. The main fireworks were packed into this small little street in the center of the town - we could see right away that the finale was actually double layered and then during the fireworks we were surprised that they shot salutes from a second location, behind the building left to us.
WOW!
And the coolest thing was, Ricardo Caballer, the owner of Ricasa was there in person (with his young son) and if you're fireworks fanboy with a taste for Valencian fireworks - you know this is a big deal!
his video was recorded with this camera on this gimbal.
---
---