The Witch and The Gamer Attacking Food - Expresos del Centro Burger - Cagua - Exceeding Expectations [EN] // [ES]
To end my anniversary week we went to eat at a place that had been recommended to me for a while, the truth is that my brother already knew it because it is a place that already has a few years of experience, however, I was unaware of its existence, until a few months ago I was told about
Expresos del Centro Burger
, the truth is that I was expecting a place more outdoors FoodTruck style, so I must say that I was surprised when I arrived at the place I found a great restaurant with different environments and even two floors. As soon as I entered the establishment I fell in love with its decoration, unfortunately it was raining cats and dogs so we could not enjoy the outdoor atmosphere of the terrace.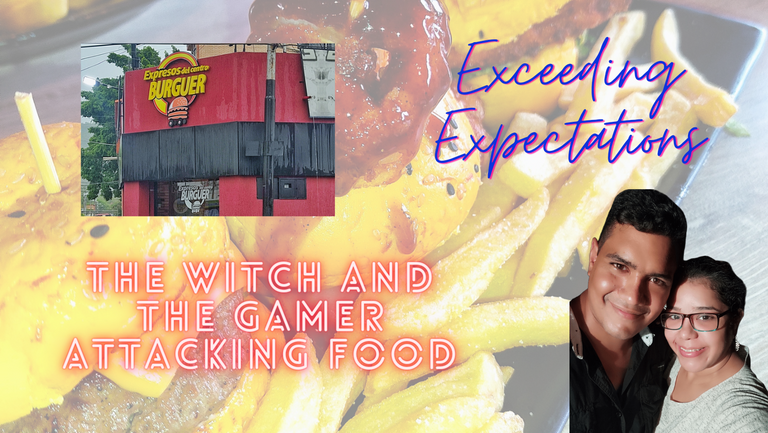 We wanted to go to the second floor so that we could see all areas of the place, the first floor is a very pleasant environment, as to spend an afternoon with teenage friends that has an outdoor terrace and an enclosed area with air conditioning, we wanted to go upstairs as I said, because this way we had a better view of the vehicle, also this I think, was the best decision, because it is a very nice atmosphere, something more private, with dim lighting and decorative details that certainly fall in love. We were immediately approached by a very friendly waiter, the truth is that the treatment of the workers is excellent.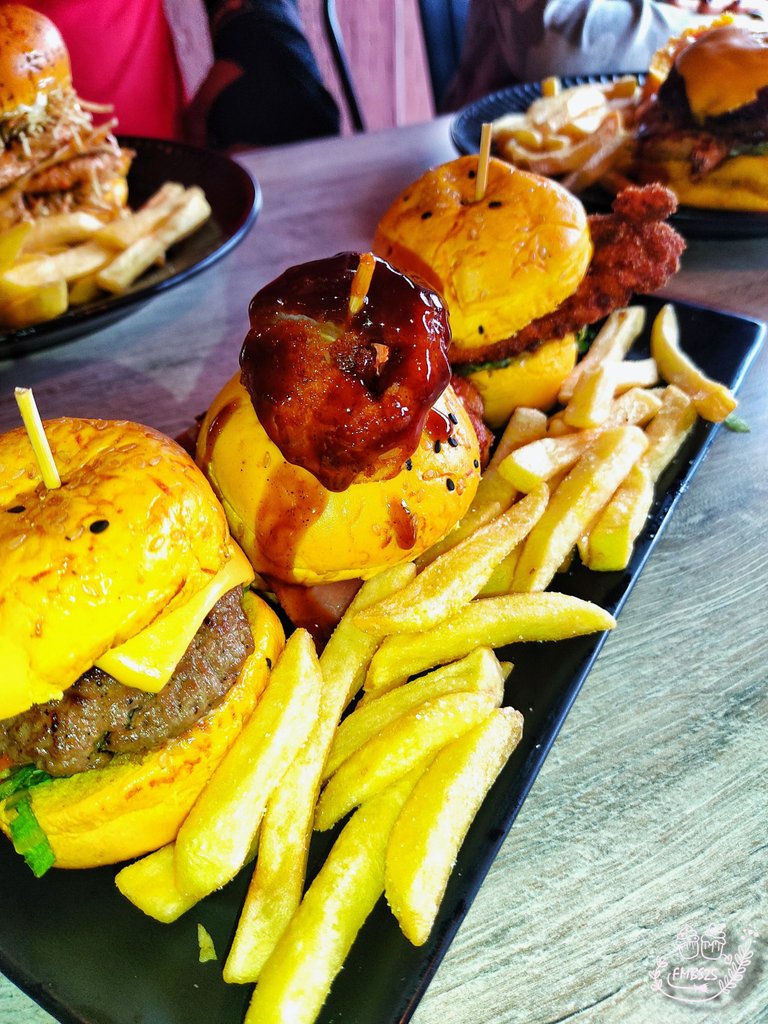 I must say that I had a hard time deciding what I was going to order, and at this point I have to give what I think is the only negative criticism I have of this place, and that is that in the menu are not the prices of the dishes, for which without any problem the waiter supplies it, although in my case I would prefer to see it on the menu, and in the same way
@fran-b
thinks, I after thinking so much to decide, I opted for Los Vagoncitos, a set of three mini burgers and the truth is that they are quite small hahaha, but with enough filling to leave you satisfied, this plate brings three mini versions of the most iconic burgers of the restaurant, which are the Classic Beef Burger, a Churry Crispy that comes with breaded milanesa and a Pork Expresos, the latter brings the most delicious onion rings I've ever tasted in my life, I must also point out that the meat of the classic hamburger is one of the best I have ever tasted, perfectly seasoned and cooked to perfection, on the other hand, the churry crispy is completely delicious, with a secret sauce that tastes like glory.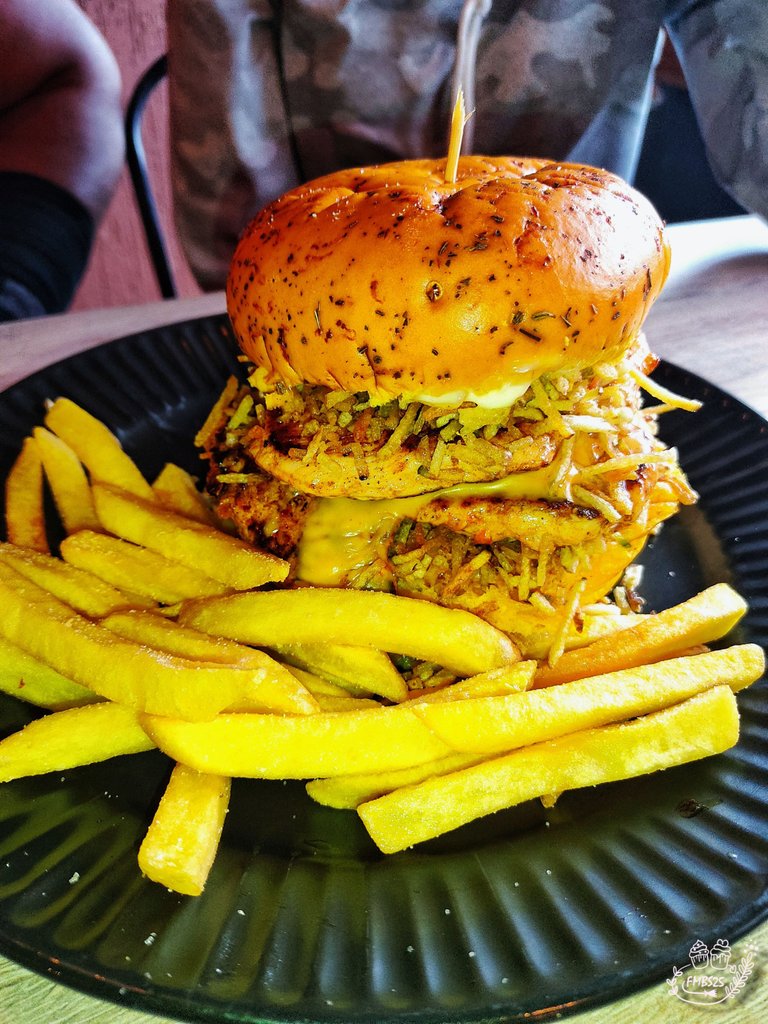 My sister-in-law ordered a Panda Burger Chicken Burger, this one comes with a double portion of grilled chicken patty, American cheese, fries, angel hair, caramelized onion and the house special sauce (I need to find out what this sauce has). This burger is gigantic, the chicken is perfectly cooked and seasoned, the cheese perfectly melted.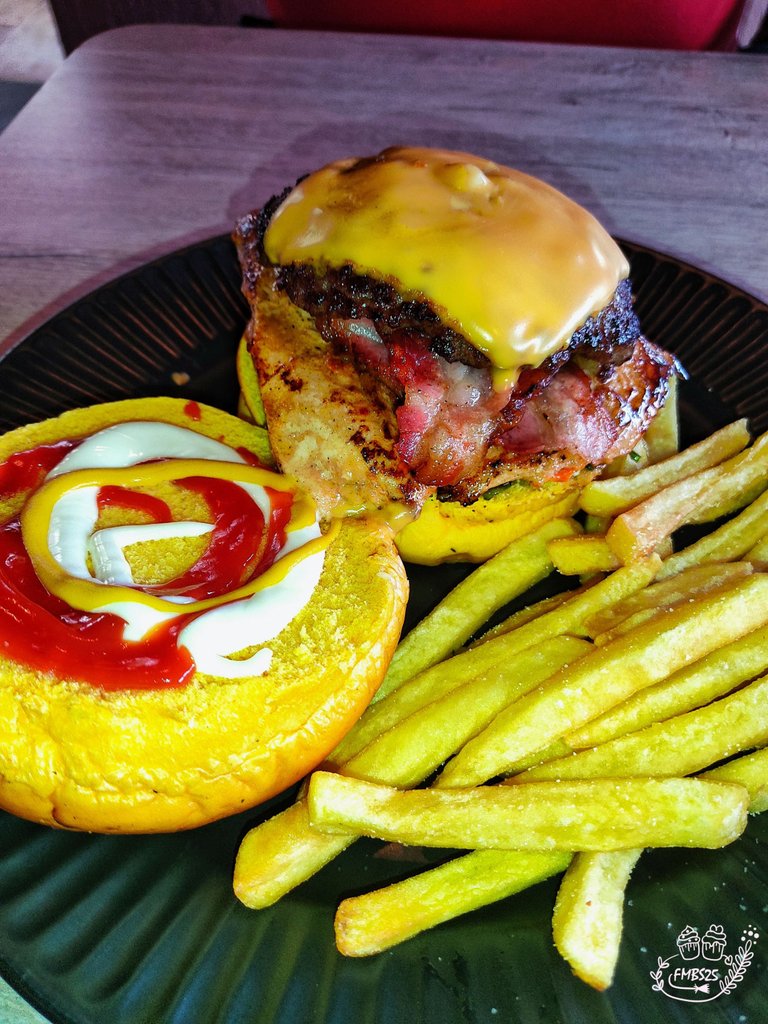 For his part
@fran-b
ordered a Double Wagon burger, this one is not as big as the Panda Burger, however, it has its own thing, it comes with a grilled chicken milanesa, beef, bacon, which I must say was just right, and American cheese, plus vegetables and sauces. All burgers are accompanied by a portion of French fries, which I must say are perfect, they are not frozen potatoes, they are perfectly cooked fresh potatoes, in addition to this, they make their own bread, a bread of oregano and parmesan cheese of the most delicious, soft and fluffy I've ever tasted, with a beautiful yellow color that goes perfectly with the burgers.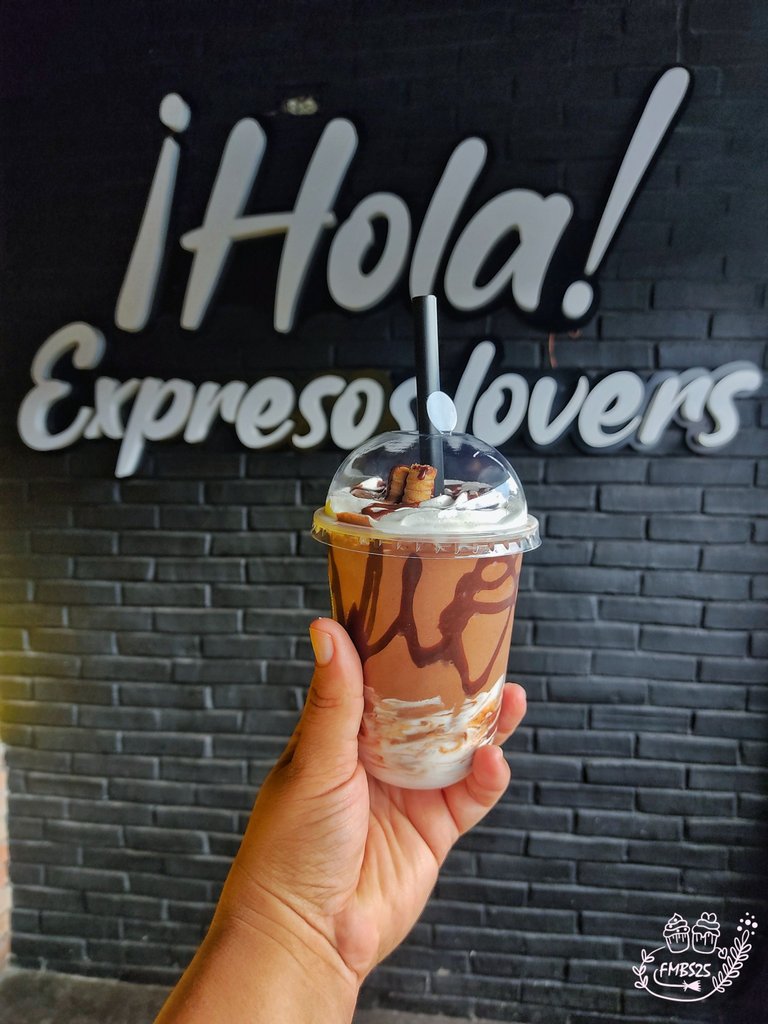 Now as for dessert, this time I did ask for dessert, because after the delicious burgers they served us, I could not help but ask for dessert and make the full review, although to tell the truth this was already an abuse on our part, we asked for it to taste between the three of us, Expresos del Centro Búrguer offers cakes, The Frappus, as they call it, are a kind of ice cream based milkshake, with an extra touch of whipped cream, at first I thought it would be very sweet, but to my surprise it had the perfect touch of sweet and cold that was the perfect finishing touch to close this delicious lunch. I am completely sure that I will return soon to this place, the truth is that I fell in love and I want to try each and every one of their burgers, and they even offer a vegan option of eggplant burger that really made me curious and I must try it.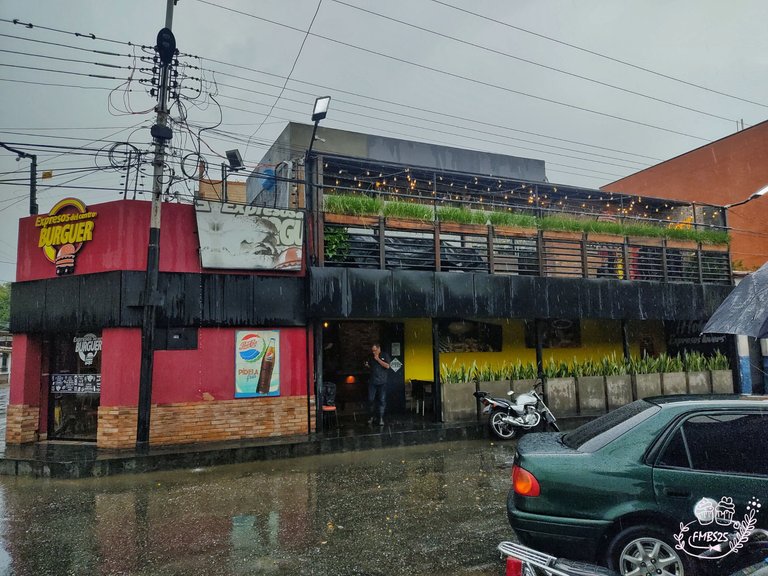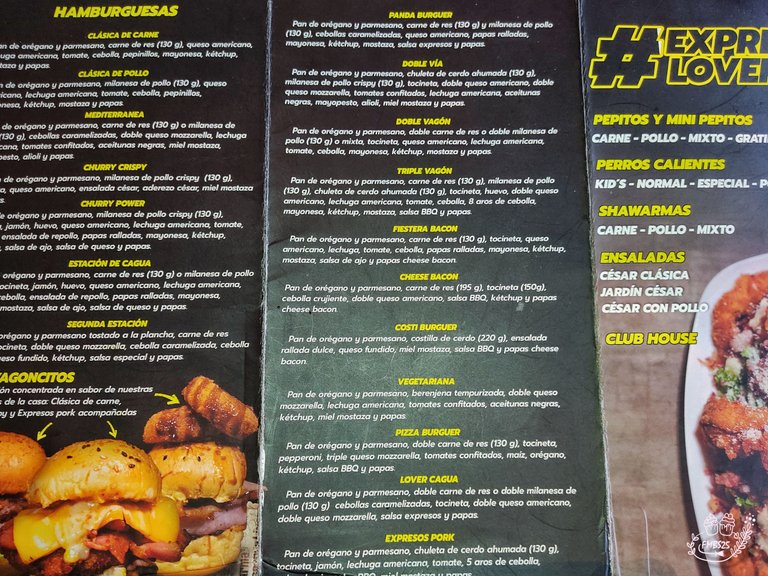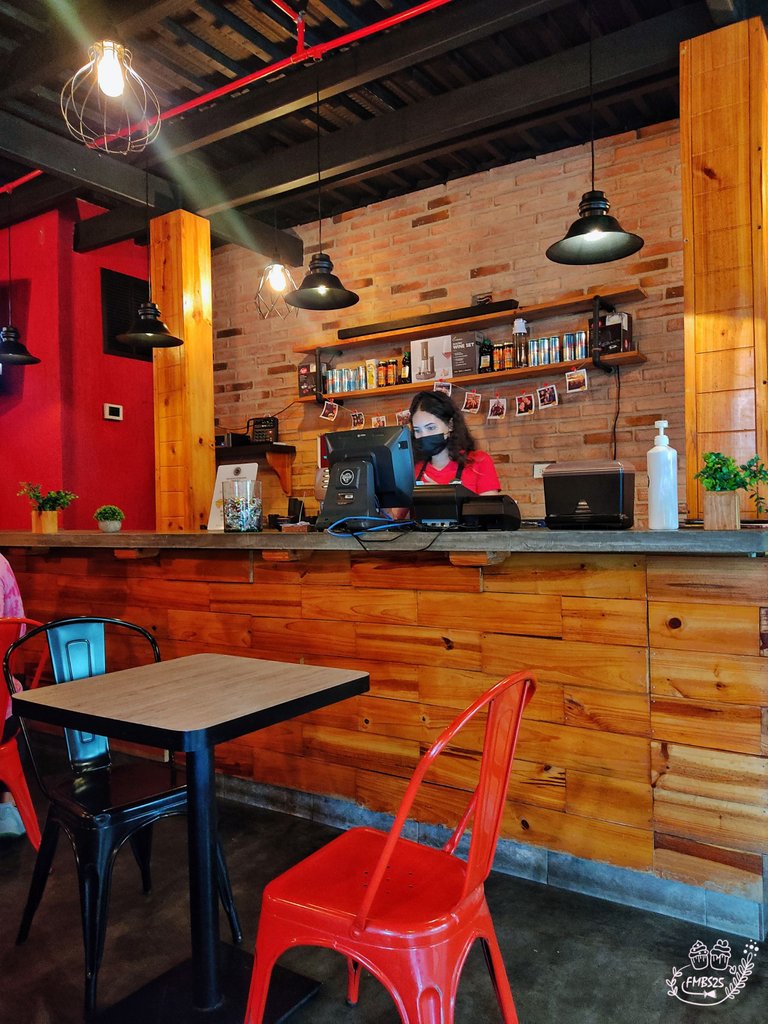 One of the things I loved the most about this place is that they accept payment in USDT through Binance, which represents a saving for people like me who use this application to have part of their money, and that makes it worthy of a star Michi's to which will be added the others of its classification, its prices although they are not the cheapest we have paid without a doubt their dishes are worth every penny, the attention is the best, the atmosphere of the place is very consistent with the type of food they sell and goes hand in hand with their prices. The neatness of all its spaces, its decoration, the delivery time of the food, the variety of food and products they offer, the truth is that this place is more than a fast food place, it is by far a place where memories and good moments are made.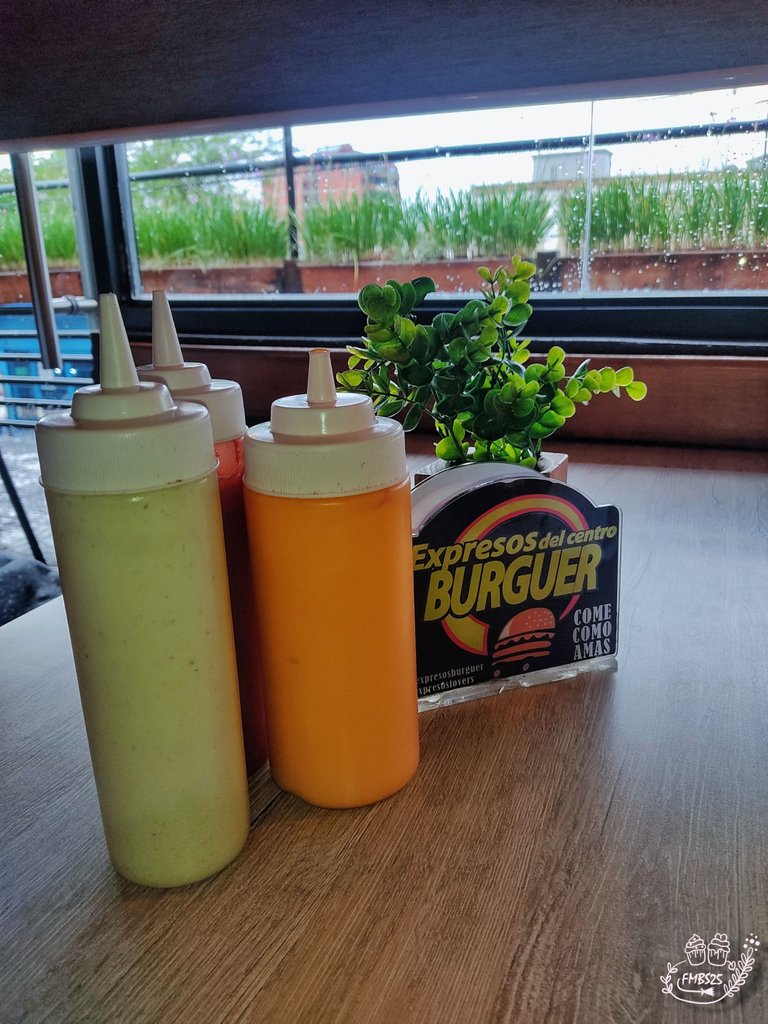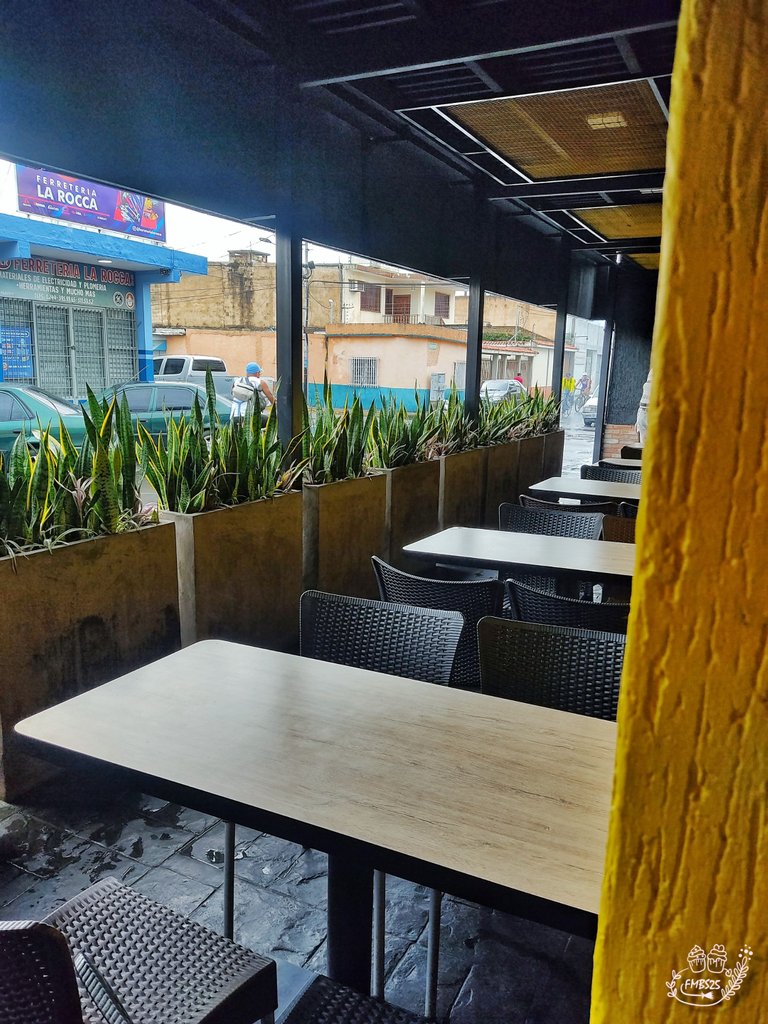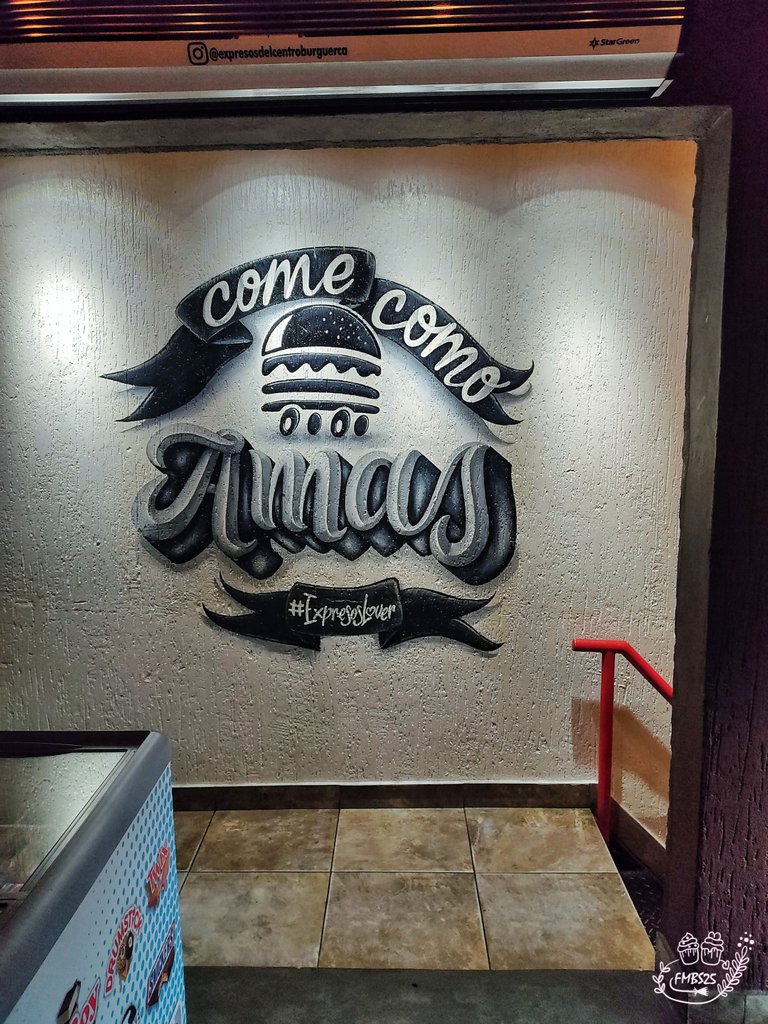 In total we paid $33 for what were the best hamburgers we have eaten plus dessert, the ratio of quality and quantity of food for the value of each hamburger that varies between $7 and $9 each, It is really good, the waiting time for the service is just right so that the food arrives hot at the table and ensures freshly cooked food, the place, as I already mentioned, is really beautiful and it is quite well located, so it is It can be accessed both by vehicle and on foot. It is important to note that in addition to offering hamburgers, they also offer buffalo-style wings, salads, among others. So, taking into account all of the above, and that with total certainty they have earned a loyal client with me, the time has come to give our rating. So to finish and taking into account all the story I already told you, @fran-b El Gamer and I La Bruja have decided to give them 5 Michis Star a Expresos del Centro Burguer in addition to offering good food and excellent service, they accept Binance and we really love that.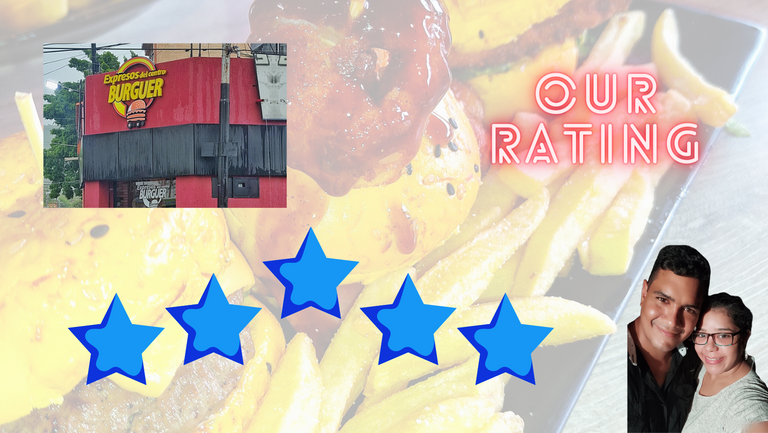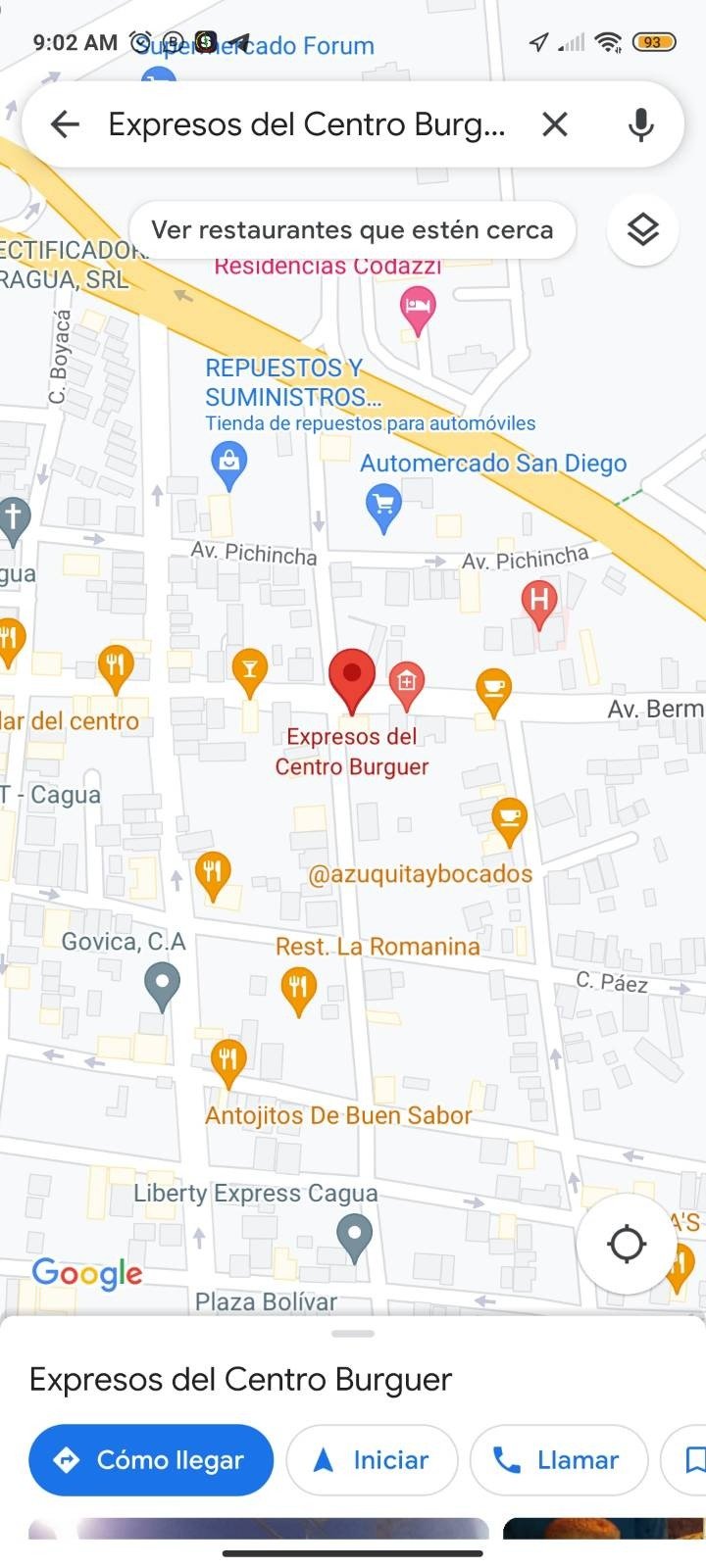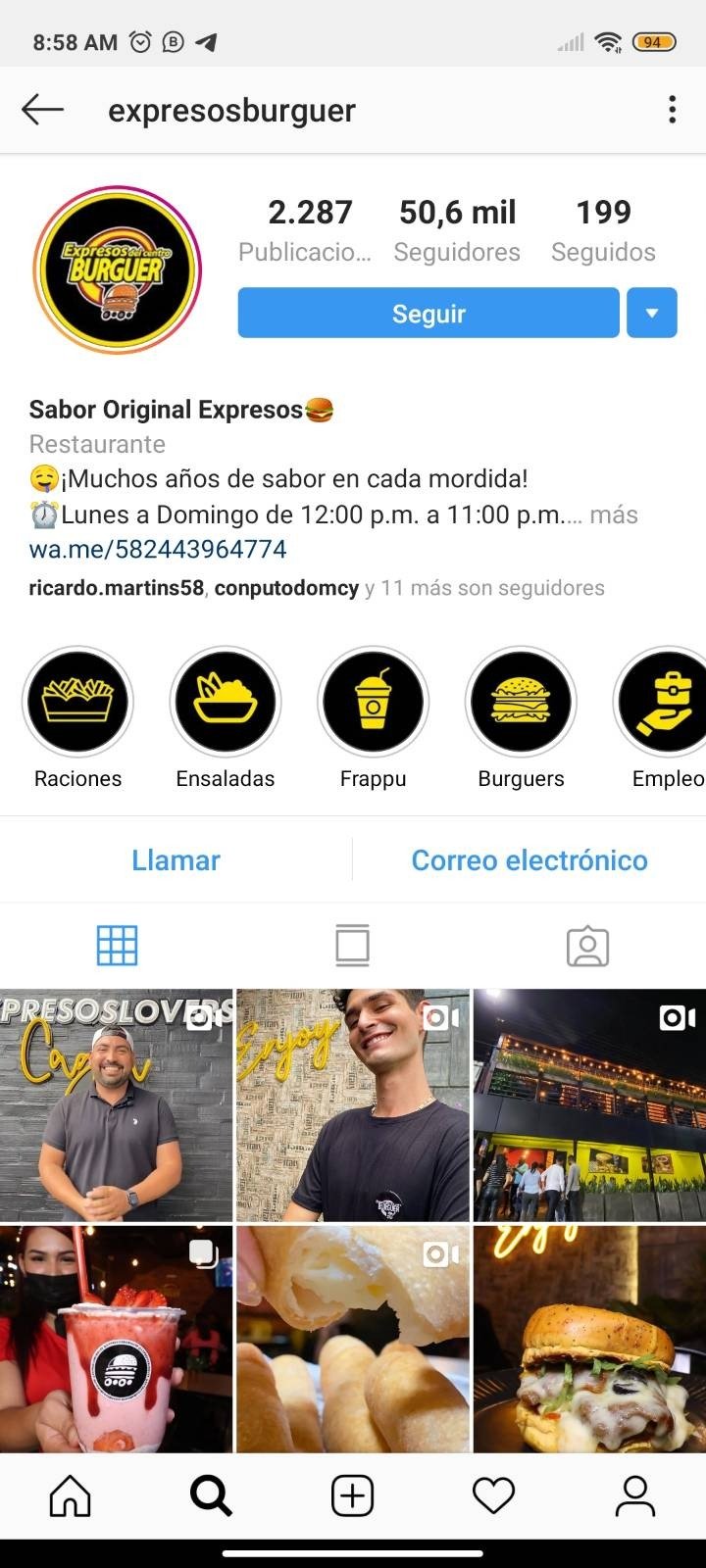 5GQV+P47, Cagua 2122, Aragua

Images owned by me, taken with the camera of my Xiaomi Redmi Note 9S Edited with Snapseed , PicsArt and Canva.
Thank you for taking the time to read this post, if you have any questions, criticisms or suggestions, if you like this new section of my blog, I would appreciate it if you put it in the comment box, And remember, you too can make magic in the kitchen and wherever you go!


[ES]

Para terminar de cerrar mi semana aniversario fuimos a comer a un sitio que desde ya hacía rato me venían recomendando, la verdad es que mi hermano ya lo conocía pues es un local que tiene ya unos cuantos años de trayectoria, sin embargo, yo desconocía de su existencia, hasta que hace unos meses me hablaron de
Expresos del Centro Burger
, la verdad es que yo me esperaba un sitio más al aire libre al estilo FoodTruck, así que debo decir que me sorprendí cuando al llegar al local me encuentre con un gran restaurante con diferentes ambientes e incluso dos pisos. Apenas entre al establecimiento quede enamorada de su decoración, lamentablemente estaba lloviendo a cántaros por lo que no pudimos disfrutar del ambiente al aire libre de la terraza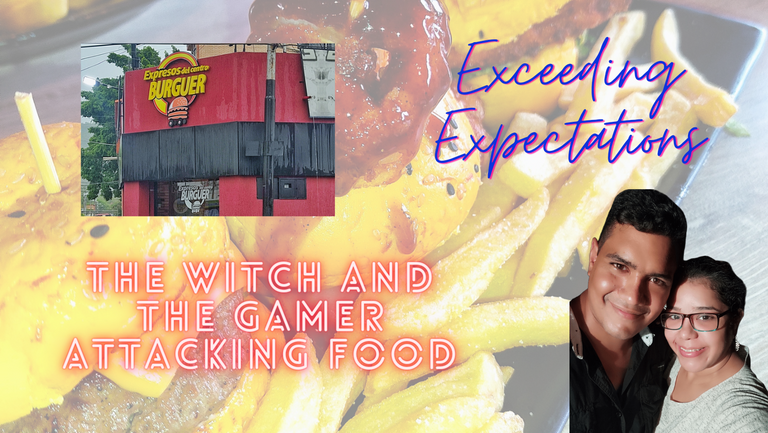 Quisimos ir al segundo piso de manera que pudimos ver todas las áreas del local, la planta baja es un ambiente bastante agradable, como para pasar una tarde entre amigos adolescentes que cuenta con una terraza al aire libre y un área cerrada con aire acondicionado, nosotros quisimos como ya les dije subir pues de esta manera teníamos una mejor vista del vehículo, además esta creo, fue la mejor decisión, pues es un ambiente bastante agradable, algo más privado, con una iluminación tenue y detalles decorativos que sin duda enamoran. De inmediato nos abordó un mesero muy amable, la verdad es que el trato de los trabajadores es excelente.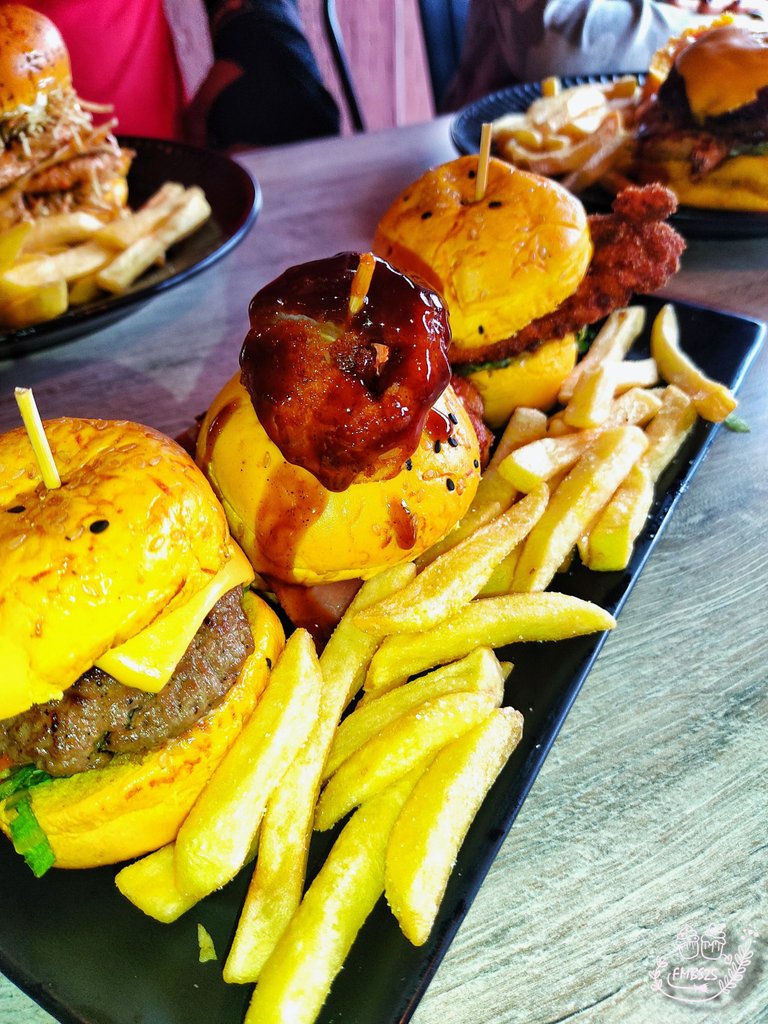 Debo decir que me costó mucho decidir que iba a pedir, y en este punto tengo que dar lo que creo que es la única crítica negativa que tengo de este sitio, y es que en el menú no están los precios de los platos, para lo que sin ningún problema el mesero lo suministra, aunque en mi caso preferiría verlo en el menú, y de igual manera piensa
@fran-b
, yo después de tanto pensar para decidir, opte por Los Vagoncitos, un conjunto de tres mini hamburguesas y la verdad es que son bastante minis jajaja, aunque con el suficiente relleno como para dejarte satisfecho, este plato trae tres versiones minis, de las hamburguesas más icónicas del restaurante, que son la Hamburguesa Clásica de Carne, una Churry Crispy que viene con milanesa empanizada y una Expresos Pork, Esta última trae los aros de cebolla más deliciosos que he probado en mi vida, también debo acotar que la carne de la hamburguesa clásica es de las mejores que he probado, perfectamente condimentada y cocida en su punto, por otra parte, la churry crispy es completamente deliciosa, con una salsa secreta que sabe a gloria.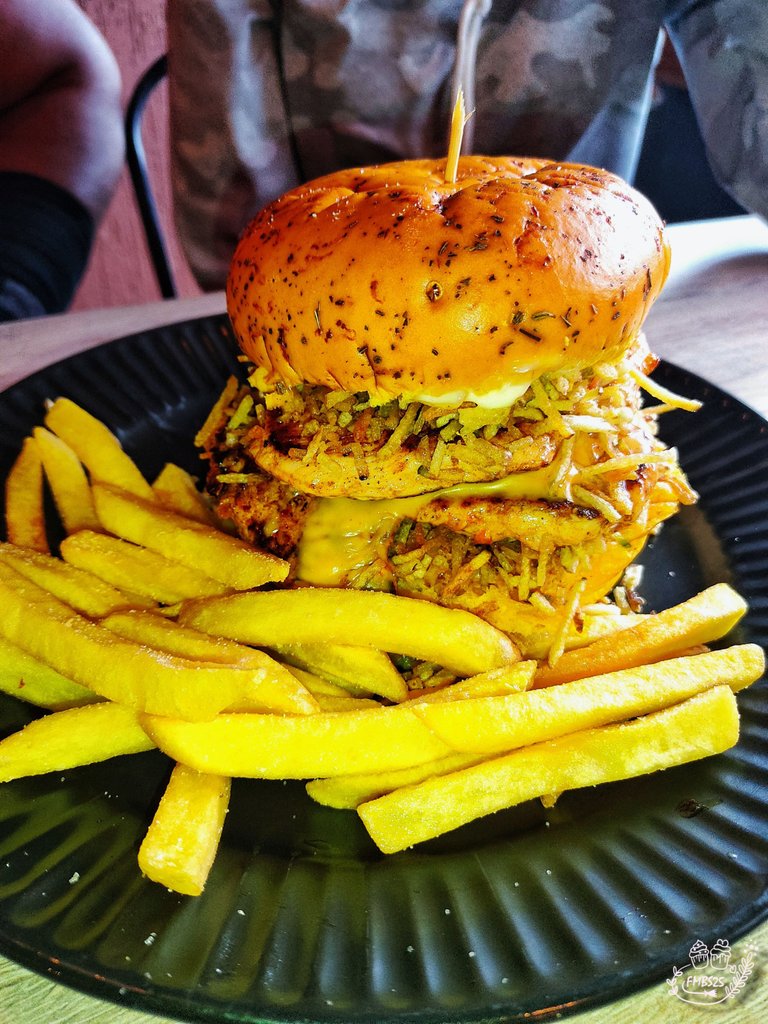 Mi cuñada pidió una Hamburguesa Panda Burguer de pollo, esta trae doble ración de milanesa de pollo a la plancha, queso americano, papas, cabello de ángel, cebolla caramelizada y la salsa especial de la casa (necesito descubrir que tiene esta salsa). Esta hamburguesa es gigantesca, el pollo está perfectamente cocido y condimentado, el queso perfectamente derretido.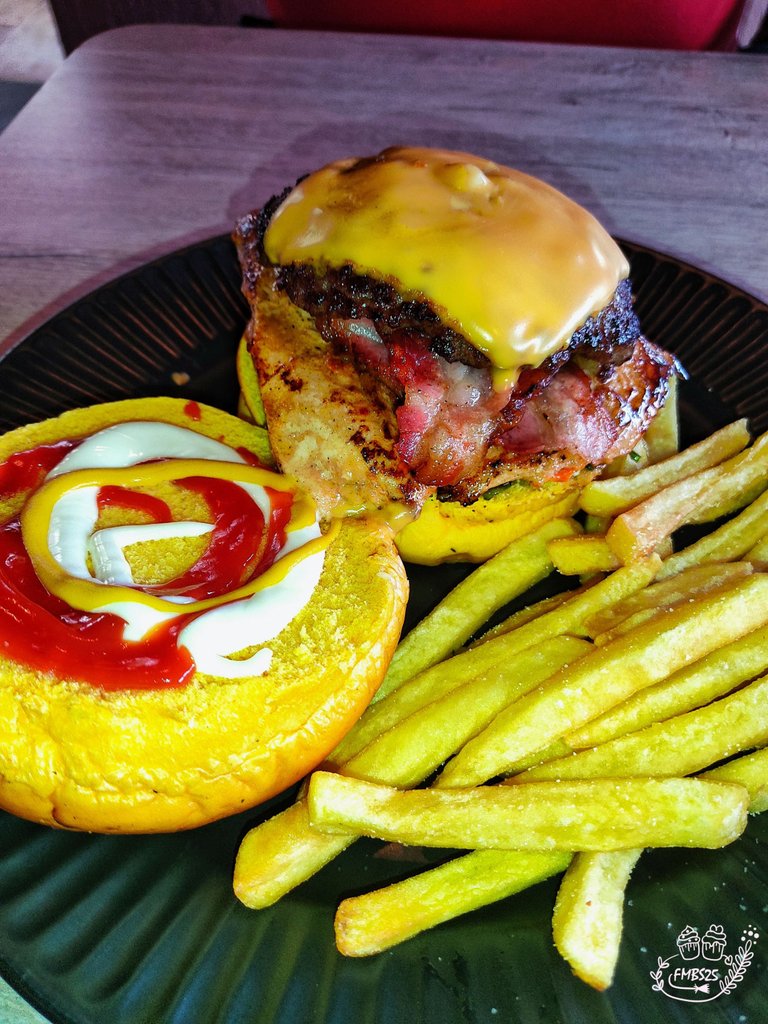 Por su parte
@fran-b
ordeno una hamburguesa Doble vagón, esta no es tan grande como la Panda búrguer, sin embargo, tiene lo suyo, trae una milanesa de pollo a la plancha, carne de res, tocineta que debo decir estaba en su punto, y queso americano, además de los vegetales y salsas. Todas las hamburguesas vienen acompañadas de una ración de papas a la francesa, que debo decir están perfectas, no son papas congeladas, son papas frescas perfectamente cocidas, adicional a esto, ellos fabrican su propio pan, un pan de orégano y queso parmesano de los más deliciosos, suaves y esponjosos que he probado, con un hermoso color amarillo que le va a la perfección a las hamburguesas.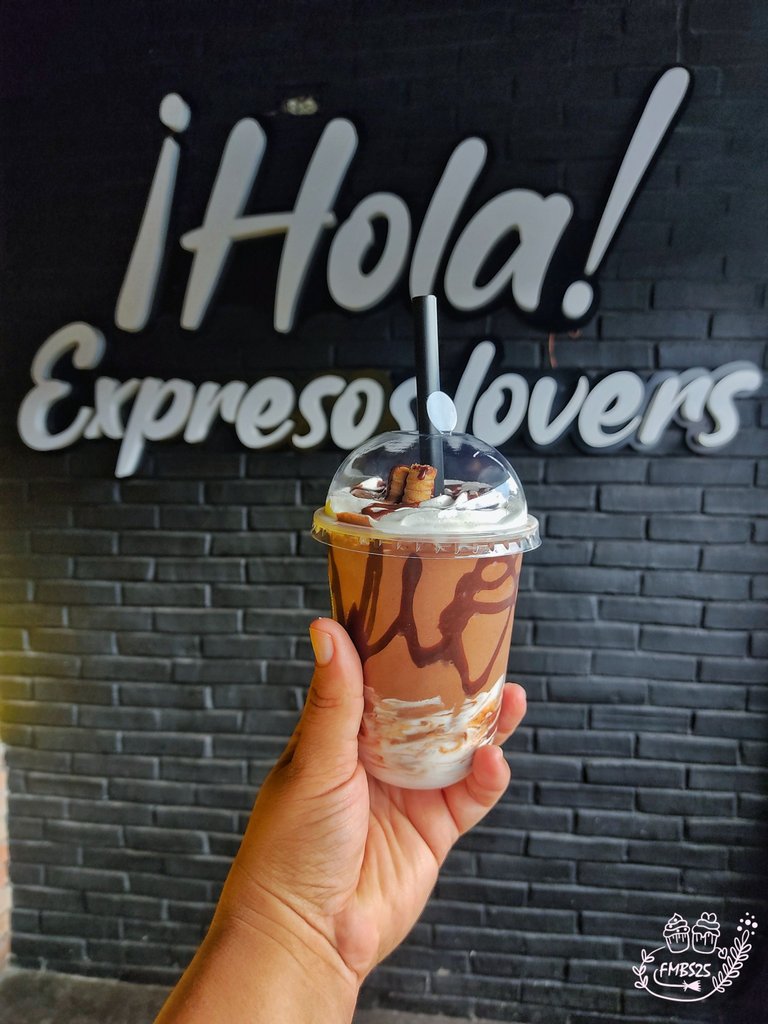 Ahora bien en cuanto al postre, esta vez sí pedí postre, porque después de las delicias de hamburguesas que nos sirvieron, no podía dejar de pedir el postre y hacer la crítica completa, aunque a decir verdad ya esto era un abuso de nuestra parte, lo pedimos para degustar entre los tres, Expresos del Centro Búrguer ofrece tortas, helados y estos deliciosos Frappus como le llaman, que son una especie de batido a base de helado, con un toque extra de crema batida, de entrada pensé que sería muy dulce, pero para mi sorpresa tenía el toque perfecto de dulce y frio que la verdad fue el broche perfecto para cerrar este delicioso almuerzo. Estoy completamente segura de que volveré pronto a este lugar, la verdad es que quede enamorada y con ganas de probar todas y cada una de sus hamburguesas, y es que ellos ofrecen hasta una opción vegana de hamburguesa de berenjena que la verdad me dio mucha curiosidad y debo probarla.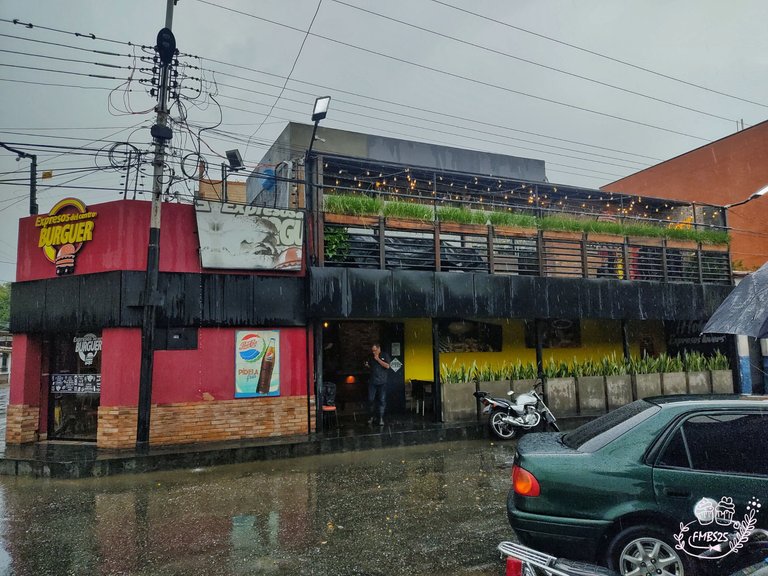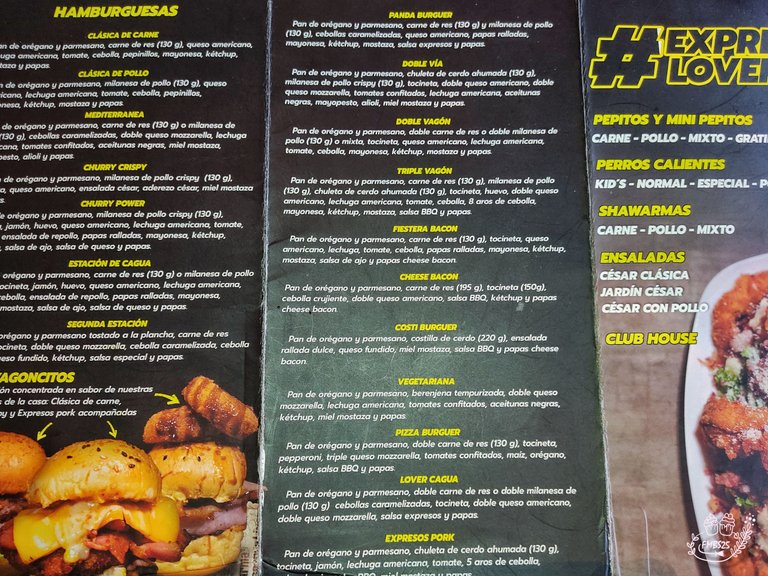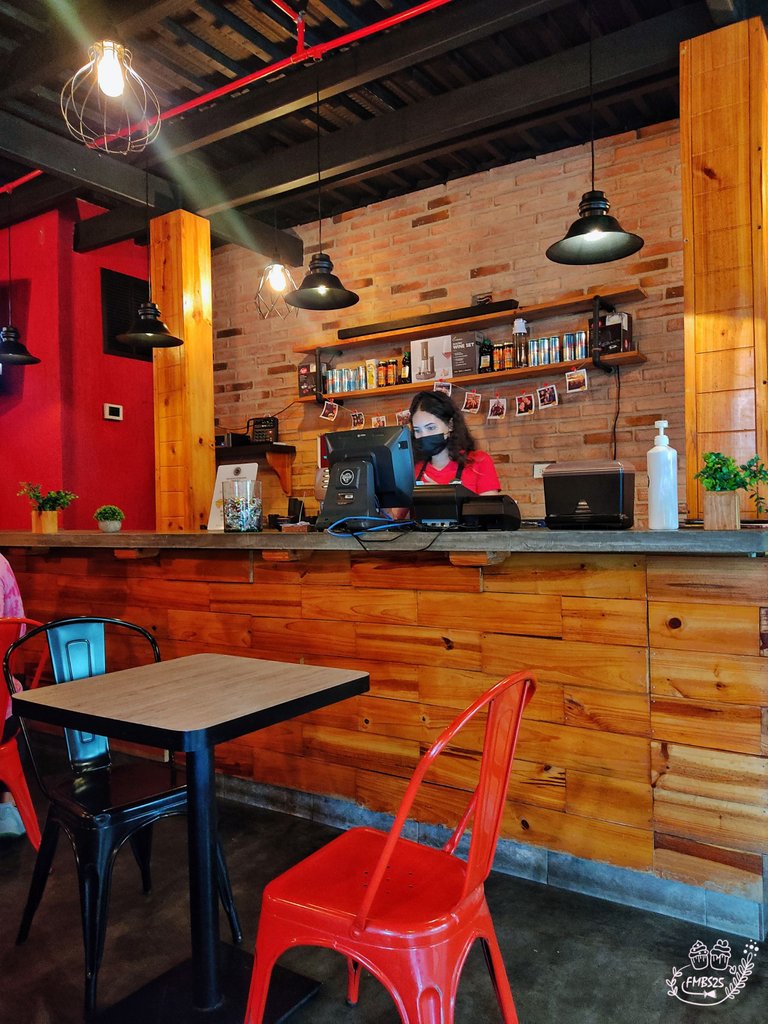 Una de las cosas que más ame de este lugar es que aceptan pago en USDT por medio de Binance, lo que representa un ahorro para las personas que como yo utiliza esta aplicación para tener parte de su dinero, y que lo hace merecedor de una estrella Michi´s a la que se le adicionaran las demás de su clasificación, sus precios aunque no son los más económicos que hemos pagado sin lugar a dudas sus platillos valen cada centavo, la atención es de las mejores, la ambientación del lugar está muy acorde al tipo de comida que venden y va de la mano de sus precios. La pulcritud de todos sus espacios, su decoración, el tiempo de entrega de la comida, la variedad de alimentos y productos que ofrecen, la verdad es que este local es más que un local de comida rápida, es por mucho un lugar donde se fabrican recuerdos y buenos momentos.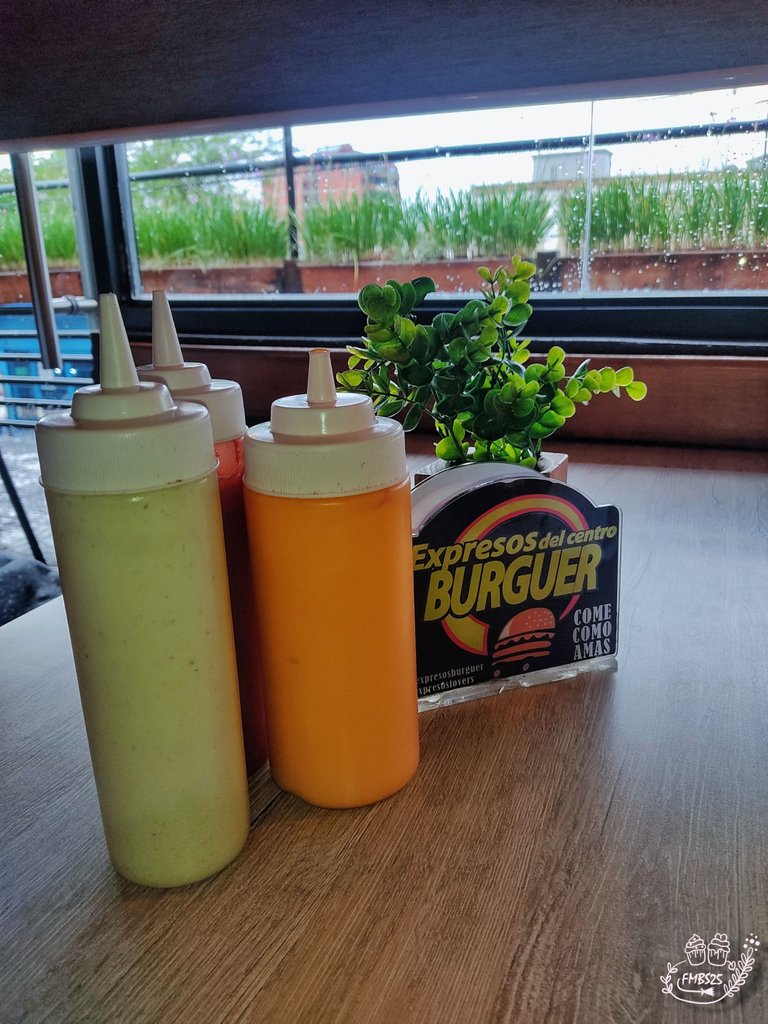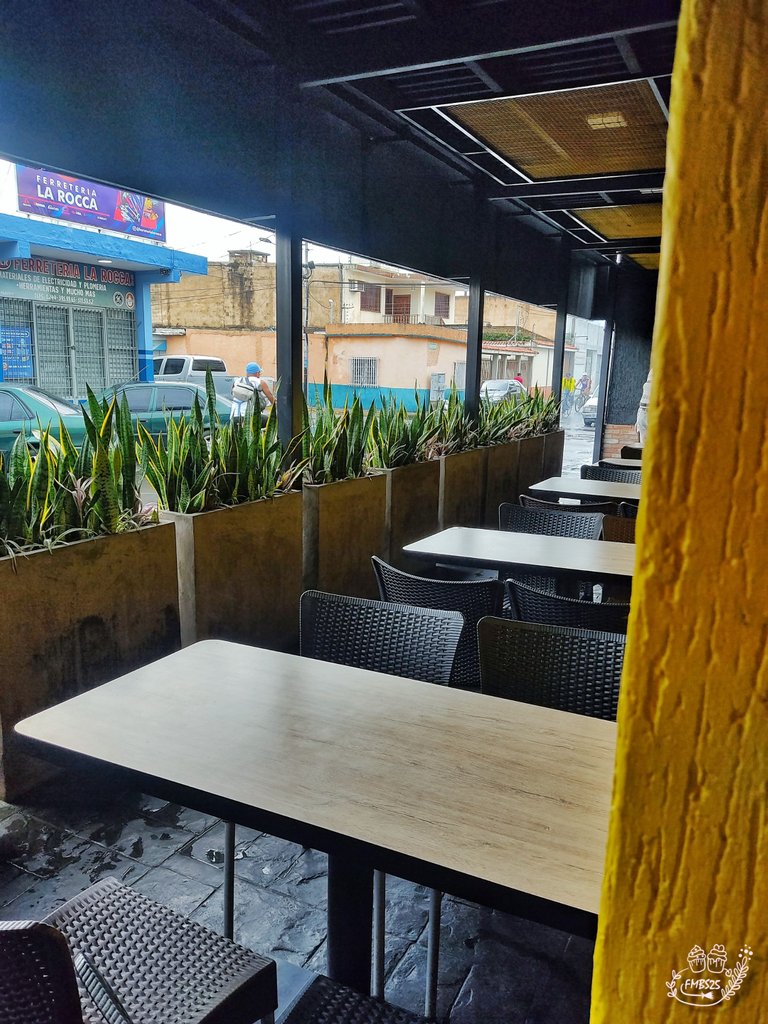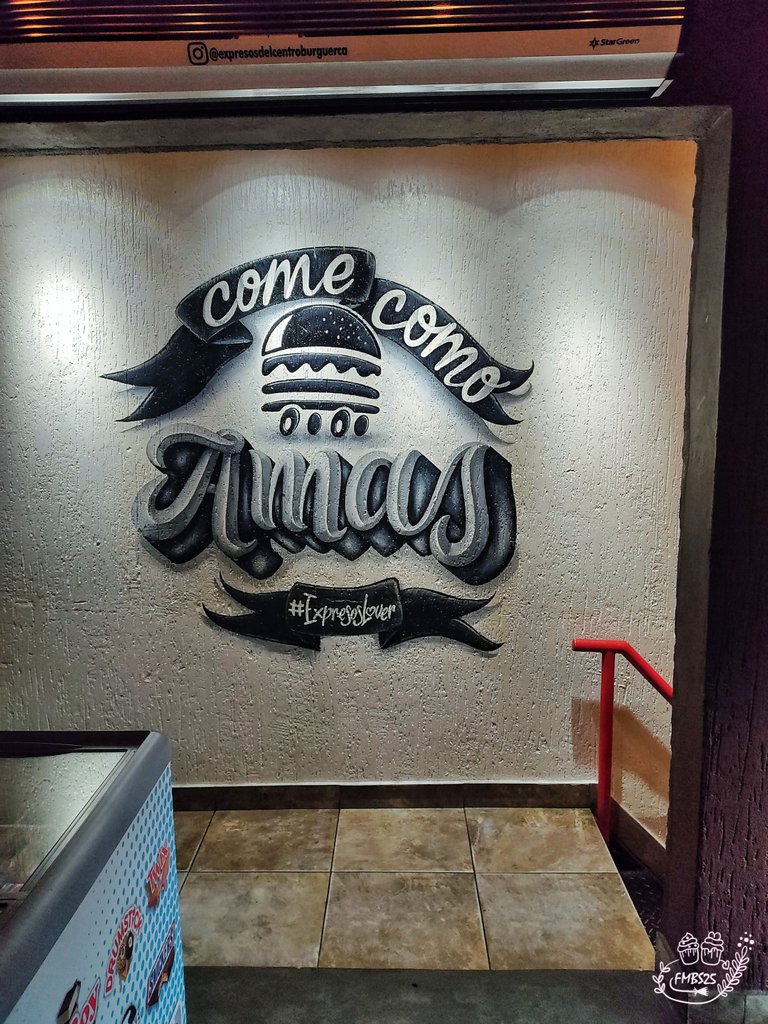 En total pagamos 33 $ por lo que han sido las mejores hamburguesas que hemos comido más el postre, la relación de calidad y cantidad de comida por el valor de cada hamburguesa que varía entre 7 y 9$ cada una, es realmente buena, el tiempo de espera por el servicio es el justo para que la comida llegue caliente a la mesa y nos asegura comida fresca recién hecha, el local como ya lo comente es realmente hermoso y está bastante bien ubicado, por lo que se puede acceder tanto en vehículo como caminando. Es importante acotar, que además de ofrecer hamburguesas, también ofrecen alitas al estilo buffalo, ensaladas entre otros. Así que, Teniendo en cuenta todo lo antes expuesto, y que con total certeza se han ganado una fiel cliente conmigo ha llegado el momento de dar nuestra calificacion. Entonces para finalizar y teniendo en cuenta todo el cuento que ya les conté, @fran-b El Gamer y yo La Bruja hemos decidido otorgarles 5 Estrella Michis a Expresos del Centro Burguer además de ofrecer buena comida y excelente servicio, aceptan Binance y eso realmente lo amamos.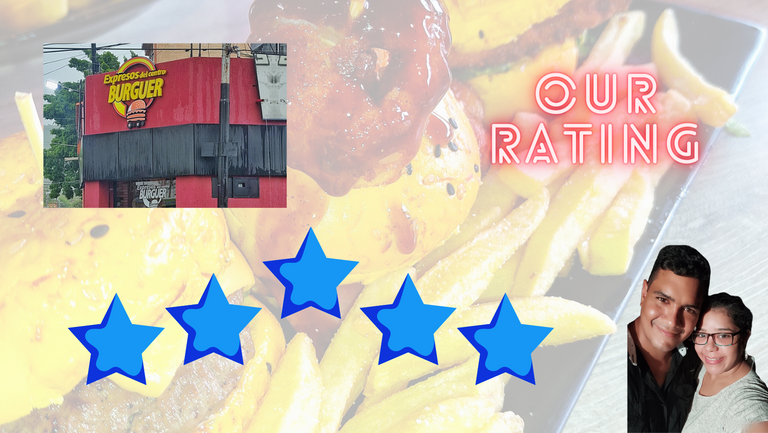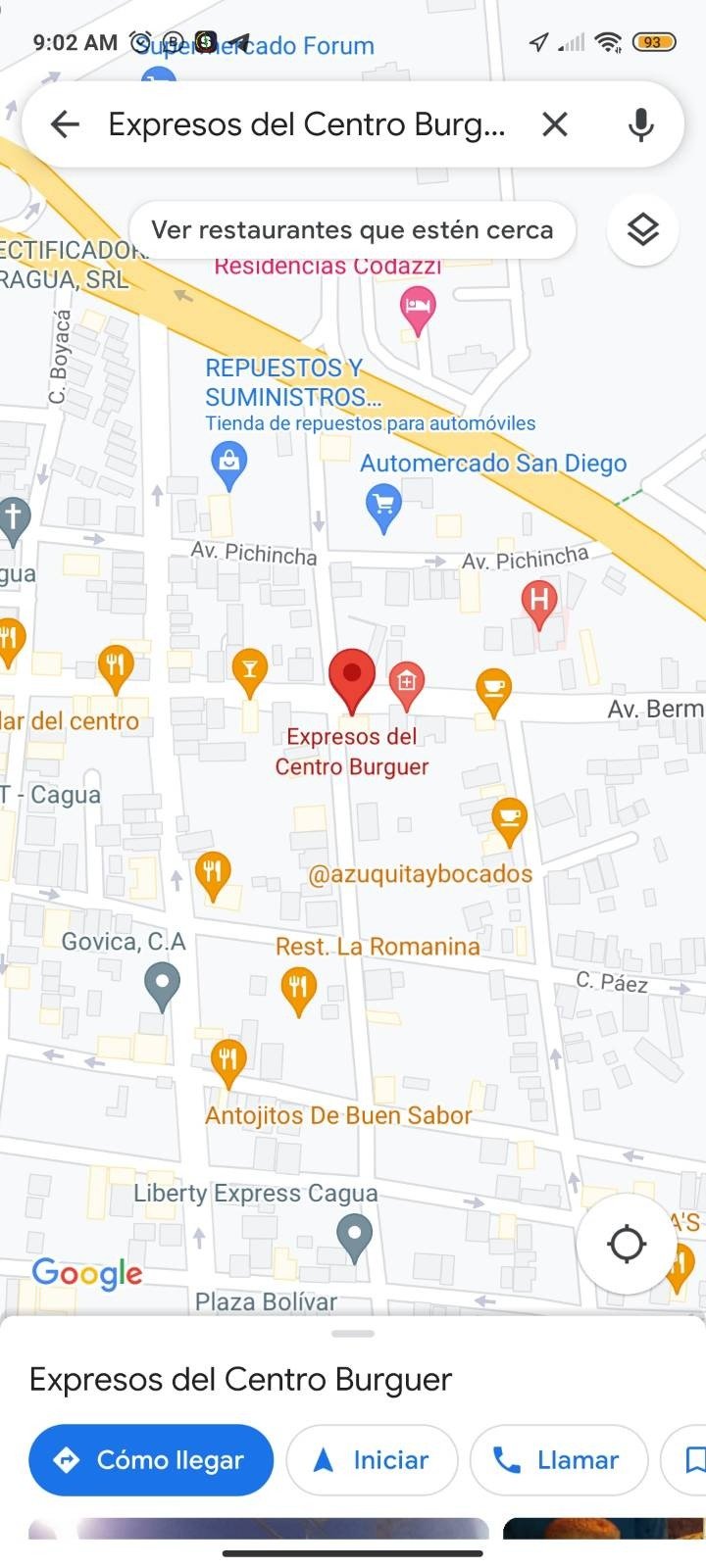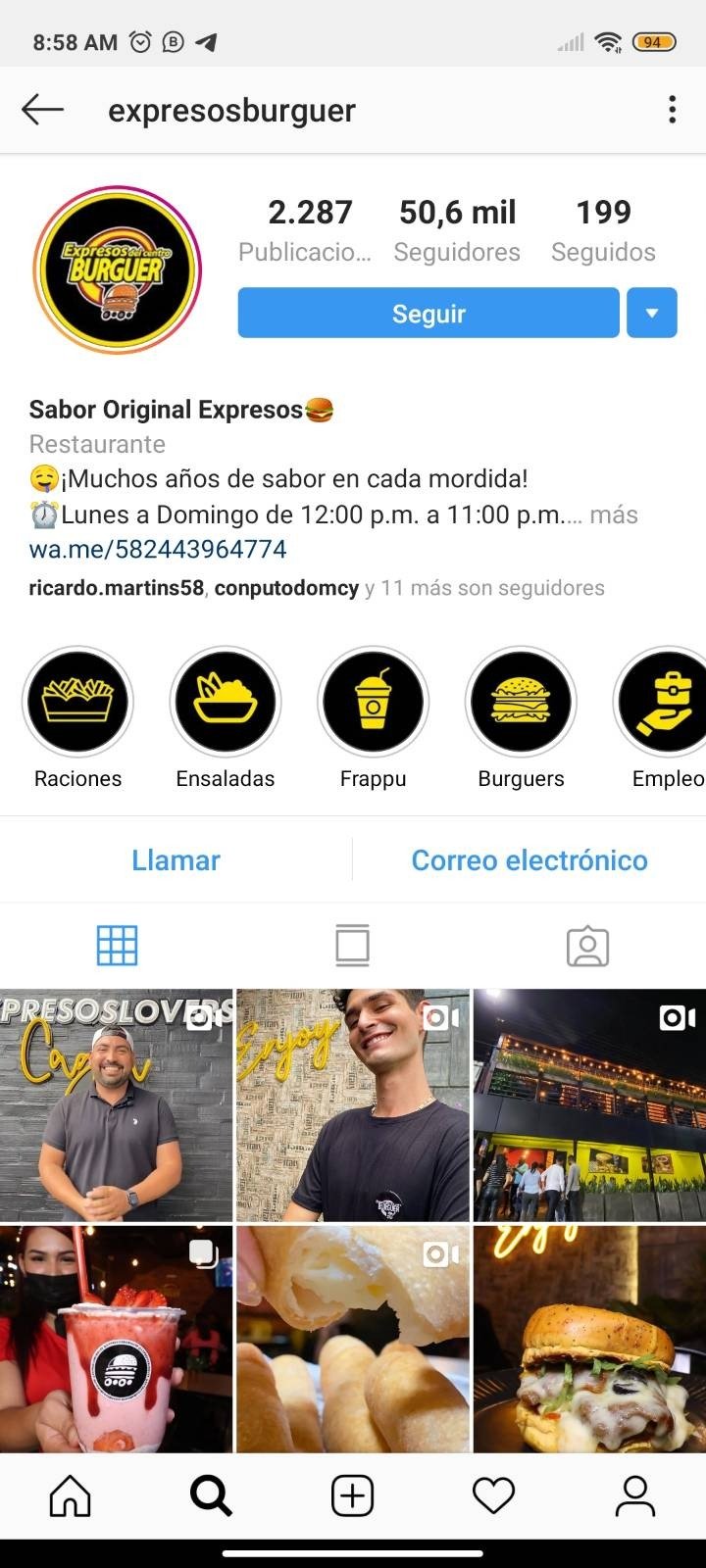 5GQV+P47, Cagua 2122, Aragua

Imágenes de mi propiedad, tomadas con la cámara de mi Xiaomi Redmi Note 9S Editadas con Snapseed , PicsArt y Canva.
Gracias por tomarse el tiempo de leer esta publicación, si tiene alguna pregunta, crítica o sugerencia, si te gusta esta nueva sección de mi blog, te agradecería que la pusiera en la caja de comentarios, y recuerda, ¡Tú también puedes hacer magia en la cocina ya dondequiera que vayas!



Created by @robinsonlgil



---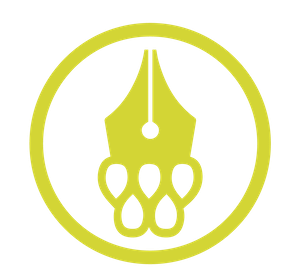 Come and support @Cervantes as Witness in https://peakd.com/me/witnesses
---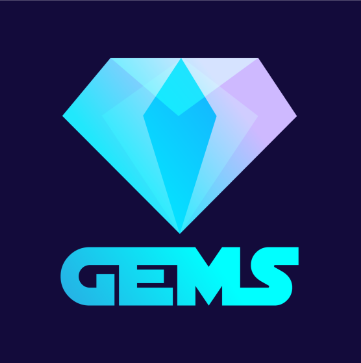 Join
@gems-community
's
Discord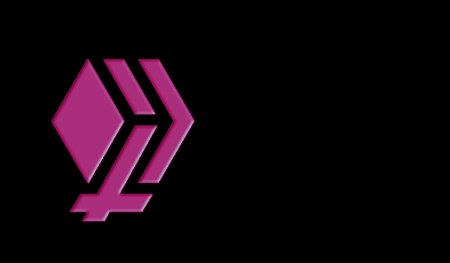 Created by @derangedvisions
---
---