Ladies of Hive Contest #85 - ¡Lo que hago para divertirme!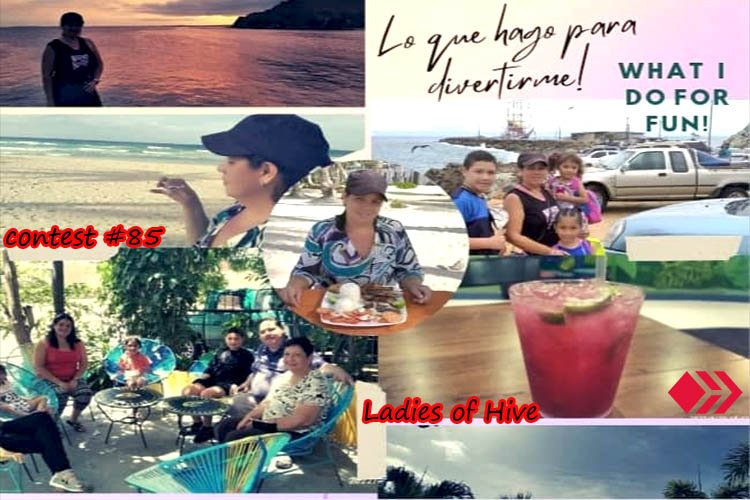 Hola, comunidad @ladiesofhive estoy nuevamente por aquí para saludarlos, deseando hayan tenido una excelente semana con mucha salud y Bendiciones, hoy voy a compartir con ustedes de las cosas que hago para divertirme y así participar en el concurso #85 gracias a las damas de Hive por siempre mantenernos entretenidas y activas con este tipo de concursos. Aprovecho de invitar a @kathysteele, espero les guste mi participación.

Mi participación en esta oportunidad será con la siguiente interrogante:

¿Qué haces generalmente para divertirte y con qué frecuencia los haces?

Mi familia está conformada por mi esposo y mis 2 hijos Santiago de 12 años y Gabriela de 7 años, por lo general mi esposo casi nunca está en casa, él trabaja desde afuera. Siempre he trabajado y mis ratos libres siempre los dedicaba a llevar a mis hijos sus actividades extras, pero con la llegada de la Pandemia Covid-19 y la cuarentena estricta todo eso cambio y tuvimos que modificar todas nuestras rutinas, hacer todo desde casa.

Hello, @ladiesofhive community I'm here again to greet you, wishing you had an excellent week with lots of health and blessings, today I'm going to share with you the things I do for fun and thus participate in the #85 contest thanks to the ladies of Hive for always keeping us entertained and active with these types of contests. I take advantage of inviting @kathysteele, I hope you like my participation.
My participation in this opportunity will be with the following question:
What do you usually do for fun and how often do you do them?
My family is made up of my husband and my 2 children, Santiago, 12 years old, and Gabriela, 7 years old. In general, my husband is hardly ever at home, he works from outside. I have always worked and my free time was always dedicated to taking my children to their extra activities, but with the arrival of the Covid-19 Pandemic and the strict quarantine, all that changed and we had to modify all our routines, do everything from home.

Cuando llego la flexibilización de la cuarentena, las idas a la playa se volvieron nuestra mejor salida, eran una completa diversión, afortunadamente tanto a mis hijos como a mí nos encanta la playa así que es nuestra máxima diversión y lo disfrutamos mucho, es común que los fines de semana vayamos por lo menos 1 día a bañarnos de resto en la semana al atardecer siempre vamos a caminar y dar un rico paseo.

When the easing of the quarantine arrived, going to the beach became our best outing, they were complete fun, fortunately both my children and I love the beach so it is our maximum fun and we enjoy it a lot, it is common that on weekends we go for at least 1 day to bathe the rest in the week at sunset we always go for a walk and take a nice walk.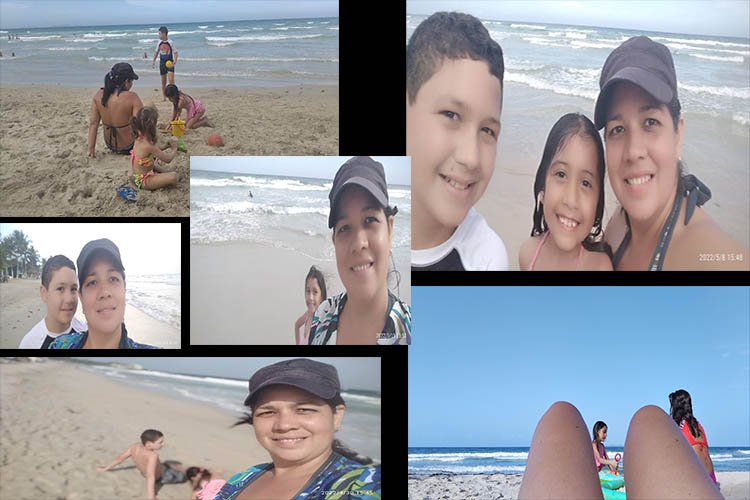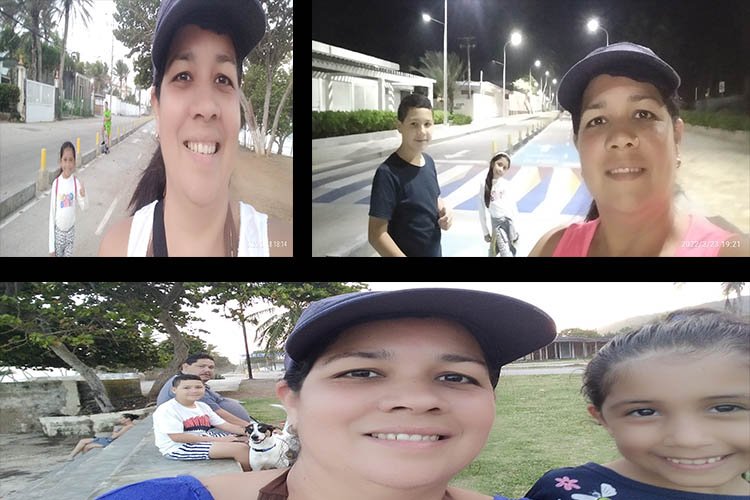 Algo que me divierte cuando voy a la playa es disfrutar del mar, sus olas, jugar con la arena, siempre llevo algo para tomar y me encanta comer cocteles de mariscos y ostras de mar, normalmente los venden en la orilla de playa, super frescos y muy deliciosos.

Something that amuses me when I go to the beach is to enjoy the sea, its waves, play with the sand, I always carry something to drink and I love to eat seafood cocktails and sea oysters, they are usually sold on the shore, super fresh and very delicious.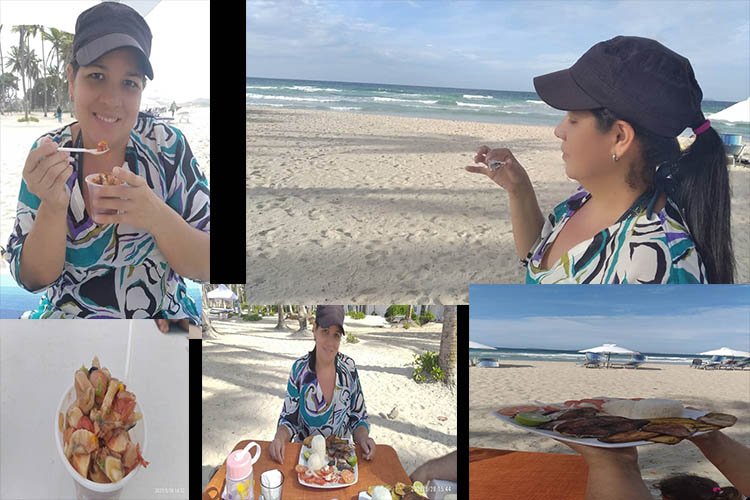 Me divierte acostarme en una hamaca y disfrutar desde mi balcón lo maravilloso de los azules del cielo, así como los pájaros volando alrededor del sol, el sonido de la brisa, con una buena taza de café mientras espero el atardecer, eso es verdaderamente maravilloso.
It amuses me to lie down in a hammock and enjoy from my balcony the wonder of the blue sky, as well as the birds flying around the sun, the sound of the breeze, with a good cup of coffee while I wait for the sunset, that is truly wonderful.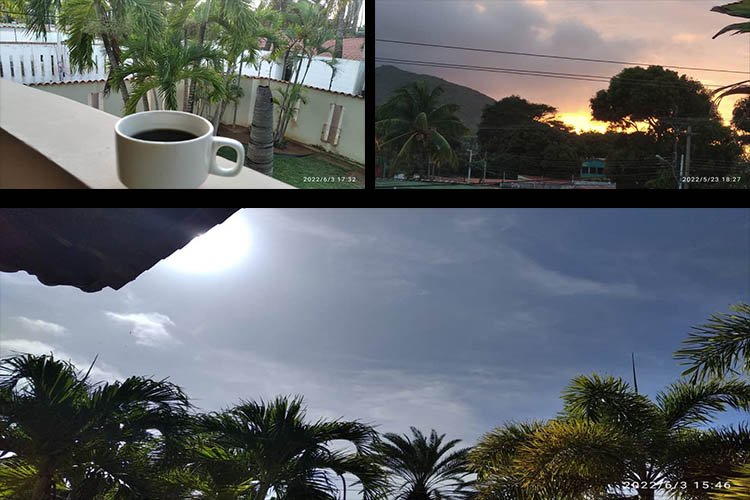 Otra cosa que suelo hacer para divertirme es disfrutar las tardes que llevo a mi hija al ballet, sentada en la placita, mientras la espero, admirar el lindo paisaje eso me encanta, me desconecta totalmente de la rutina.

Another thing that I usually do for fun is to enjoy the afternoons that I take my daughter to the ballet, sitting in the little square, while I wait for her, admiring the beautiful landscape, I love that, it totally disconnects me from the routine.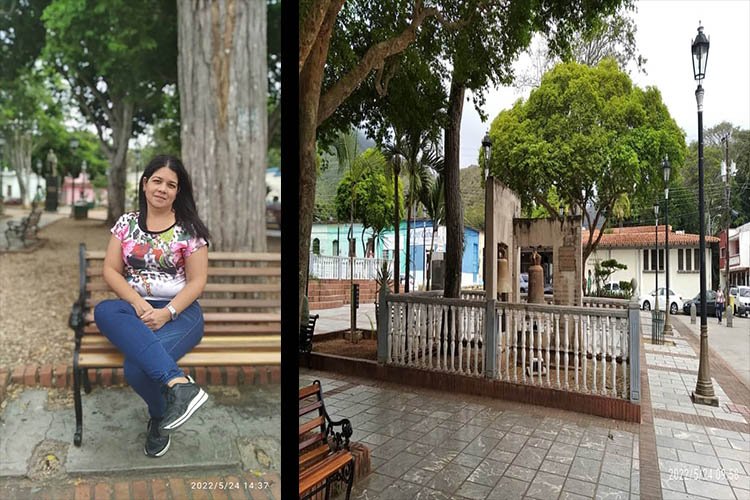 Me gusta mucho que mi casa este limpia y quiero que sepan que realmente me divierte limpiarla y ordenada, así que lo primero que hago al despedir a mis hijos cuando van al colegio es tomarme mi taza de café, luego subo el volumen de la música y me pongo a limpiar toda la casa, al estar limpia, me doy un baño desayuno y después me conecto con Hive. En los días que hay suficiente agua, luego de limpiar todo me doy un baño en el jacuzzi y disfruto de una buena bebida. Así que disfruto al máximo la música, el café y mi casa limpia.

I really like my house to be clean and I want you to know that I really enjoy cleaning and tidying it, so the first thing I do when I say goodbye to my children when they go to school is have my cup of coffee, then I turn up the volume of the music and I start cleaning the whole house, when I'm clean, I take a breakfast bath and then I connect with Hive. On days when there is enough water, after cleaning everything I take a bath in the Jacuzzi and enjoy a good drink. So I enjoy music, coffee and my clean house to the fullest.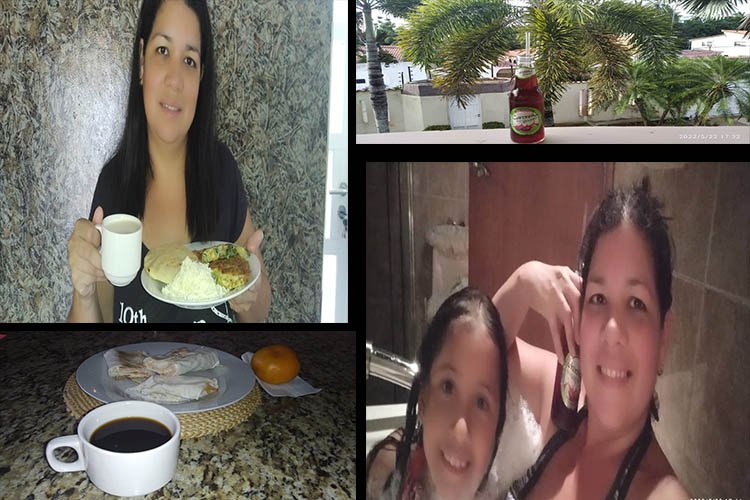 Ver el atardecer en la playa es algo que trato de hacer con mucha frecuencia, me divierte, así como disfruto al máximo, me recarga de energías nuevas. Todo eso para mí representa una maravillosa felicidad y diversión total.

Watching the sunset on the beach is something I try to do very often, it amuses me, as well as I enjoy it to the fullest, it recharges me with new energies. All that for me represents a wonderful happiness and total fun.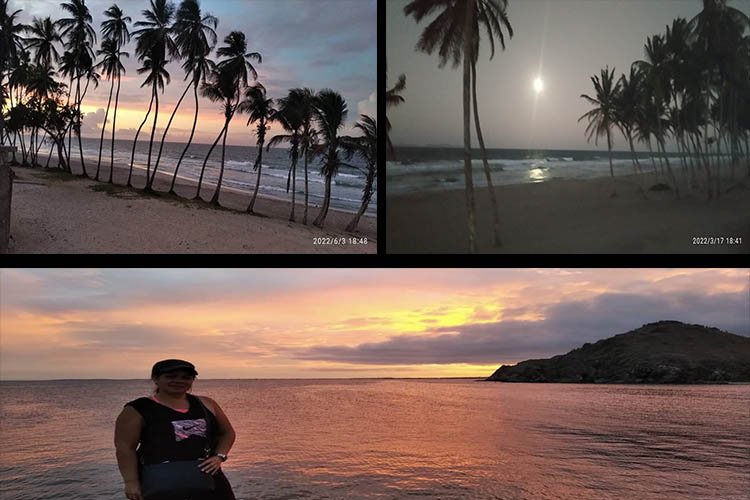 Algo que definitivamente me divierte y disfruto mucho es compartir de los cumpleaños, salidas y comidas especiales con mis familiares, eso sin duda alguna son momentos muy agradables y aunque no se hacen con tanta frecuencia de verdad los disfruto y ver las fotos me alegran el espíritu.

Something that definitely amuses me and I enjoy a lot is sharing birthdays, outings and special meals with my family, these are undoubtedly very pleasant moments and although they are not done as often I really enjoy them and seeing the photos makes my spirit happy .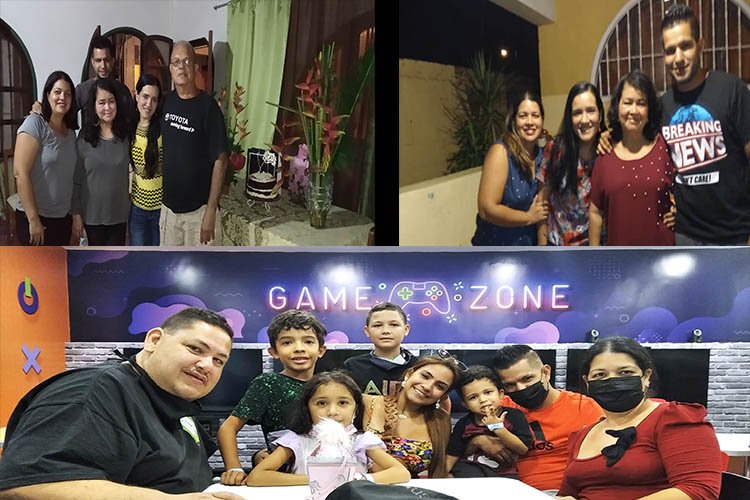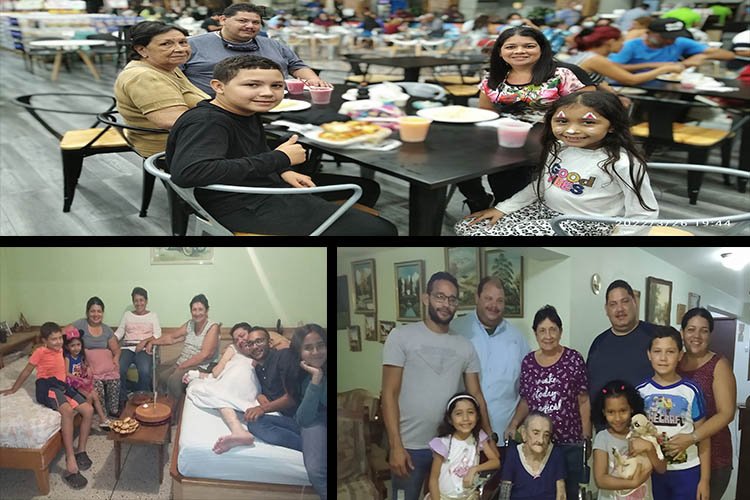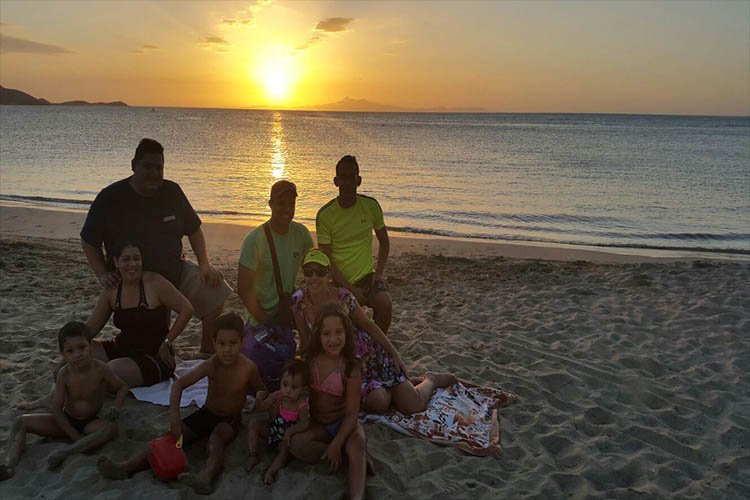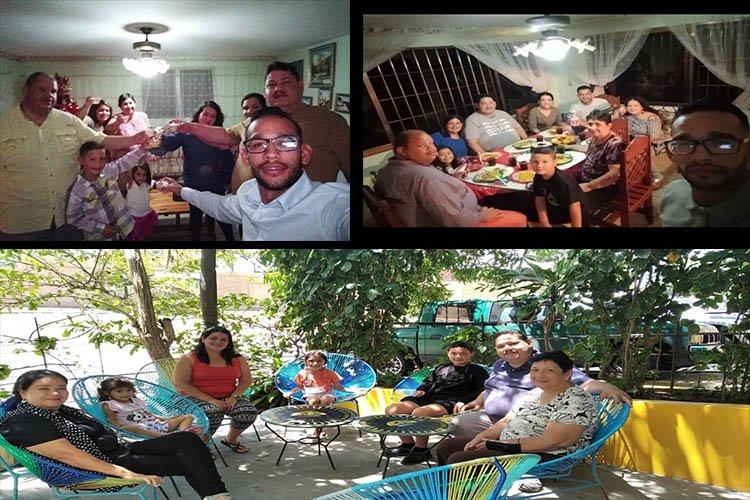 En resumen, lo que más disfruto y lo hago con mucha frecuencia es compartir con mi familia, eso me llena de vida y no lo cambio por nada, son mi mejor compañía.

In short, what I enjoy most and I do it very often is spending time with my family, that fills me with life and I wouldn't change it for anything, they are my best company.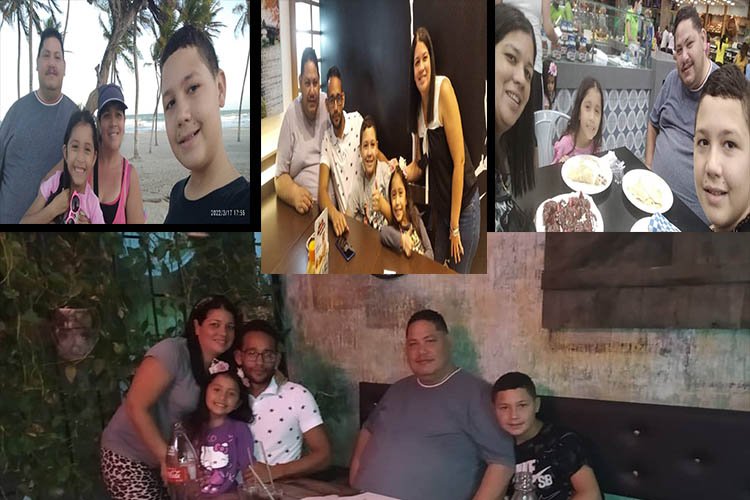 Queridos amigos gracias por leer mi post, lo hice con mucho cariño, espero les haya gustado mi participación. Todas las fotos son de mi propiedad algunas fueron modificadas en Photoshop y Canvas.

Dear friends, thank you for reading my post, I did it with love, I hope you liked my participation. All photos are my property, some were modified in Photoshop and Canvas.


📷 Fotografía por | Photography by: @floreudys79, Xiaomi 7A.
✎ Edición por | Edition by: @floreudys79, Photoshop y Canvas
✂ Separador | Separator: Separadores de texto para Blog
Translated with www.traductorgoogle
Separador y stikers| Separator and stikers: Photoshop!!!
---
---