Our introduction to the Hive community

Special shout-out to @cmplxty for delegating me HP to publish this post. I was stuck with no RC and couldn't do anything. If you don't know, @cmplxty is my RL friend who I've known for years and got me into the scene two years ago. More explained below.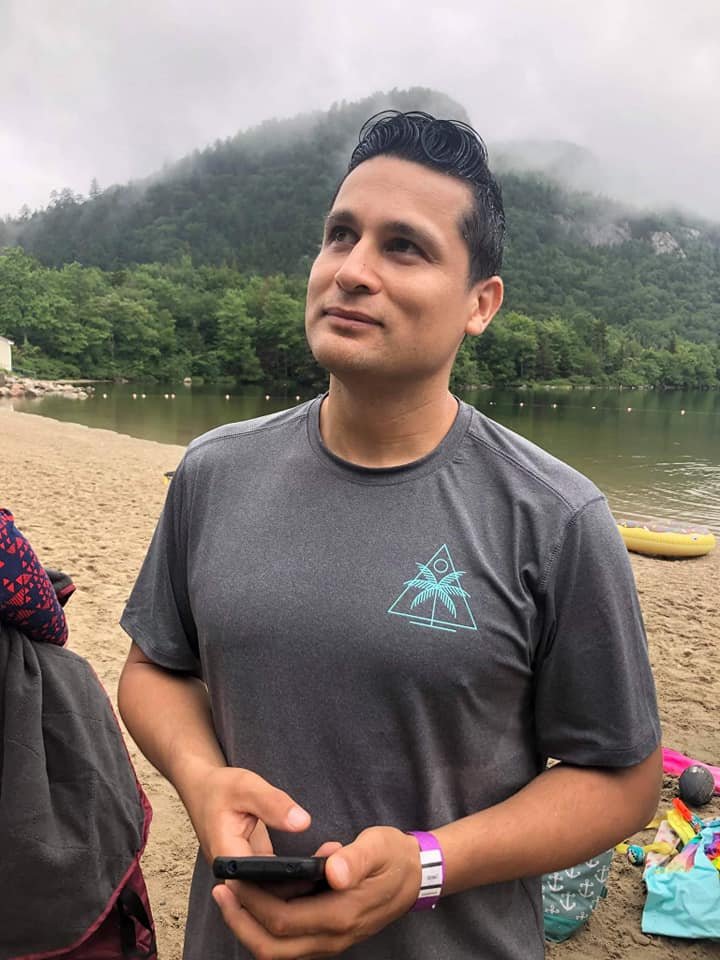 We have had a lot of content specific to our homestead here in northern Massachusetts, right on the border of NH. So much so, that my wife and I had decided to make an account specific to homesteading. You see, I have already had an account, my main is @swayzilla . The problem is that that specific account was made more for blogging about general things, promoting my digital art and being part of @skatehive . That account has also been in RC purgatory, as I had taken a break from publishing on that account and didn't have enough HP to help this account. But anyway, this account will be specific to homesteading and the Natural Medicine group by @lotusshares . Not only will this add more posts and value to the homesteading and natural medicine community, but it will allow us to make it easier to post, as having a niche in social media is important.
We live on an acre of land, and so our farm is small compared to homes further south or mid west. With this acre however, we are able to make the most of it.
Our front yard has a variety of different fruits and vegetables. From Tomatoes, to green beans to Apple and Pear tress, we have been fortunate to have an 80' x 80' clearing in our front yard to accommodate that.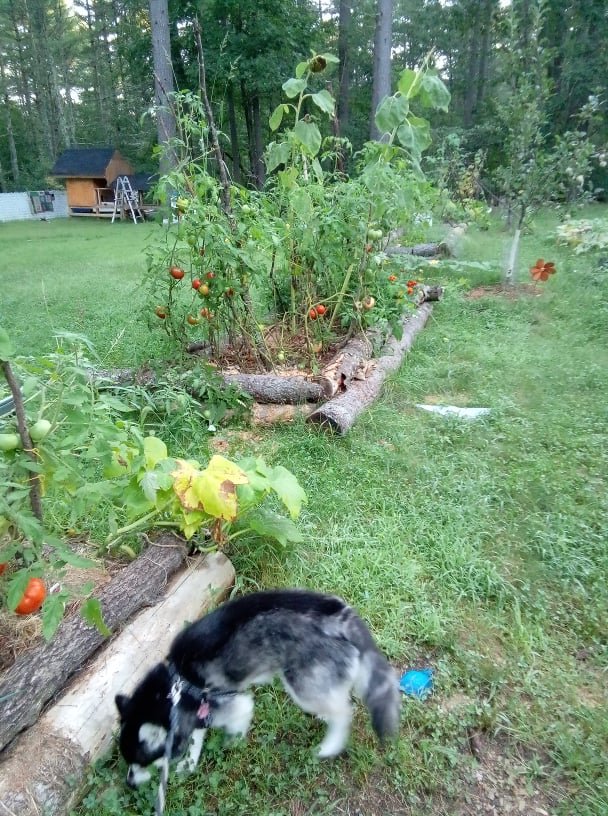 Side note: btw that's one of my so. I started a user @auroraandapollo for my dogs as well as my wife takes hundreds of photos. They'll be an intro post coming soon for them as well.
This area gets a lot of sun, and we have been able to gather a lot of fruits and vegetables this season.
These tomatoes are from yesterday's harvest.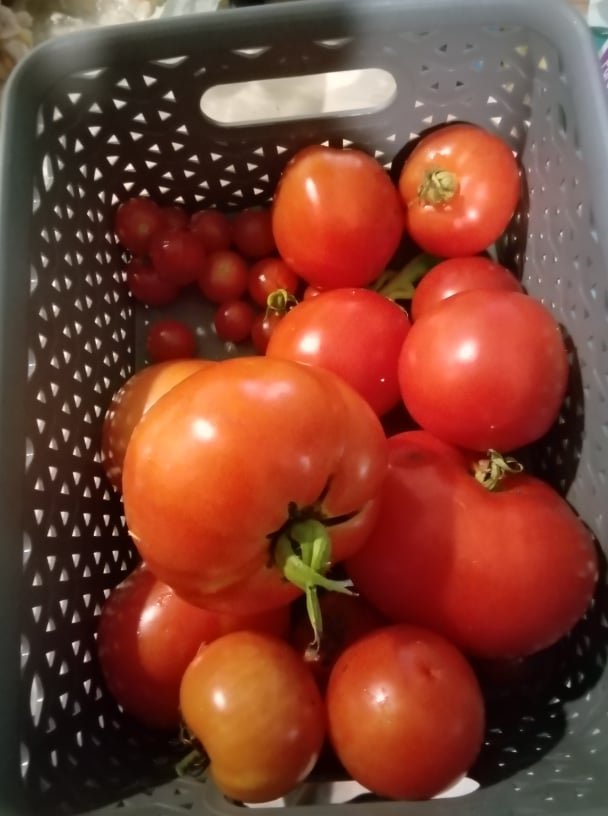 Green beans and peppers have been plentiful.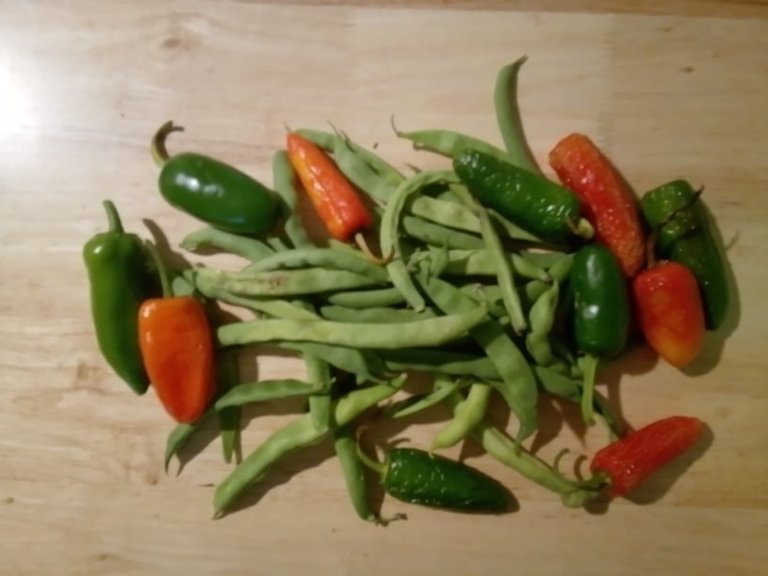 Pickled cucumbers and other vegetables have been extremely successful.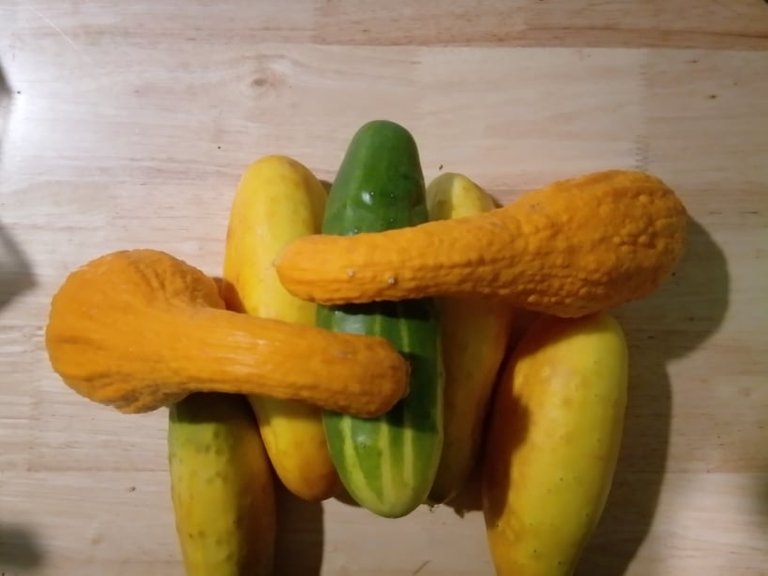 You see, although these garden beds may look small in the photos. They are actually about 10' x 4' in size.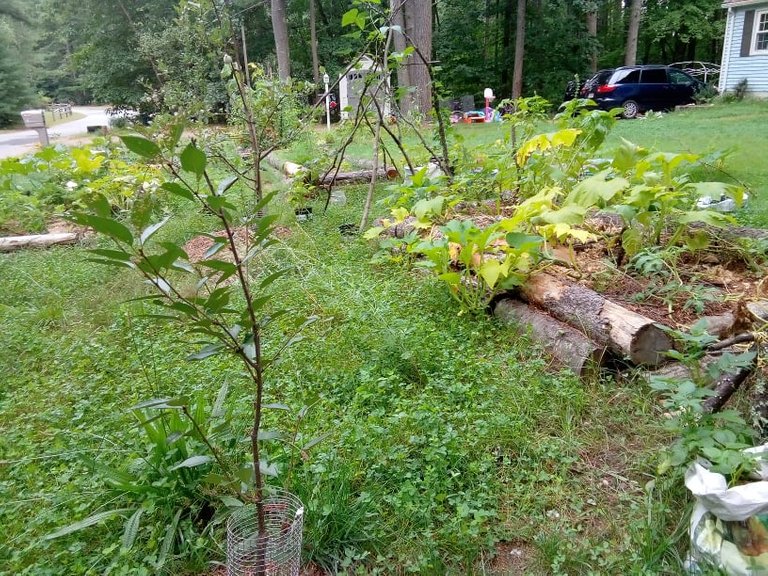 That leaves A LOT of space for a variety of vegetables.
Not only are we growing fruits and vegetables, but we also have animals on our homestead.
We have plenty of chickens that provide us with half a dozen or more a day.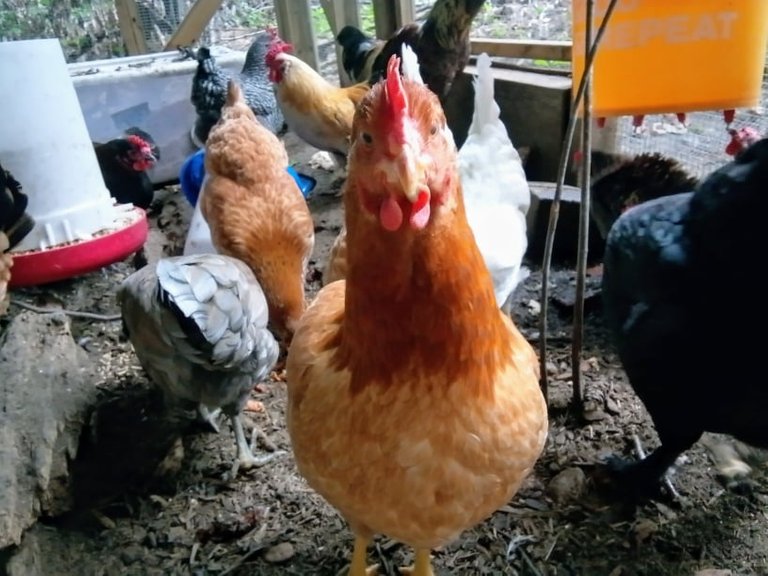 We have 2 breeder quality Angora rabbits. The black one below was just shaved for his fur, so thats why it looks that way. But he has entered many fairs and has won competitions. 🏆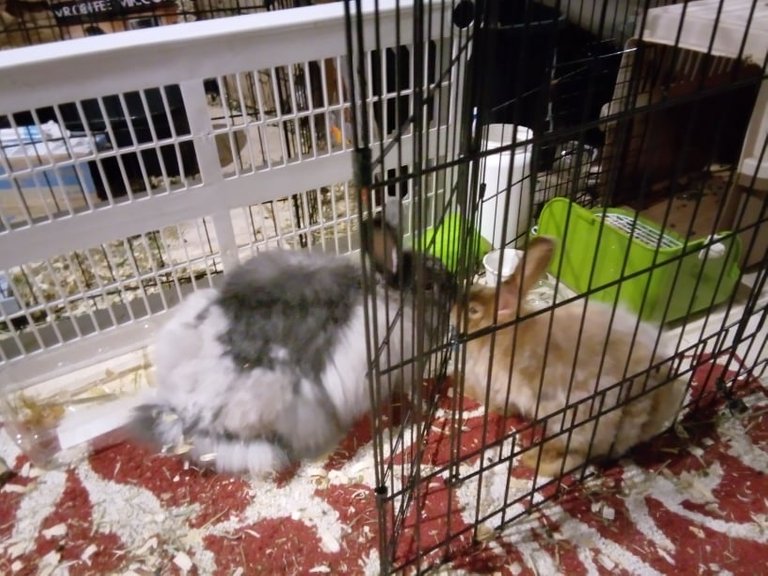 I am actually in the process of building a "Rabbit Hotel" for them.
This was it a couple of weeks ago.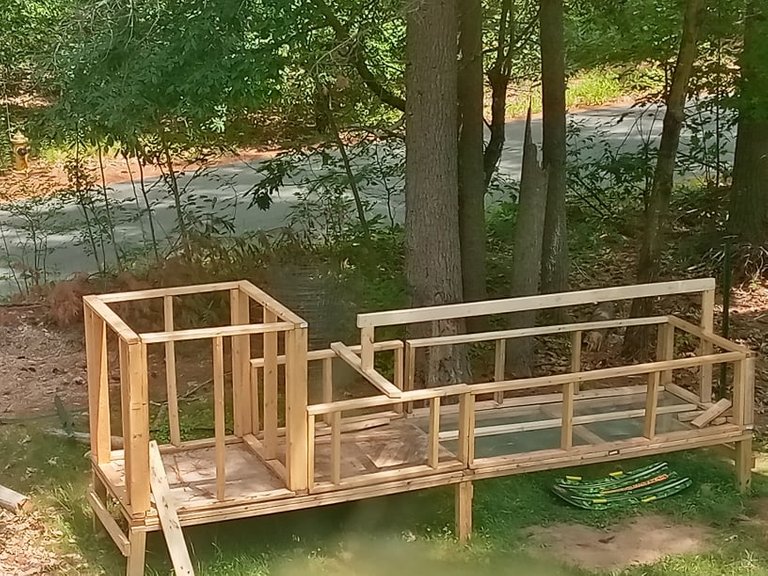 And this is it right now.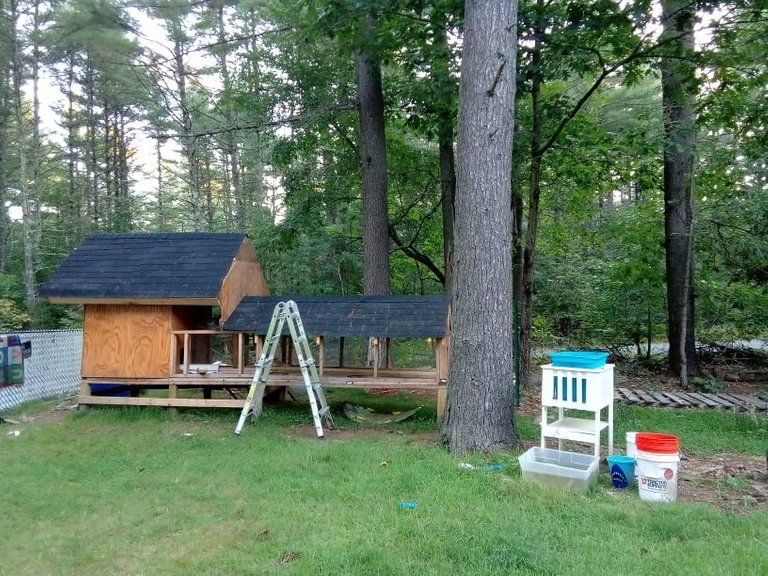 It's massive in size, and its hard to tell in the picture. But the house is 4'x4' and will house up to 4 rabbits. The run is 12'x4', and will allow plenty of room for the rabbits to run around.
Our chickens also have a large enclosure.
I had built a 12'x8' extension onto their old run.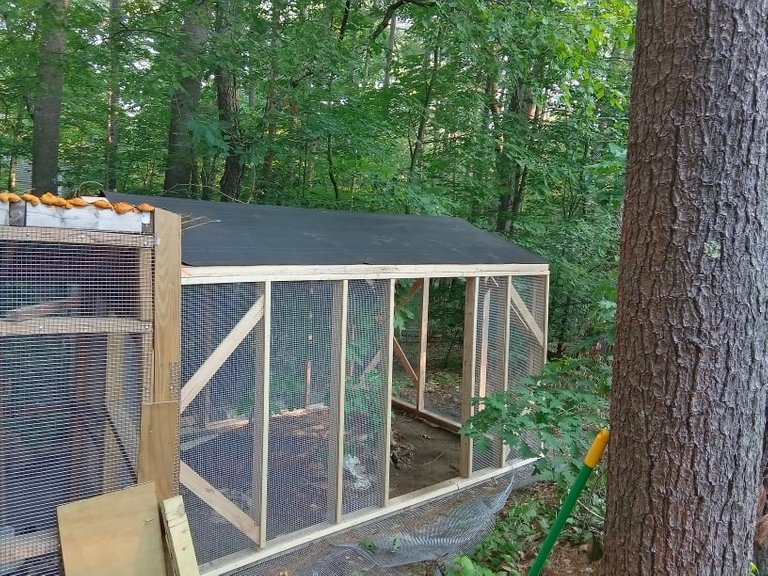 And will be enclosing their old 8'x8' run into a small chicken barn.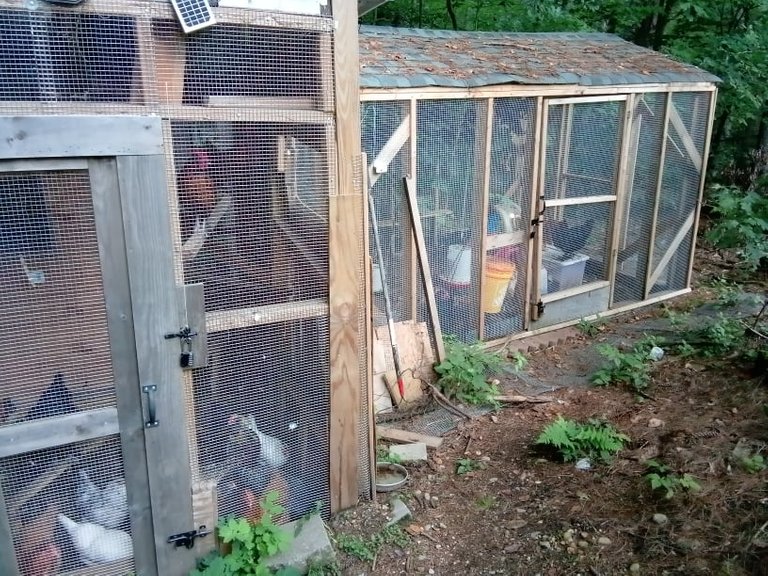 After that is complete, I will add a fence for my backyard so that the chickens can roam free during the day throughout the acre of land.
Right now they are perfectly content in their large run.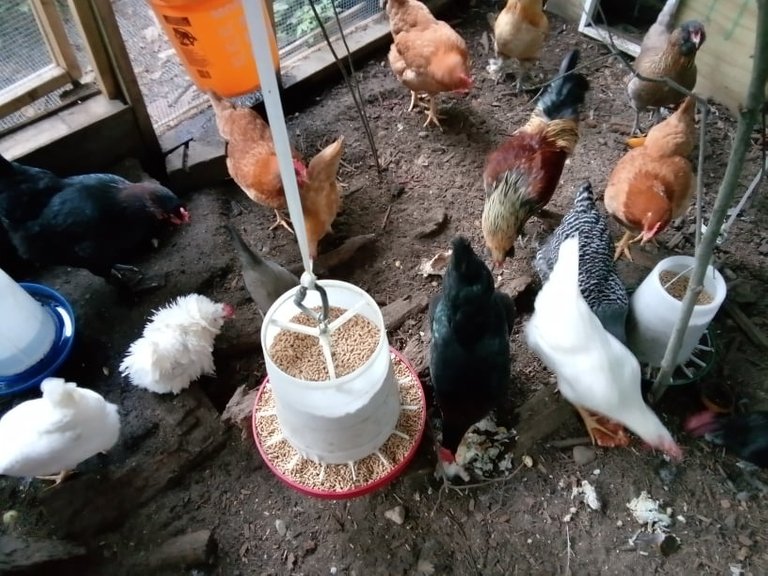 And we have plenty of help to make sure they are happy.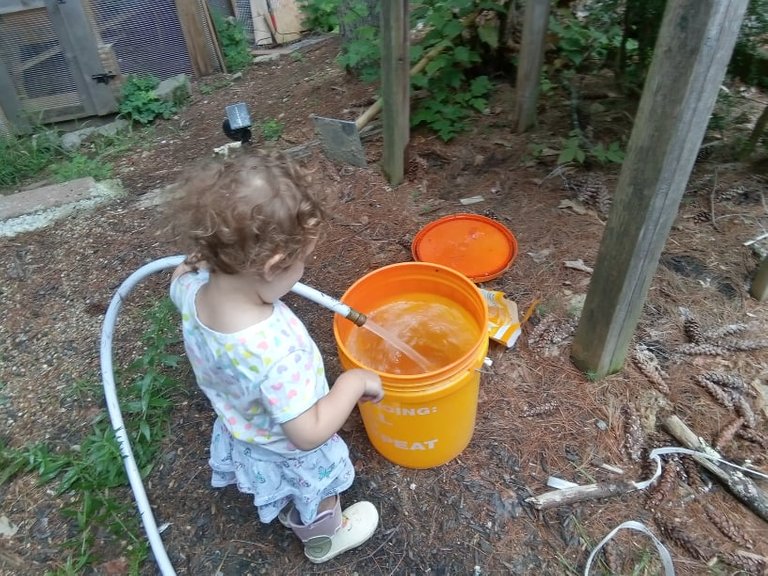 With all this going on. Finishing the rabbit hotel, the chicken barn, a fence in the front yard and back yard, looking for a goat, etc., we have plenty of content that we can add to the homesteading group.
This is why we had made this account, as my partner is looking for a place to post all her content. Especially when we bring our rabbit to the fair next year for competition.
I want to give another shout-out to @fionasfavourites from the @ocd team and @lovesniper who reached out to me to create this post.
Making specific content is important to me, and I am looking forward to adding value to the homesteading community lead by @jacobpeacock and @nikolina .
Enjoying this while I drink my morning coffee!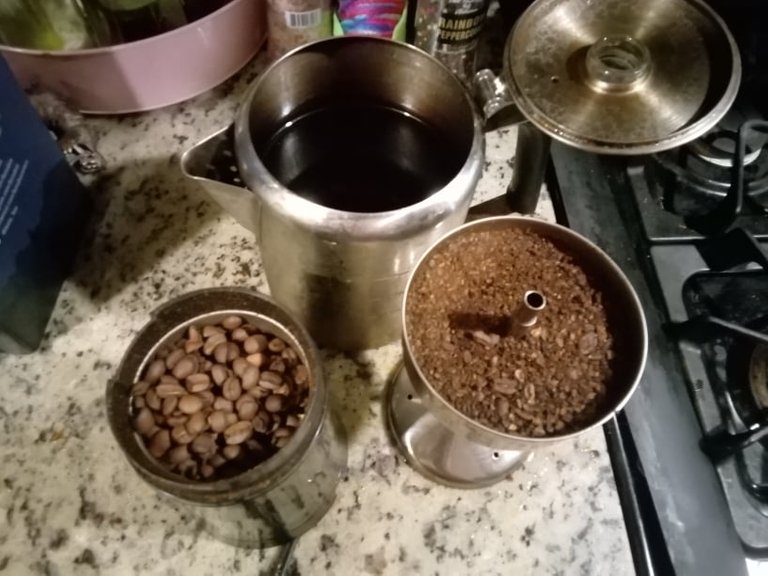 ---
---