RE: MERRY CHRISTMAS 🎄🌲 IN ADVANCE, COUNTDOWN IS 25 DAYS TO GO.
You are viewing a single comment's thread:
Hi there man and Merry Christmas, to get tis content in line with our postingg guuidelines then please add #AliveAndThriving as well.
!ALIVE
This is our official guide, We Are Alive Tribe - The Guide
The 4 points of #AliveAndThriving, the first point is mandatory, then add one or more of the rest, share your journey to thrive in life.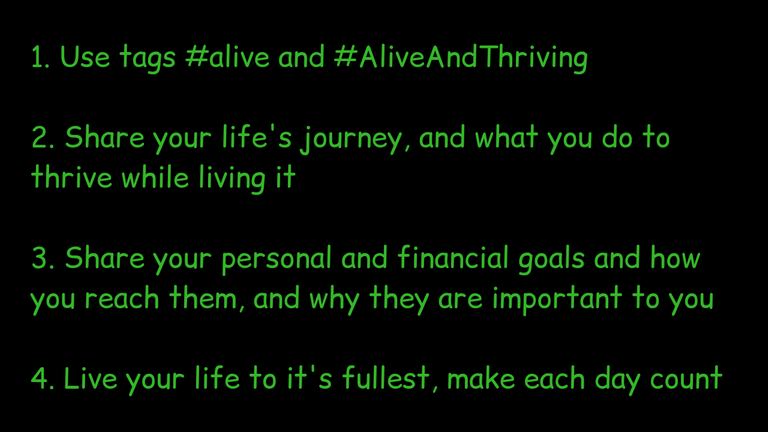 Made in Canva
---
---