THE RED dragonfly (Neurothemis terminata)
Good night and greetings to all of you, so tonight I want to share a picture of dragonfly.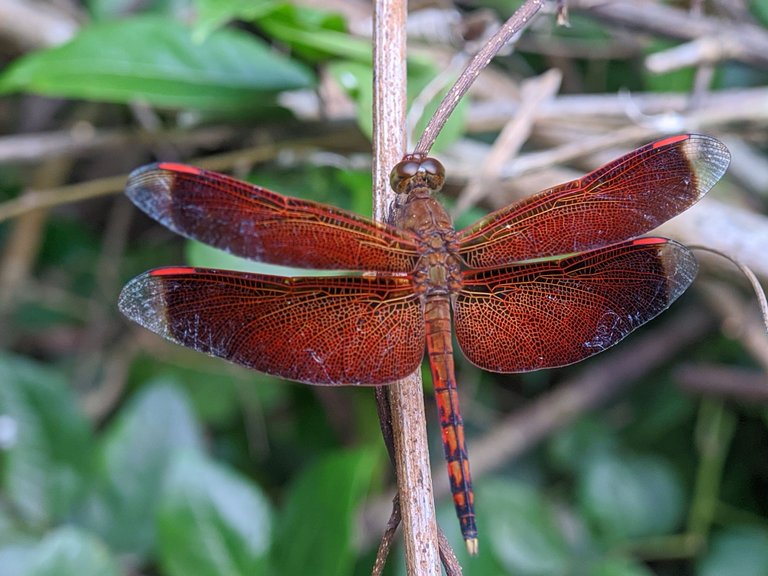 English: In my area people often call it red dragonfly, many people around me call the dragonfly name based on its color. This dragonfly is very agile to human movement, especially when I want to take a picture. I found this dragonfly in my plantation area and he was perching on an old tree branch.
Indonesia: Didaerah saya orang sering menyebutnya dengan capung merah, banyak masyarakat sekitar saya orang menebut nama capung berdasarkan warnanya. Capung ini sangat gesit terhadap pergerakan manusia, apalagi saat saya ingin memotretnya. Capung ini saya temukan di daerah perkebunan saya dan dia sedang hinggap di ranting pohon yang sudah tua.
---
English: This dragonfly has the same shape and size as other types of dragonflies. This dragonfly also still has thousands of other species on this earth and but this time I only found a few pictures of this type of red dragonfly.
Indonesia: Capung ini memiliki bentuk dan ukuran yang sama seperti jenis capung lainya capung ini juga masih memiliki ribuan spesies lainya dibumi ini dan namun kali ini saya hanya menemukan beberapa gambar dari jenis capung merah tersebut.
---
English: This dragonfly is also often found in rice fields and plantations, this dragonfly has its own distinctive feature, as we can see, its mouth is very red and different from other types of dragonflies. Here are some pictures of the red dragonfly, hope you enjoy it.
Indonesia: Capung ini juga sering berada di persawahan dan perkebunan, capung ini memiliki ciri khasnya yang tersendiri yaitu seperti yang bisa kita lihat adalah mulutnya yang sangat merah dan berbeda dengan jenis capung lainya. Berikut ini adalah beberapa gambar dari capung merah tersebut, semoga anda menikmatinya.
---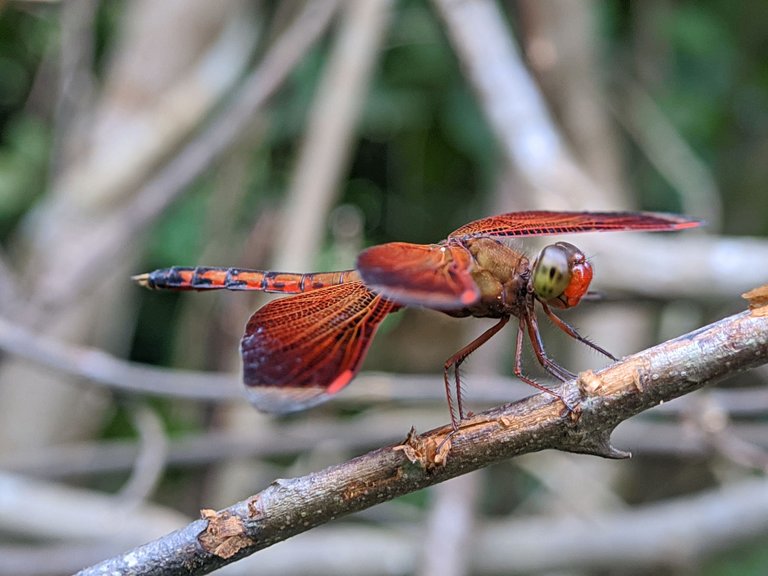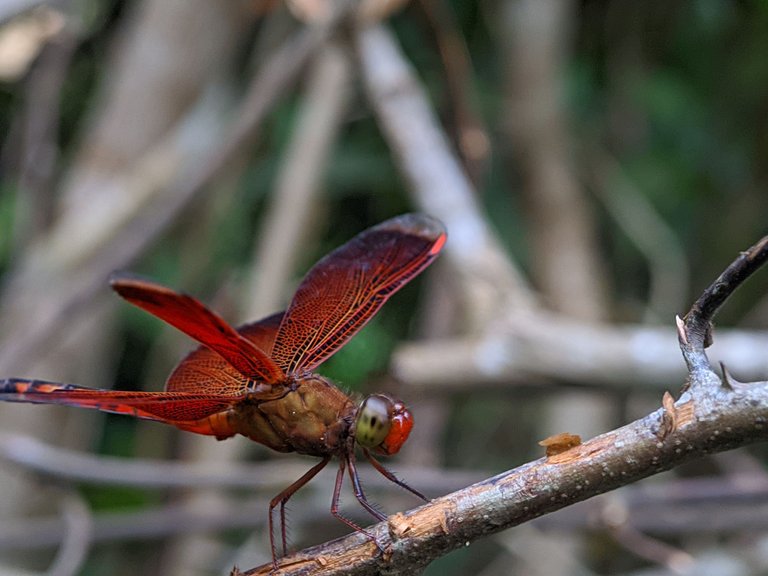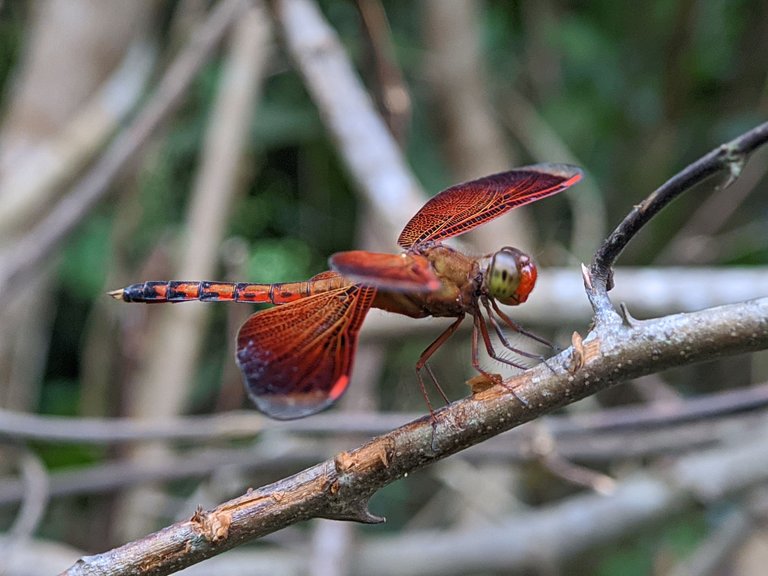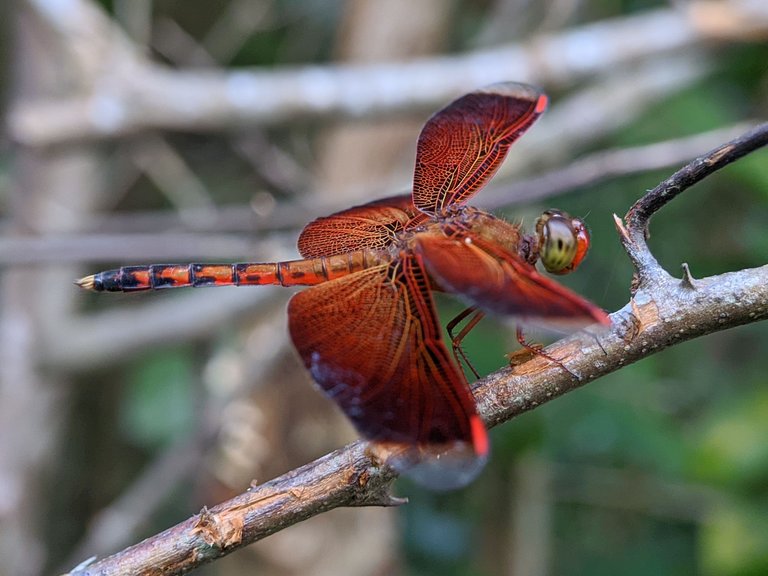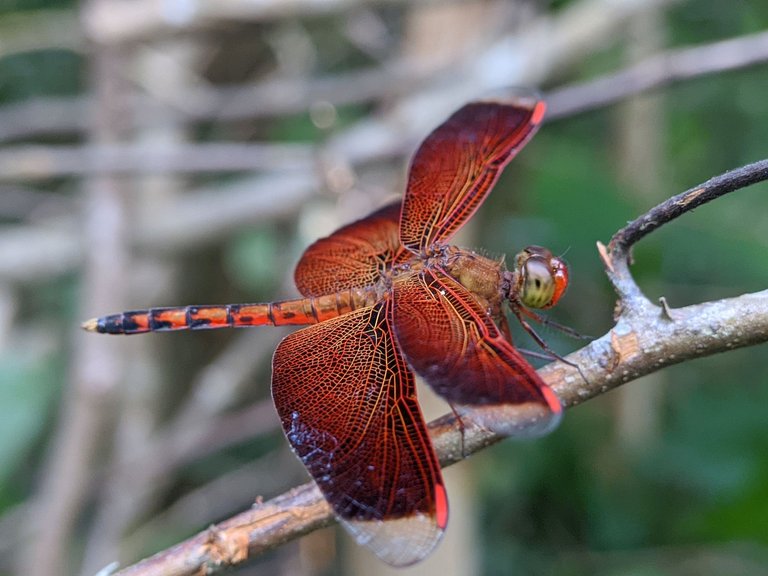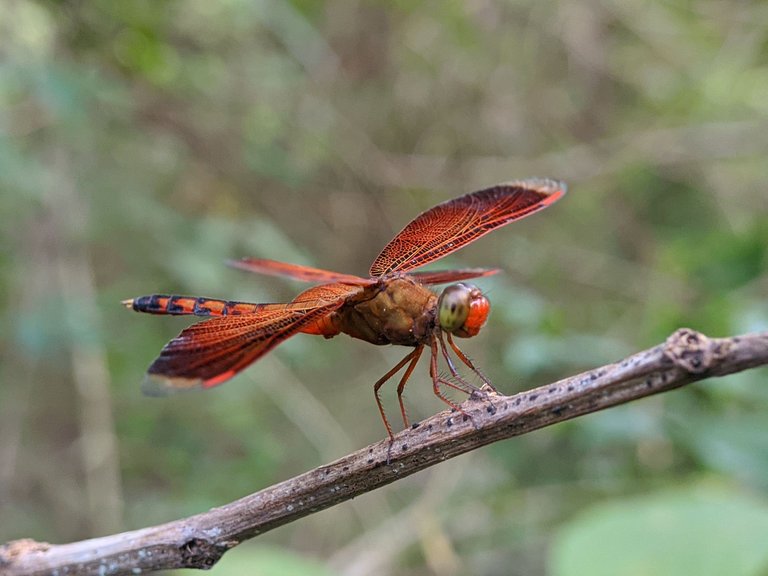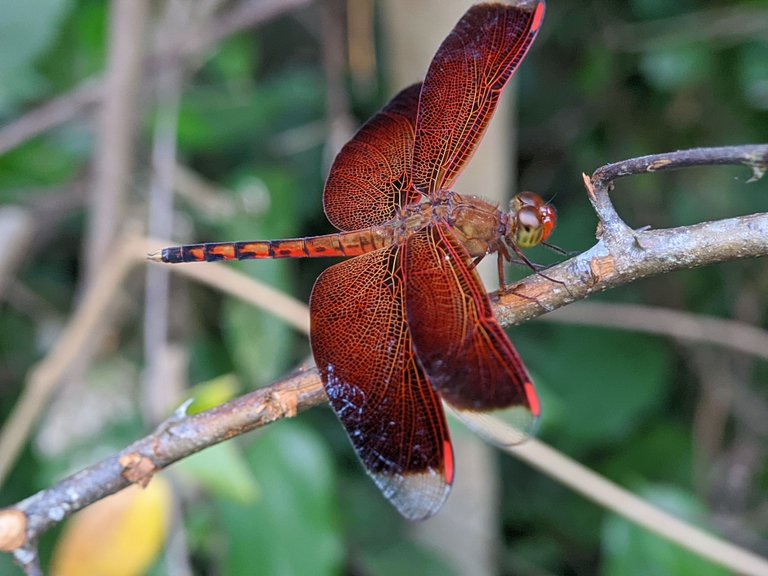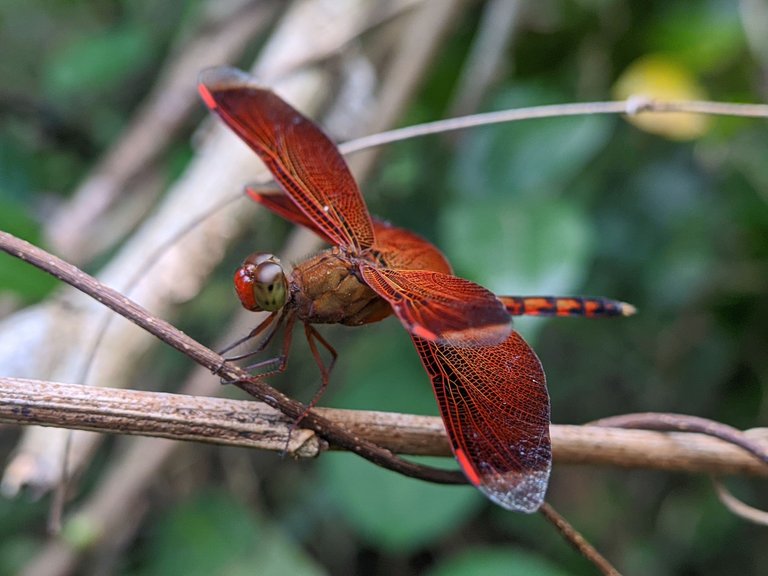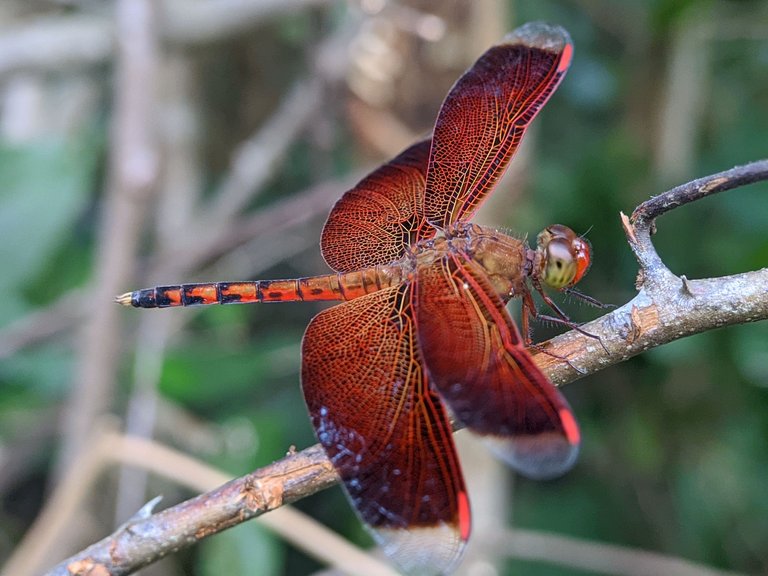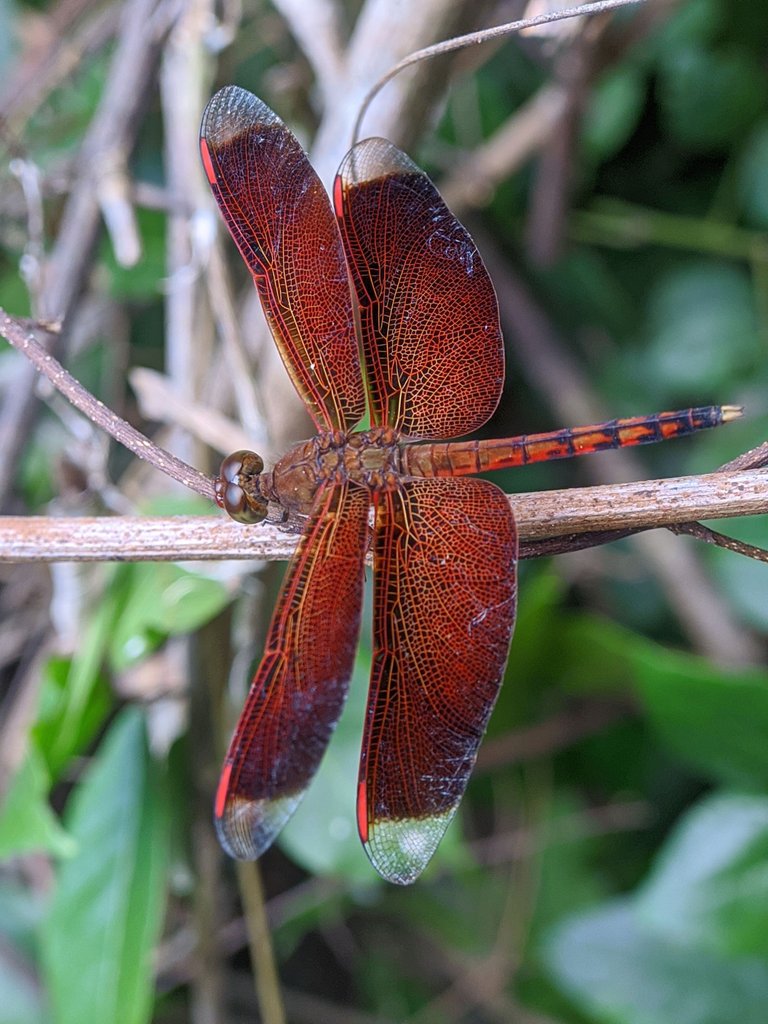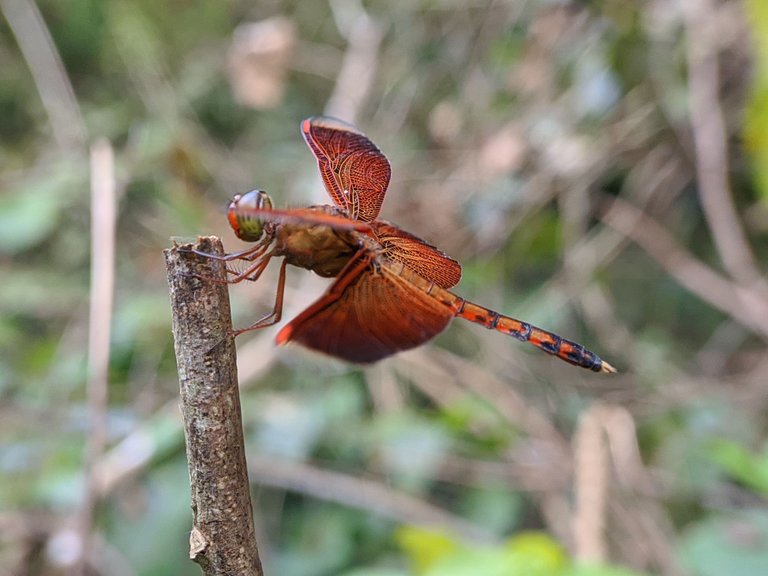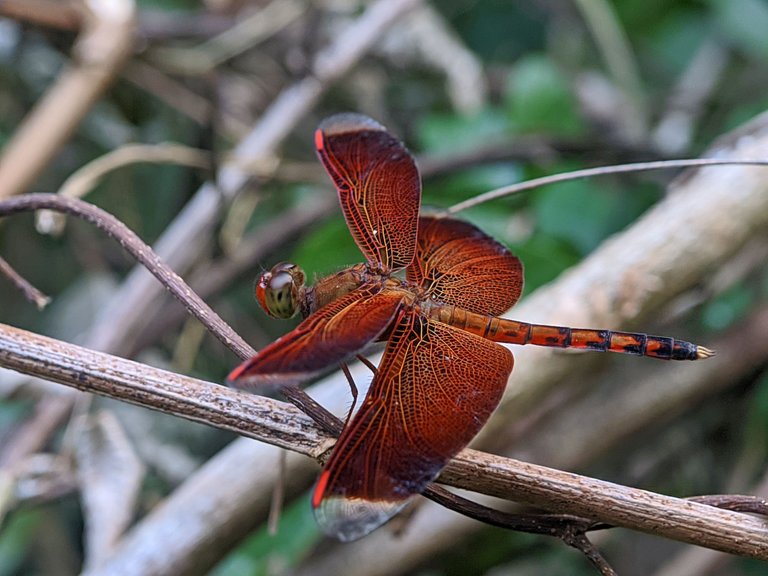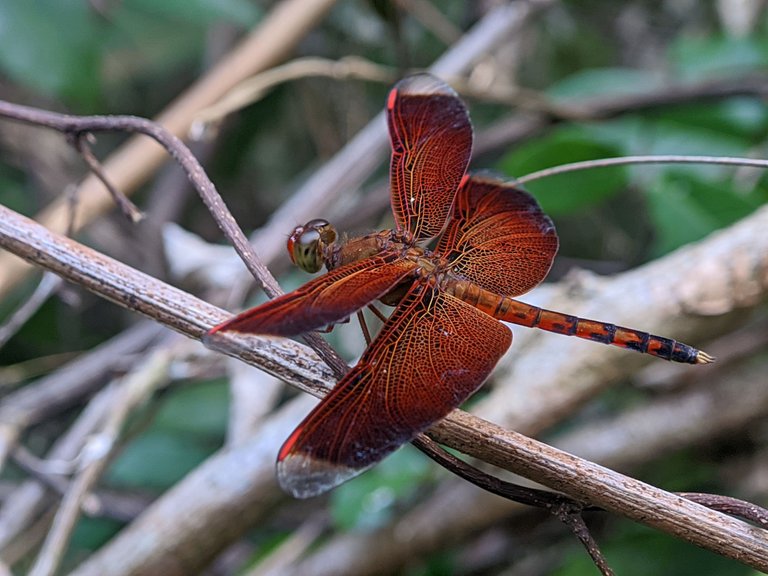 User Tool Information
| Camera | Realme 5 pro |
| --- | --- |
| Equipment | Macro Lens |
| Objects | dragonfly |
| Edit | Lightroom |
| Location | Indonesia-Aceh |
| Photographer | @flamego |
All right, this is all in this post, I hope this is useful and thank you.
---
---