MONOMAD || YELLOW FLY (Episyrphus balteatus)

This is my post entry this time for the challenge on #monomad curated by @monochromes.
---
Hi friends, wherever you are, how are you and I hope you are all healthy always, so tonight I want to show you some pictures of yellow flies or their scientific name is Episyrphus balteatus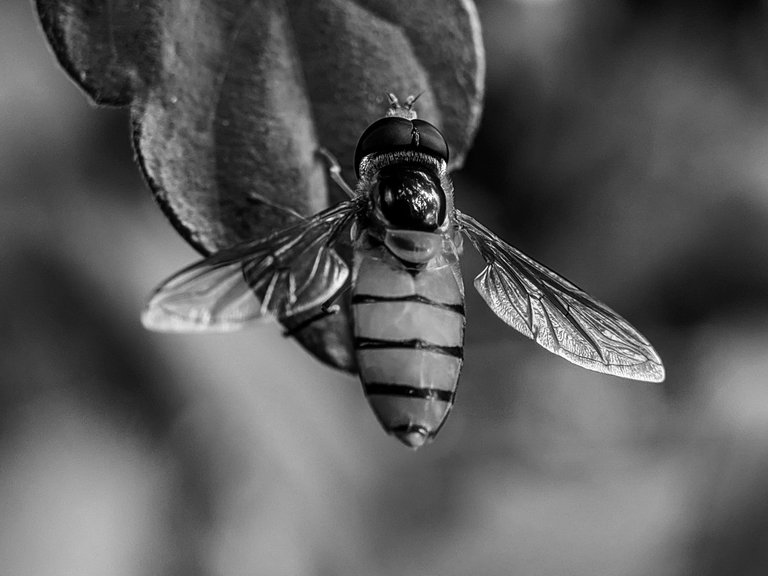 Episyrphus balteatus or commonly known as the yellow fly is a fly that feeds on pollen or nectar on flowers. These flies are often found on flower plants, especially during the blooming season, while this fly can also help flowers bloom as beautifully as possible.
Based on the color, this fly is very similar to a wasp, therefore humans are mistaken for this fly, even in my area there are people who consider this fly as a wasp but that is a big mistake. If we look at the picture above carefully, it doesn't even look like a wasp, it's just that the color looks the same but the shape and behavior is much different.
These flies can be found in forest areas and urban areas, especially those with flowering plants. These flies very often spend their time on flowers and we can't even find them in dirty places like other flies.
This fly is very similar to the green fly except that when it lands it doesn't close its wings tightly, it even opens its wings as if ready to fly again if someone threatens it.
Here are some pictures of the yellow fly and hopefully you can recognize it.
---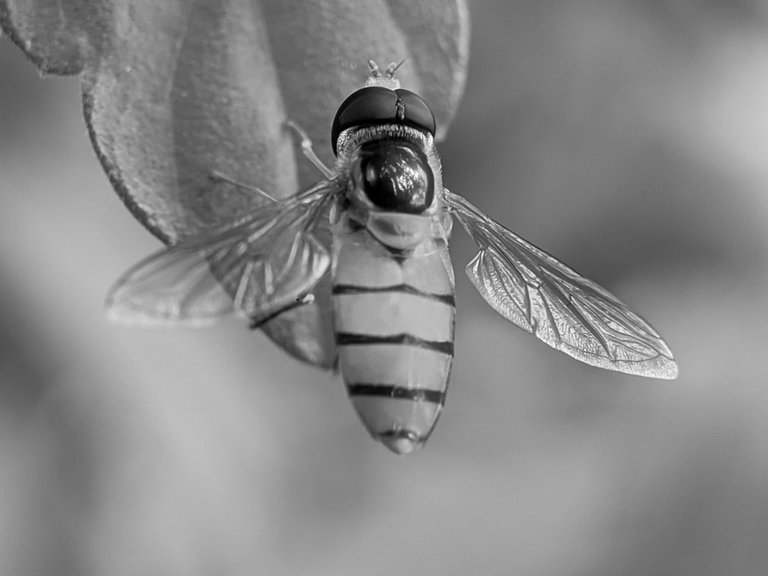 ---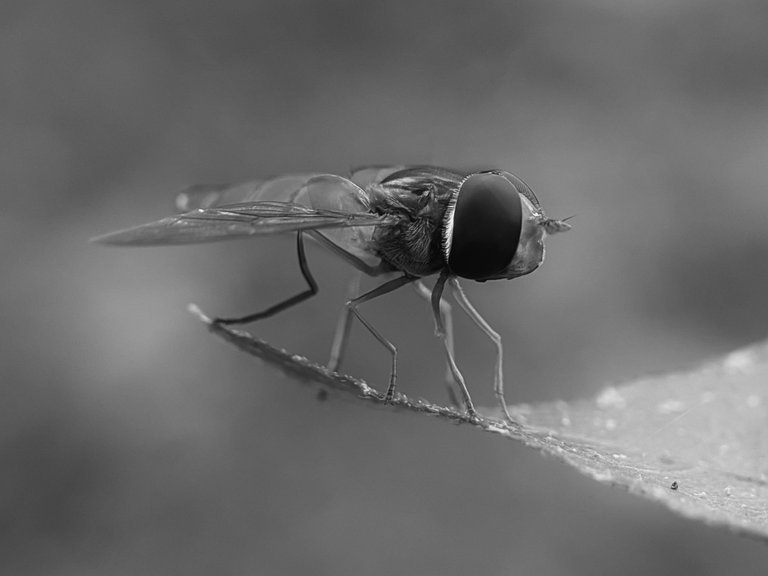 ---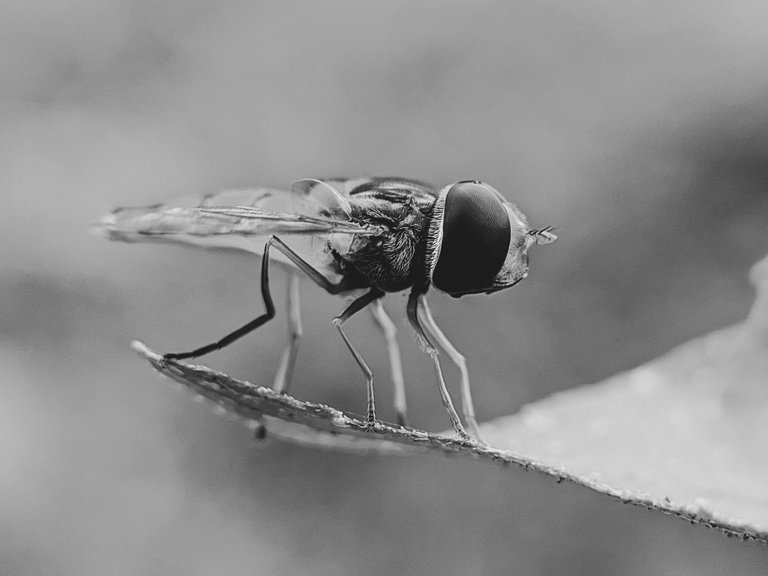 ---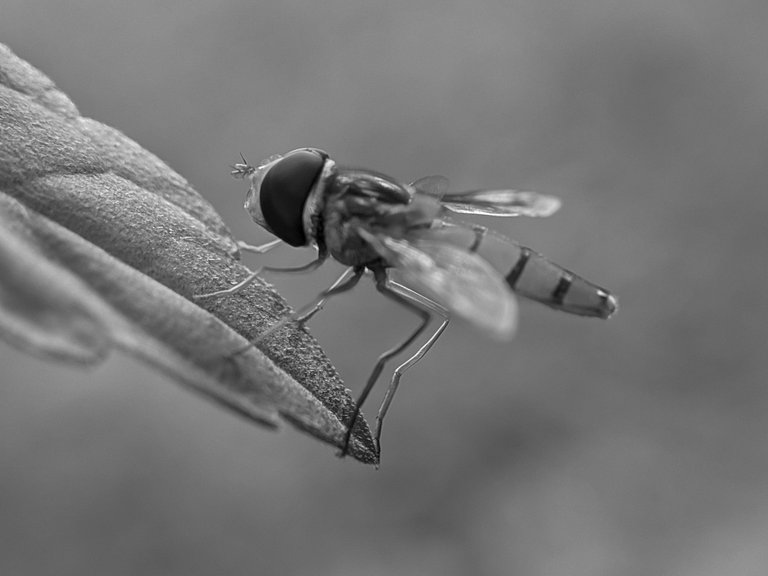 ---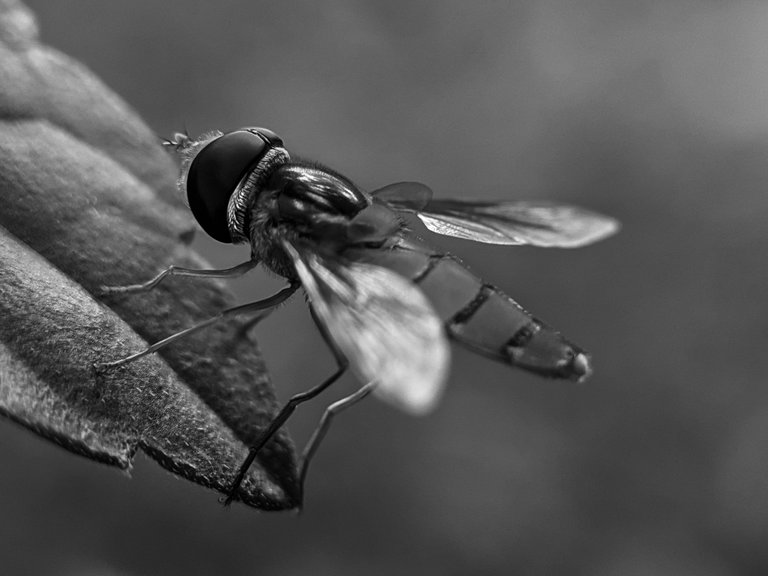 ---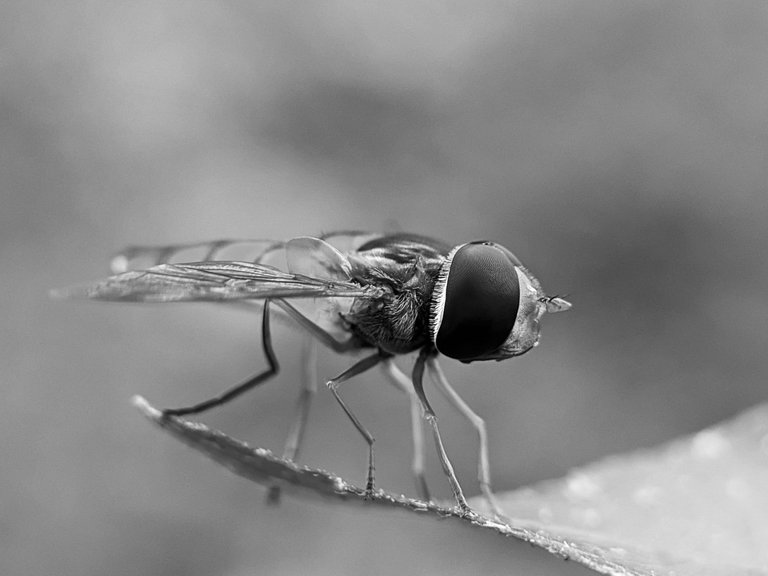 ---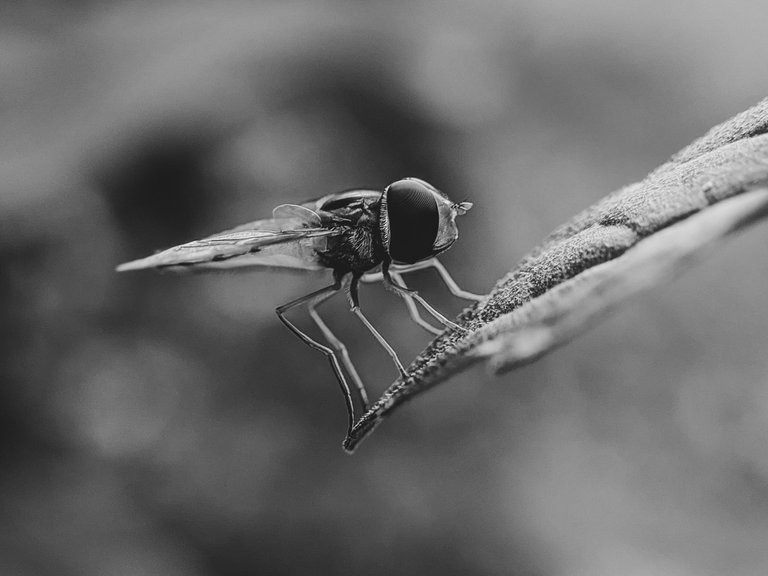 ---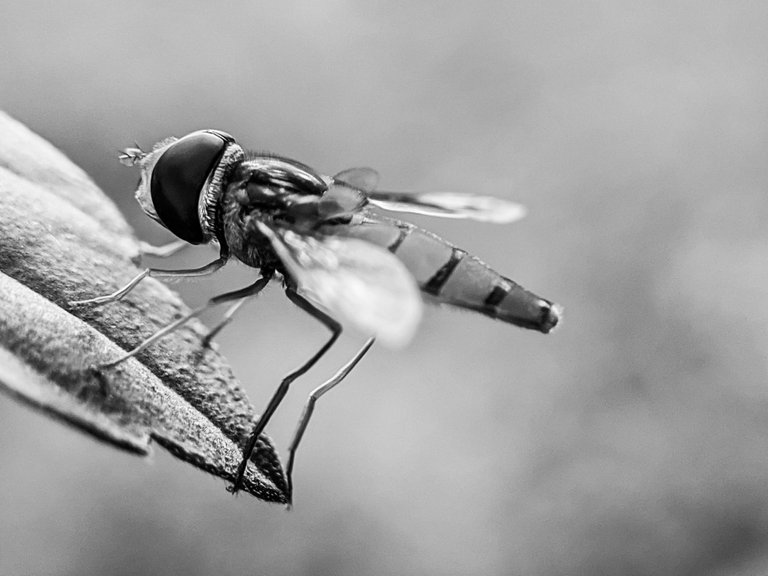 ---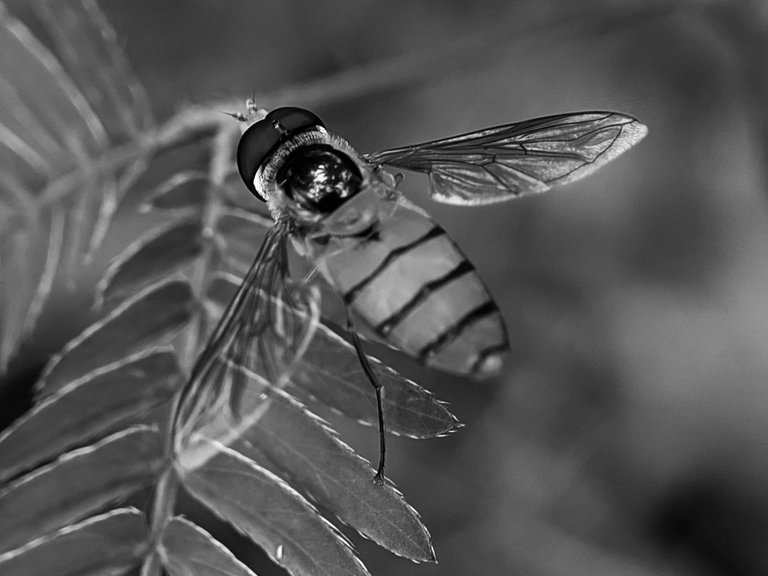 ---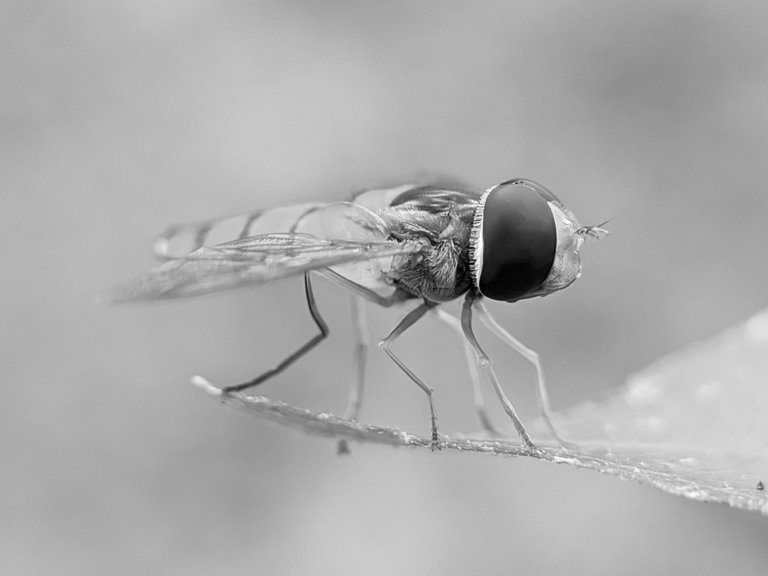 ---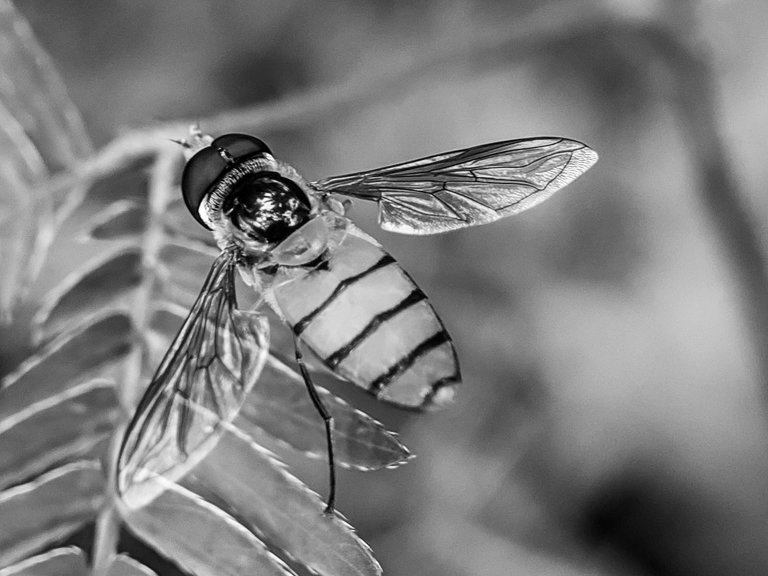 ---
These flies do not often form a swarm and are rarely even found in swarms, he only lives alone, this is in stark contrast to wasps. This fly is also a fast flying fly.
The following are the characteristics of the yellow fly:
has a body shape of about 13 mm
has a pair of big eyeballs
has a pair of very short and small antennae
has a pair of wings
has yellow and black colors
has six legs, three on the left and three on the right
All right, friends, this is all I can say in this post, hopefully it will be useful for all of you and thank you and see you next time.
---
User Tool Information
| Camera | Realme 5 pro |
| --- | --- |
| Equipment | Macro Lens |
| Objects | yellow fly |
| Edit | Lightroom |
| Location | Indonesia-Aceh |
| Photographer | @flamego |
---
---