MONOMAD || SWEAT BEE MACROPHOTOGRAPHY (NOMIA)

This is my post entry this time for the challenge on #monomad curated by @monochromes.
---
Hi everyone, how are you and good luck with your respective activities, so tonight I want to share a picture of a sweat bee that I found a few days ago.
---
---
The sweat bee is a bee belonging to the type of insect, this bee usually often perches on the grass and also often makes its nest on the ground. They often gather in public with other bees, they are also often alone and even then when he wants to find food.
These bees have a moderate body size among other bees, and they have funny activities of the same sex. This bee still has many other species on this earth and I just happened to find one like this.
The characteristics of the sweat bee are:
has a medium body shape from other types of bees including about 1.5 cm
-has a pair of eyes on a flat head
has six legs, three on the left and three on the right
has a pair of wings that are about half as long as the body
have colors including black and white
and has a pair of antennae.
The information is that I explain it based on my knowledge and observations. Here are some pictures of the sweat bee and I hope you enjoy it.
---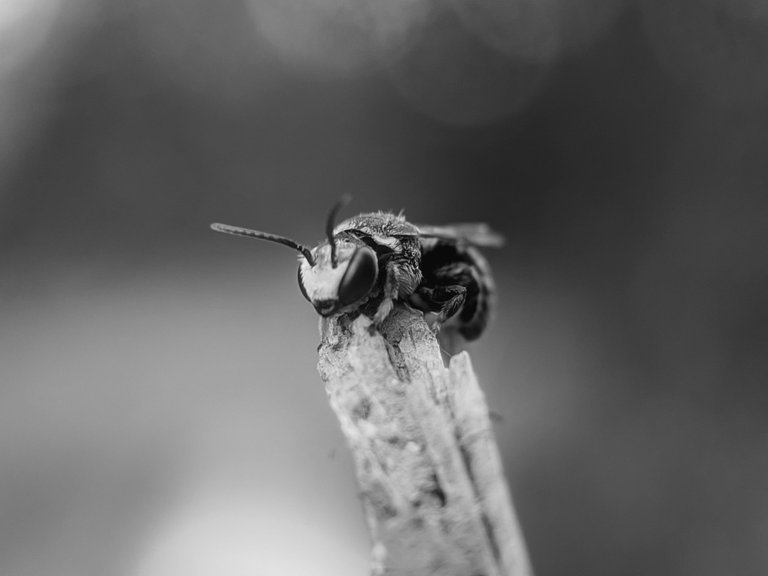 ---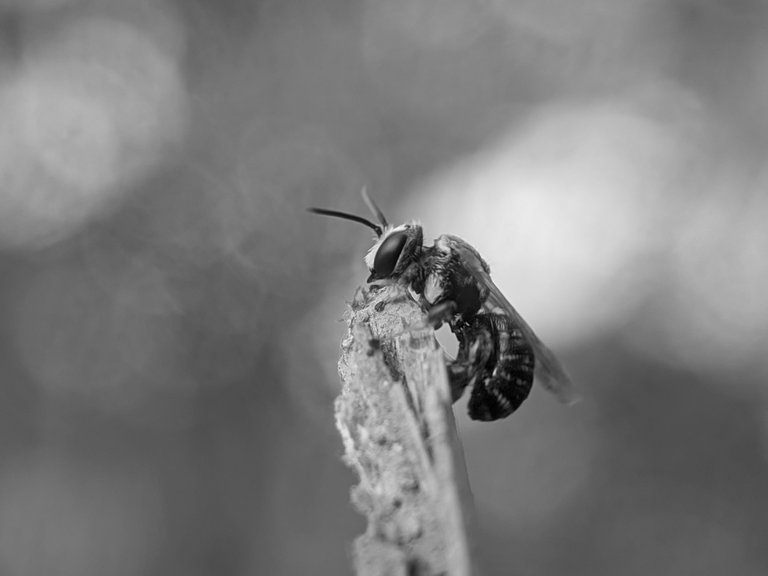 ---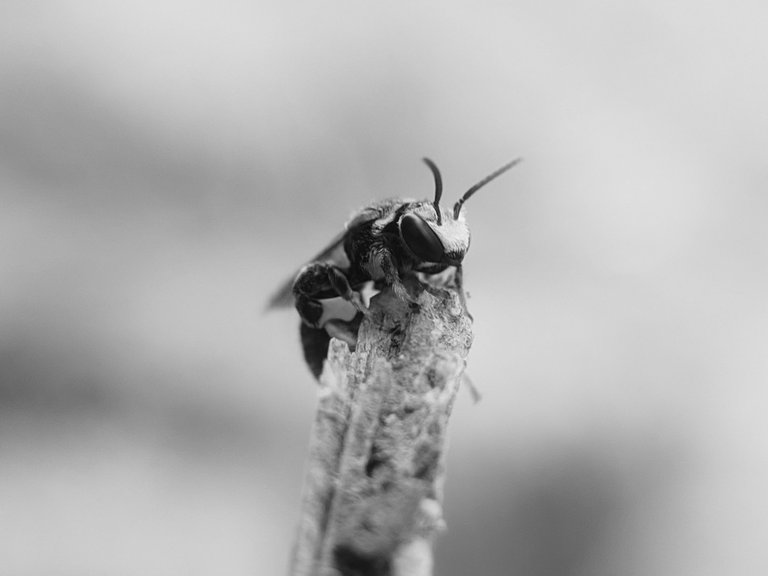 ---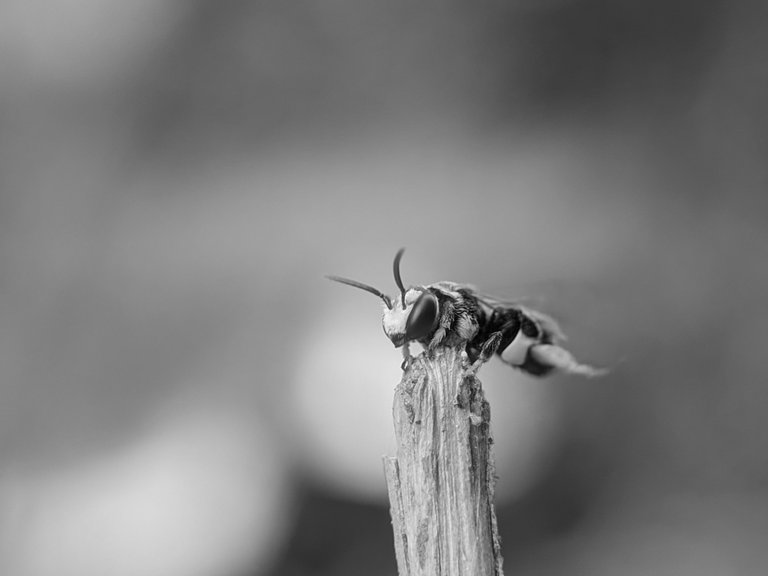 ---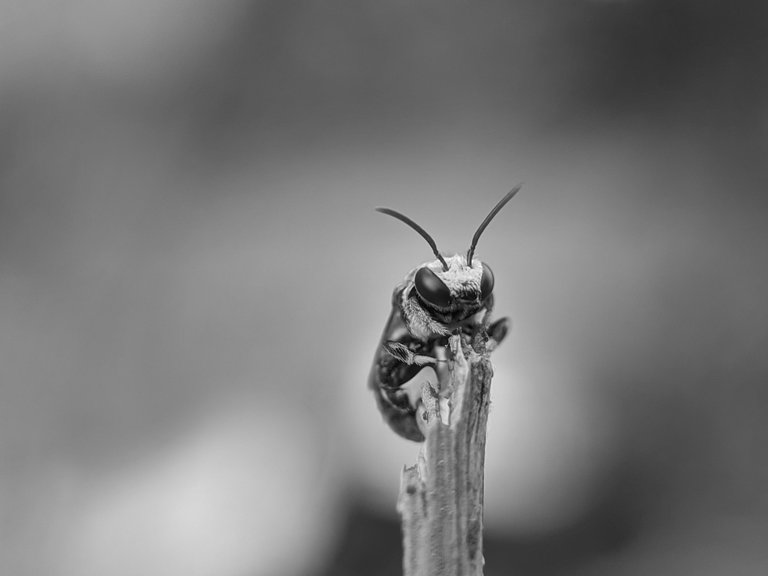 ---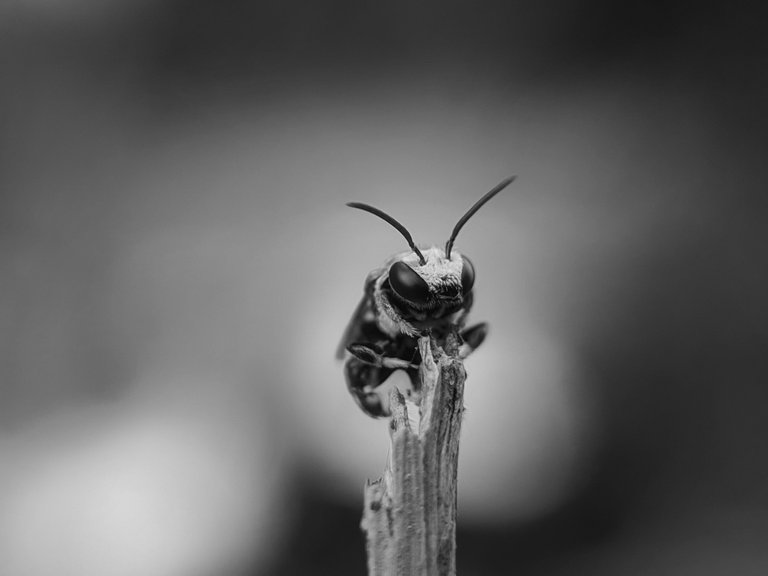 ---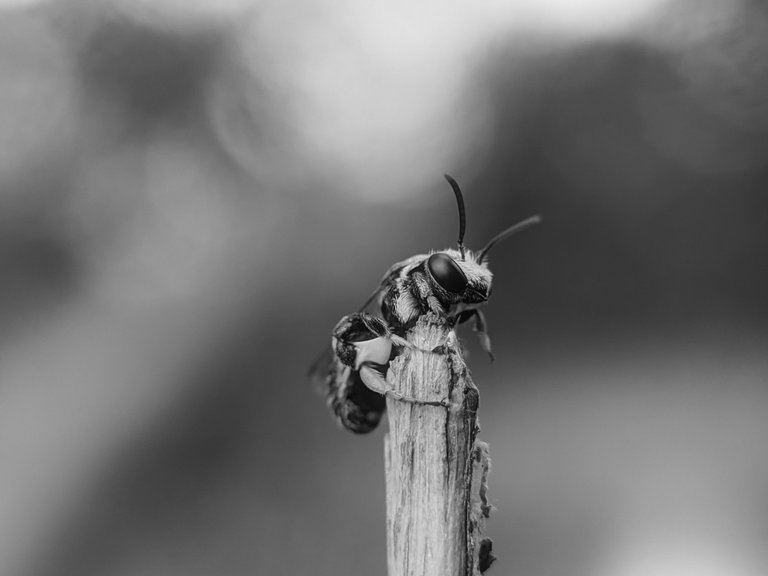 ---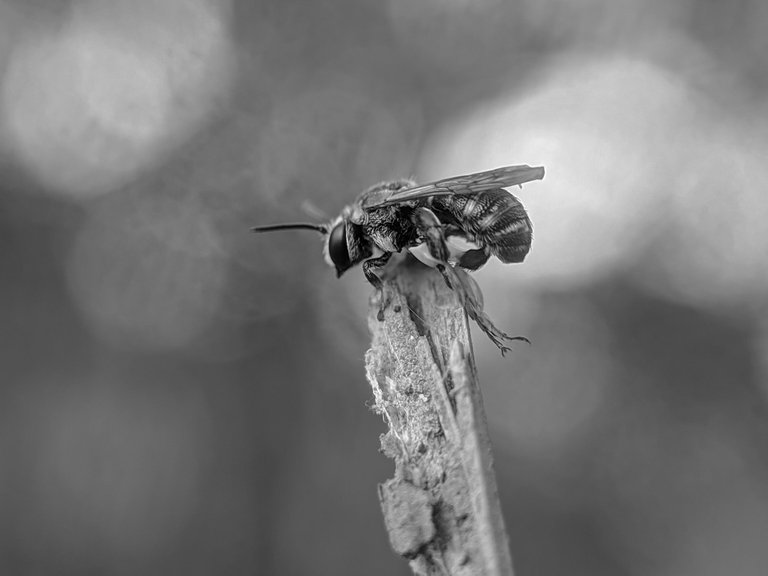 ---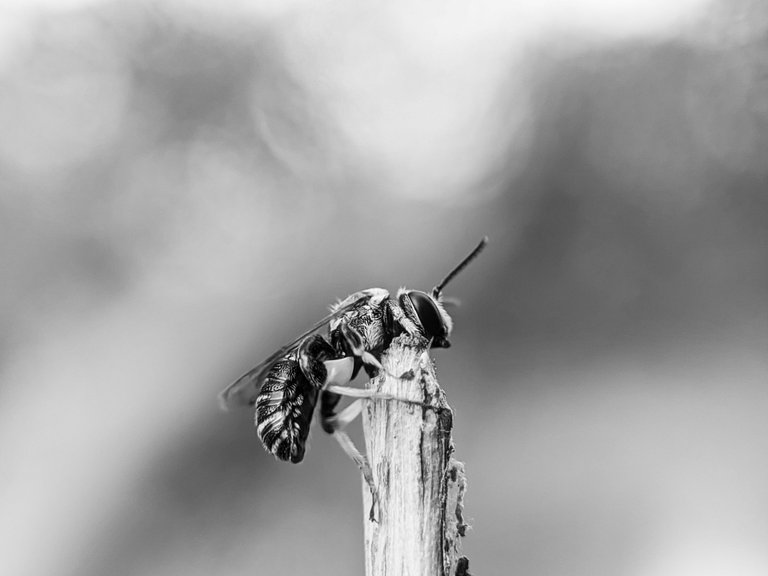 ---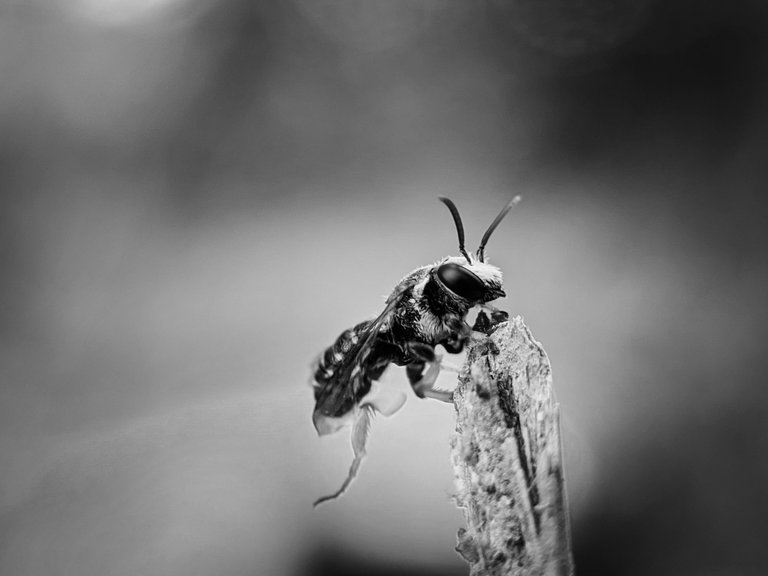 ---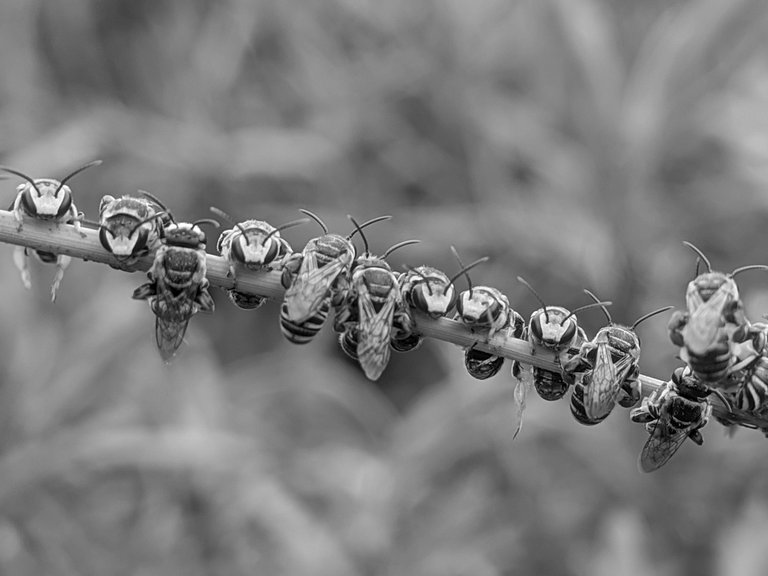 ---
It is said that old people in my area say, this bee can attack humans if it bothers him and he only attacks humans who only sweat.
User Tool Information
| Camera | Realme 5 pro |
| --- | --- |
| Equipment | Macro Lens |
| Objects | sweat bee |
| Edit | Lightroom |
| Location | Indonesia-Aceh |
| Photographer | @flamego |
All right, this is all in this post, I hope this is useful and thank you.
---
---