MONOMAD || SPIDER (Cyclosa)

This is my post entry this time for the challenge on #monomad curated by @monochromes.
---
Hey friends, wherever you are, how are you and I hope you are all healthy, so tonight I want to show you some pictures of spiders or their scientific name, namely cyclosa.
Cyclosa is a type of spider that makes its web with a small shape but has a certain decoration. Meanwhile, this spider can make its web anywhere and anytime according to its desire to prey on its prey. This spider has a relatively small size compared to other types of spiders and also has a certain ability to find prey.
We can find this spider in the bushes, of course in the fields, in the rice fields, but this spider prefers to make its web on fences or in abandoned houses. This spider is included in the predator category because this spider attacks the same sex.
This spider has many differences with other spiders from shape to characteristics. As we can see, this spider has a long body shape and also preys on the same sex. What's unique about the spider's behavior is that when we want to approach it, it seems as if he knows what we want to do then he immediately takes out his flagship move, which is pretending to be dead by covering his head using all the legs on his body.
Here are some pictures of the spider and hope you can recognize it.
---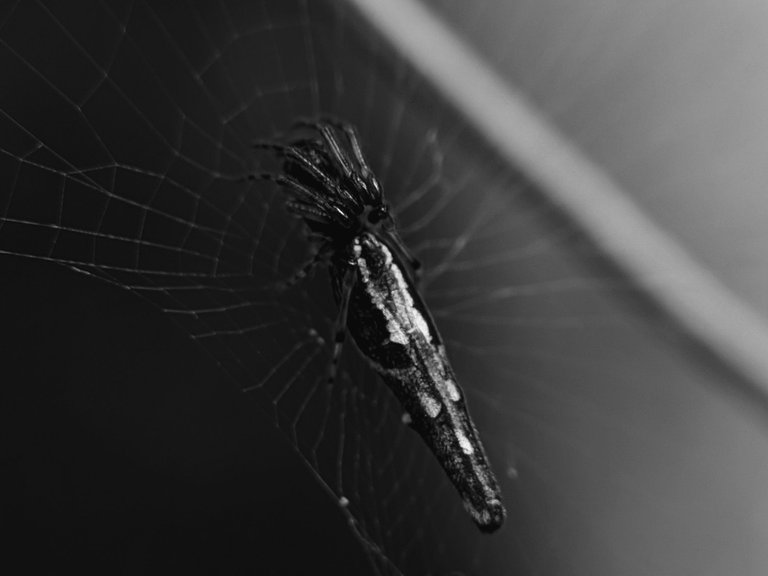 ---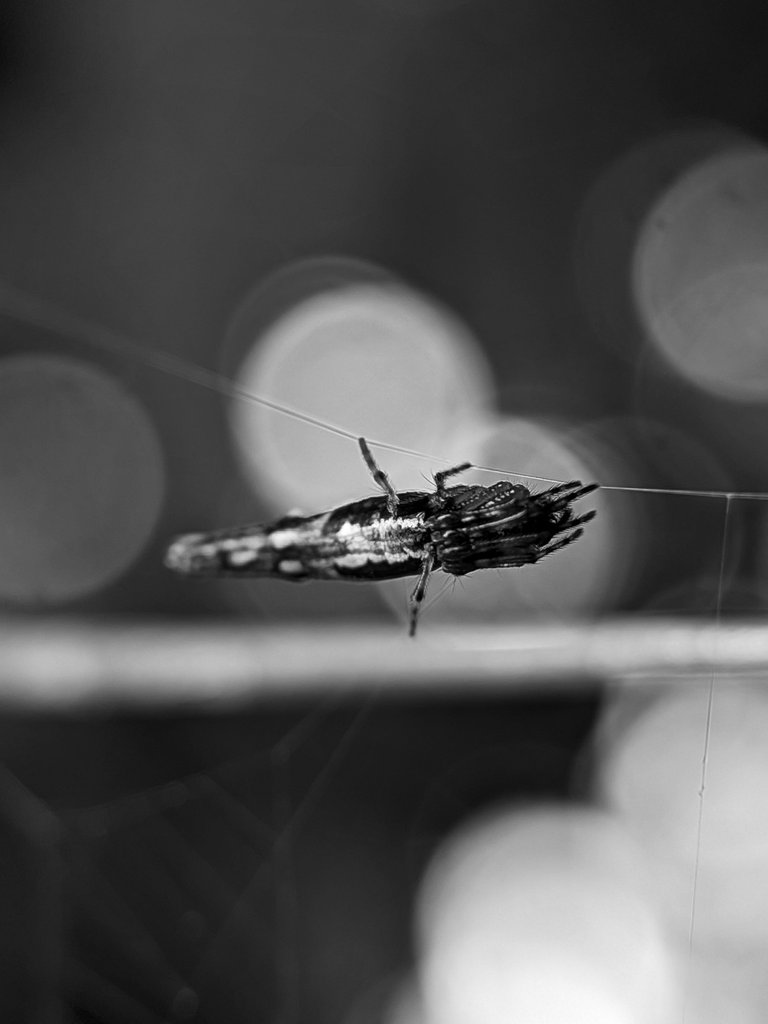 ---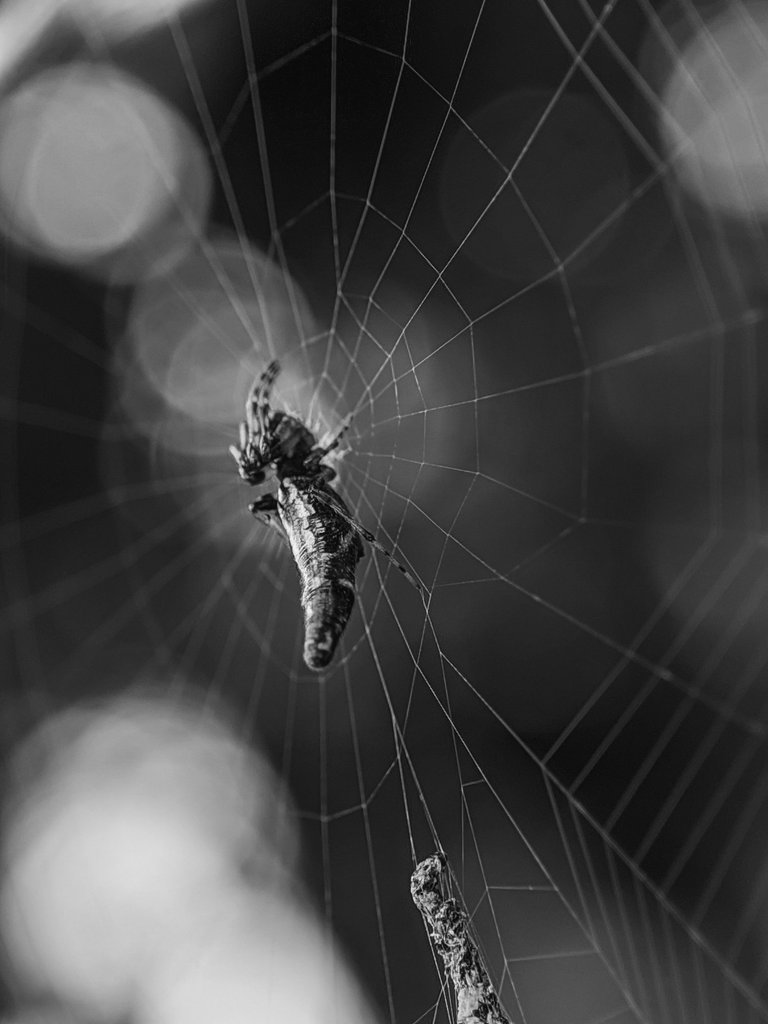 ---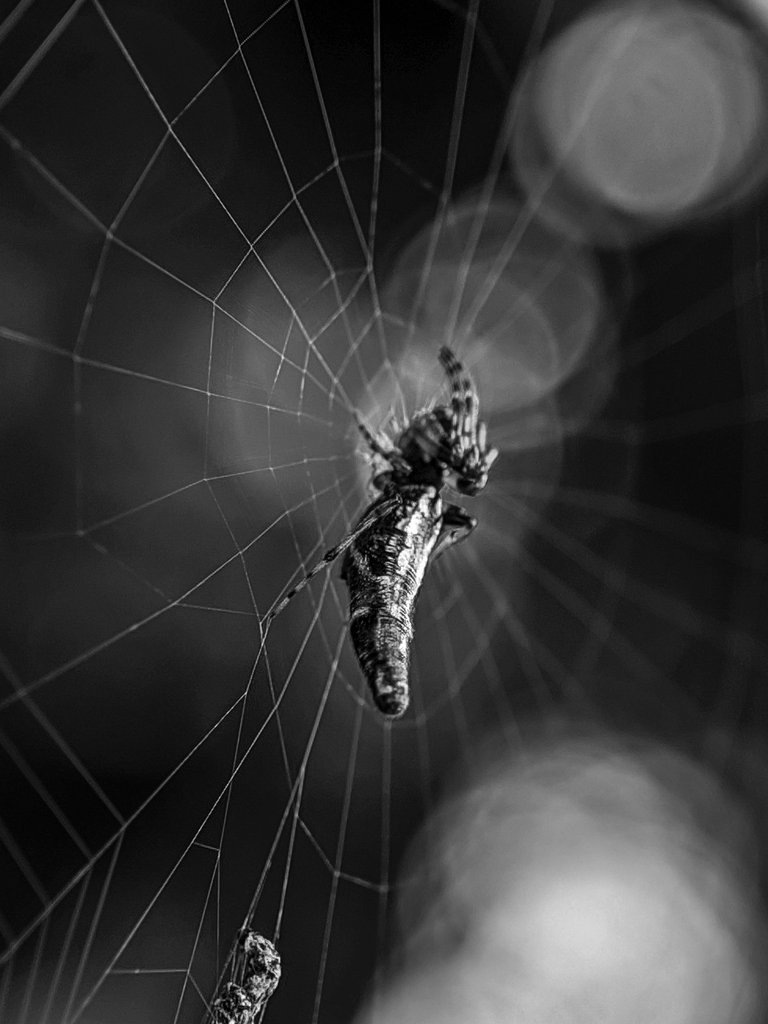 ---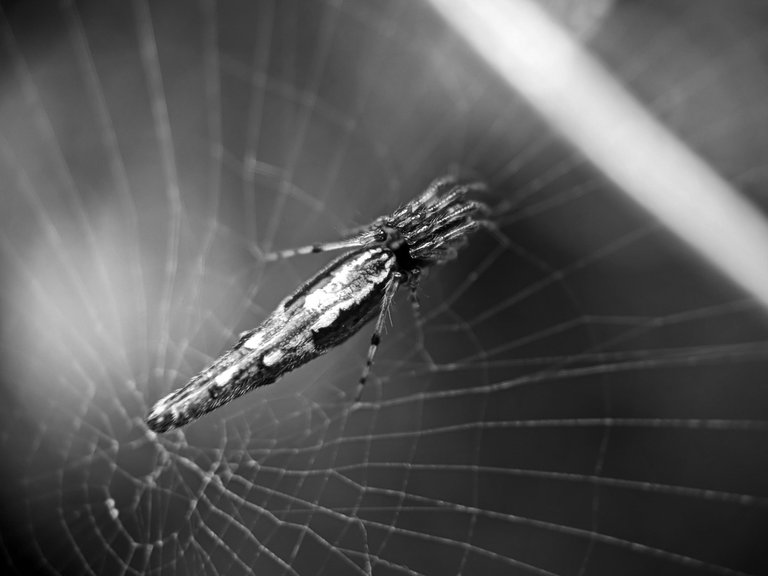 ---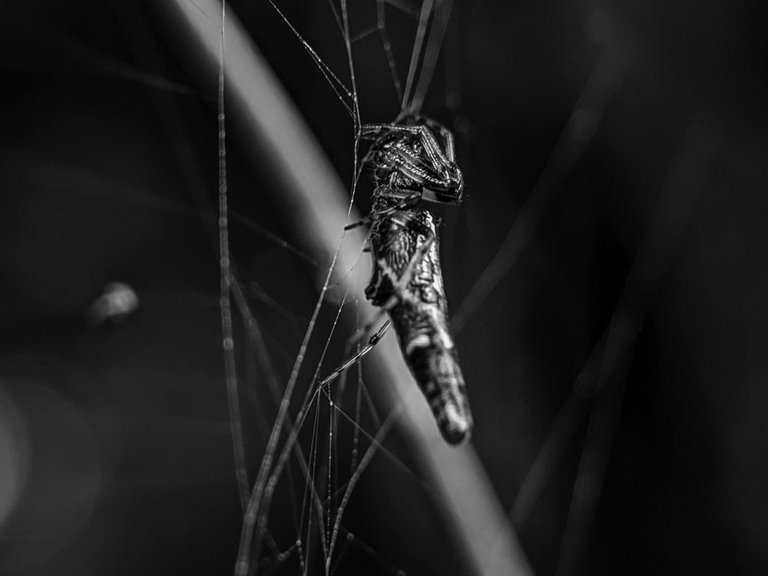 ---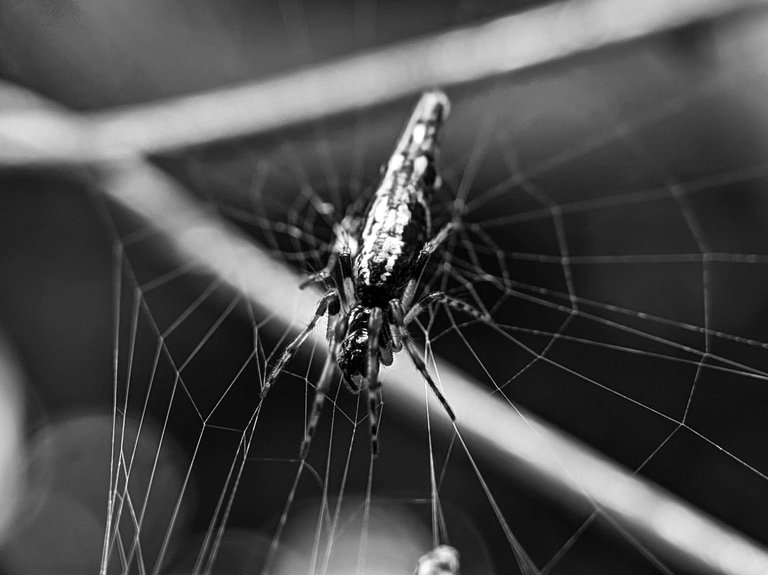 ---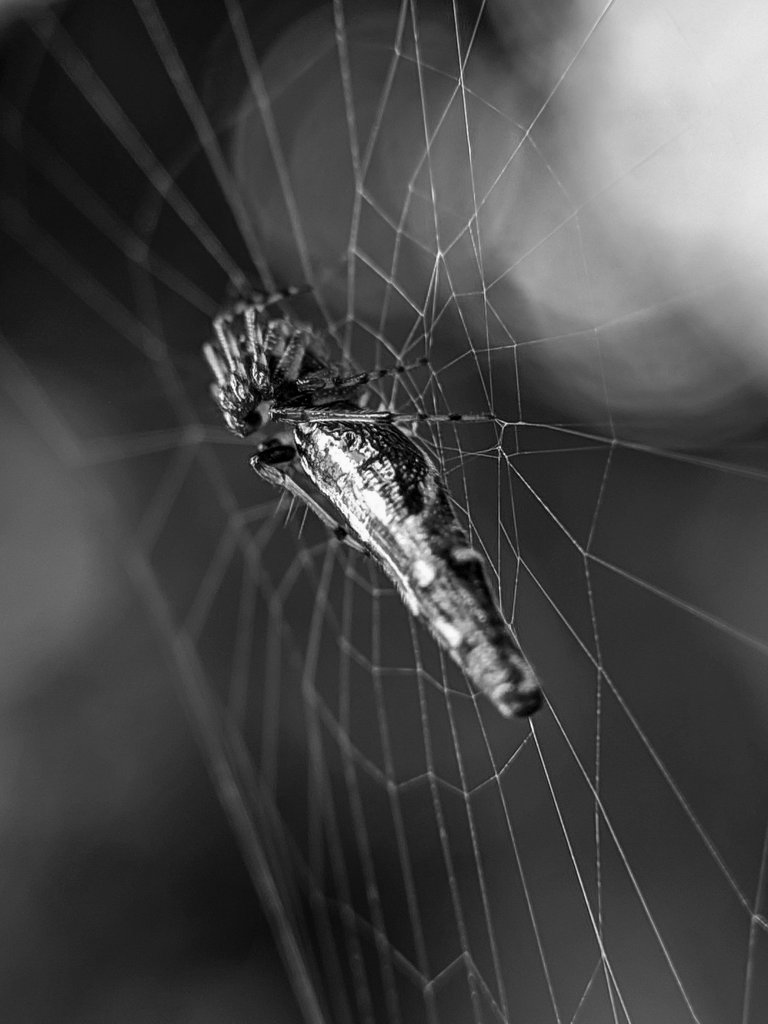 ---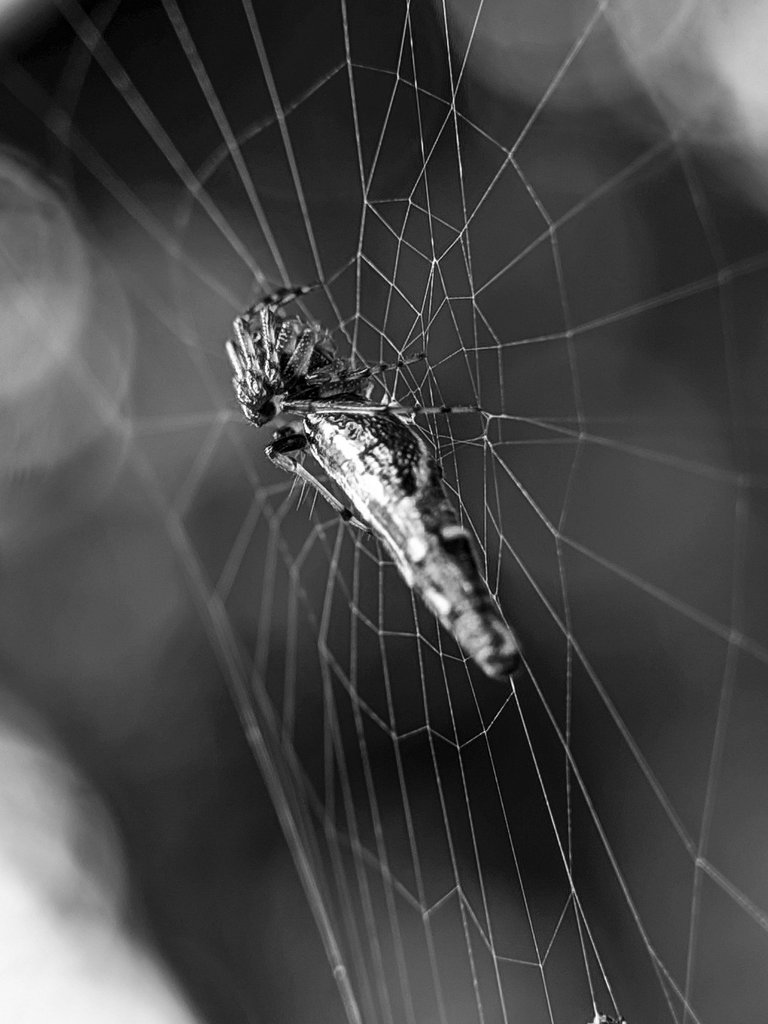 ---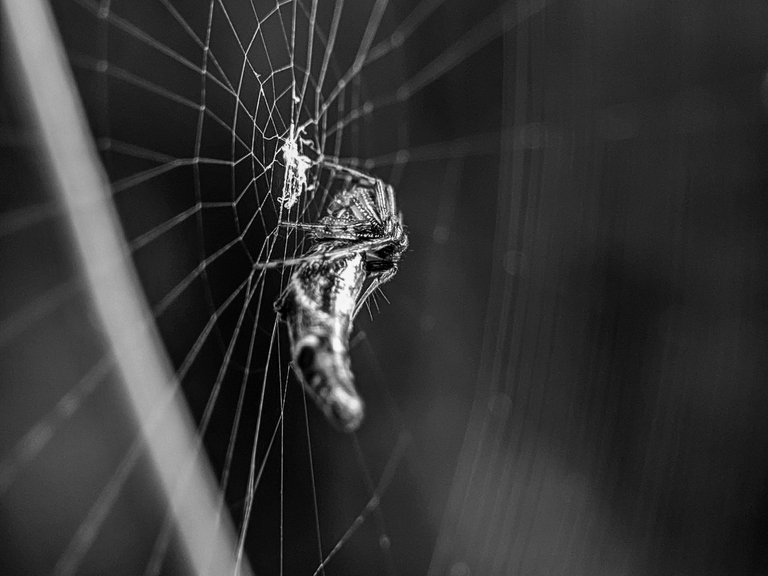 ---
---
The characteristics of these spiders are:
has a body size of about half an inch long
has a yellowish color
has 8 legs of which four are on the left and four on the right
All right, friends, this is all I can say in this post, hopefully it will be useful for all of you and thank you and see you next time.
---
User Tool Information
| Camera | Realme 5 pro |
| --- | --- |
| Equipment | Macro Lens |
| Objects | Cyclosa |
| Edit | Lightroom |
| Location | Indonesia-Aceh |
| Photographer | @flamego |
---
---