MONOMAD || SMALL SPIDER WITH LONG LEGS

This is my post entry this time for the challenge on #monomad curated by @monochromes.
---
Hi friends, wherever you are, how are you and I hope you are all healthy, so this afternoon I want to show you some pictures of spider that I found a few days ago.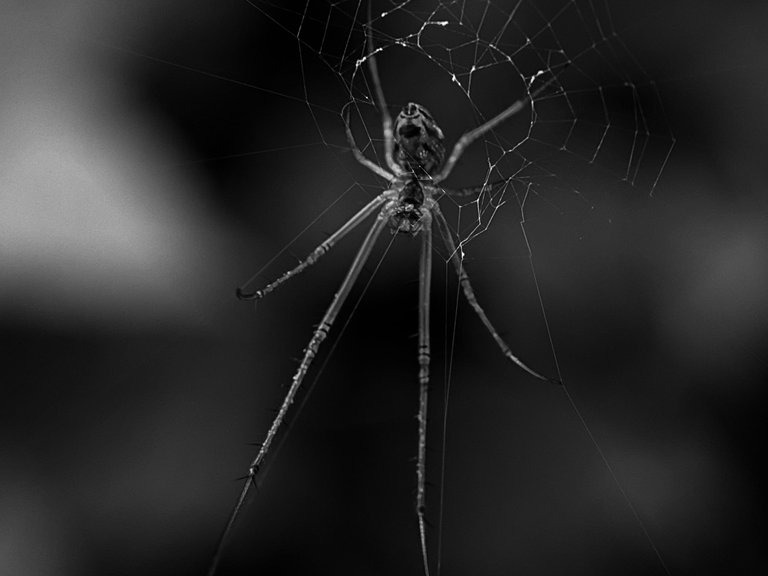 We can find these spiders in rice fields because these spiders often make their webs in the crevices of the grass. The spider has a very small body shape with very long legs and even exceeds the length of its body, this spider often preys on mosquitoes as food and other small insects.
This spider has eight legs including four on the left and four on the right and the shape of its stomach is also larger than its head. In the middle of the joints of the legs this spider has what looks like thorns or feathers.
This spider has a unique way of protecting itself from its enemies, namely by pretending to be dead under dry leaves by stretching its front legs forward and rear legs straightening it backwards. Here are some pictures of the spider and I hope you enjoy it.
---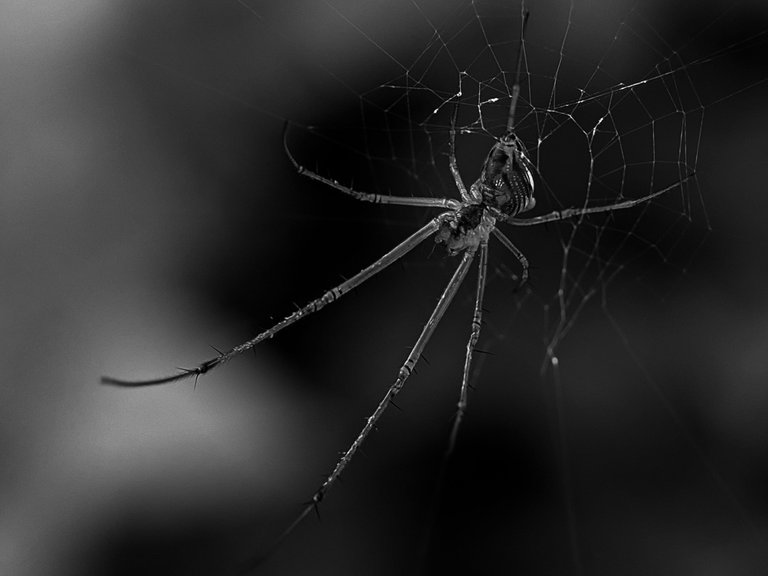 ---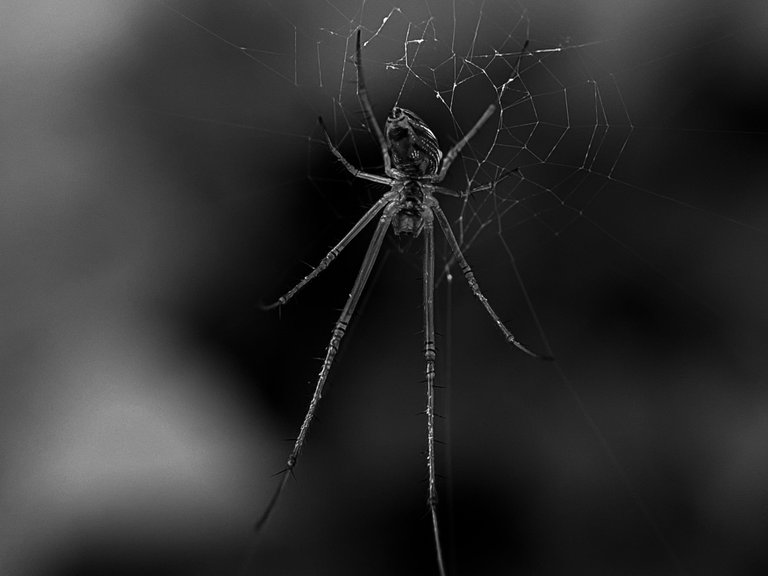 ---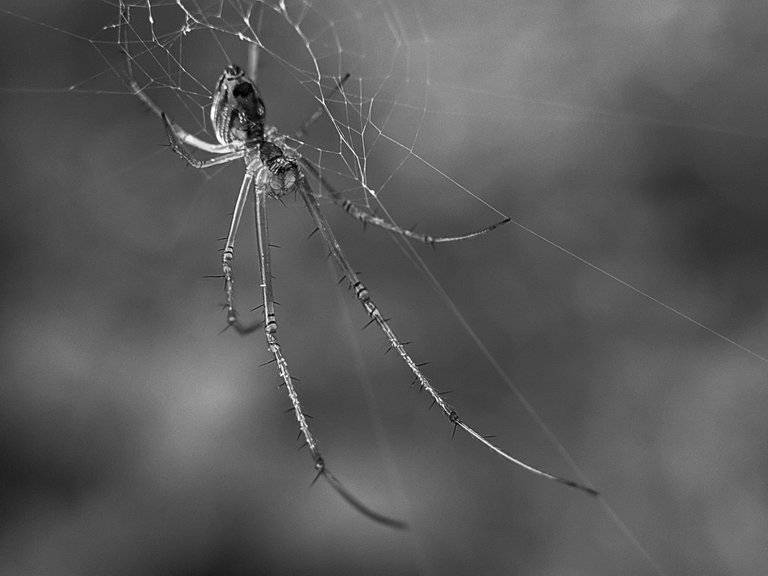 ---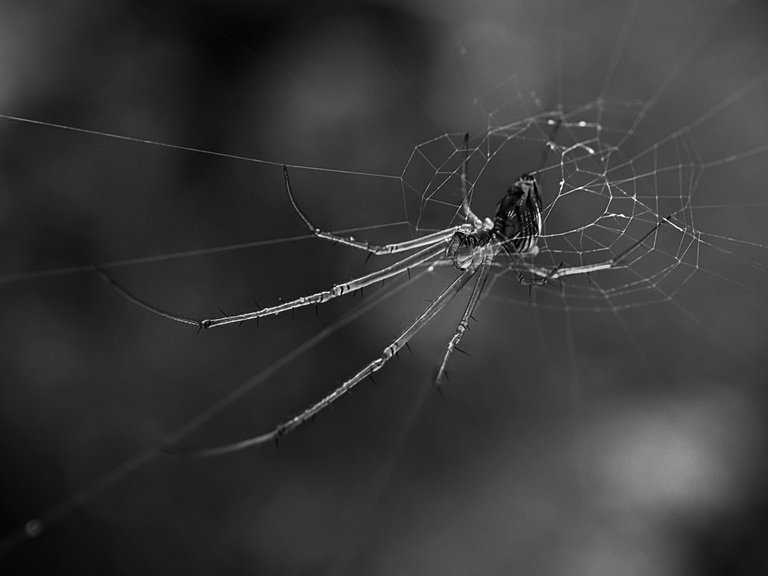 ---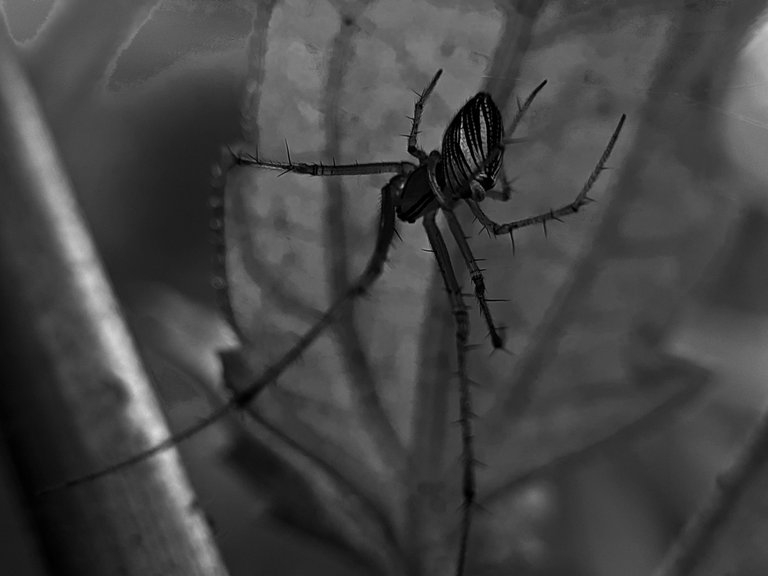 ---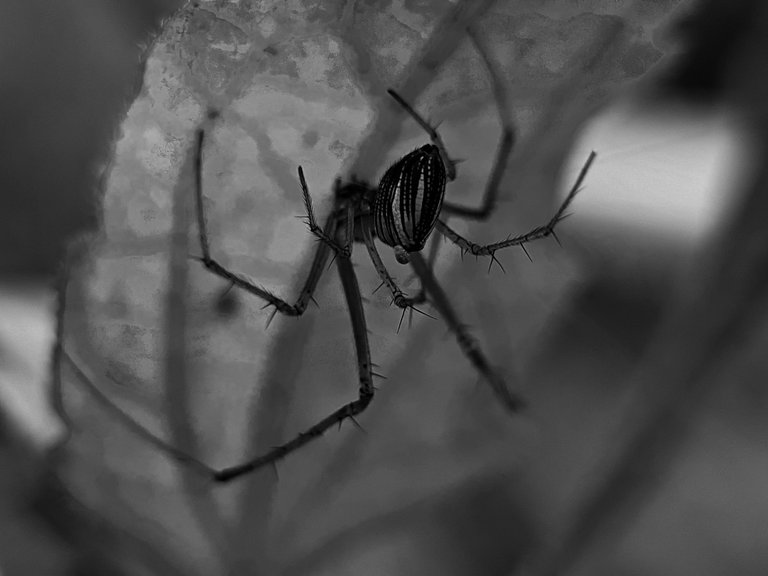 ---
The spider has a yellowish body color and this spider is not afraid of human movements that even threaten it. This spider also produces a very fine web compared to other types of spider webs.
All right, friends, this is all I can say in this post, hopefully it will be useful for all of you and thank you and see you next time.
---
User Tool Information
| Camera | Realme 5 pro |
| --- | --- |
| Equipment | Macro Lens |
| Objects | spider |
| Edit | Lightroom |
| Location | Indonesia-Aceh |
| Photographer | @flamego |
---
---