MONOMAD || PHOTOGRAPHY OF SMALL INSECTS (Anasa tristis)

This is my post entry this time for the challenge on #monomad curated by @monochromes.
---
Good night and greetings to all of you, so tonight I want to share a picture called Anasa tristis.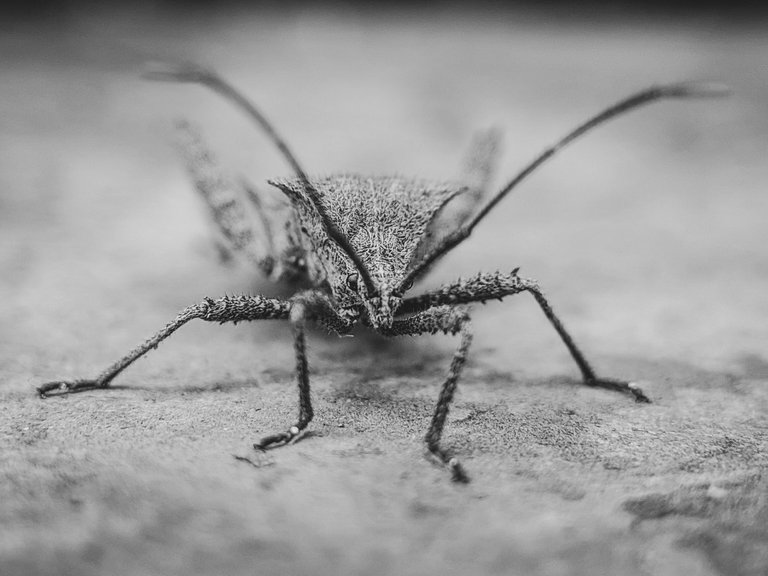 In my area these insects are very easy to find especially in plantations because these insects grow and grow on the leaves, especially pumpkin, chili, cabbage, cucumber and other plants. This insect eats all kinds of plant leaves that it lands on, therefore humans consider this insect as the main type of pest for farmers. These insects are usually often found in rice fields or fields. This insect can also emit an unpleasant odor if someone disturbs it this is due to tricking its predators.
Another name for this insect is squash bug but only belongs to certain species. This insect has a small body size or measures about 1 cm long and has a body width of about half an inch. While above the body, this insect has black and white spots while the body color is brownish. At the tip of its head, this insect has two eyes located on the left and right and has a pair of antennae that are about half the length of their body. For its legs, this insect has 6 legs, three of which are on the left and three on the right and has wings that are black at the ends, the color of the wings above and below its body is different if the color of the wings above has a black color and the lower wings have an orange color but are not visible only when they fly. the color of the underwings is clearly visible. Here are some pictures of these insects and I hope you enjoy them.
---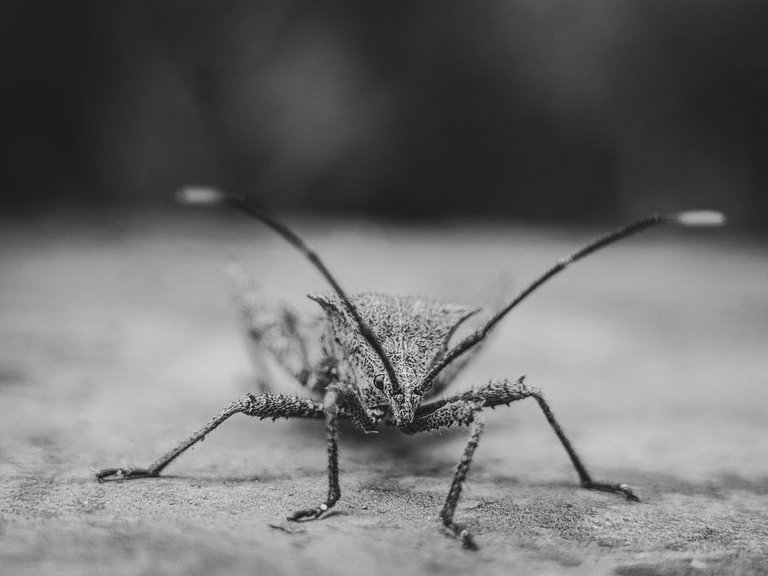 ---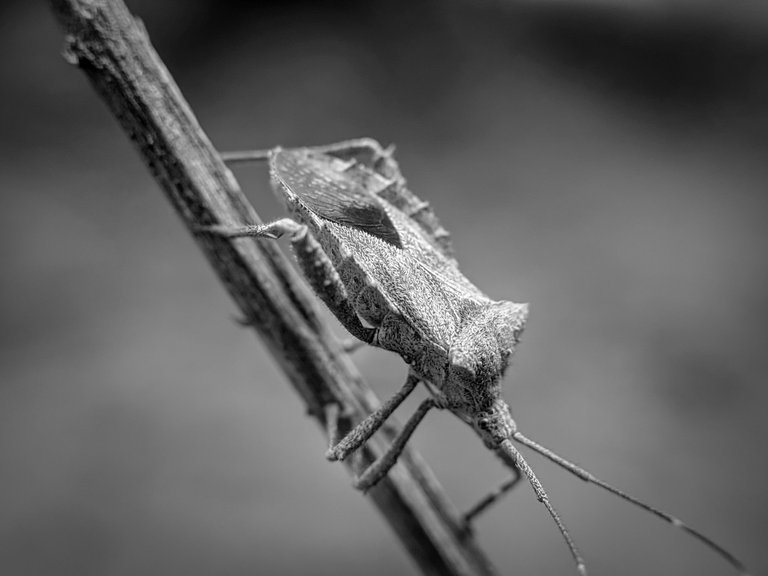 ---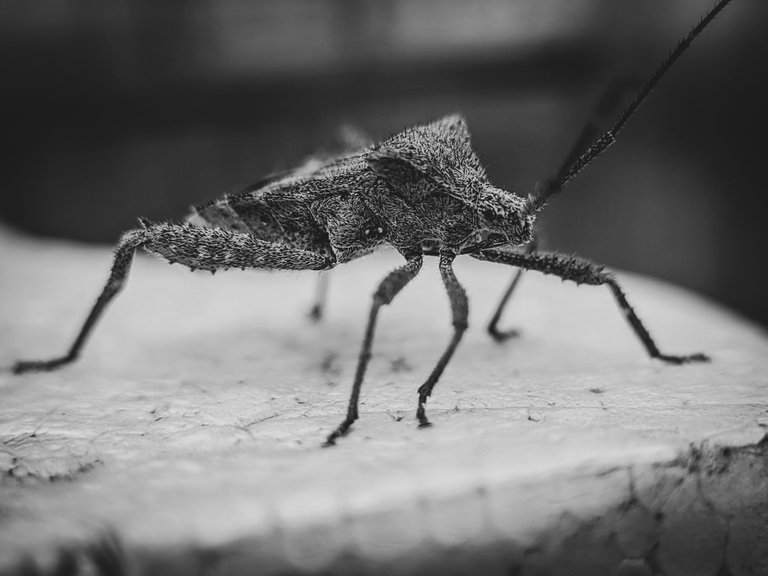 ---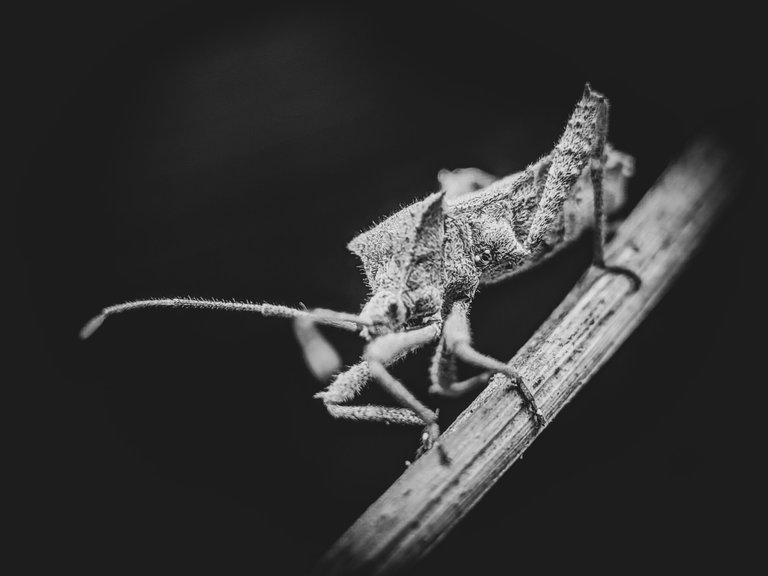 ---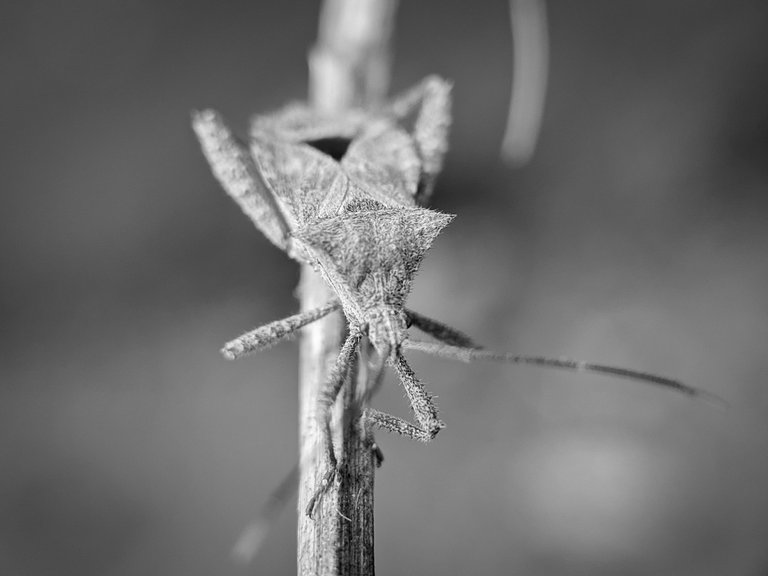 ---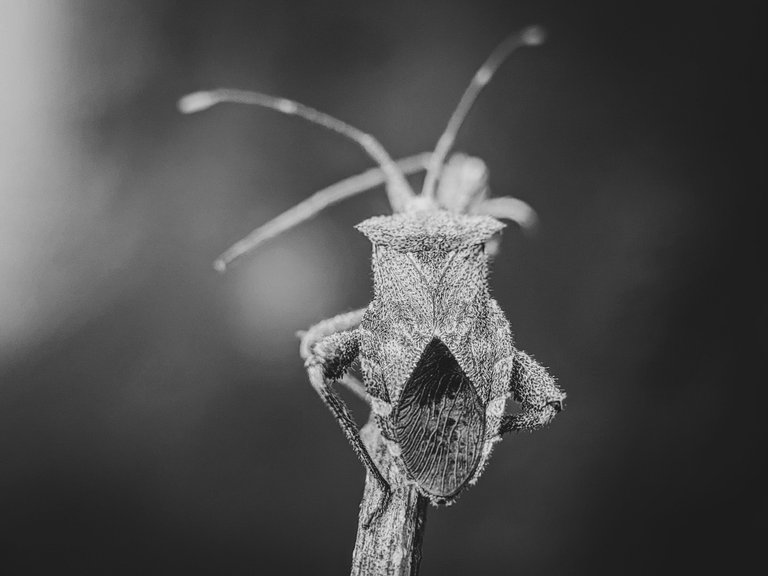 ---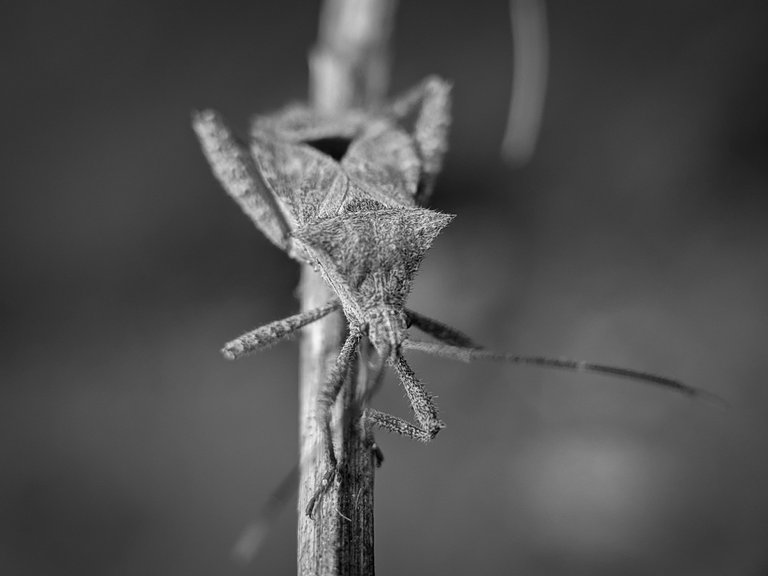 ---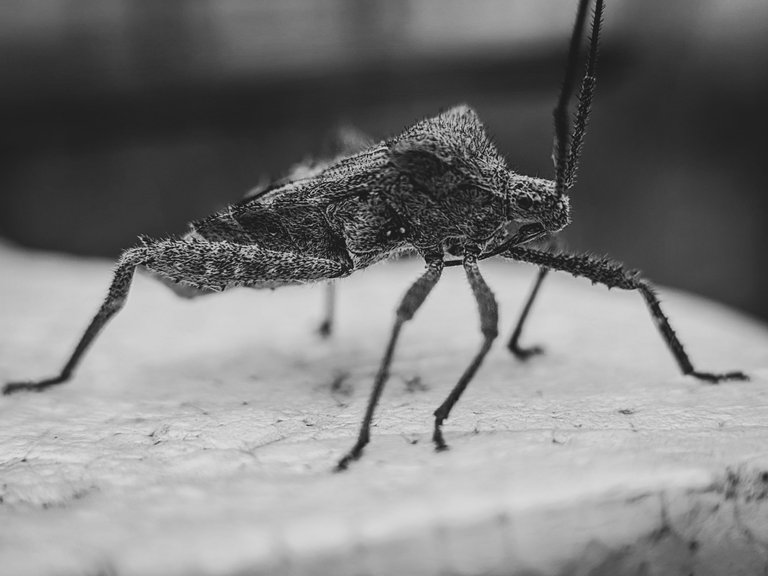 ---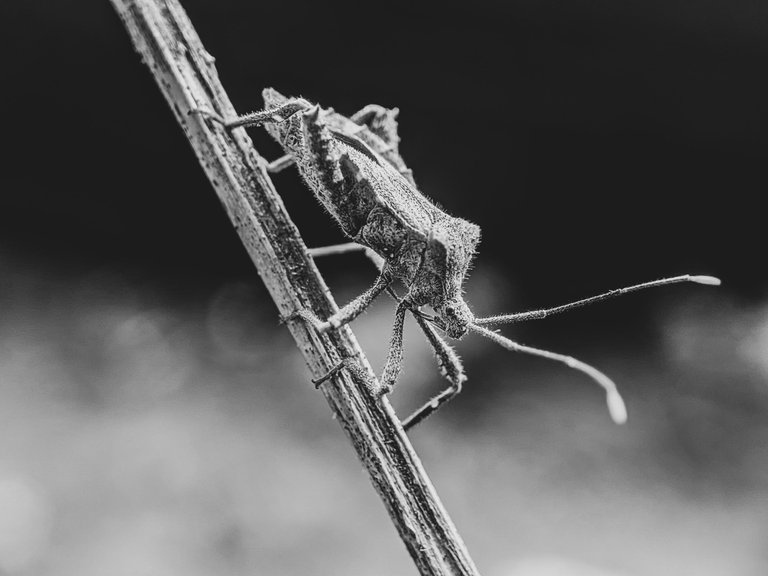 ---
These insects attack plants by sucking the sap and absorbing the beneficial things from the plants they attack until the plants wilt and die. Most of these insects live together with the same sex, as in my picture above, this insect is actually gathering with his colleagues and then I took the other one for me to use as photography material, this insect I first found was gathering on mother's pumpkin plant me and after I managed to take a picture of the object I put it back in the position when I took it.
User Tool Information
| Camera | Realme 5 pro |
| --- | --- |
| Equipment | Macro Lens |
| Objects | Anasa tristis |
| Edit | Lightroom |
| Location | Indonesia-Aceh |
| Photographer | @flamego |
All right, friends, this is all I can say in this post, hopefully it will be useful for all of you and thank you and see you next time.
---
---