MONOMAD || MY CAT PHOTOGRAPHY

This is my post entry this time for the challenge on #monomad curated by @monochromes.
---
Hi everyone, how are you and good morning, so this morning I'm going to share a cute picture of my cat, follow me, buddy.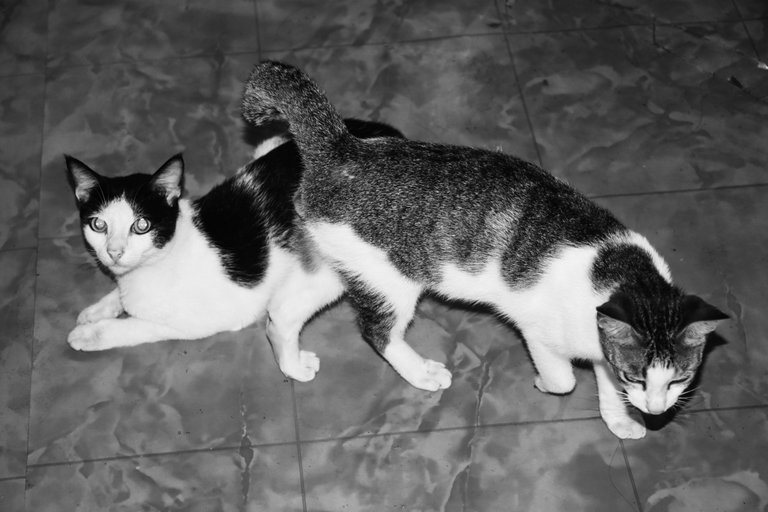 ---
Who doesn't know cats, cats are the most widely kept pets by humans around the world and cats also reach your first rank for pets. Cats still have many breeds in this world and for this time I only want to share short-haired cats or domestic cats.
In my house, I have three cats, namely two female cats and one male cat, in this picture I only found pictures of female cats and for males I will share in the next post. These two types of cats have different colors, some of which are black and white and the other one is gray and white. These two types of my cat are about 3 years old, maybe yes. I took care of this cat from small to adult, I also fed him fish and here are some pictures of my cat.
---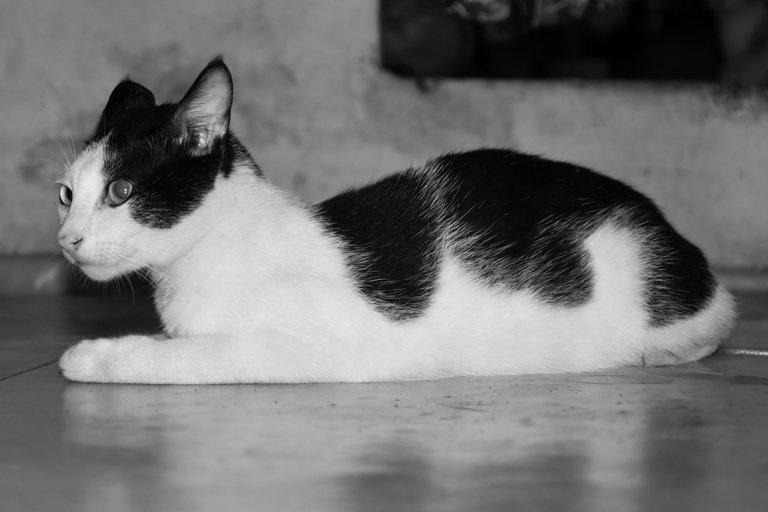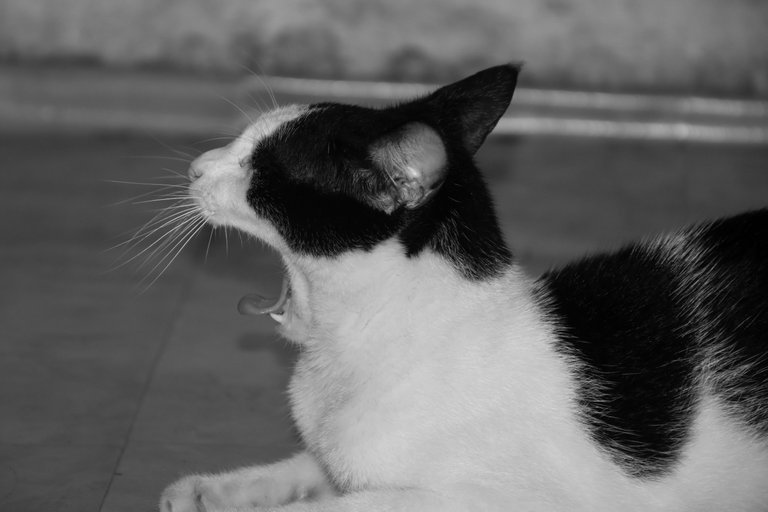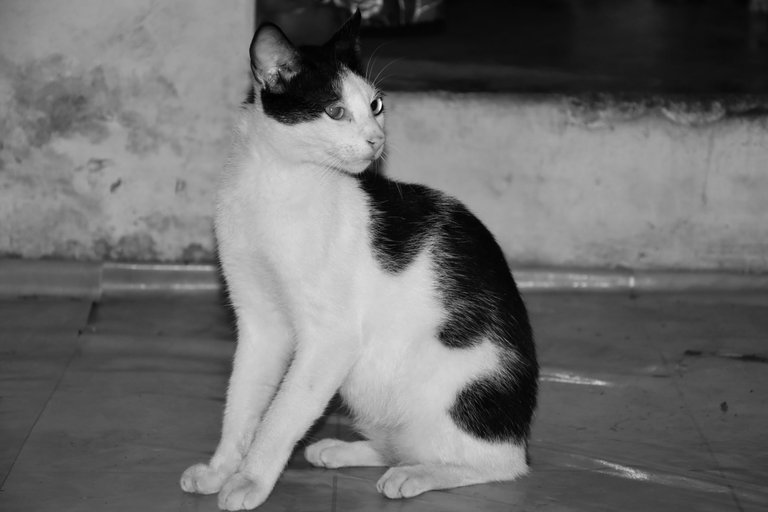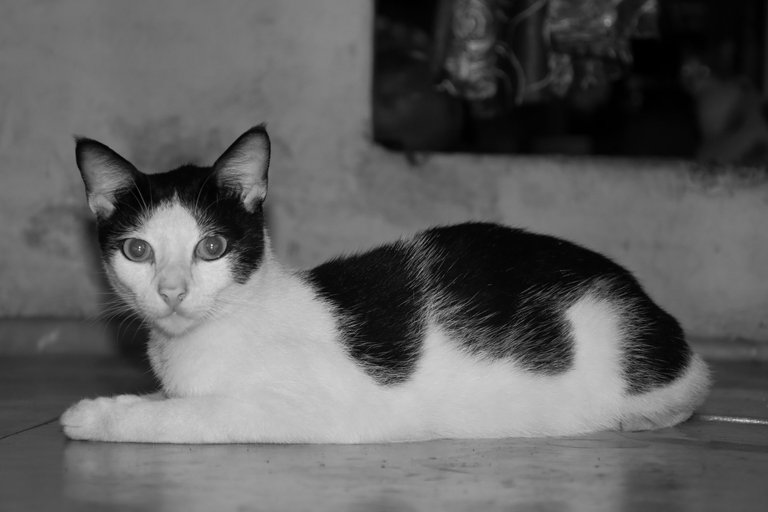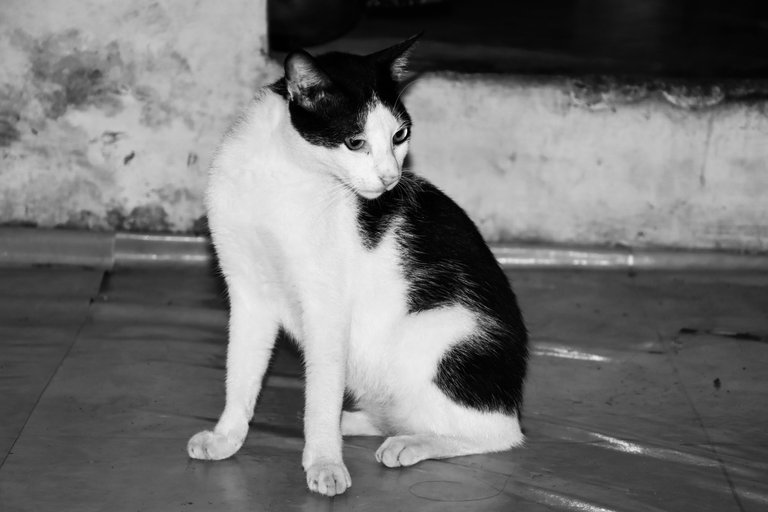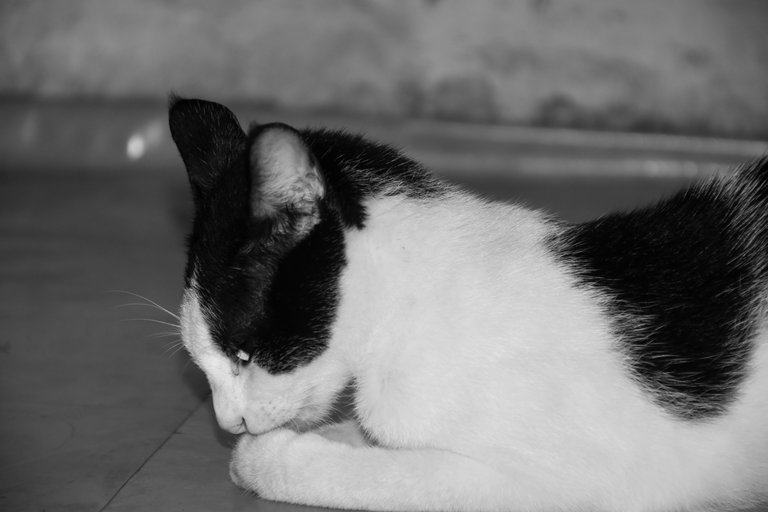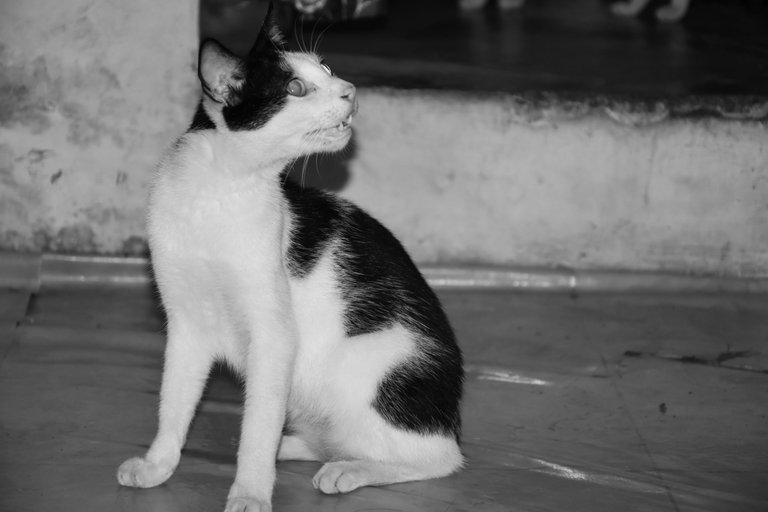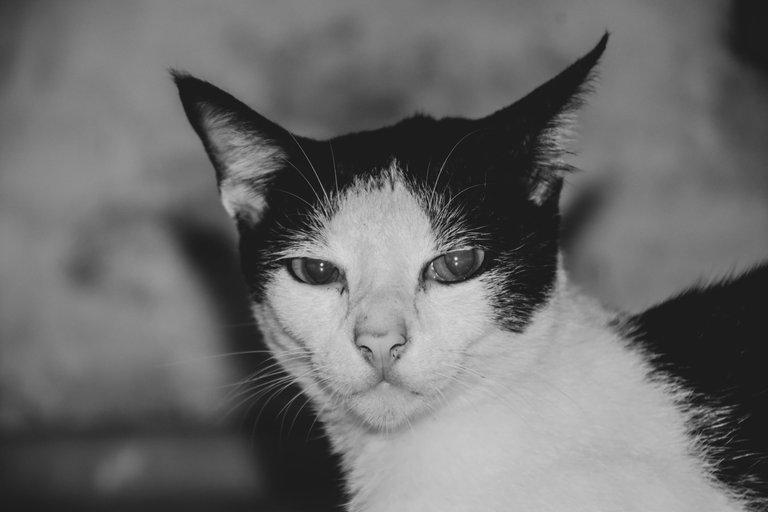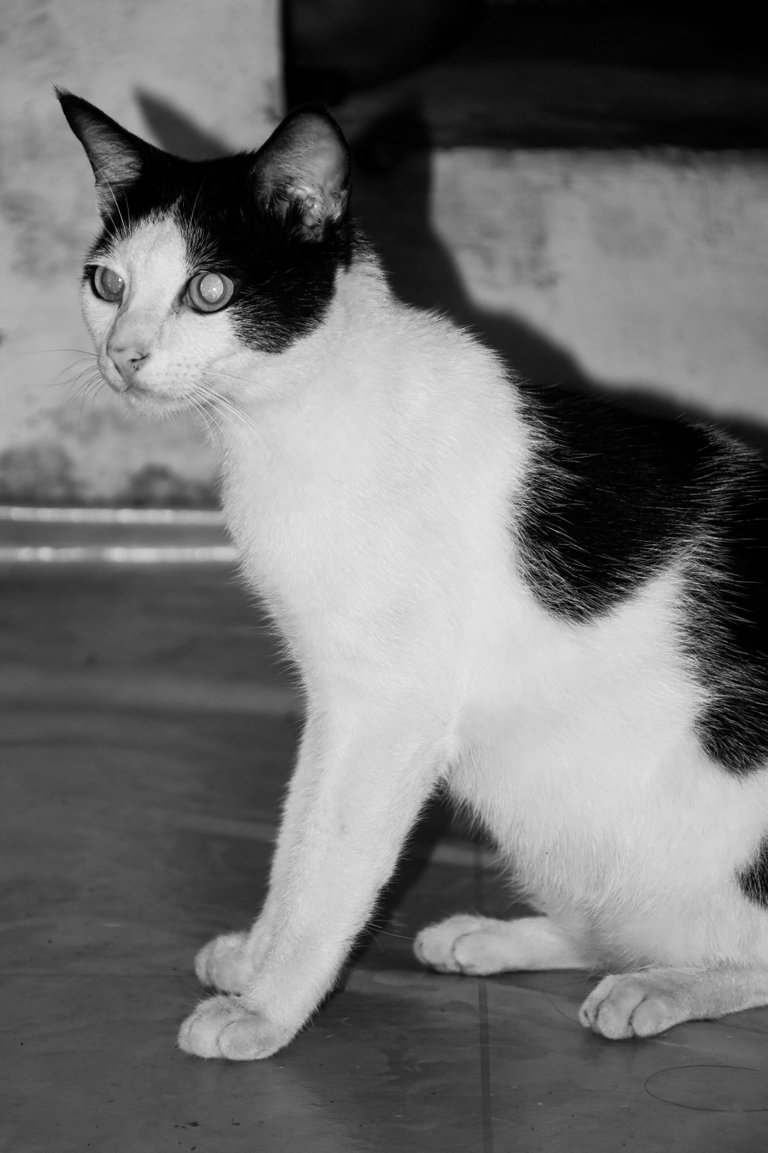 This cat has black and white colors and the name of my cat is tom.
---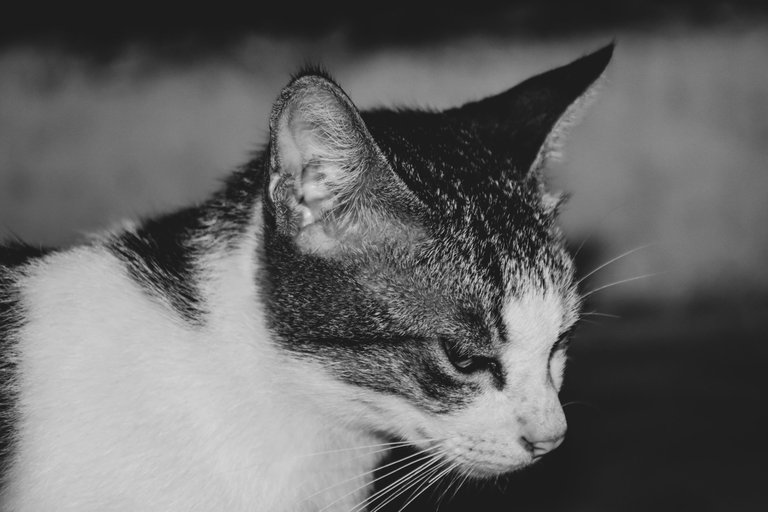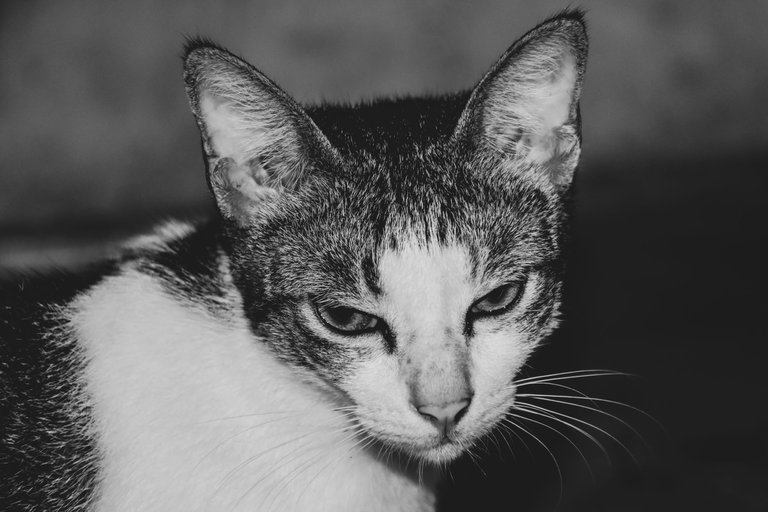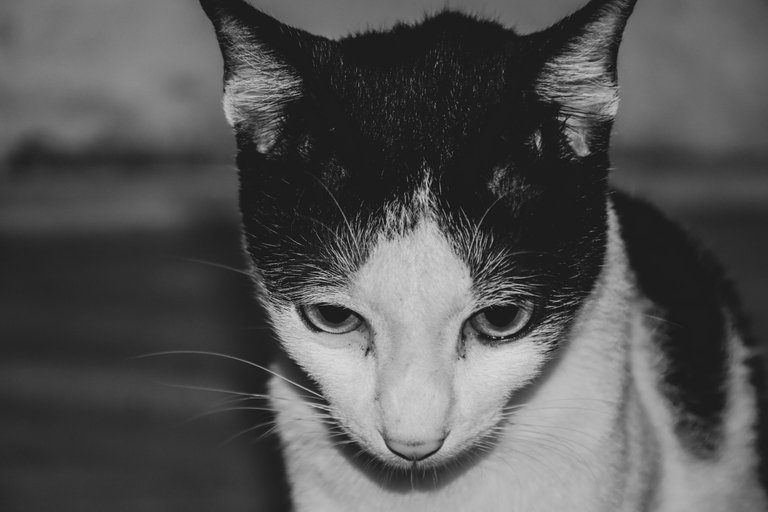 The second one has gray and white colors and my cat's name is anti.
---
User Tool Information
| Camera | NIKON D7200 |
| --- | --- |
| Equipment | - |
| Objects | my cat |
| Edit | Lightroom |
| Location | Indonesia-Aceh |
| Photographer | @flamego |
All right, this is all in this post, I hope this is useful and thank you.
---
---