MONOMAD || MOSQUITO THE FUCK CARRIER

This is my post entry this time for the challenge on #monomad curated by monochromes.
---
Hey friends, wherever you are, how are you and I hope you are all healthy, so this afternoon I want to show you some pictures, namely mosquitoes that I found a few days ago.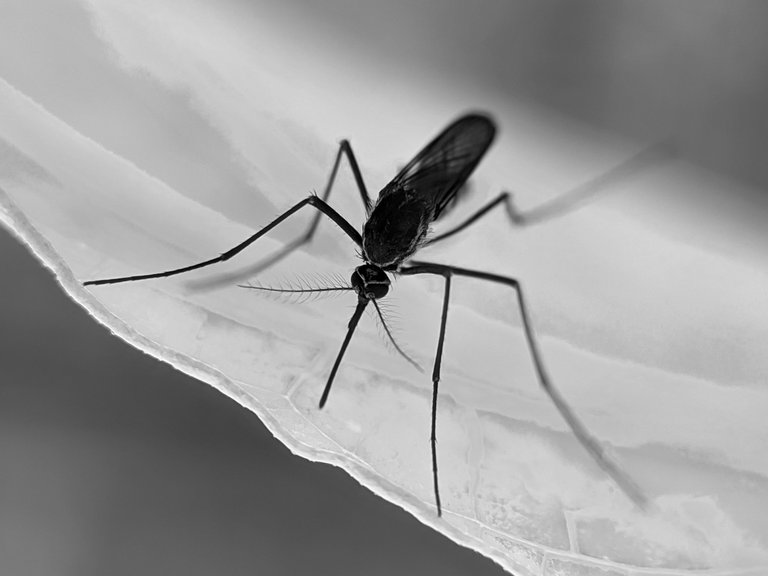 Who is not familiar with this small animal, yes of course these are mosquitoes, mosquitoes are also classified as insects, so here we will mention insects. Mosquitoes are known as disease-carrying insects, not only humans are attacked by them but animals such as chickens, cats and goats can become prey. Mosquitoes have a small body size and have transparent wings. Mosquitoes attack their prey not by biting, hitting and kicking but mosquitoes attack their prey by piercing their prey's body with a very fine needle and then sucking it, therefore the victim will experience itching on his skin.
Mosquitoes reproduce by laying eggs in moist places and then after undergoing several phases then the mosquito eggs are transferred into the water so that it is called the larval stage, after the larvae period is over, they begin to grow up so that the perfect mosquito form occurs.
Mosquitoes have a short lifespan when compared to humans, the average mosquito has a long lifespan of about 20 to 30 days and there are some mosquitoes that have a very short lifespan compared to other mosquitoes, which is around 10 to 15 days.
Some mosquito attacks can cause malaria, fever, itching and much more that can make the human body temperature so irregular that a disease occurs. Here are some pictures of these mosquitoes and I hope you enjoy them.
---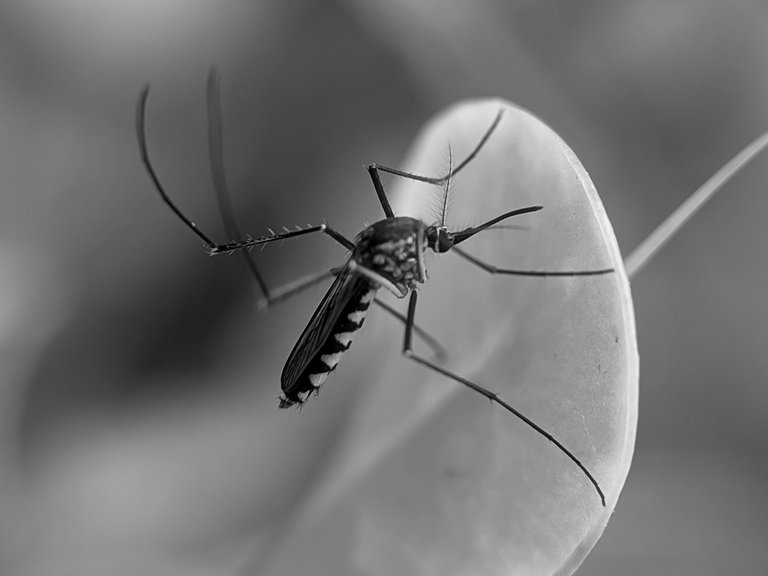 ---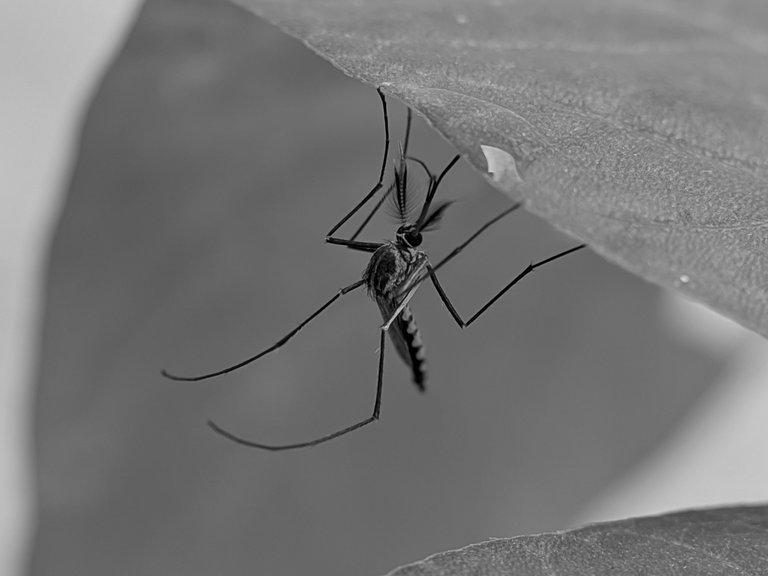 ---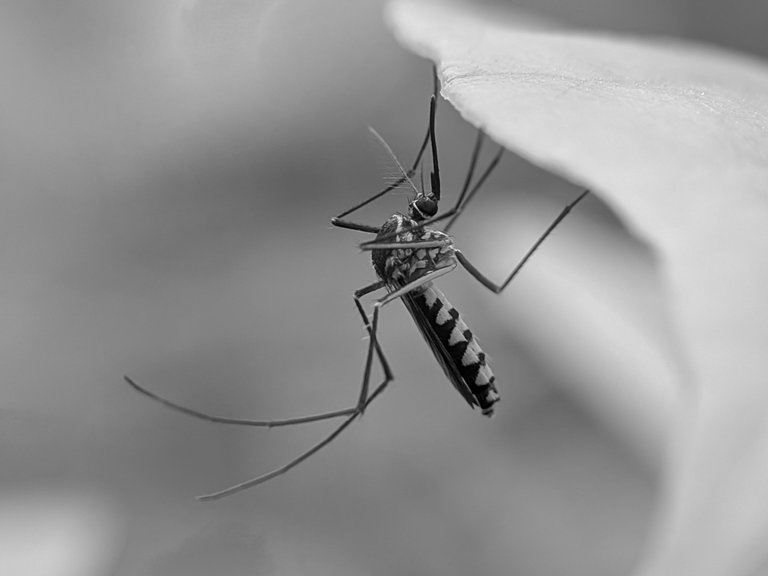 ---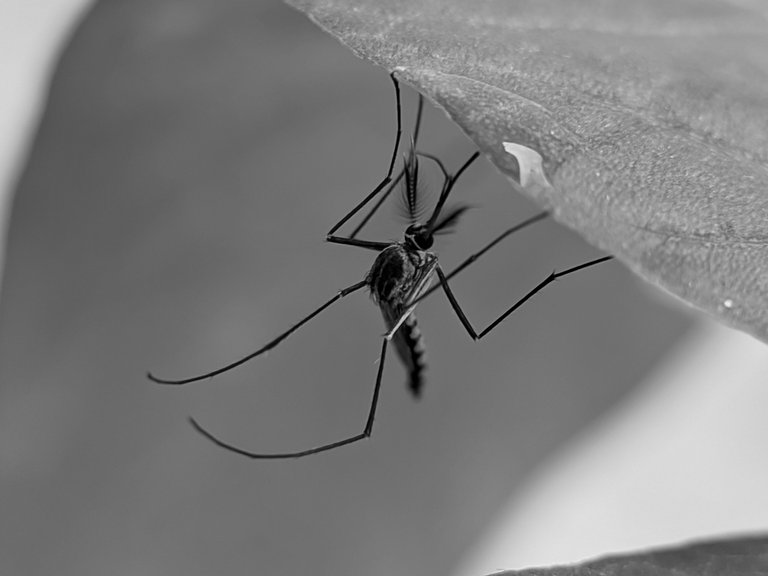 ---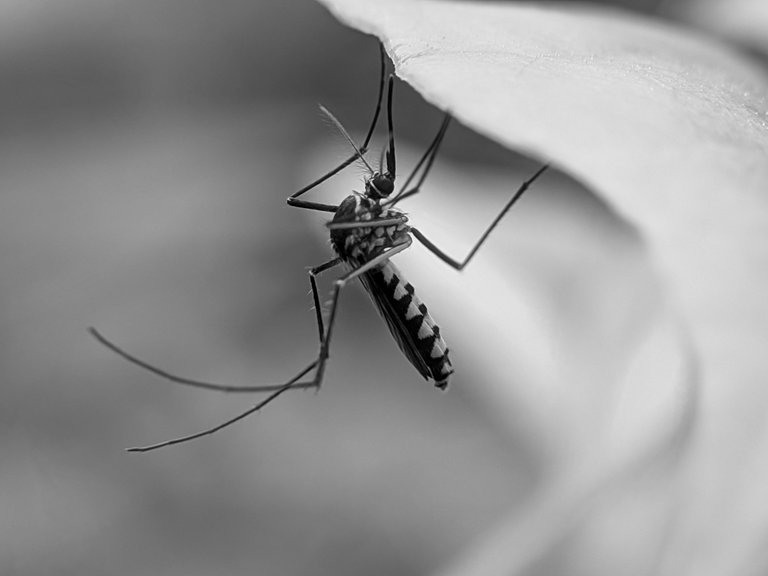 ---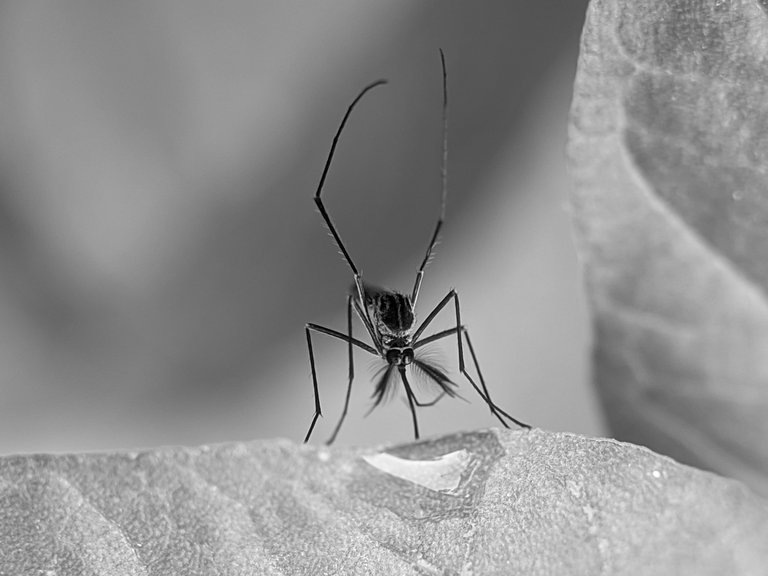 ---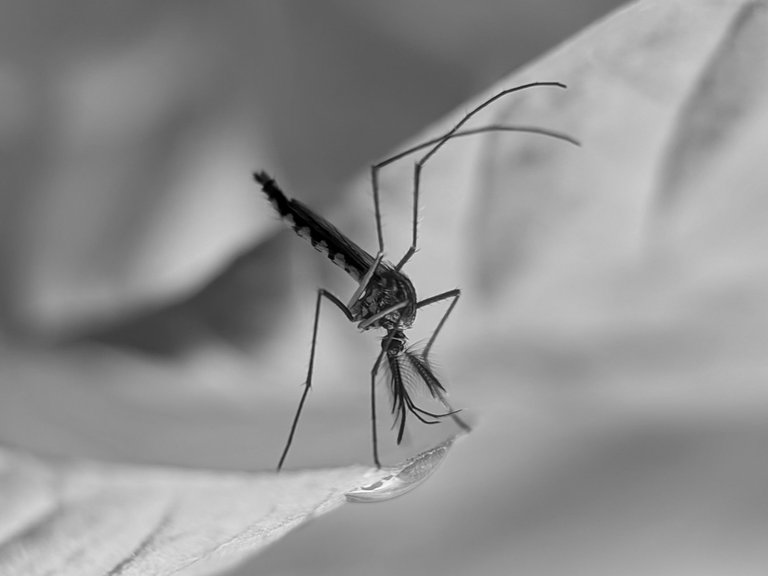 ---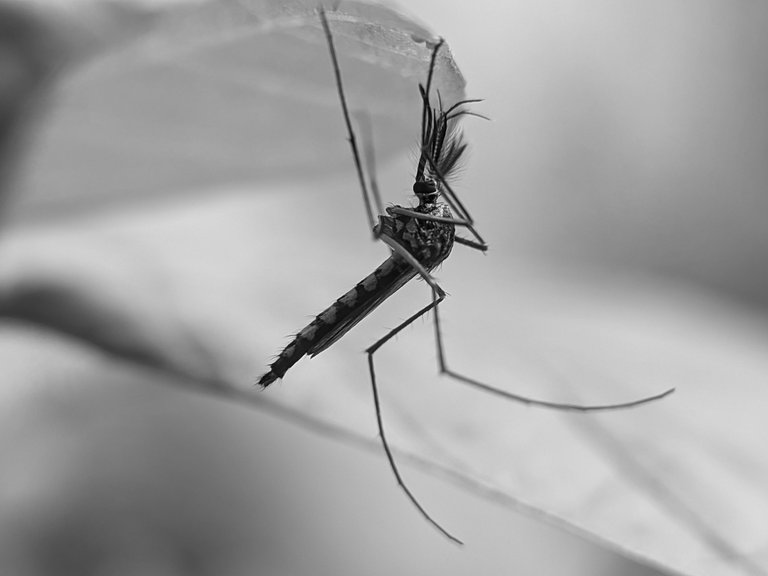 ---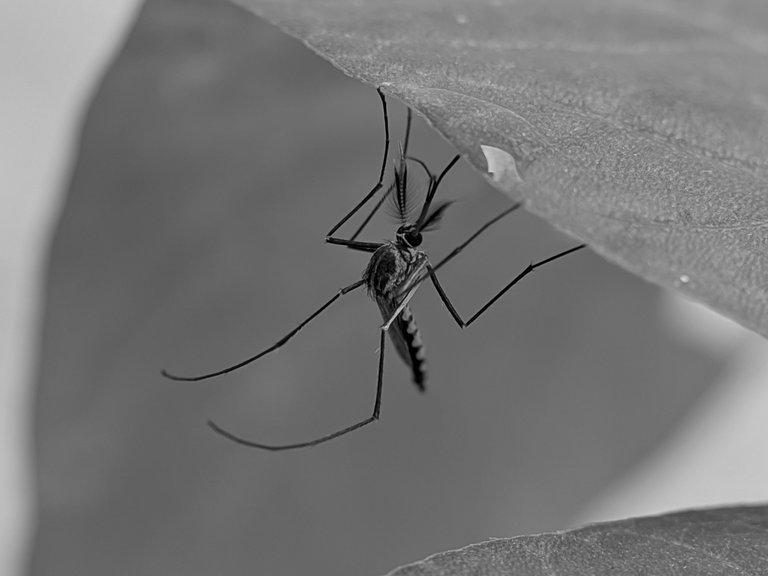 ---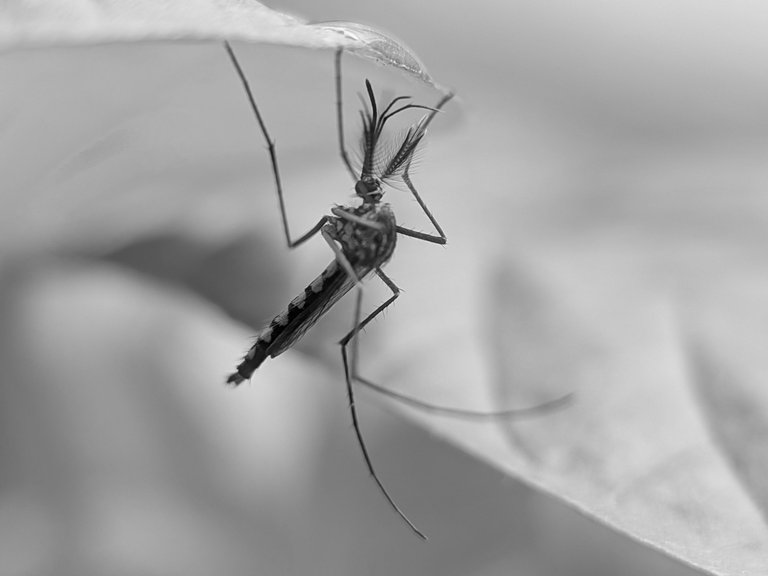 ---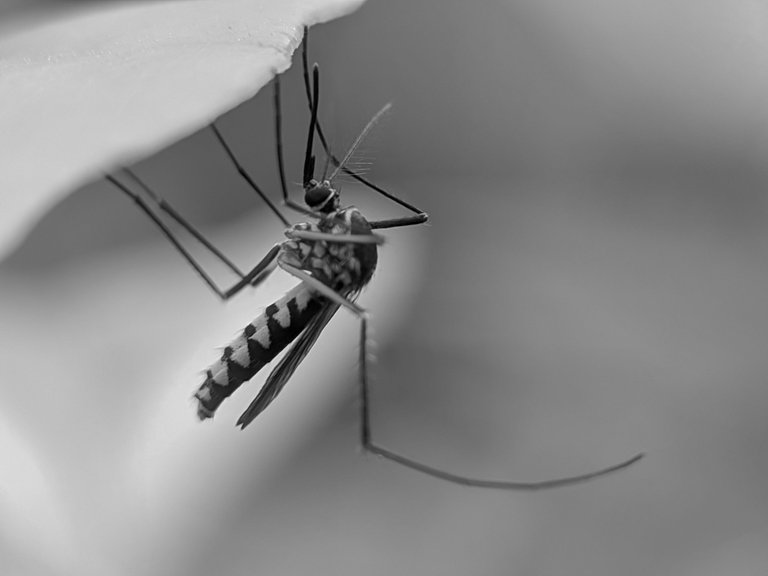 ---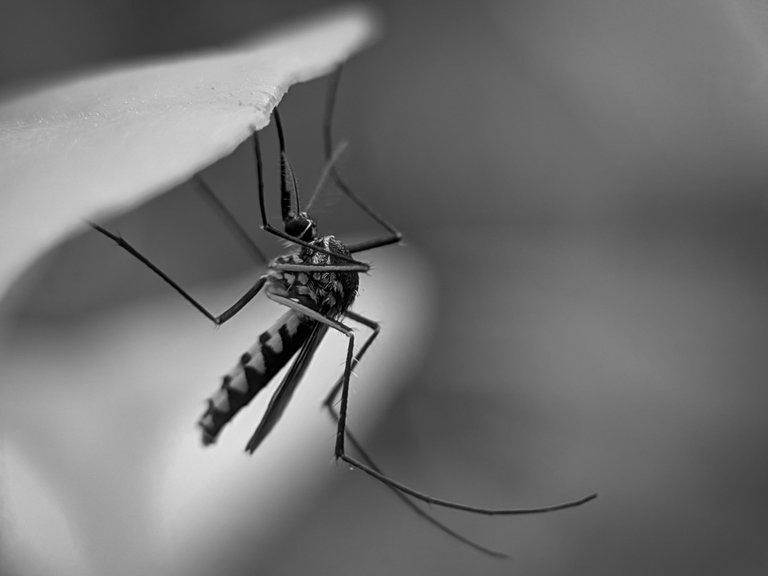 ---
Mosquitoes still have many other species and even many mosquitoes do not carry disease. Some mosquitoes also only suck human blood to survive and not carry disease.
The following are the characteristics of the above mosquitoes:
has a body shape measuring about 11 mm
has a pair of transparent wings
has a black and white body color
has 6 legs, three on the left and three on the right
has a suction device at the end of its mouth which is usually used to suck the blood of its prey
and has a pair of hairy antennae at the end of its head.
All right, friends, this is all I can say in this post, hopefully it will be useful for all of you and thank you and see you next time.
User Tool Information
| Camera | Realme 5 pro |
| --- | --- |
| Equipment | Macro Lens |
| Objects | mosquito |
| Edit | Lightroom |
| Location | Indonesia-Aceh |
| Photographer | @flamego |
---
---