MONOMAD || JUMPING SPIDER (Araneus ventricosus)
This is my post entry this time for the challenge on #monomad curated by @monochromes.
---
Hey friends, wherever you are, how are you and I hope you are all healthy, so this afternoon I want to show you some pictures, namely jumping spiders that I found a few days ago.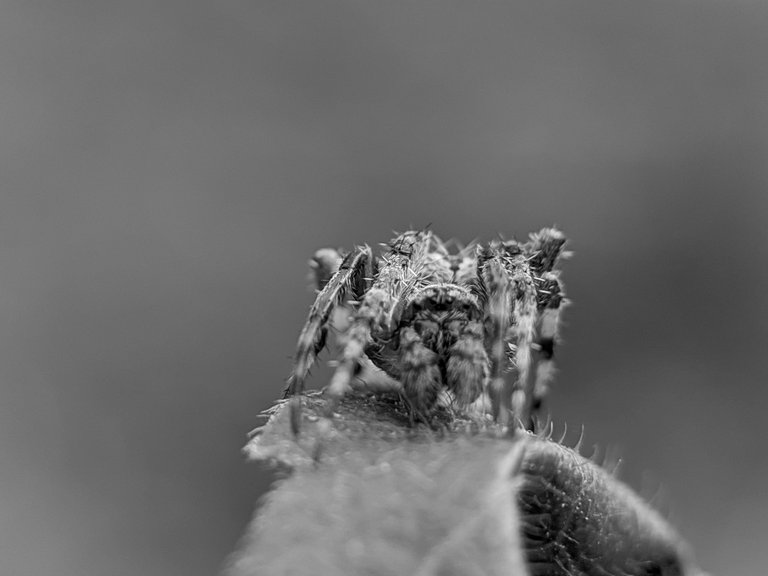 Araneus ventricosus is a spider belonging to the jumping spider type, this spider preys on other insects as food by staying silent on the leaves so that the spider looks dead. These spiders live in rice fields and forests, which are especially thickets. This spider has a very small size or about 40 mm, but behind its small size this spider is also a predator. This spider often makes its network in the grass of rice fields.
This spider has a strong instinct and you can see it also in my picture below, he covers his head if when we disturb him even when he wants to find his prey he also does like that. From its small body shape, this spider still has fine hairs all over its body and here are some pictures of the spider and I hope you enjoy it.
---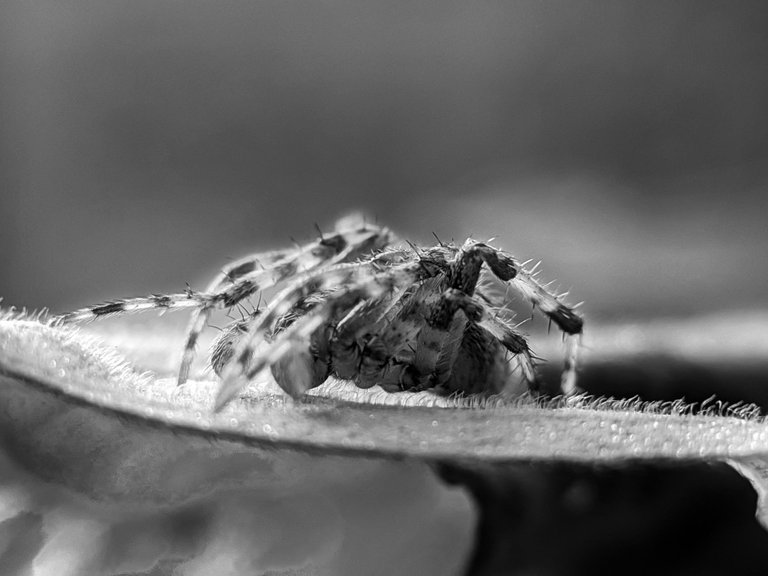 ---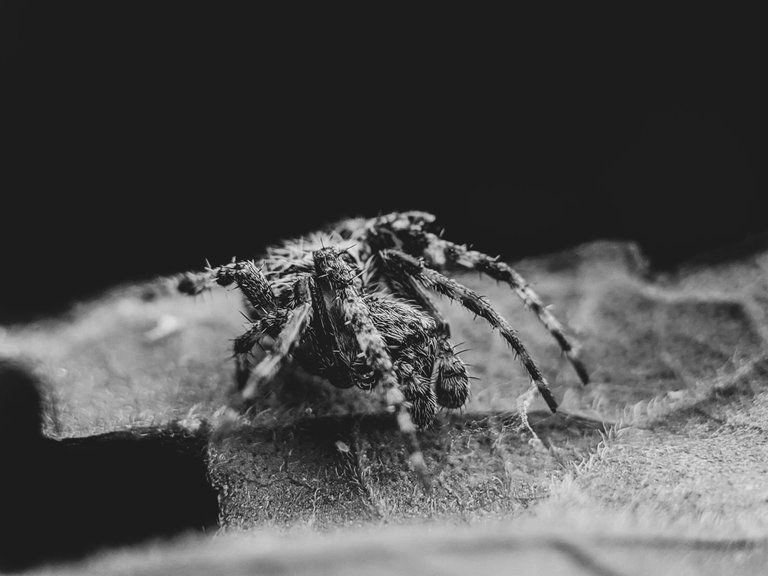 ---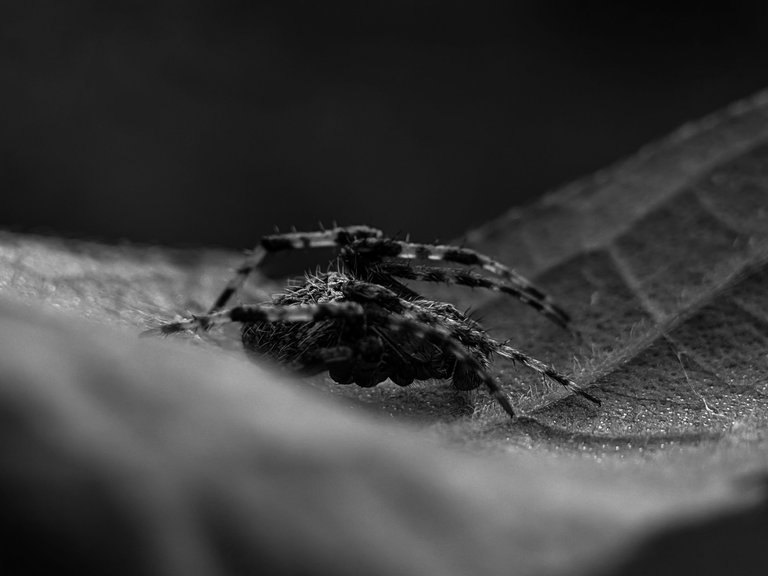 ---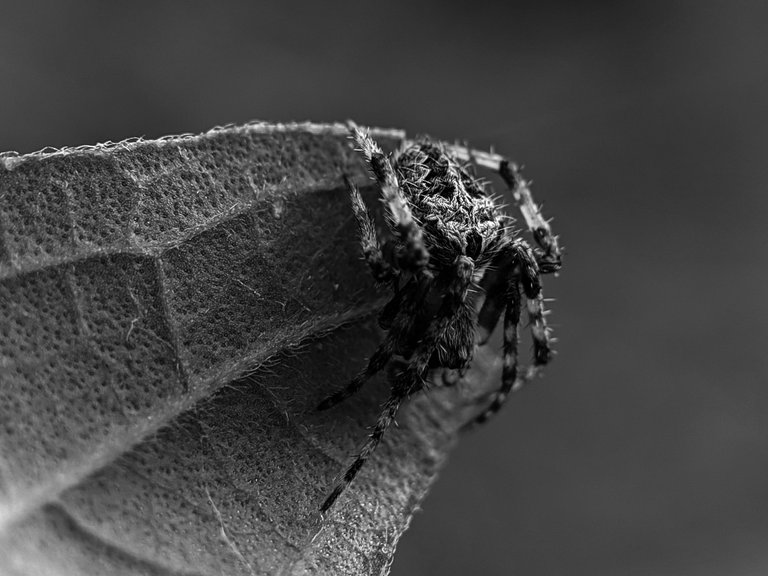 ---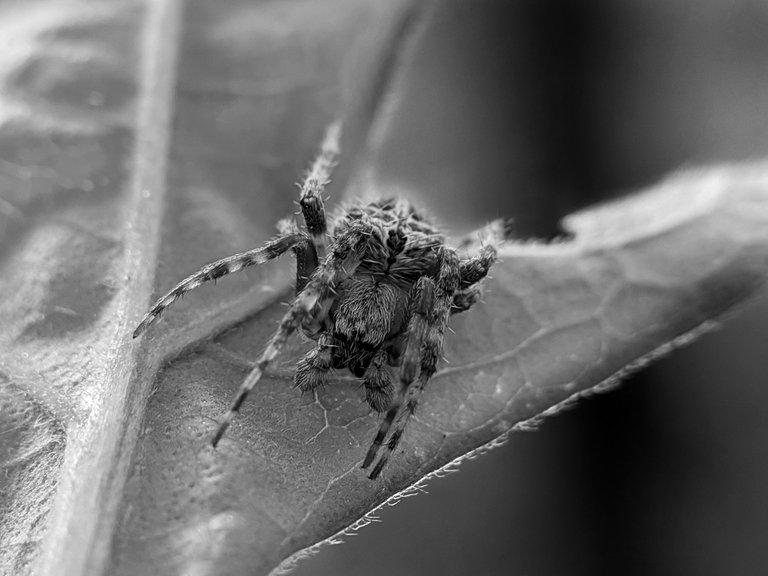 ---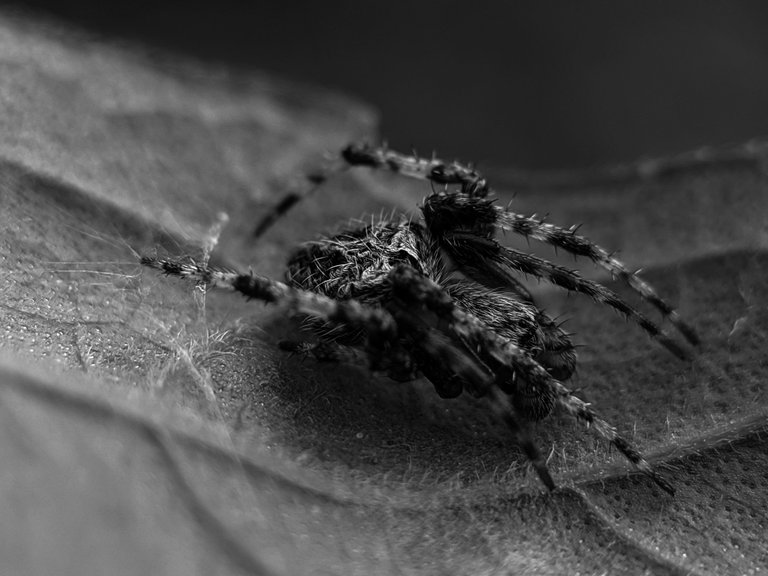 ---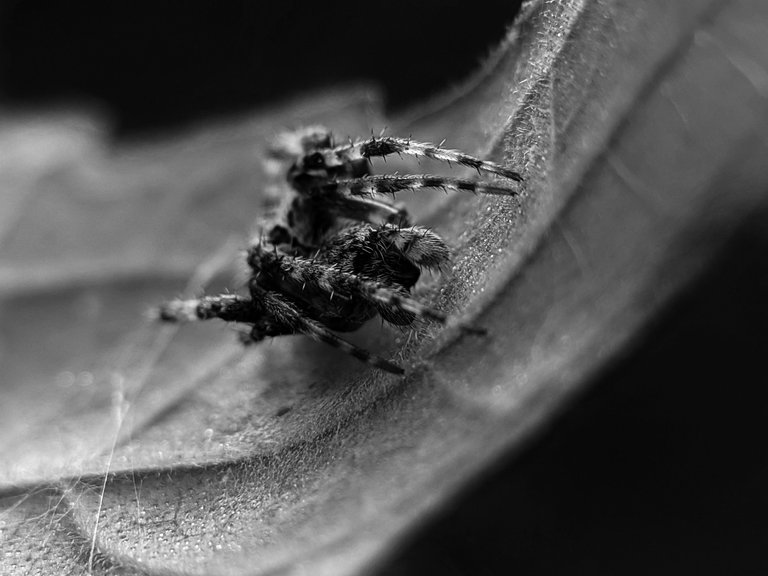 ---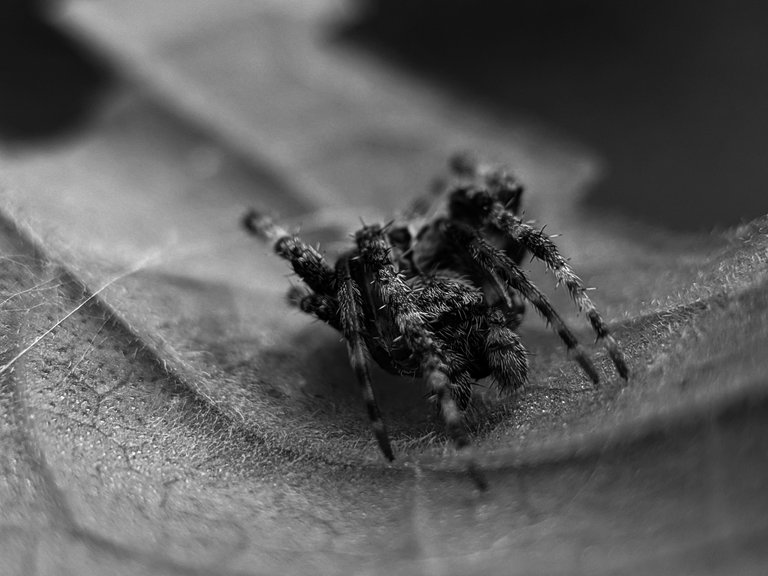 ---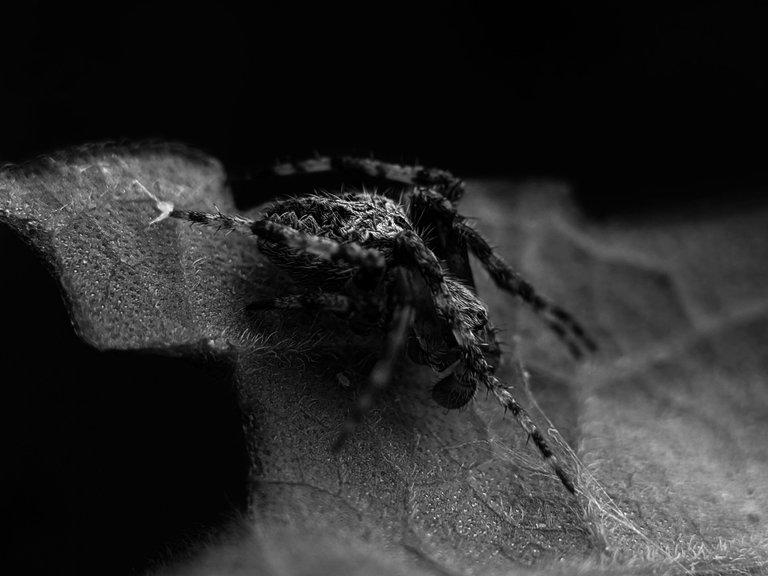 ---
The characteristics of these spiders are that this spider has a brown and black body color, has eight legs including four on the left and four on the right, and has six eyeballs.
This spider has a very fast movement compared to other spiders. All right, friends, this is all I can say in this post, hopefully it will be useful for all of you and thank you and see you next time.
---
User Tool Information
| Camera | Realme 5 pro |
| --- | --- |
| Equipment | Macro Lens |
| Objects | jumping spider |
| Edit | Lightroom |
| Location | Indonesia-Aceh |
| Photographer | @flamego |
---
---