MONOMAD || HARLEQUIN BUG (Tectocoris diophthalmus)
This is my post entry this time for the challenge on #monomad curated by @monochromes.
---
Hello everyone, Good evening and greetings to all of us and tonight I want to share my picture, namely insects.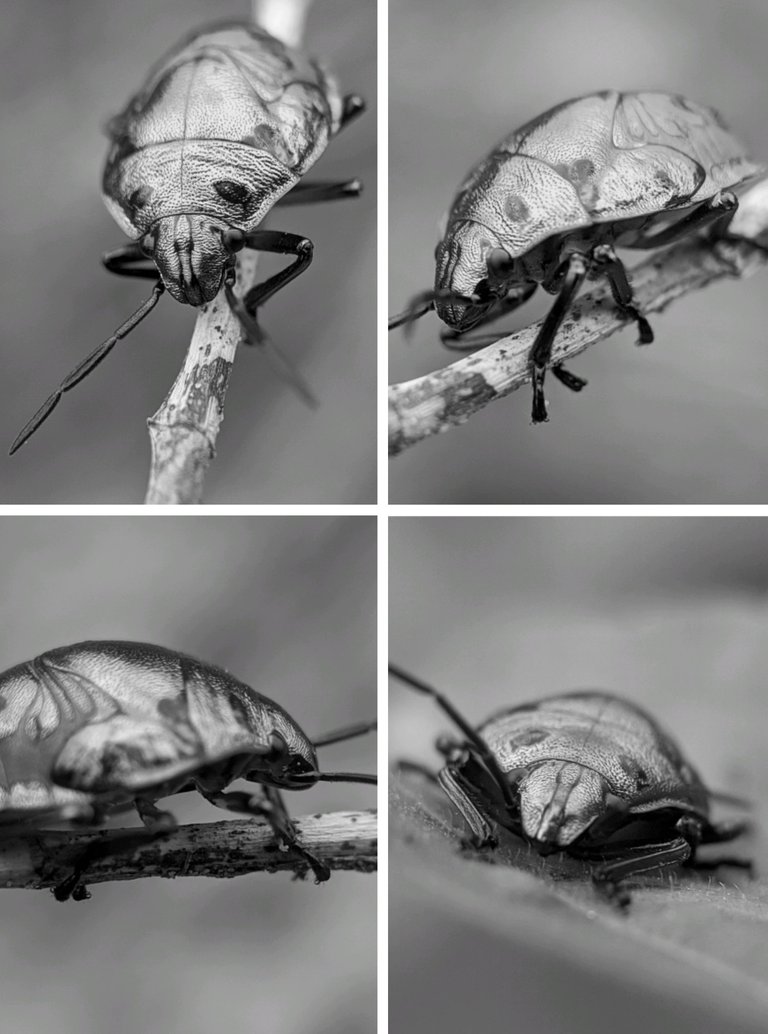 In my area people call it by the name of the rainbow insect. I found these insects in the leaves, when I found them they were not alone they were in groups.
According to Wikipedia, Tectocoris diophthalmus , commonly known as the hibiscus harlequin bug or cotton harlequin bug, is the only member of the genus Tectocoris.
Generally this insect consists of various color variations on its body, when I touch it this insect emits a very strong odor, maybe the smell is a way to survive from its attackers. And here are some pictures of these insects.
---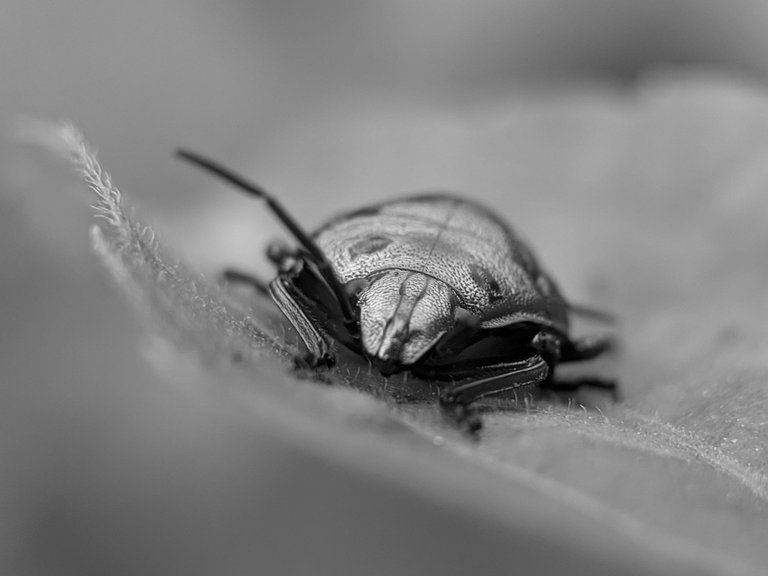 ---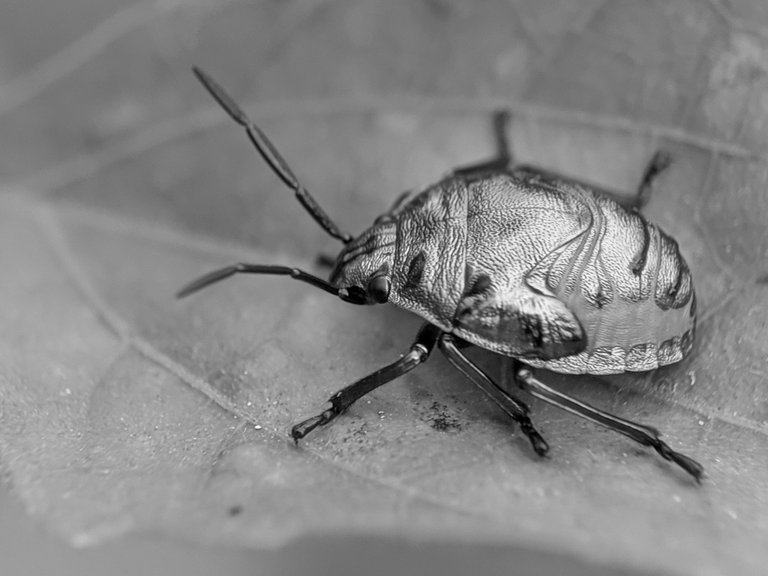 ---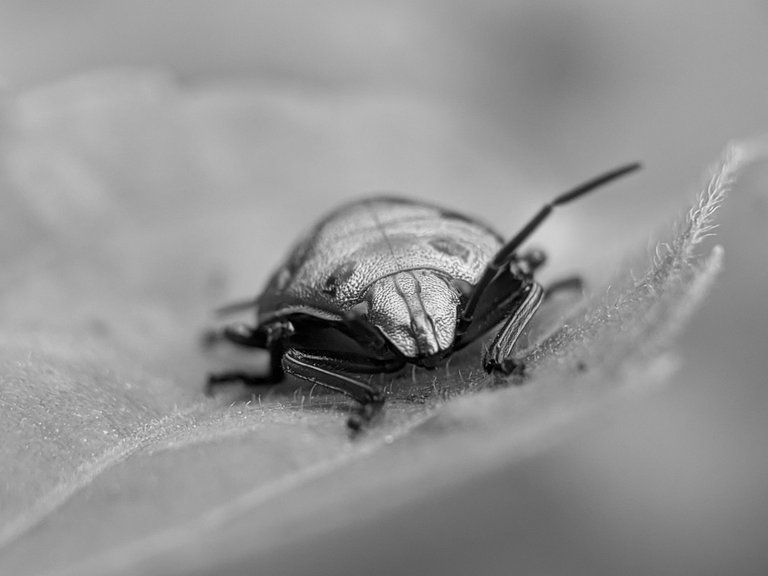 ---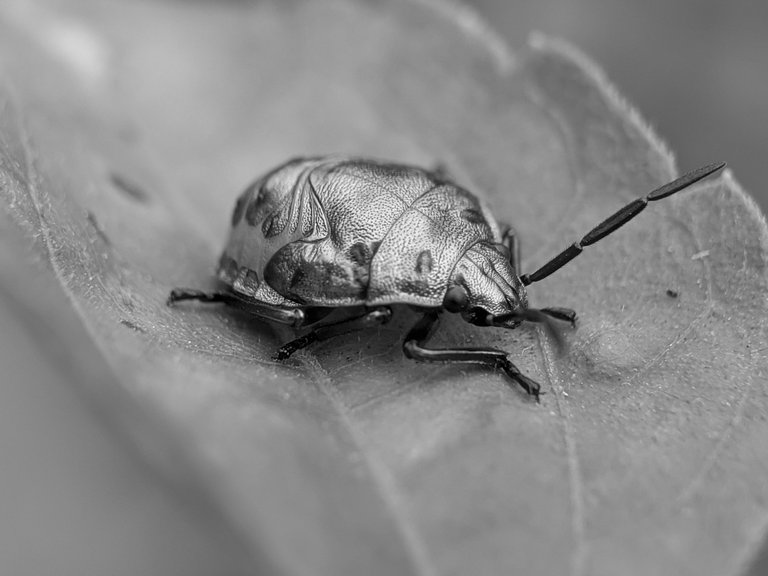 ---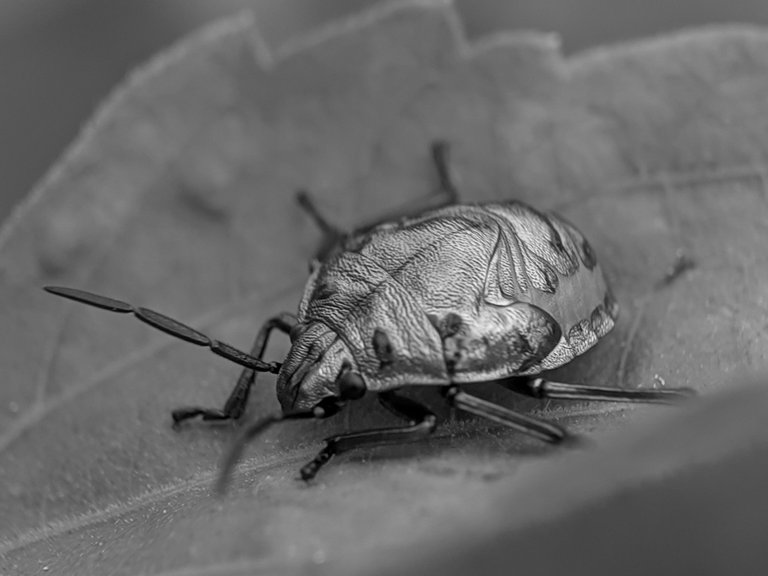 ---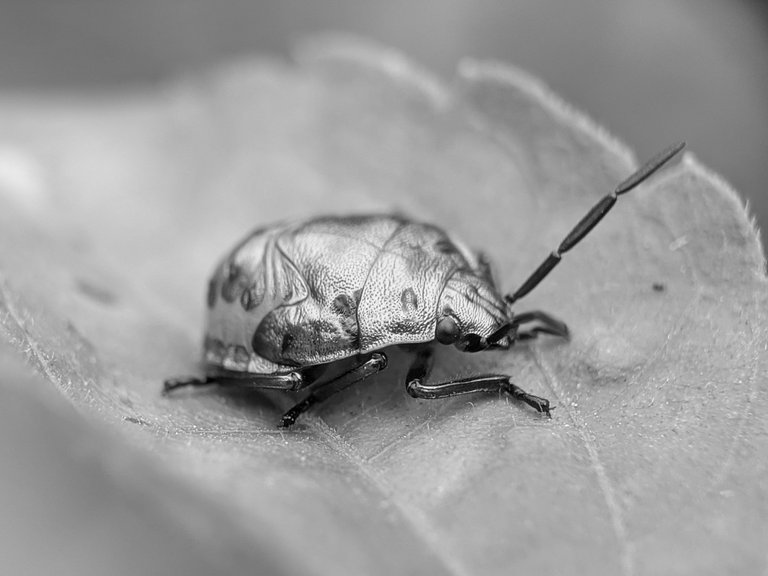 ---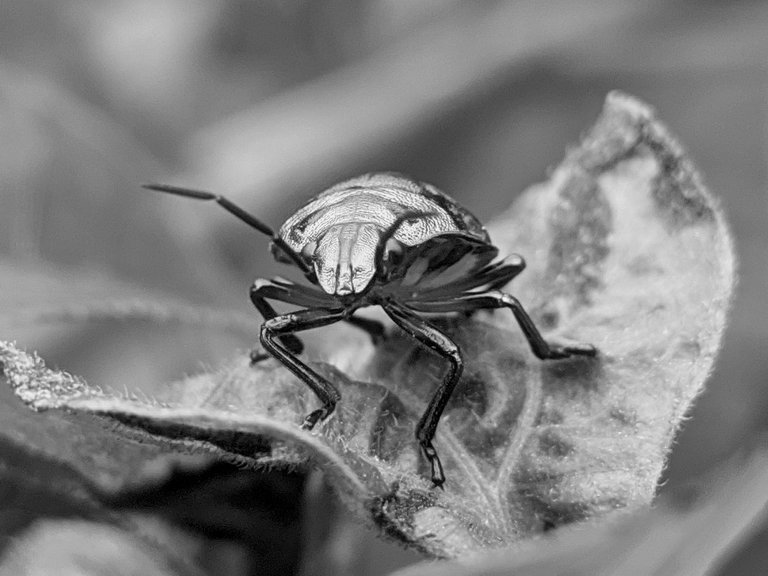 ---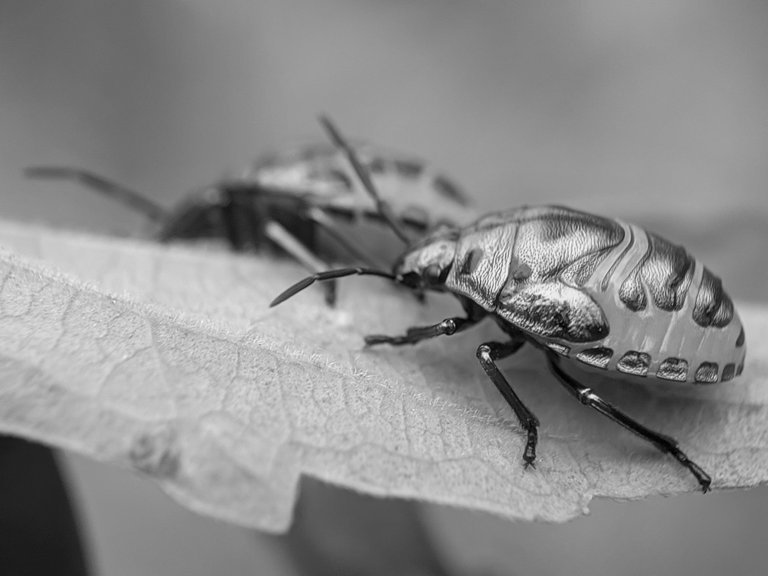 ---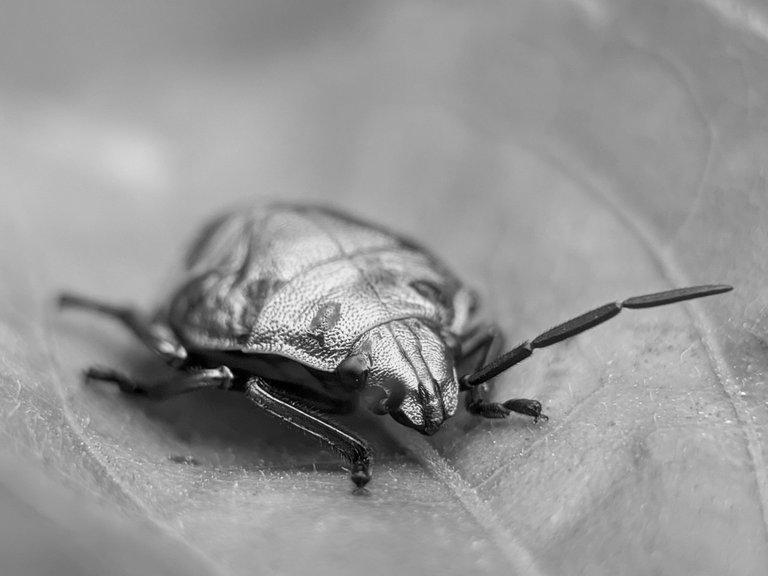 ---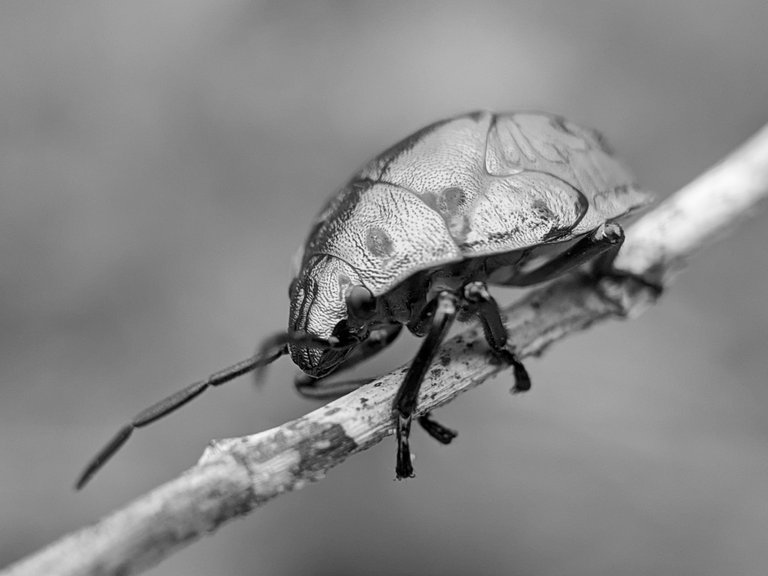 ---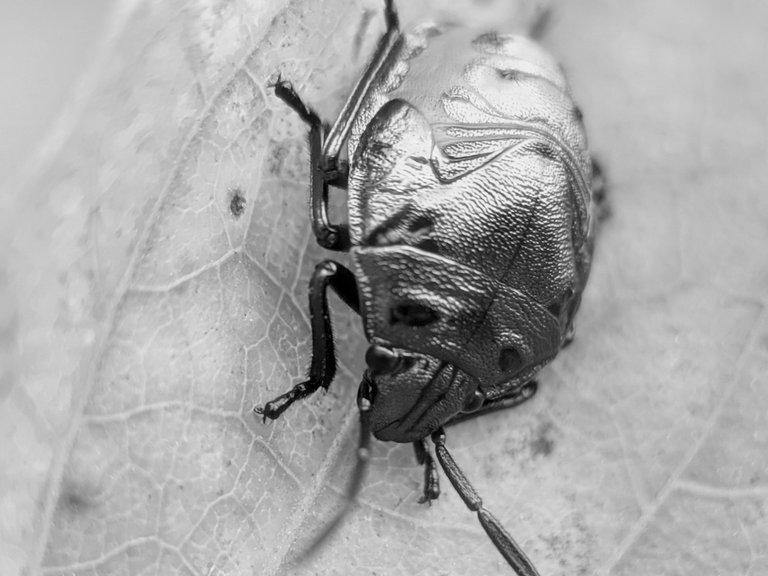 ---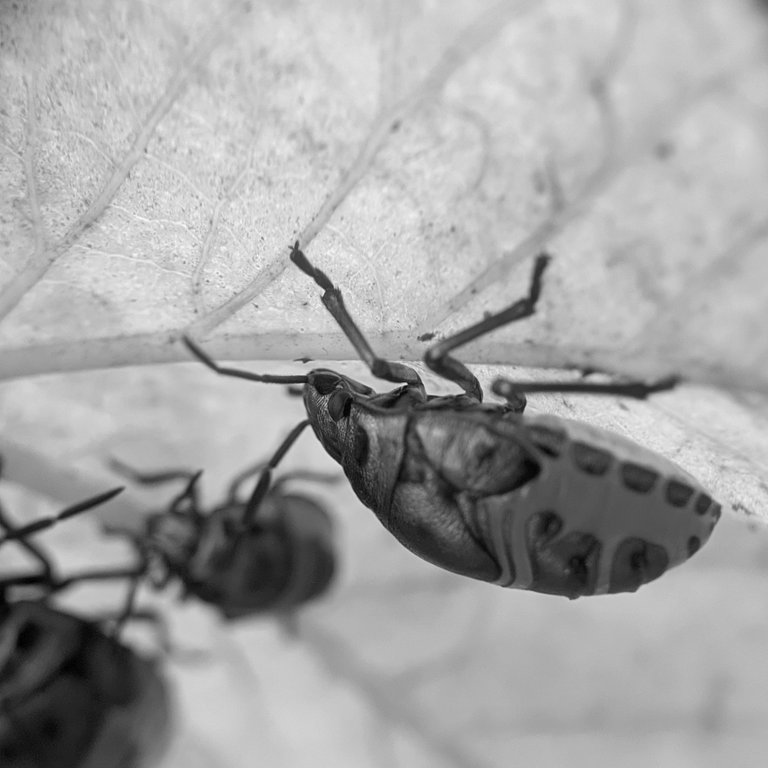 ---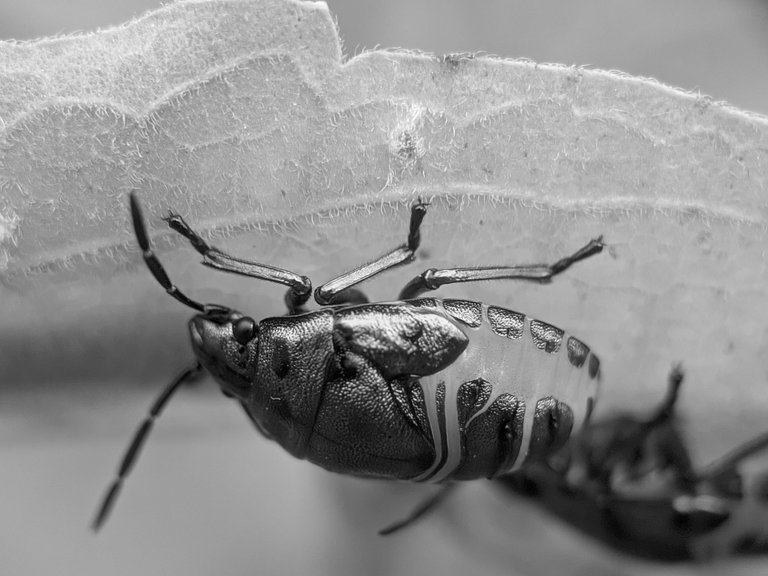 ---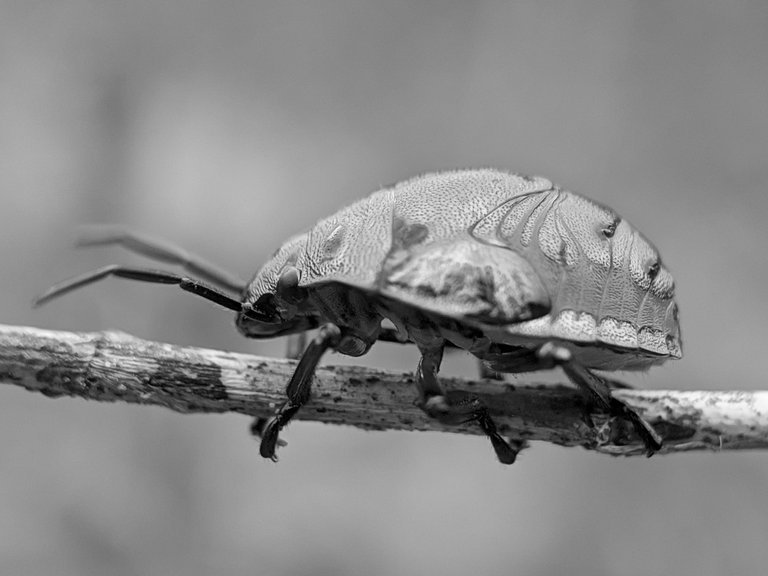 ---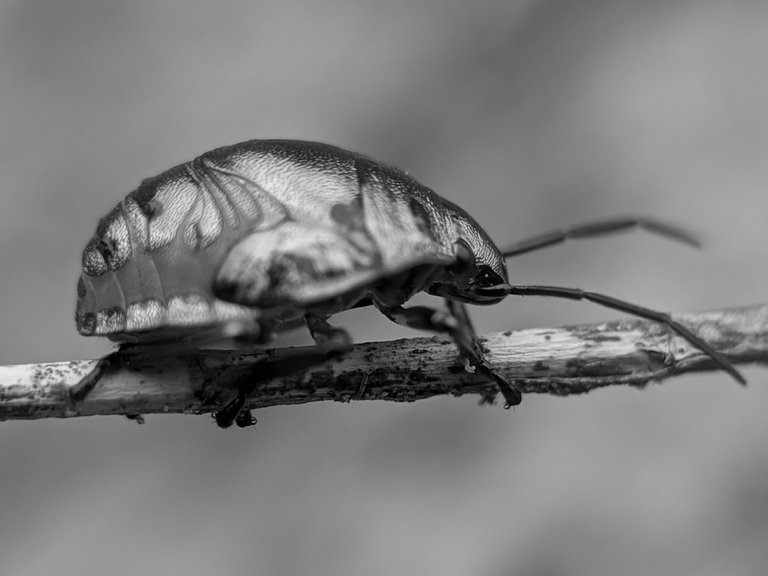 ---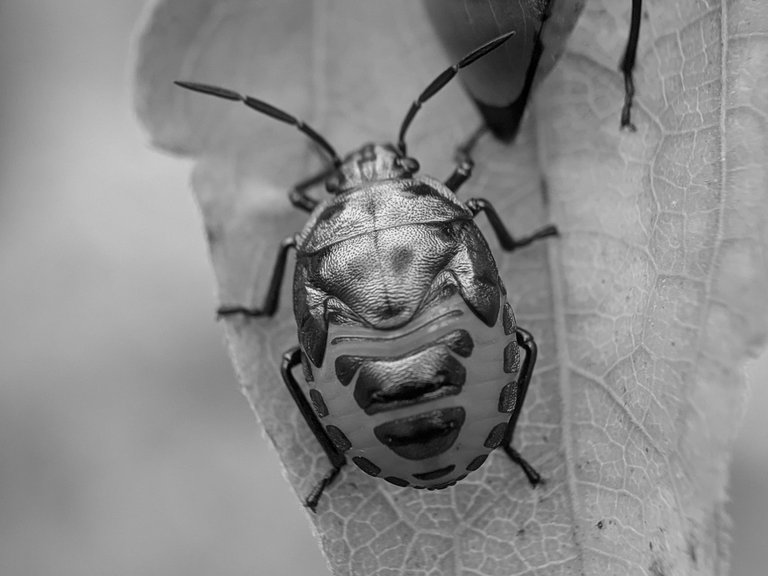 ---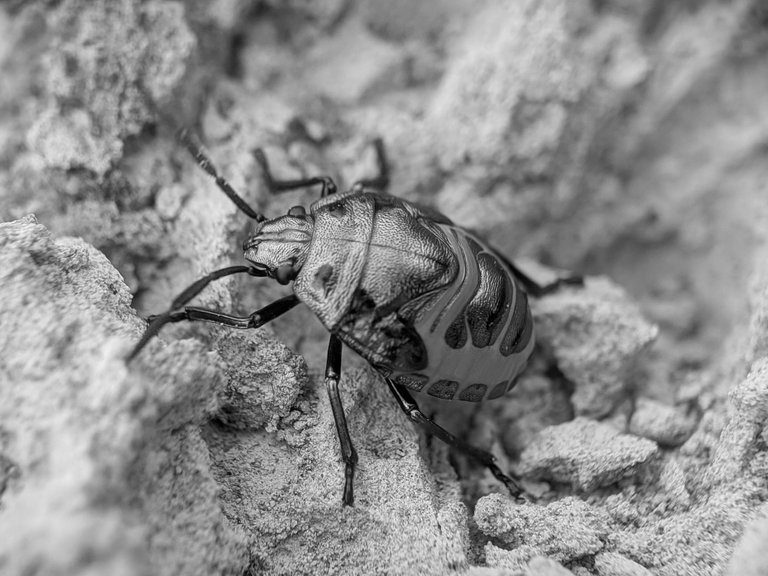 ---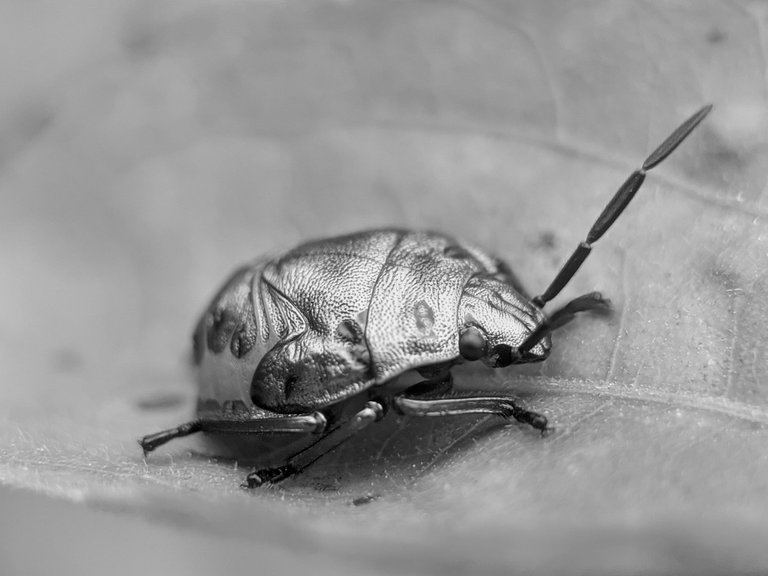 ---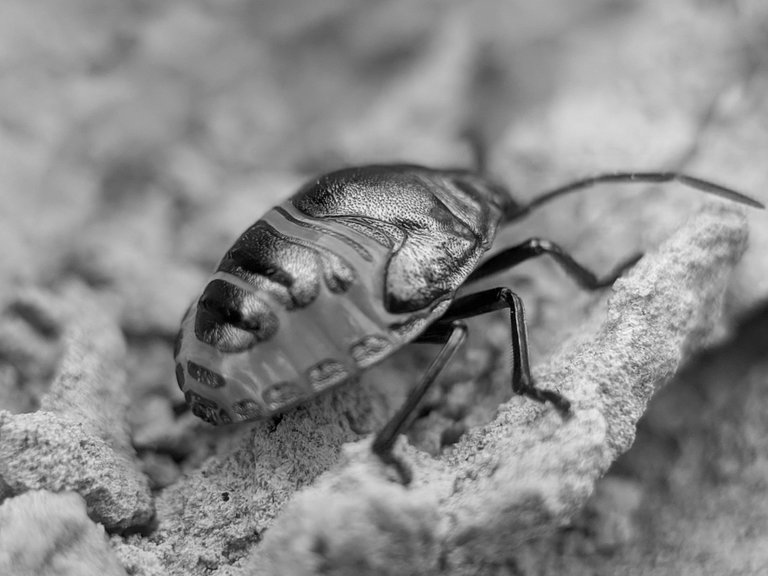 ---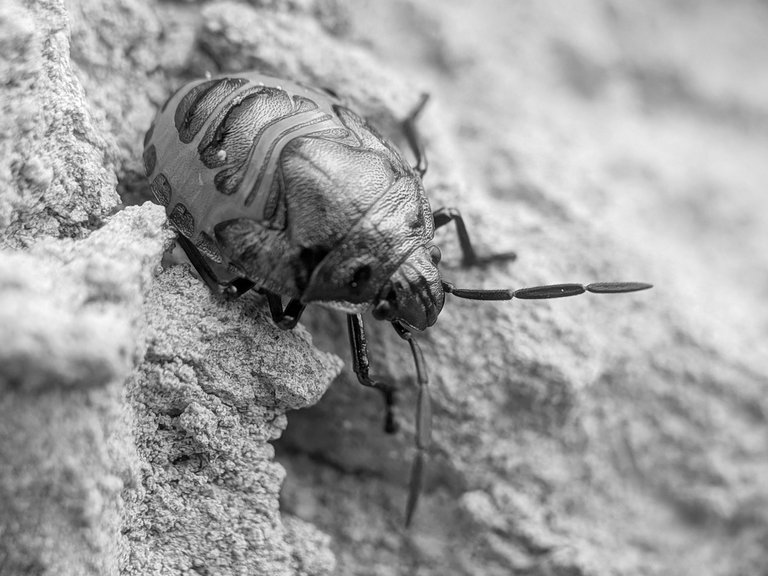 ---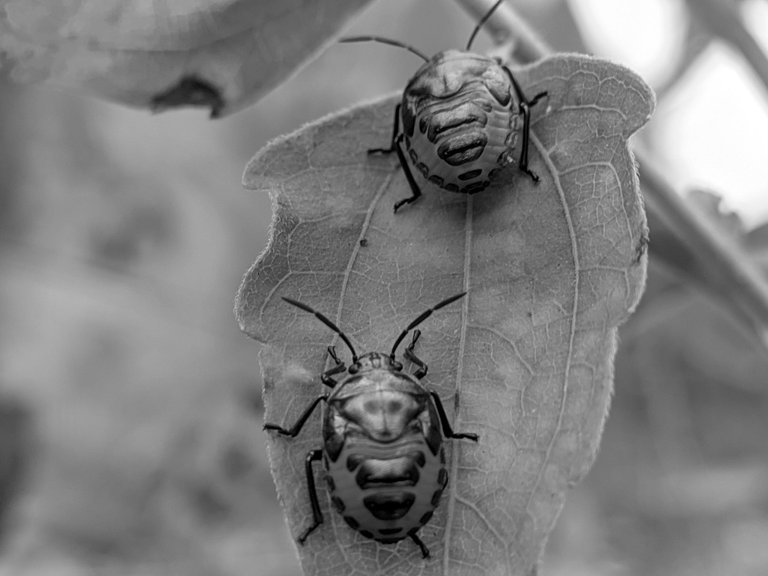 ---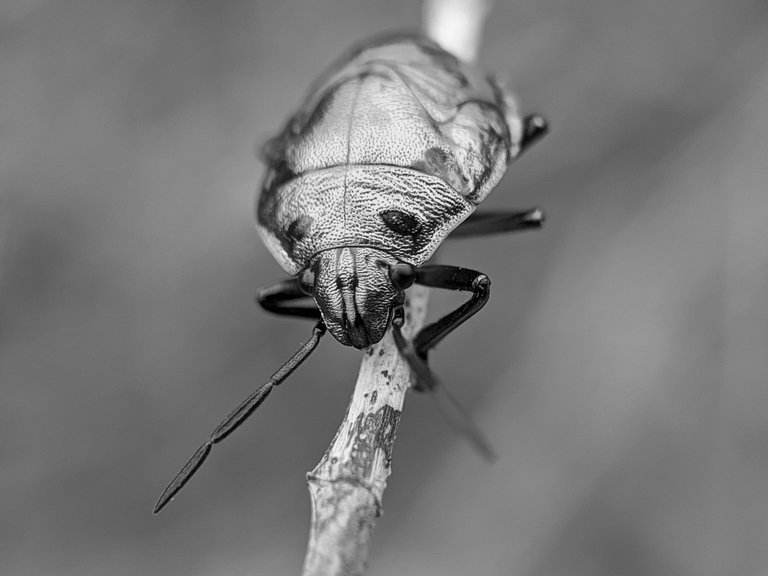 ---
For the characteristics of the caterpillar, namely.
have a small body shape or about half an inch
has blue, green, black and orange colors
has a pair of antennas
and has six legs of which three on the left and three on the right
We can find these insects in rice fields and in plantations, for the gender I do not know. Based on my image above I have edited it with the Lightroom application and for the type and name I searched through google lens, I hope you like it.
User Tool Information
| Camera | Realme 5 pro |
| --- | --- |
| Equipment | Macro Lens |
| Objects | harlequin bug |
| Edit | Lightroom |
| Location | Indonesia-Aceh |
| Photographer | @flamego |
All right, this is all in this post, I hope this is useful and thank you.
---
---