MONOMAD || EVARCHA ANIMALIA PHOTOGRAPHY
This is my post entry this time for the challenge on #monomad curated by @monochromes.
---
Good evening everyone, so on this occasion tonight I want to share a picture of a spider that I found today.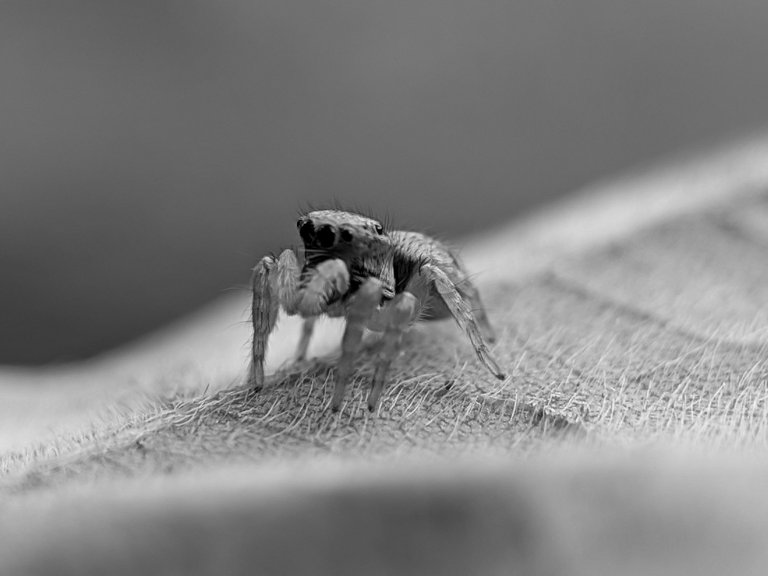 Evarcha is a type of spider belonging to the class arachnida which belongs to the family Salticidae. Not only that, this spider is also included in the jumping spider category. We can find this spider in the forest or in the damp bushes. They often make their nests using silk cells and this is not the case with spider webs. These spiders wait for their prey between noon and evening they usually prey on insects that are smaller than their body size. These spiders often prey on mosquitoes as their main food.
The shape and size of his body is very small so it is very difficult to be an object of photography and he is very agile if we approach him. This spider has a body color that is yellow to brownish this spider can also be eaten by the same sex. Spiders also often hang on the leaves to pretend to be dead to their prey. Here are some pictures of the spider.
---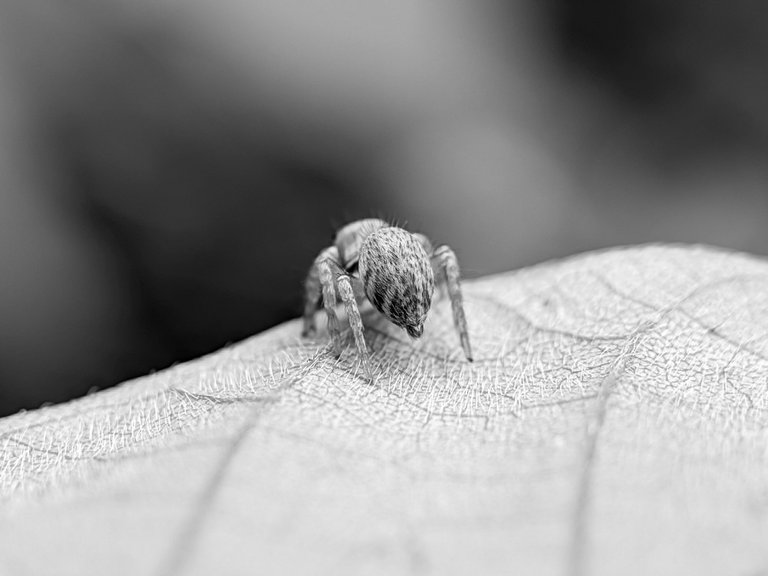 ---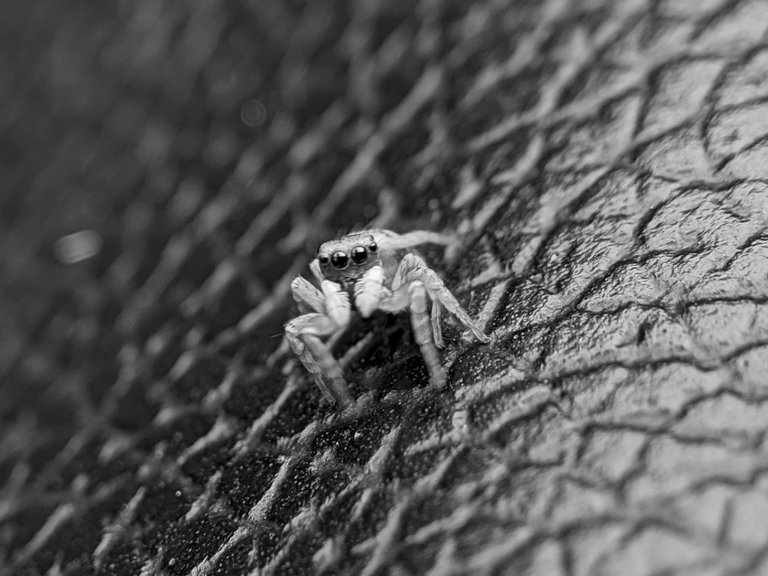 ---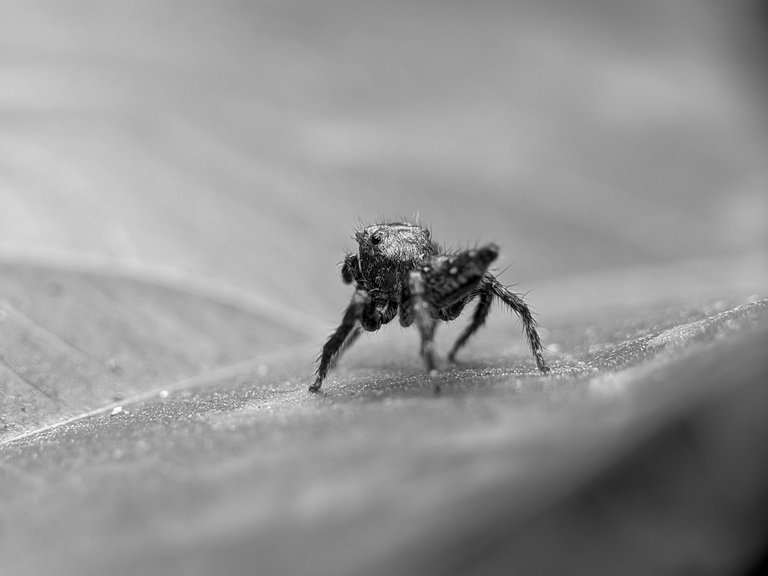 ---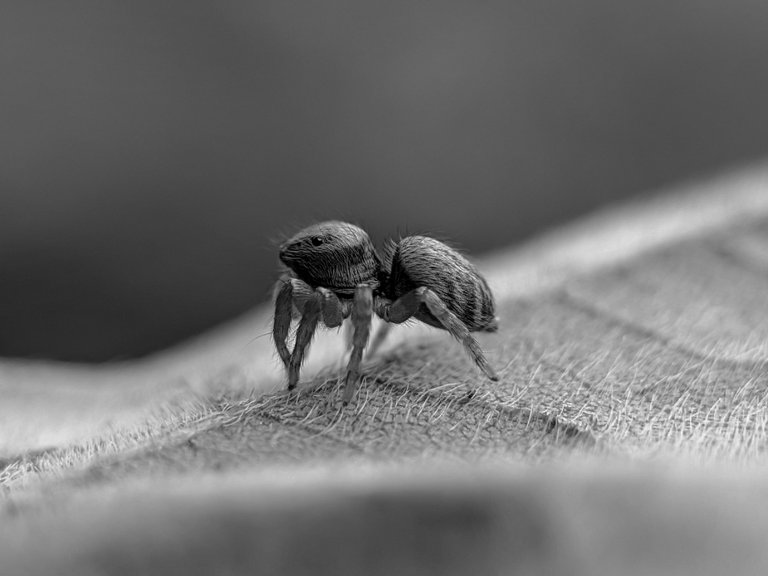 ---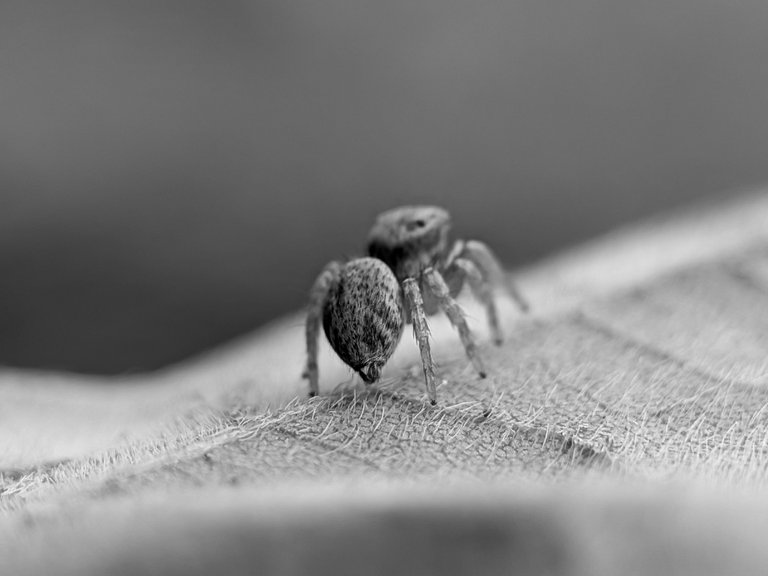 ---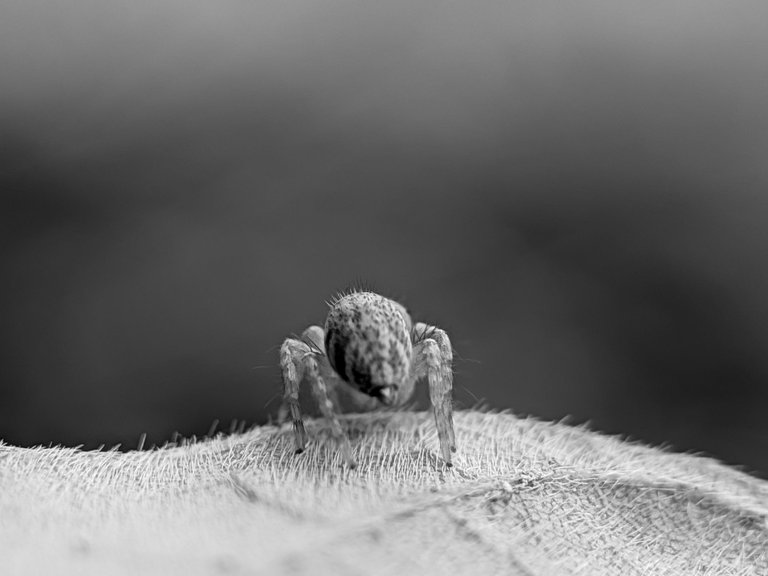 ---
All right, friends, this is all I can say on this occasion, hopefully it will be useful, thank you and see you next time.
---
User Tool Information
| Camera | Realme 5 pro |
| --- | --- |
| Equipment | Macro Lens |
| Objects | animalia |
| Edit | Lightroom |
| Location | Indonesia-Aceh |
| Photographer | @flamego |
---
---