MONOMAD || Danaus chrysippus

This is my post entry this time for the challenge on #monomad curated by @monochromes.
---
English: Hi everyone, how are you and welcome to each of your activities, so tonight I want to share a picture of a caterpillar that I found a few days ago.
Indonesia: Hai semuanya, apa kabar dan selamat menjalani aktivitas anda masing-masing, jadi malam ini saya ingin berbagi gambar tentang ulat yang saya temukan beberapa hari yang lalu.
---
English: A little explanation from me about this caterpillar. In my area people often call it by the name tiger caterpillar, this caterpillar is also often on the thistle tree. I found this caterpillar on a leaf in the rice field then I took it for me to make a photographic object and this caterpillar has a very slow movement compared to other caterpillars.
Indonesia: Sedikit penjelasan dari saya tentang ulat ini tersebut. Didaerah saya orang sering menyebutnya dengan nama ulat harimau, ulat ini juga sering berada diatas pohon widuri. Ulat ini saya menemukan di atas daun di persawahan kemudian saya mengambilnya untuk saya jadikan objek fotografi dan ulat ini memiliki pergerakan yang sangat lambat dibandingkan dengan ulat lainya.
---
English: This caterpillar has a shape that is about 2.5 cm long and has colors that include yellow, white, black, and reddish. Not only that, this caterpillar also has many antennae on its body. And here are some pictures of the caterpillar, I hope you enjoy it.
Indonesia: Ulat ini memiliki bentuk yang panjang sekitar 2,5 cm serta memiliki warna yang diantaranya kuning, putih, hitam, dan kemerahan. Tak hanya itu ulat ini juga memiliki banyak seperti antena diatas tubuhnya. Dan berikut ini beberapa gambar dari ulat tersebut, semoga anda menikmatinya.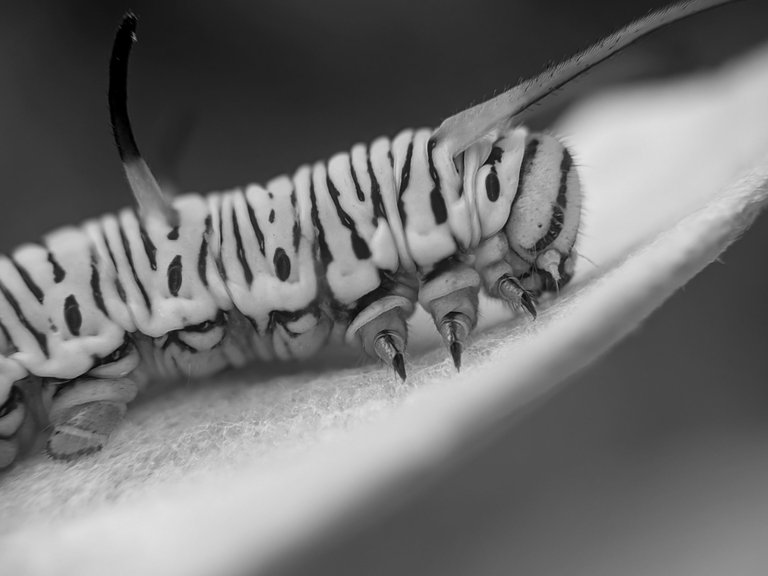 ---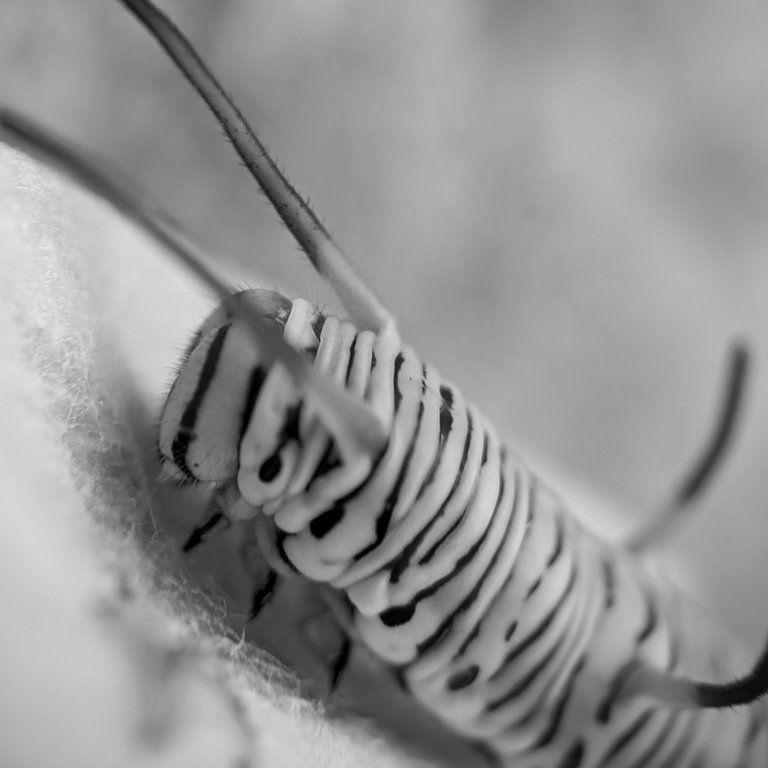 ---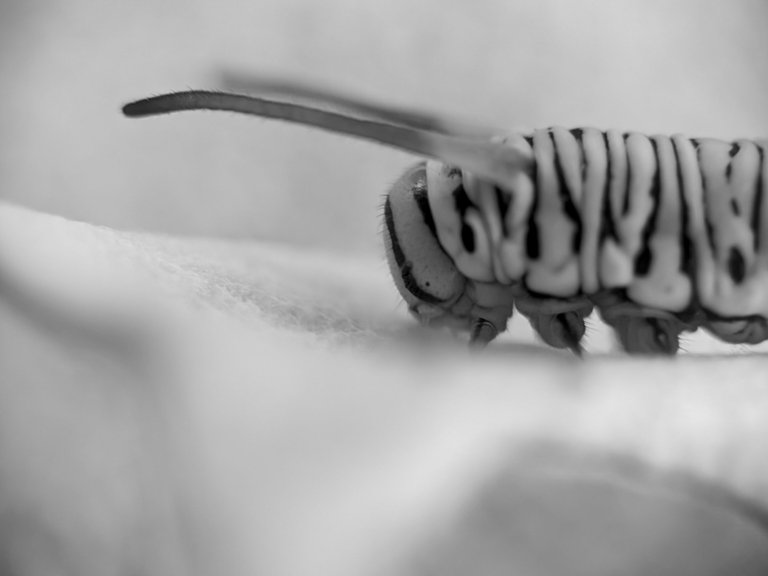 ---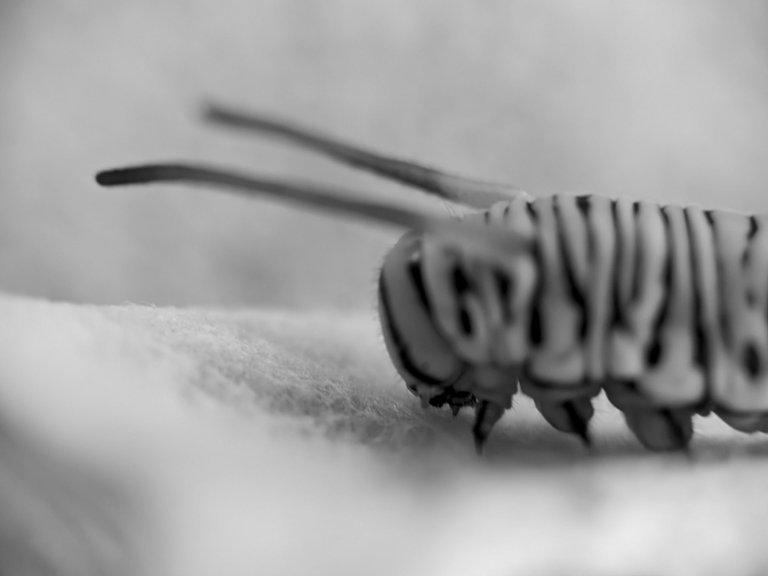 ---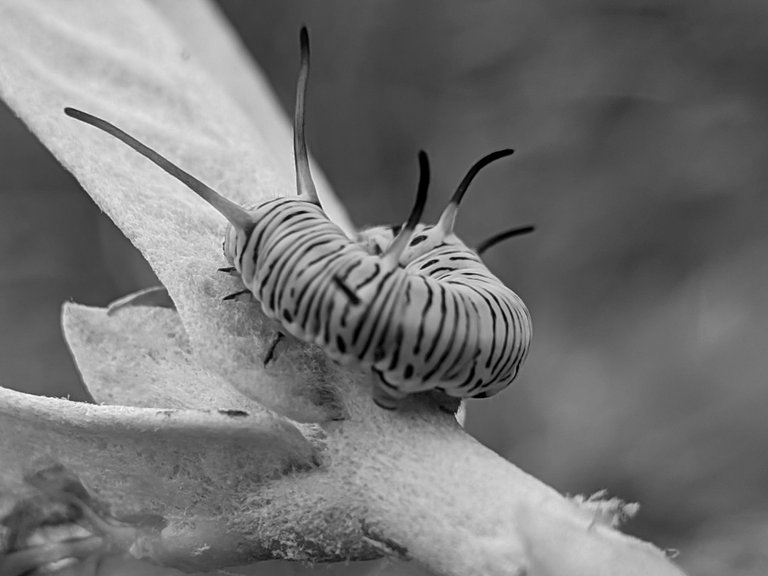 ---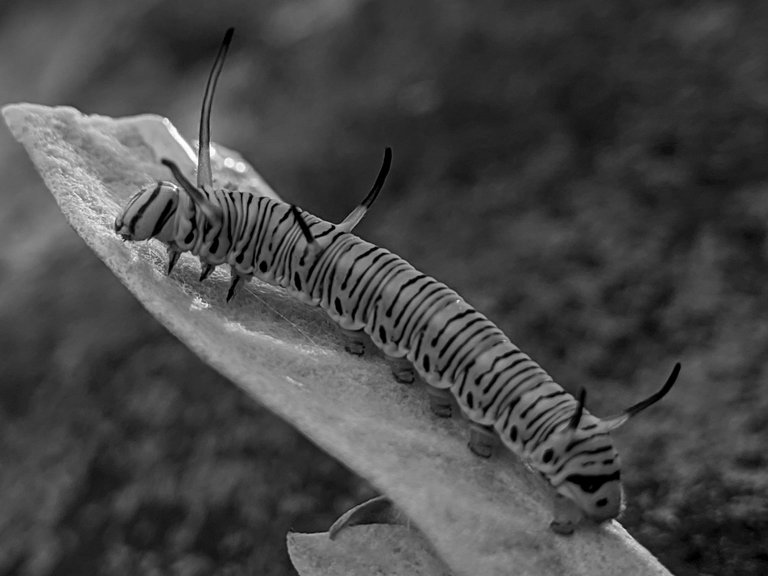 ---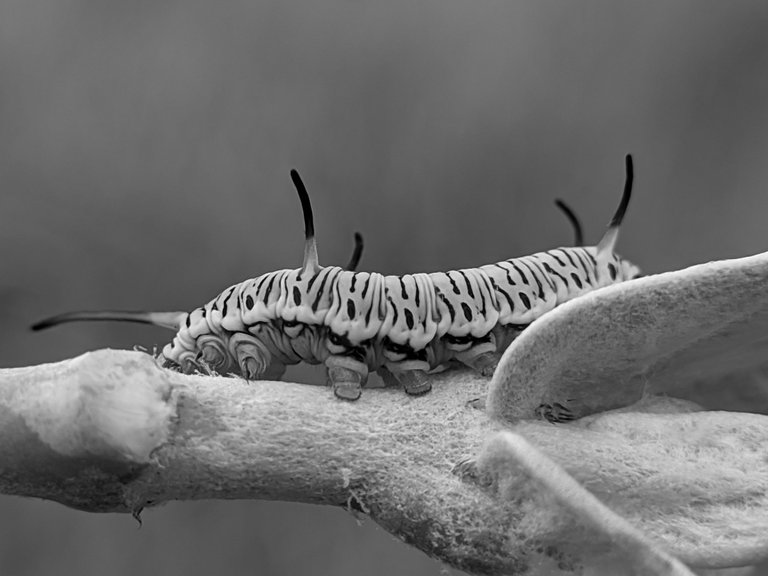 ---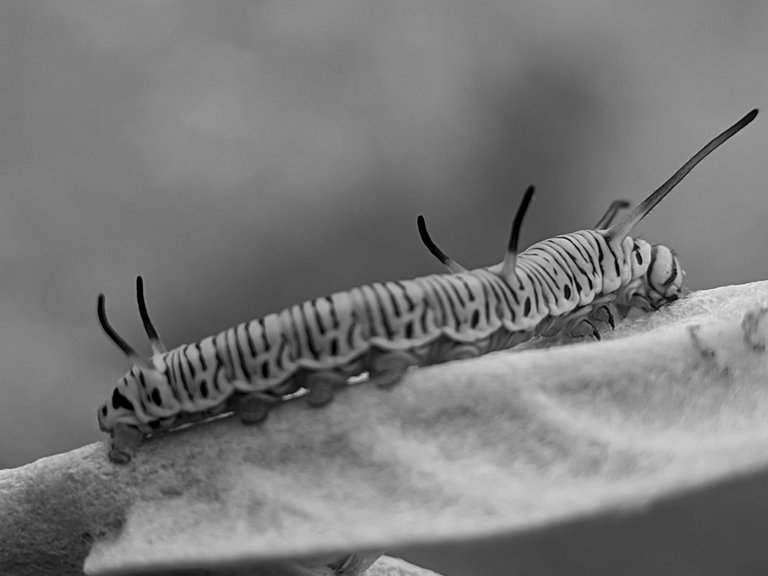 ---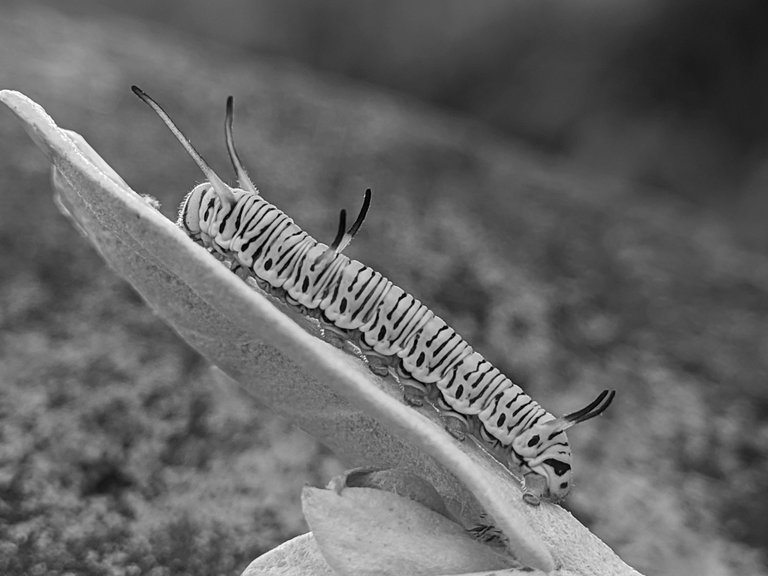 ---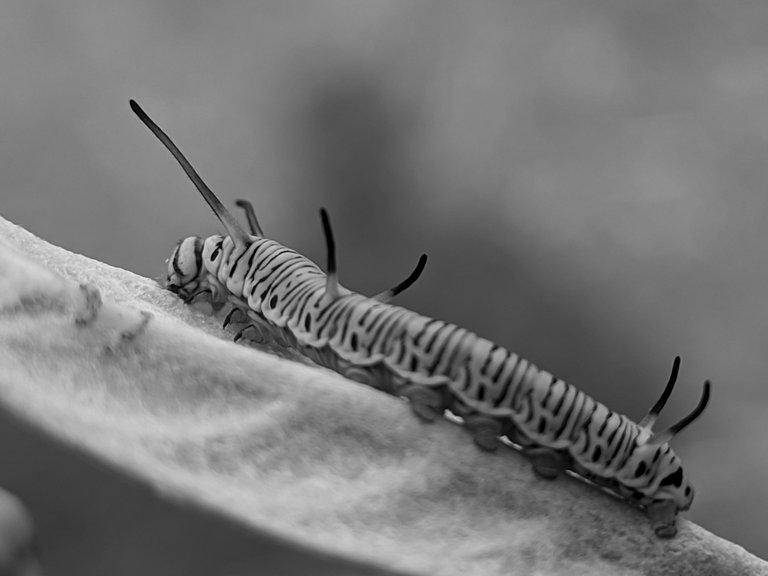 ---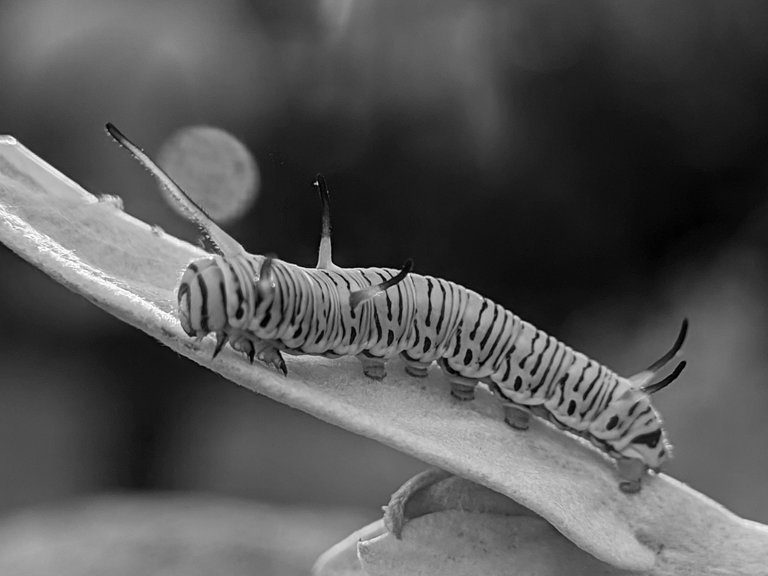 ---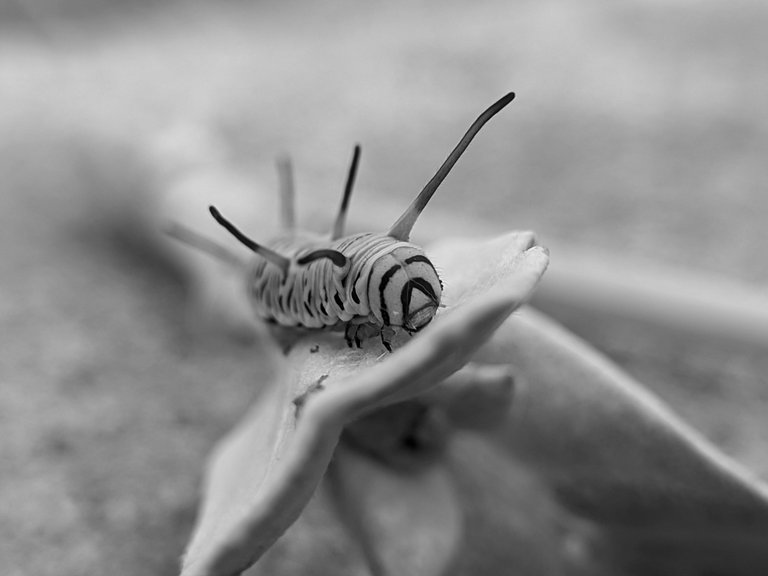 ---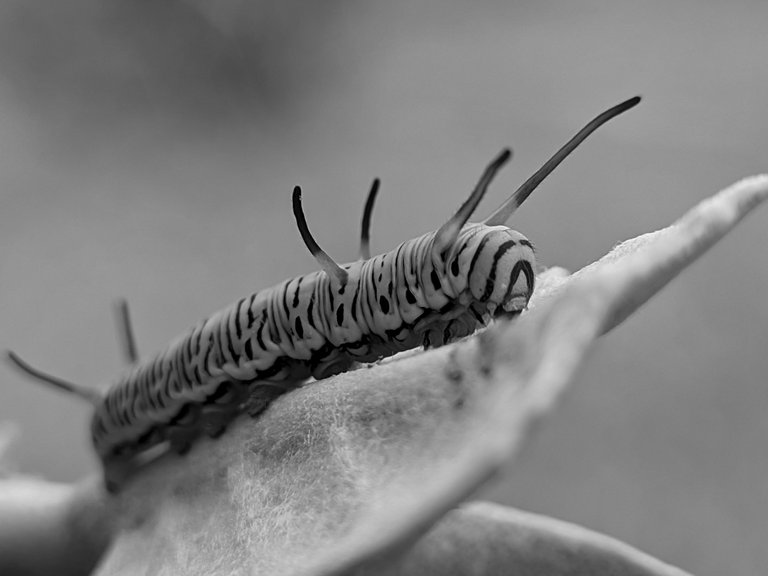 ---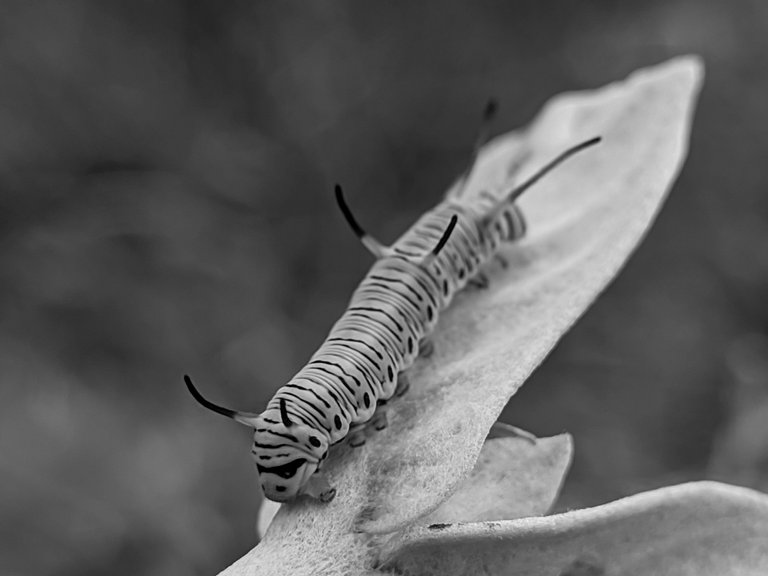 ---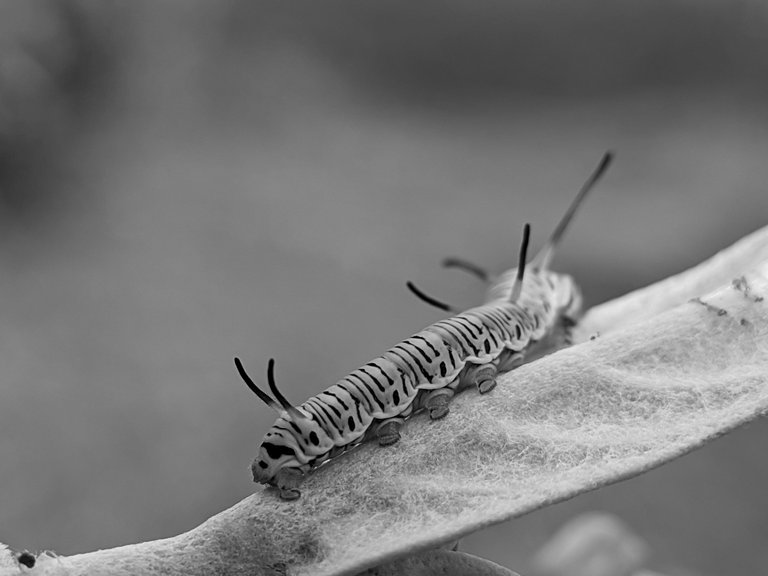 ---
---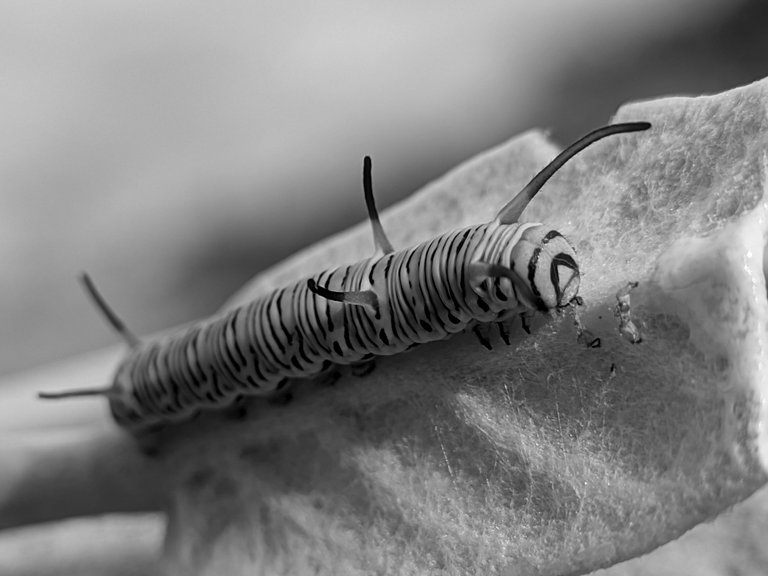 ---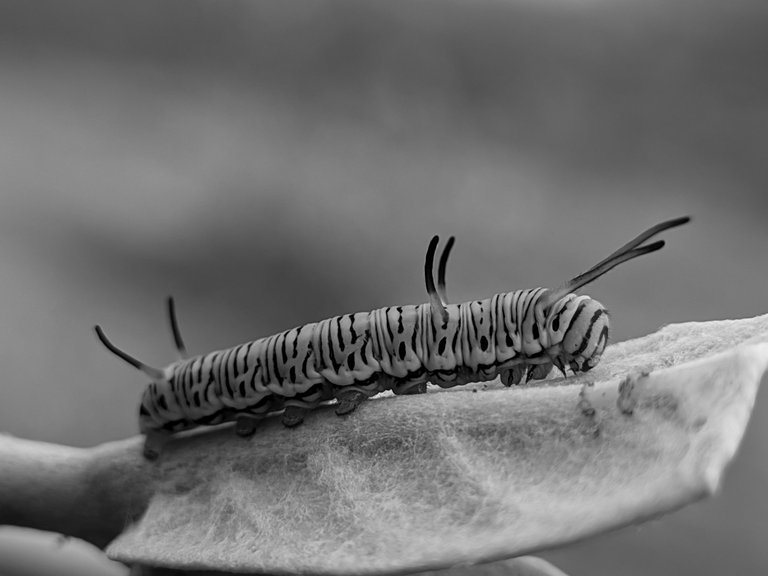 ---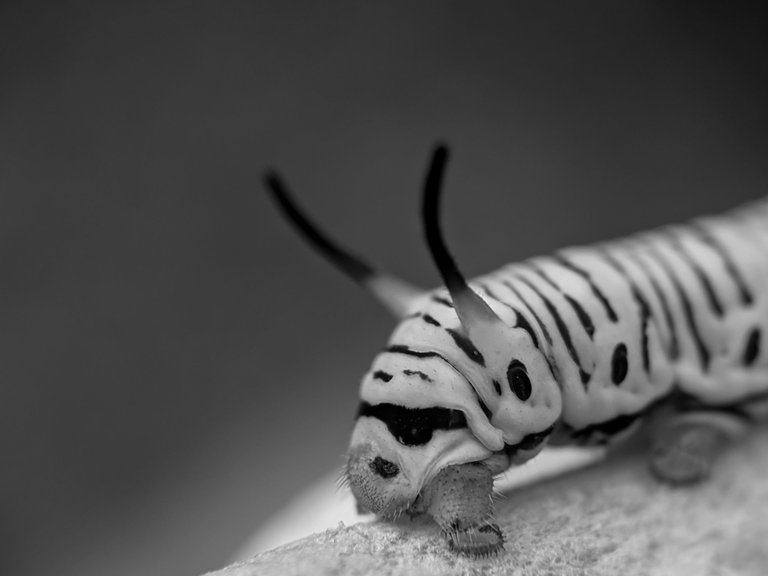 ---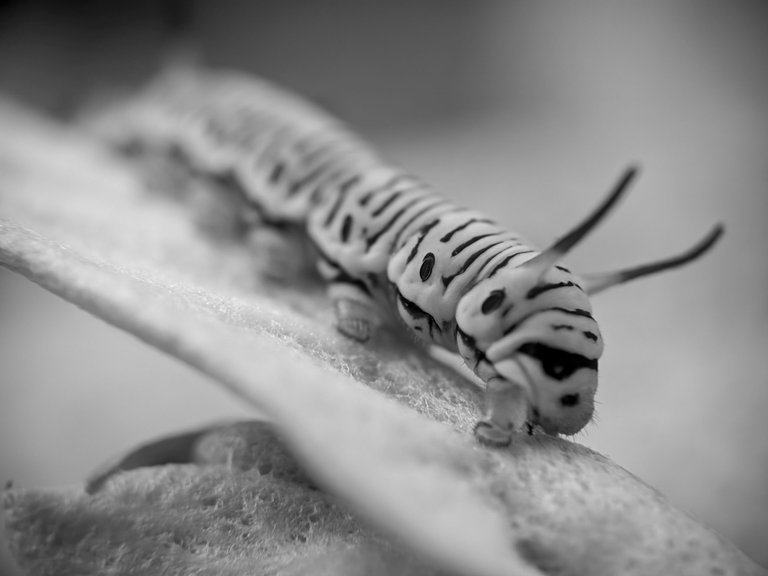 ---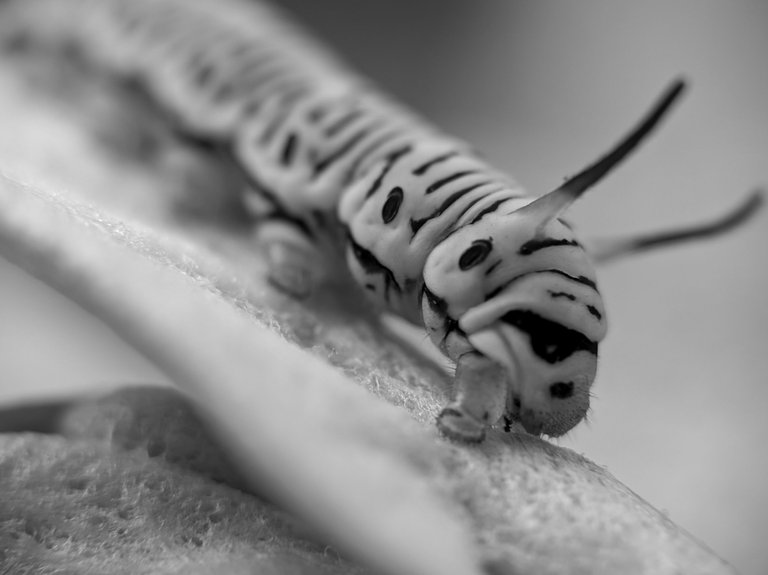 ---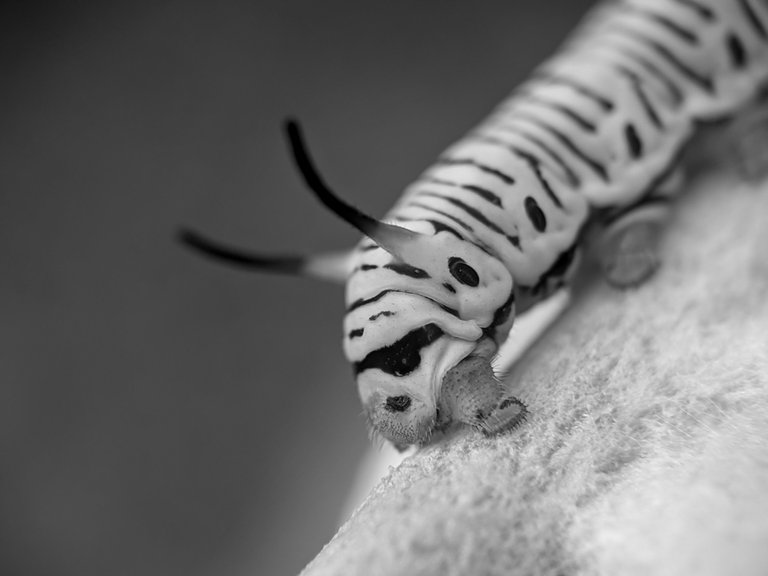 ---
User Tool Information
| Camera | Realme 5 pro |
| --- | --- |
| Equipment | Macro Lens |
| Objects | caterpillar |
| Edit | Lightroom |
| Location | Indonesia-Aceh |
| Photographer | @flamego |
All right, this is all in this post, I hope this is useful and thank you.
---
---