MONOMAD || Coelophora inaequalis

This is my post entry this time for the challenge on #monomad curated by @monochromes.
---
Hi everyone, how are you and good night, so tonight I'm going to share a picture of a ladybug that I found a few days ago.
Ladybug is a type of animal belonging to the type of insect, this ladybug lives in plantation areas and also often perches on leaves. This ladybug is so tiny that even without a magnifying glass we can't see its antennae.
---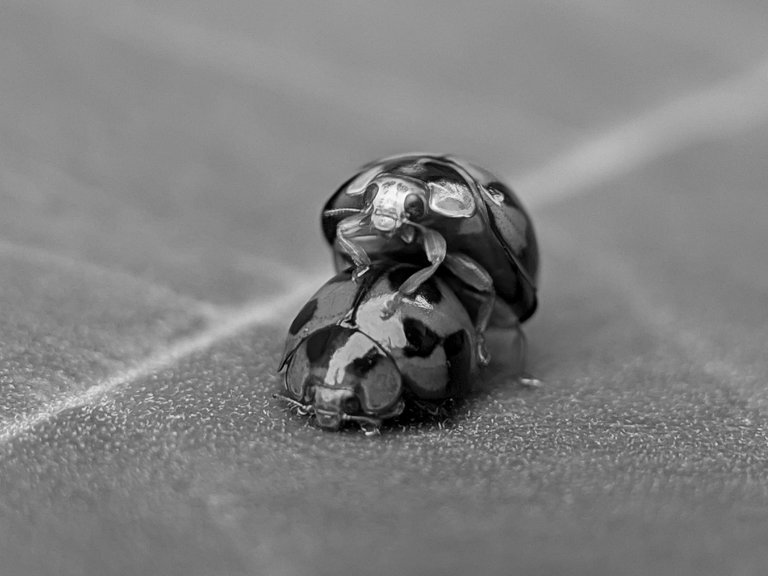 ---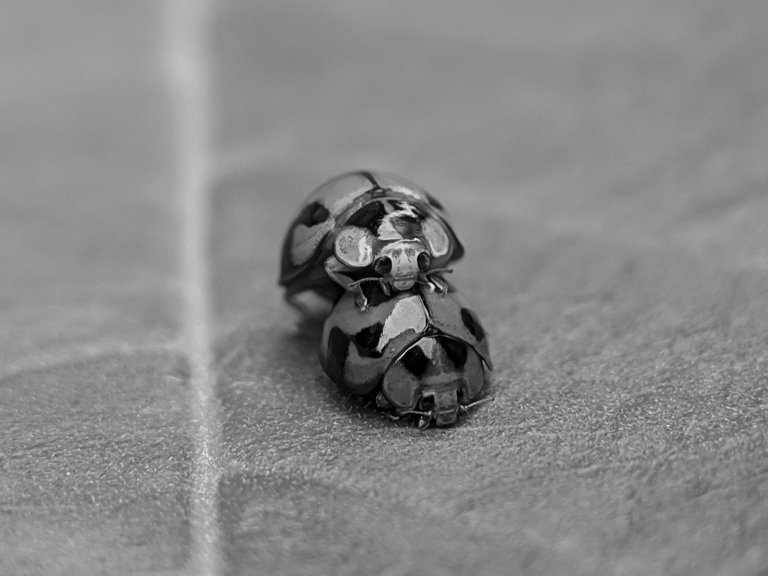 ---
Like in my picture, I found this ladybug on a chili leaf and then I took it to put it on a green leaf so that when I took a picture the picture looked more interesting.
So that the ladybug image looks interesting, I manually adjust the ISO on my smartphone camera. As we can see, they are probably having sex to reproduce. These two types of ladybugs have red and black colors and they also have a pair of very small antennae.
---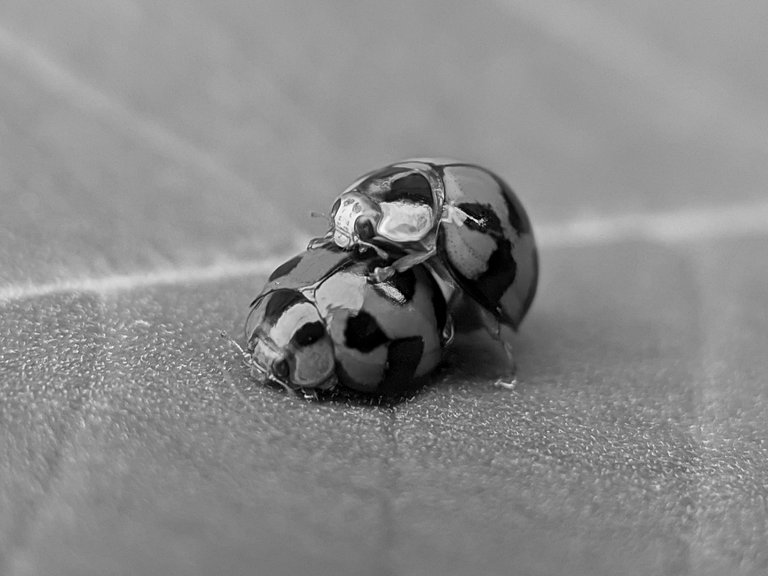 ---
---
User Tool Information
| Camera | Realme 5 pro |
| --- | --- |
| Equipment | Macro Lens |
| Objects | ladybug |
| Edit | Lightroom |
| Location | Indonesia-Aceh |
| Photographer | @flamego |
All right, this is all in this post, I hope this is useful and thank you.
---
---