FUNGILOVERS || THE BEAUTY OF BROWN MUSHROOMS

Hi friends, wherever you are, how are you and I hope you are all healthy, so this afternoon I want to show you some pictures of mushrooms that I found a few days ago.
---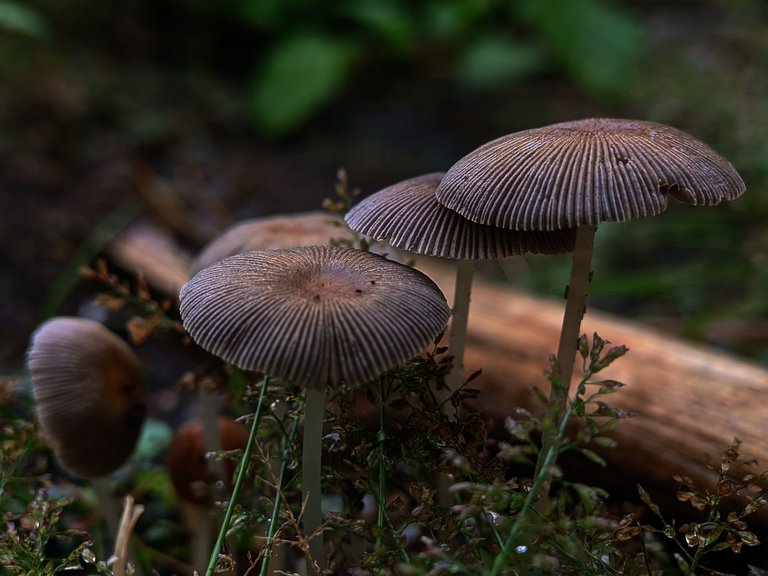 ---
In my area the mushroom is called the brown toadstool because the mushroom has an umbrella-like shape of its petals and has a brown color. Many people in my area eat these mushrooms on the grounds that these mushrooms can add calories to the body and these mushrooms are good for other health. I myself have eaten these mushrooms by boiling them by my mother and then cooking them. The mushrooms in my picture above are seen many aliases growing with a bunch of them, some of them are still short and some are tall.
This fungus grows in my yard and this fungus grows with weeds, some of these mushrooms I also found in my backyard but unfortunately because these mushrooms are food for my livestock.
This fungus grows on moist soil and this fungus absorbs a lot of water for its growth process and this fungus only grows in certain seasons, especially the rainy season, this fungus grows very quickly. This mushroom also has its own beauty, namely there are lines above the umbrella or group. Here are some pictures of these mushrooms.
---
---
---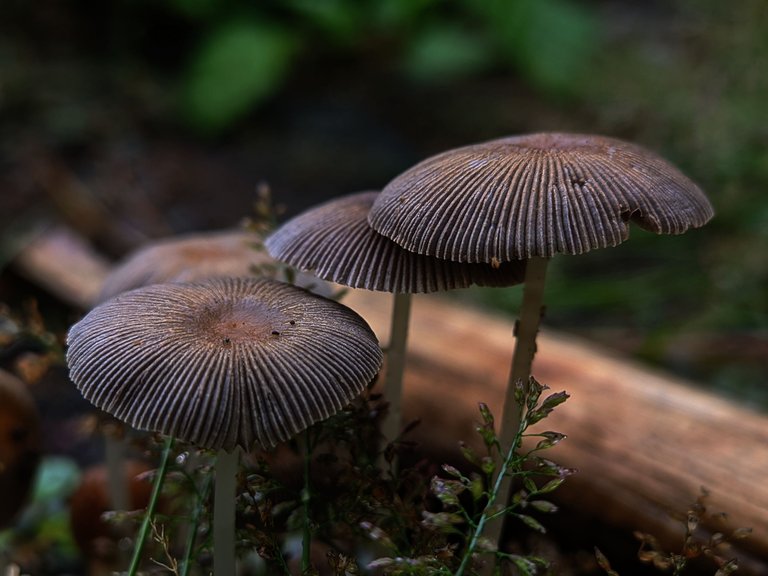 ---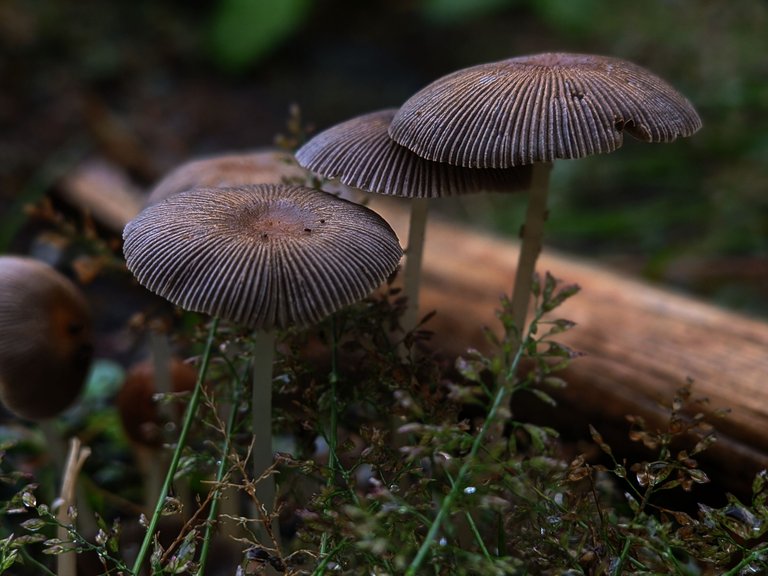 ---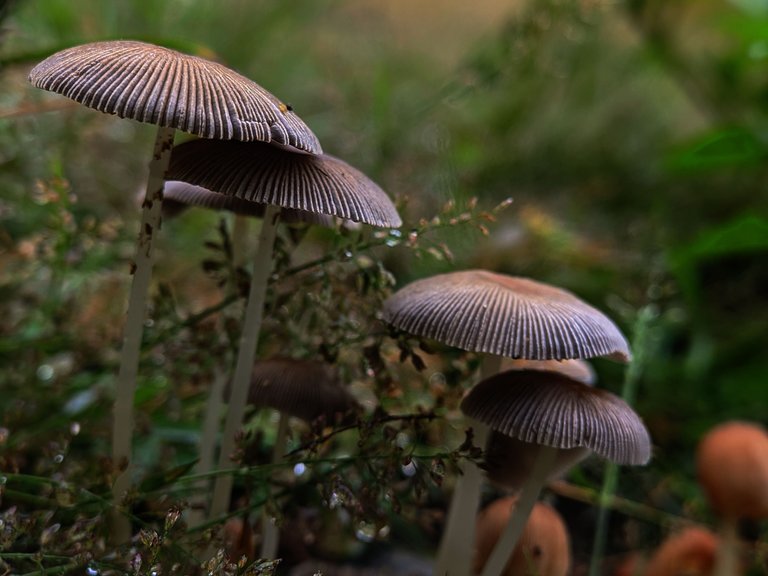 ---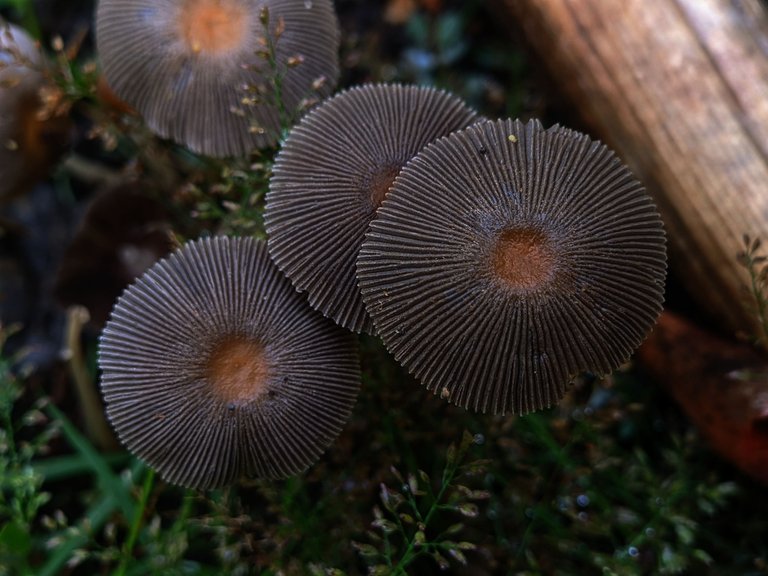 ---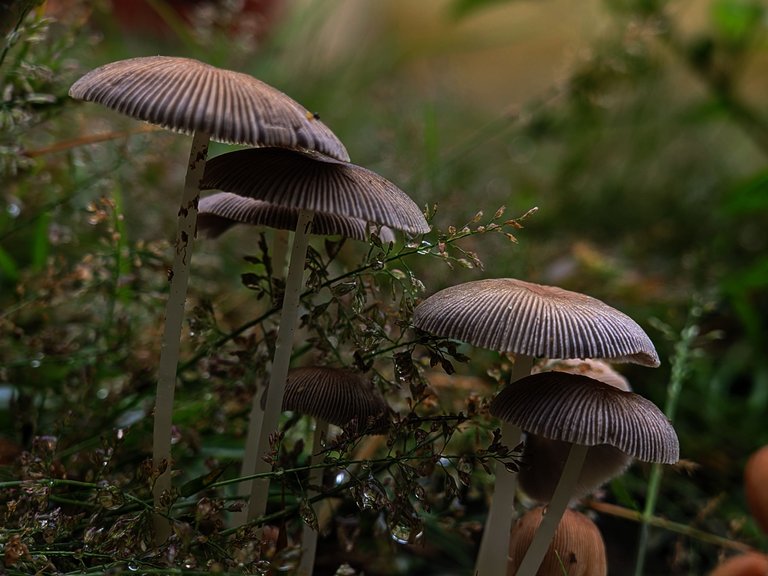 ---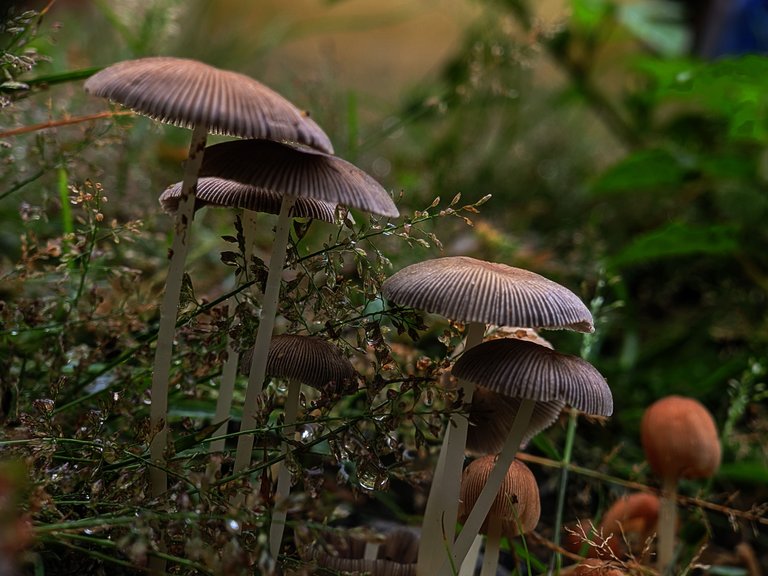 ---
Mushrooms are very fragile to the touch and they break very quickly if handled. This mushroom grows to a height of about 3-4 cm with a width of petals that is about 5-6 cm in diameter. This mushroom has a white stem color and has brownish petals or umbrellas. In addition to the interesting thing about this mushroom, which is that it has a very fast growth period, this fungus also has a very fast expiration period, namely by way of the scorching sun this fungus can die more quickly.
Alright guys, this is all that I can post on this occasion, hopefully this is useful and thank you.
User Tool Information
| Camera | Realme 5 pro |
| --- | --- |
| Equipment | Macro Lens |
| Objects | Mushroom |
| Edit | Snapseed |
| Location | Indonesia-Aceh |
| Photographer | @flamego |
---
---