FUNGIFRIDAY || PHOTOGRAPHY OF MUSHROOMS ON OLD WOOD

My contribution to the #FungiFriday community and appreciated by @ewkaw. And a big thank you to all the crew and members in this community.
---
Good morning and greetings to all of us, so this morning I want to share with everyone in the #fungifreday community especially for mushroom lovers, this time I will share my picture which is about mushrooms.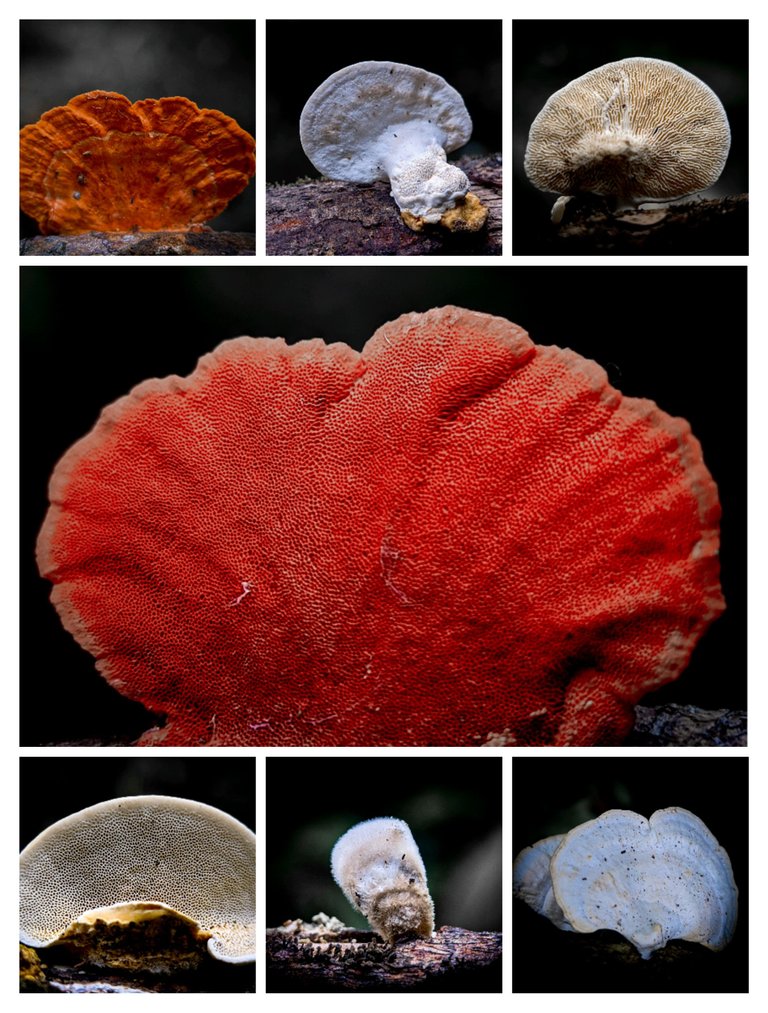 As usual, I did a mushroom search with my colleagues @mirz, @iq-bal and @mizal-rovel. We did an exploration of the mushroom search that was different from the previous search location, the previous location no longer had new mushrooms so we chose to look for a new location and we found it, for this new location we only found some interesting mushroom pictures for myself.
In my area many of all kinds of mushrooms grow on their own, and no one wants to grow mushrooms. As in my picture all these mushrooms grow naturally without any human intervention. Even though there is no human intervention, these mushrooms grow with their natural and fresh beauty. Here I found a lot of mushrooms that grow on weathered or old tree branches and some of these mushrooms are different from the previous mushrooms, the mushrooms that I found were of various shapes or colors, here are some pictures of my mushroom pictures.
---
1. Tyromyces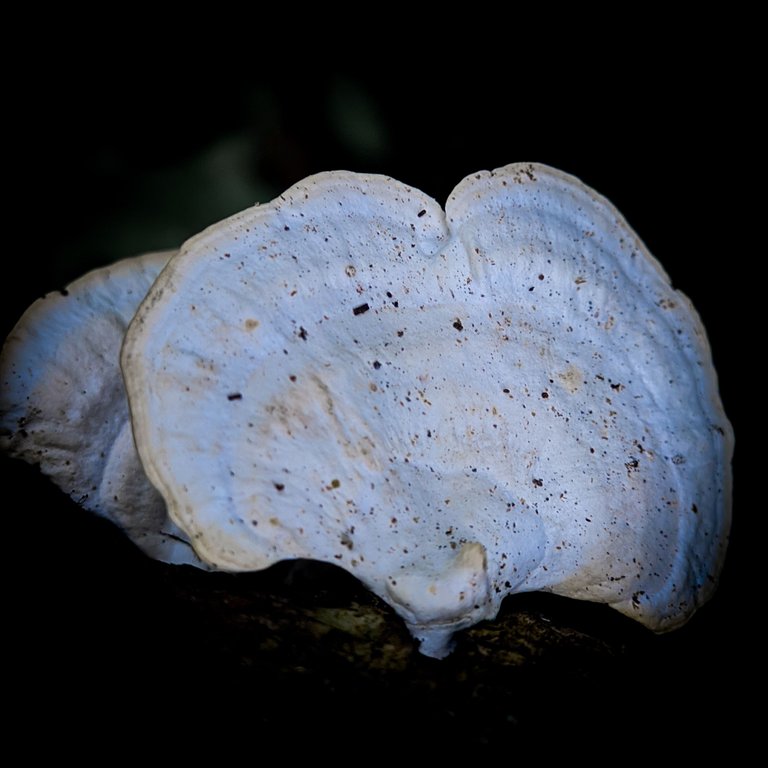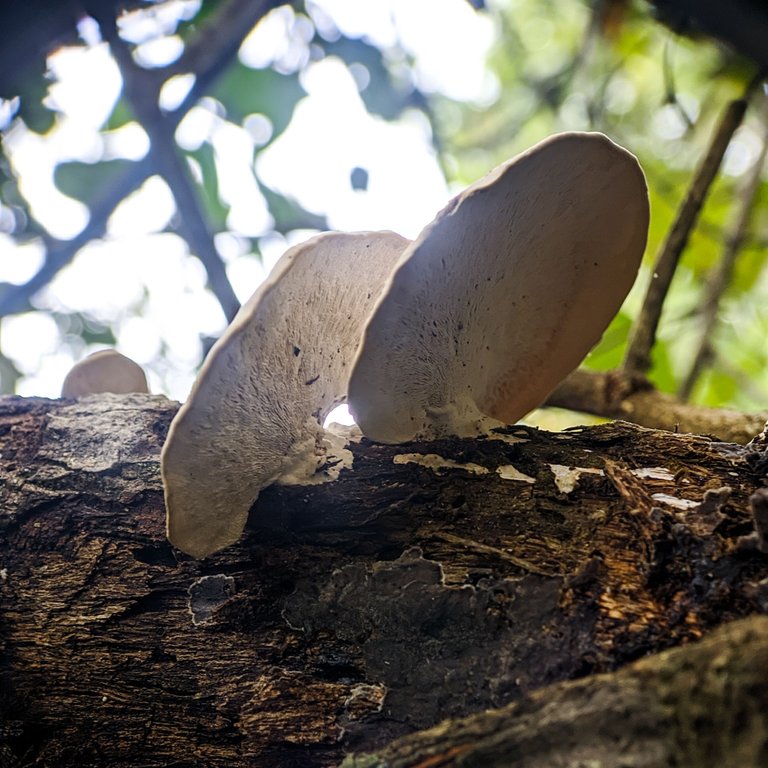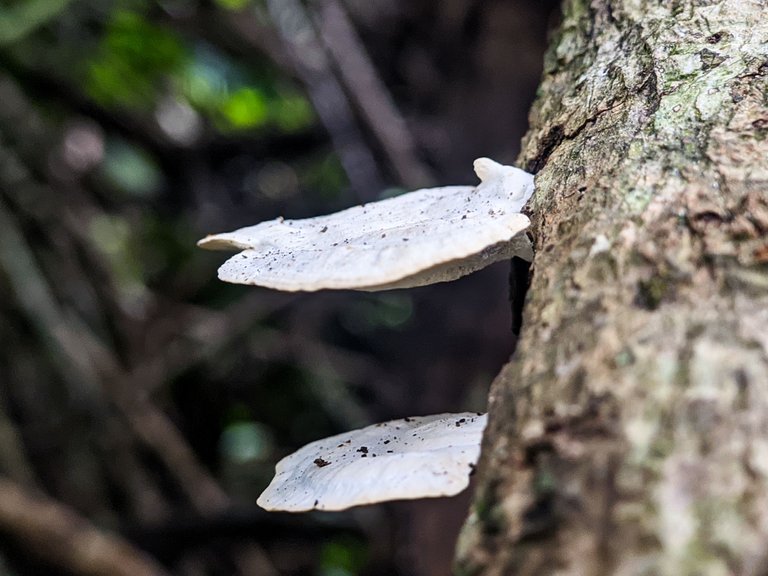 This mushroom has a wide shape in the size of the petals or about 2.5 cm. For the color, the mushroom has a white color. The fungus grows on a large tree.
---
2. Daedalea quercina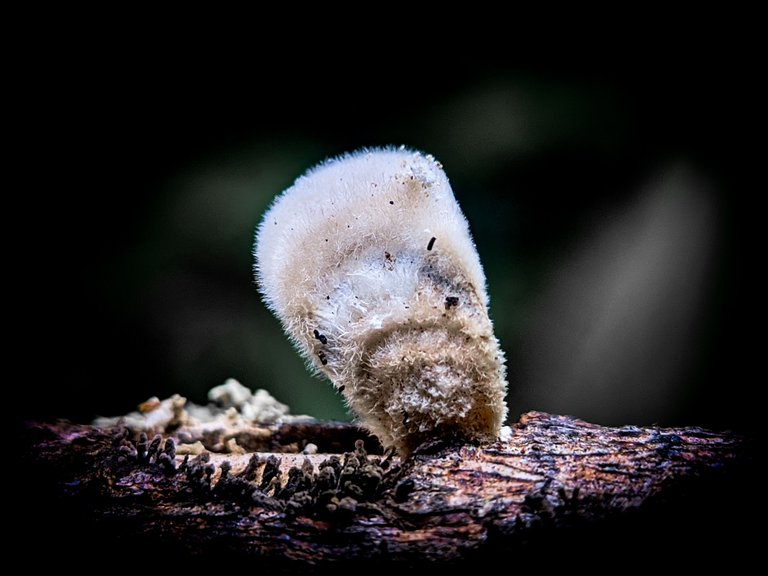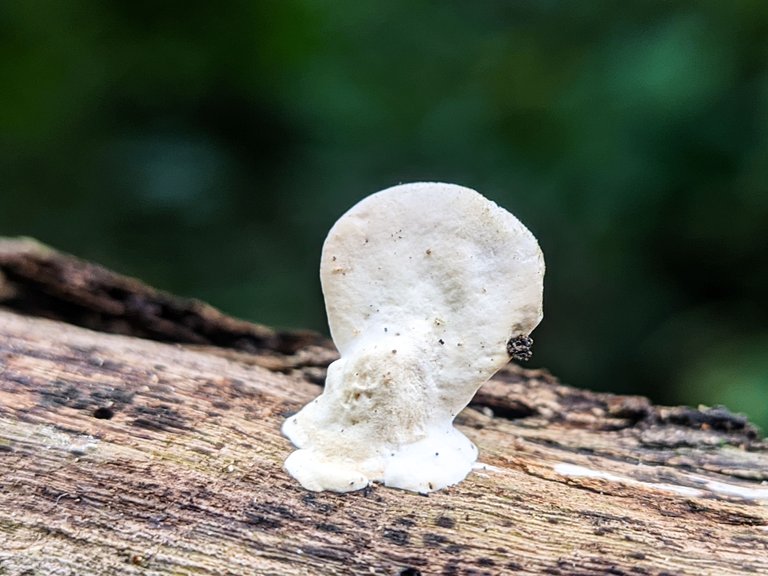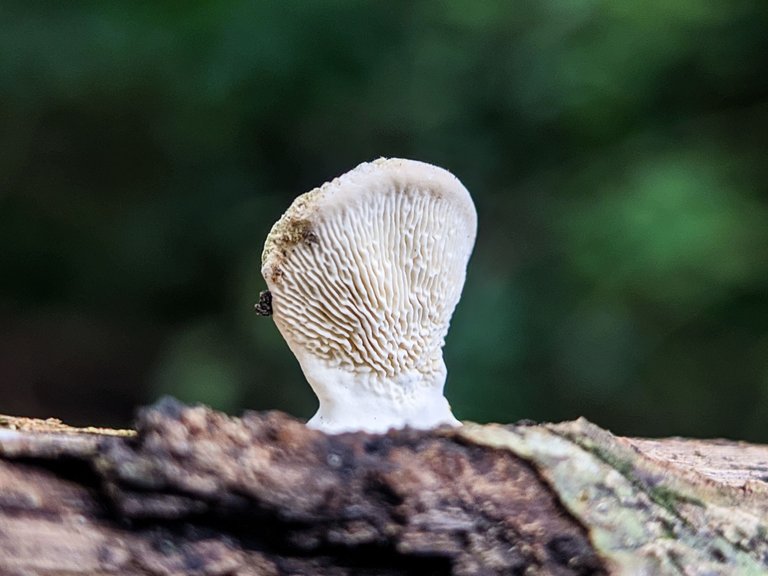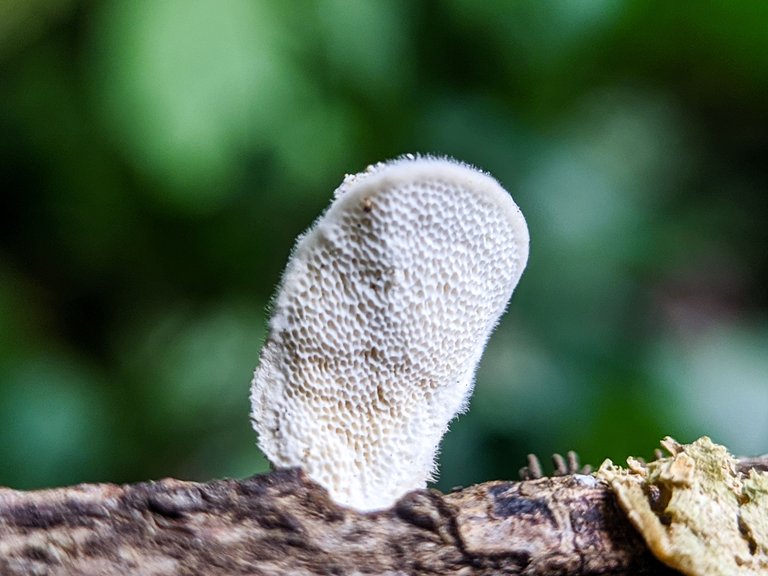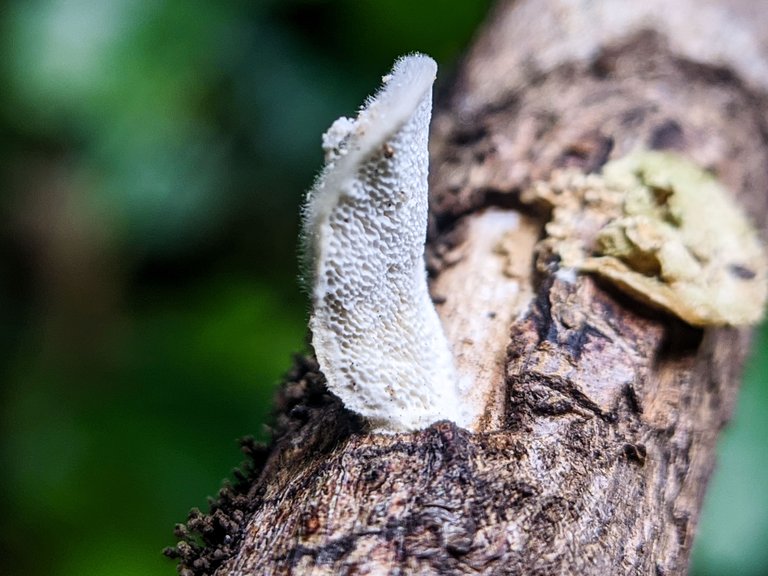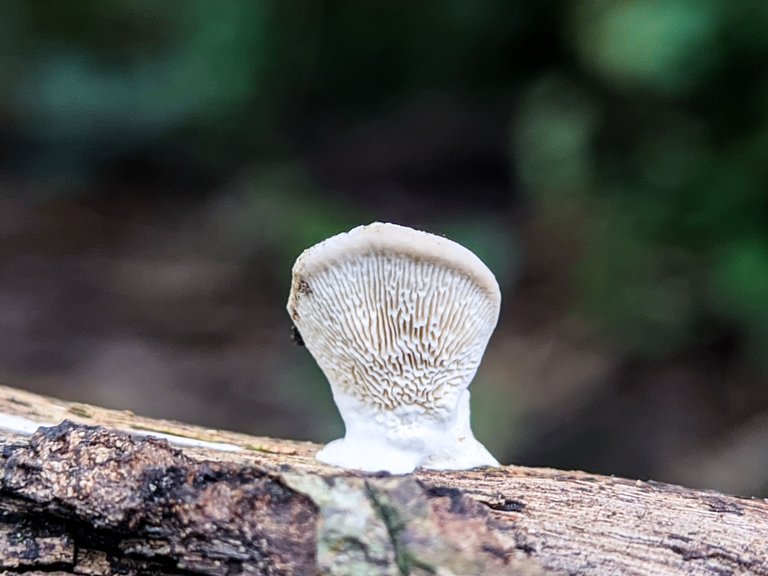 This mushroom has a unique appearance from other types of mushrooms, the uniqueness of this mushroom is similar to the tower in Italy, the fungus grows on old wood and has a very white color for the height of the mushroom, which is about half an inch.
---
3. Oxyporus populinus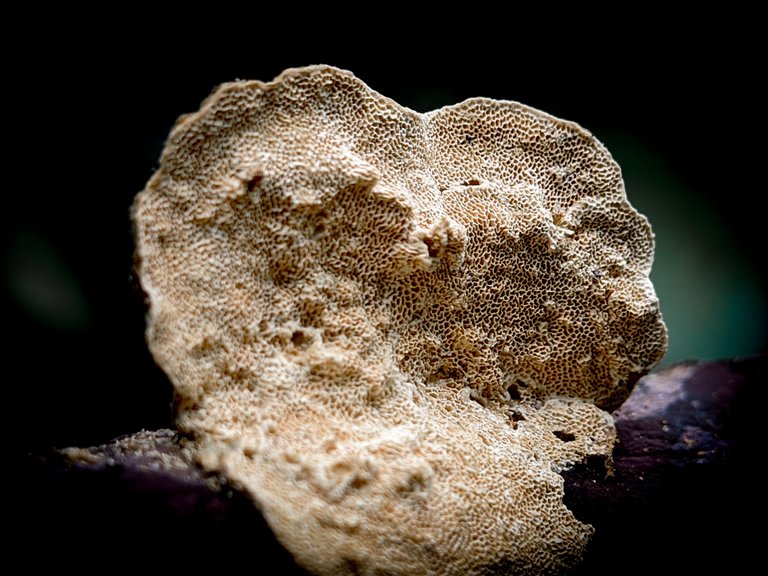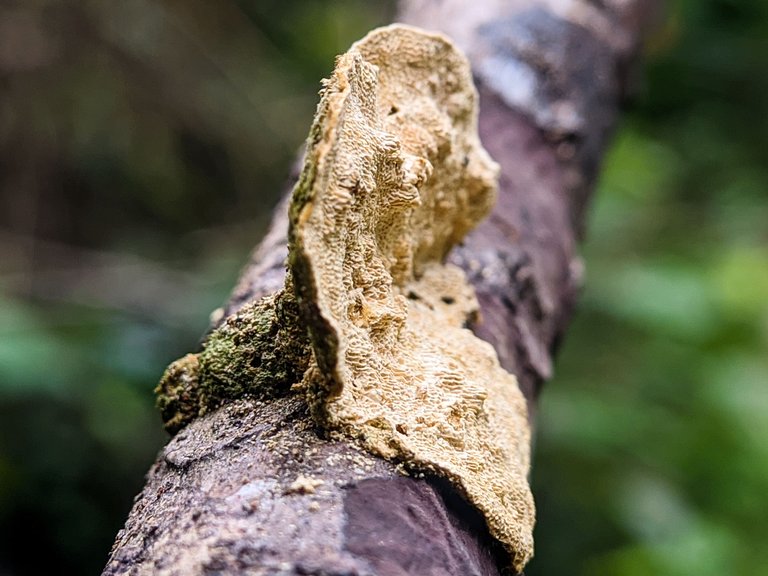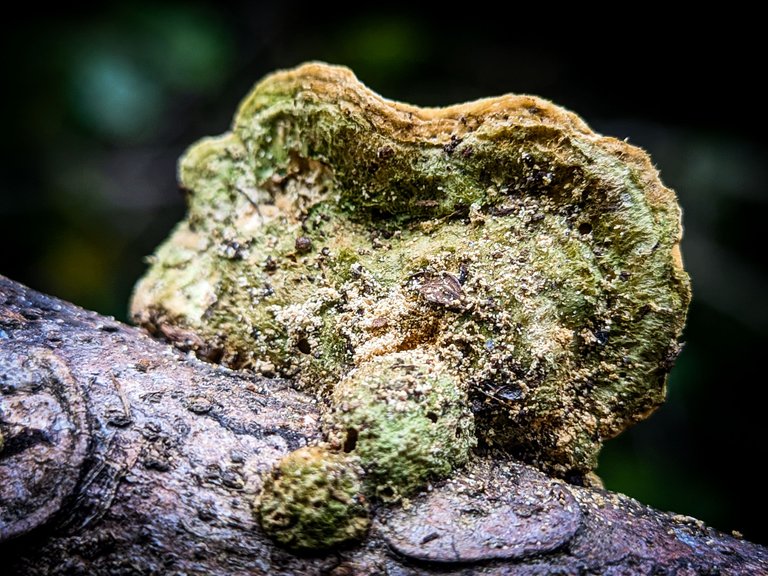 These mushrooms have almost the same shape variations as coral reefs, and also have moss-like behind them. This fungus also grows on old wood, and has a petal width of about 2 cm.
---
4. Trametes hirsuta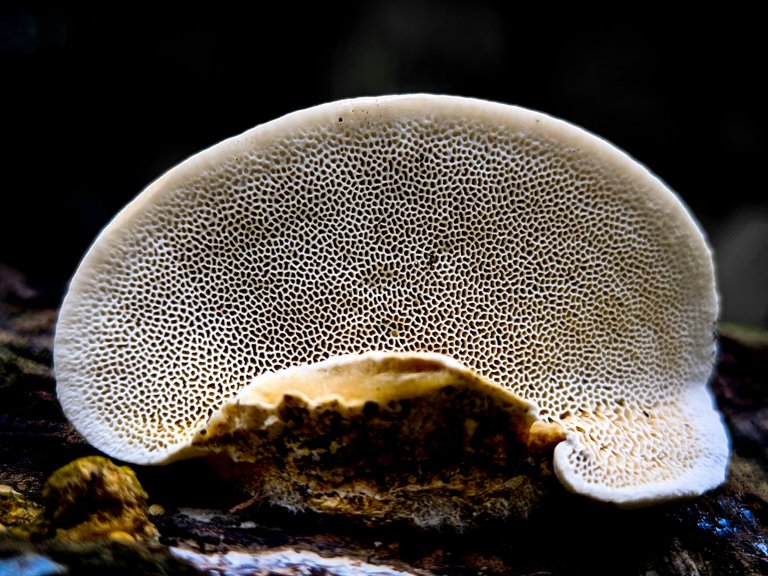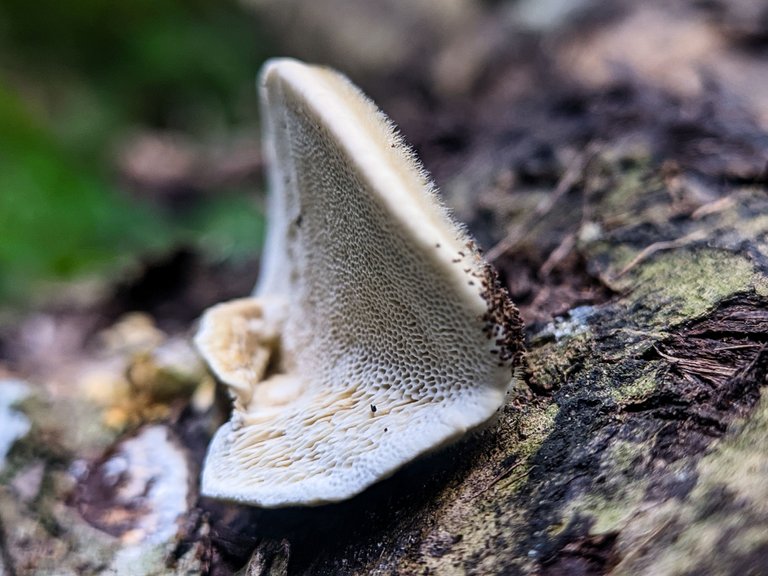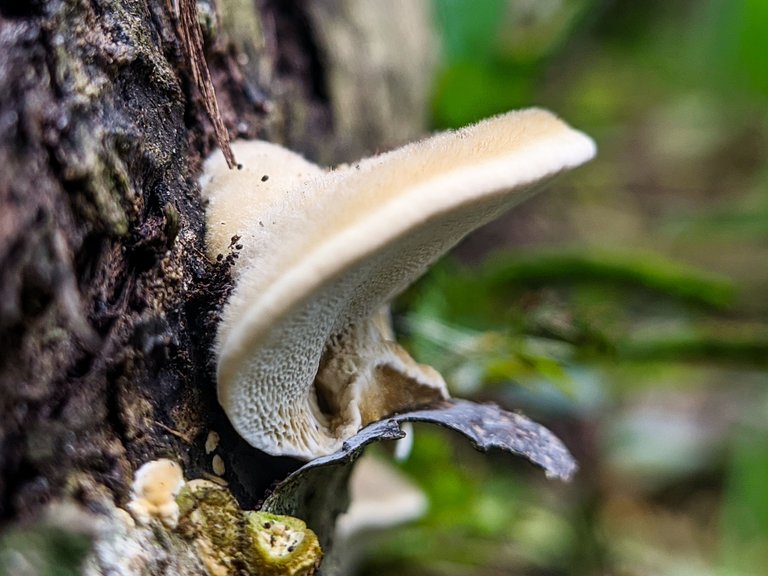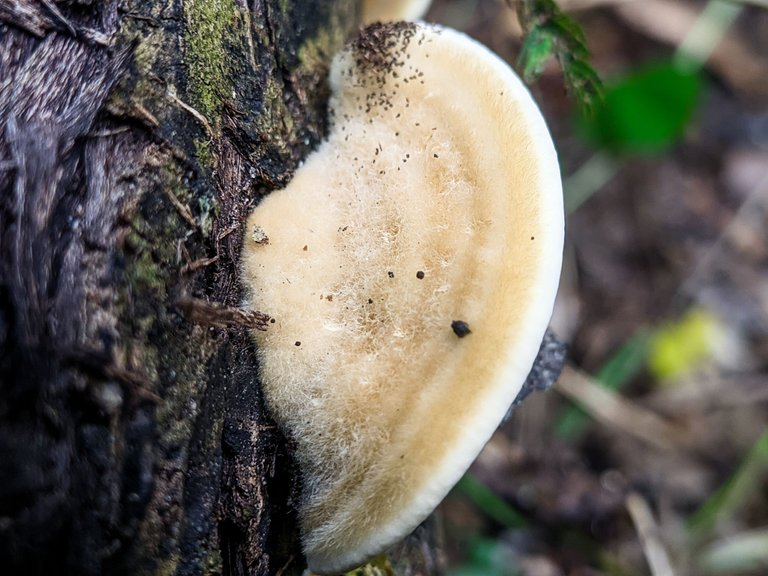 The following mushrooms are also almost the same as the shape of the shells of clams in the ocean, for the color this mushroom has a white and yellowish color. The width of the mushroom petals is about 2.5 cm.
---
5. Hapalopilus nidulans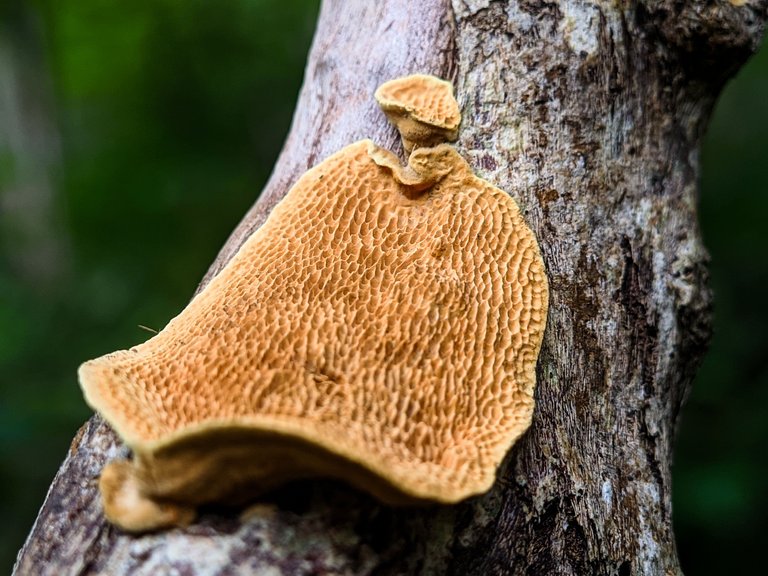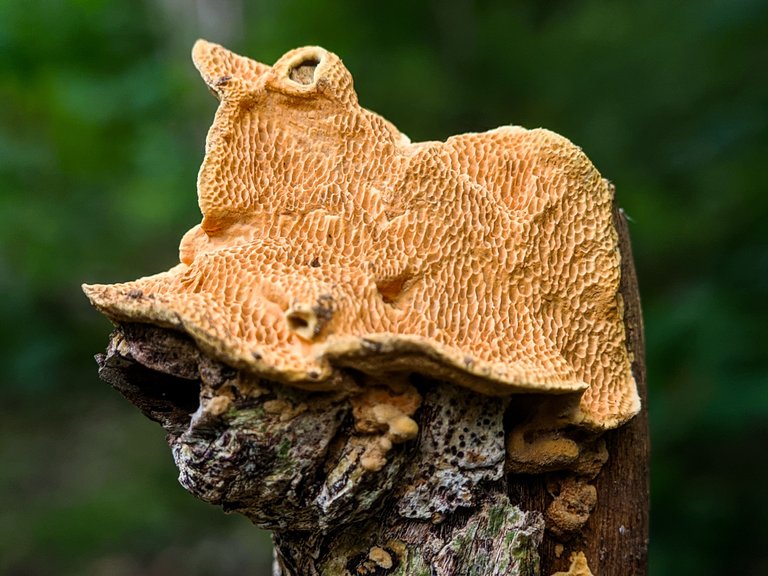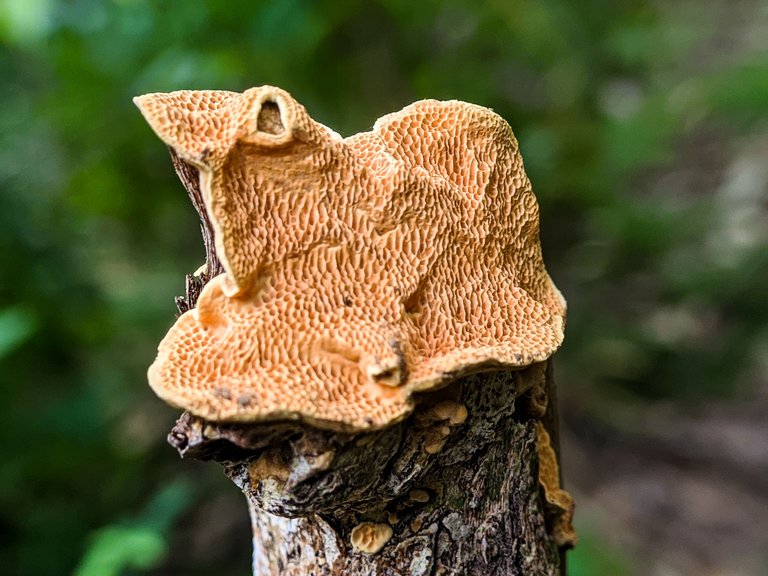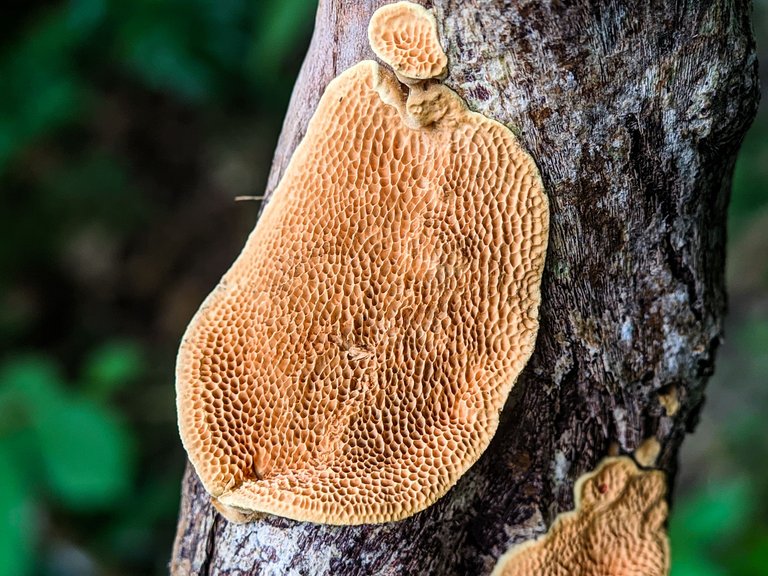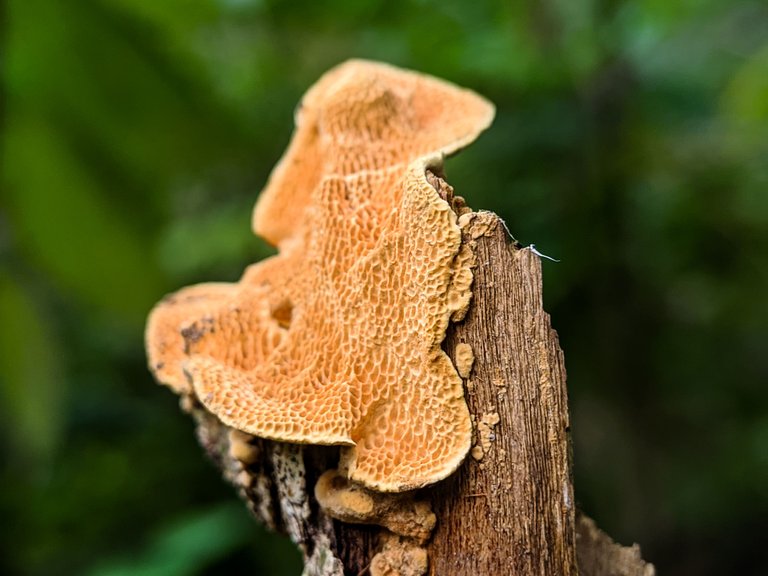 This mushroom has a yellow color, and grows on the trunk of a freshly cut tree, this mushroom has like a pore-like hole, the size of the mushroom is about 2 cm.
---
6. Pycnoporus sanguineus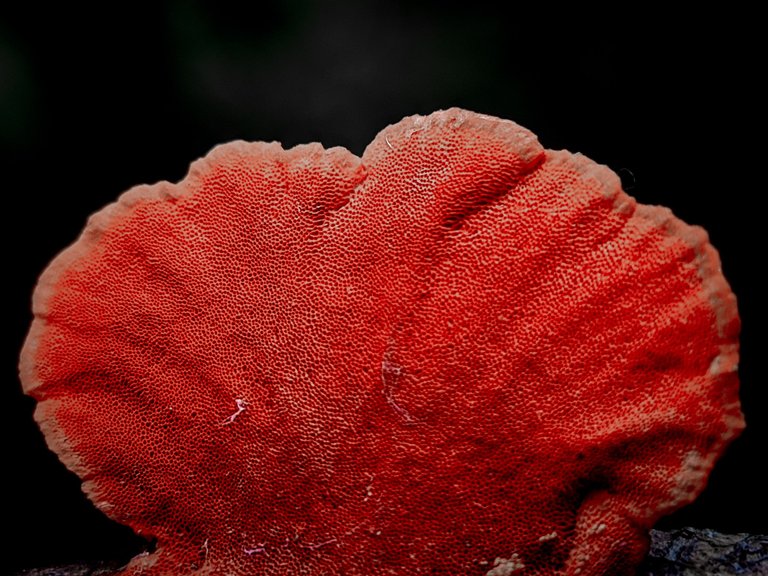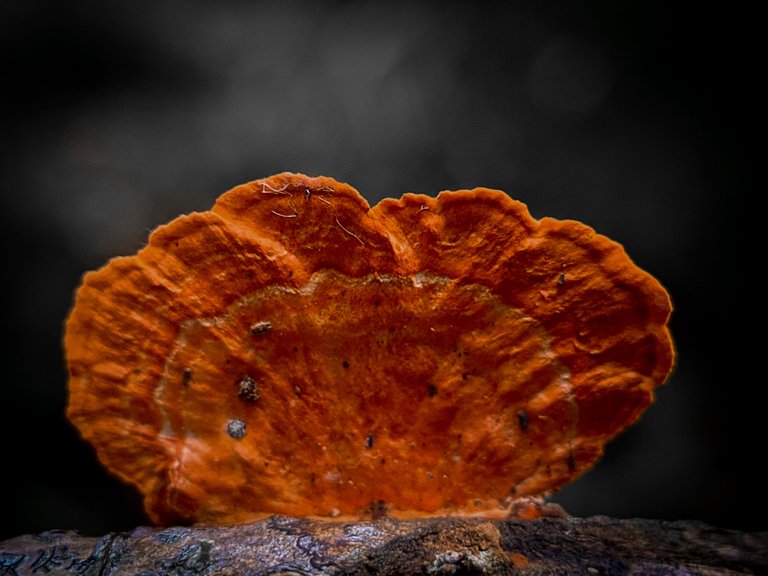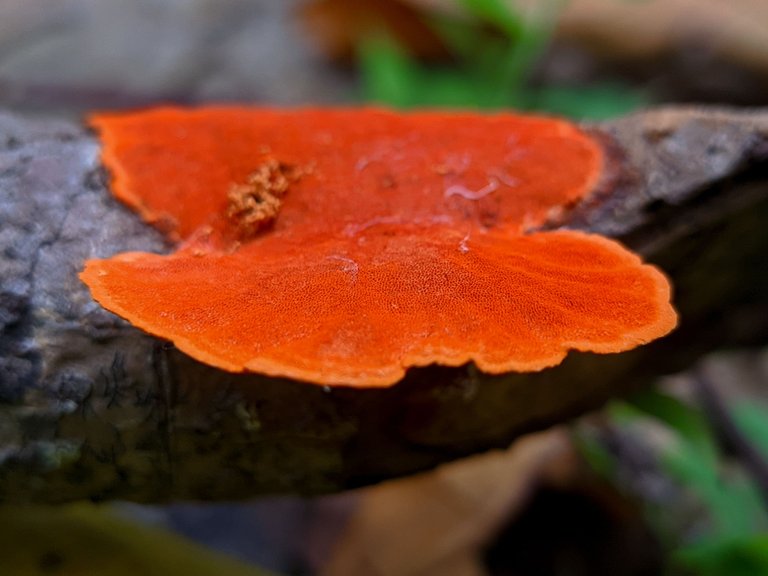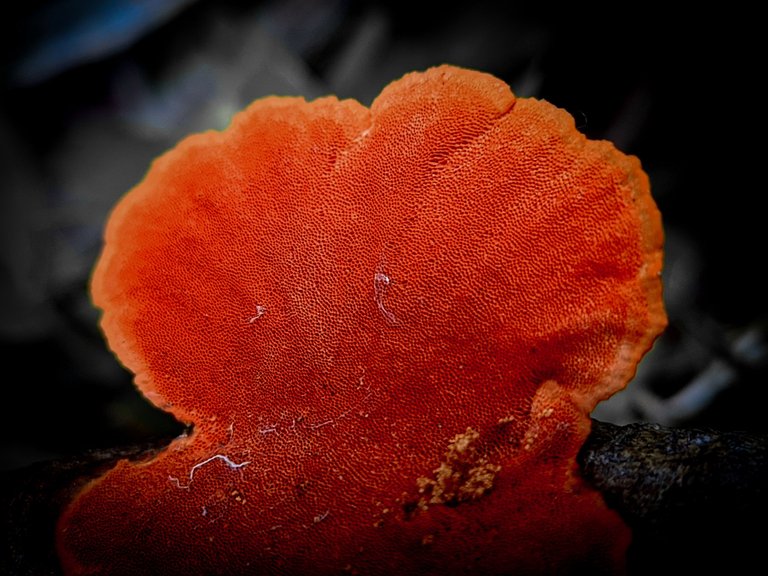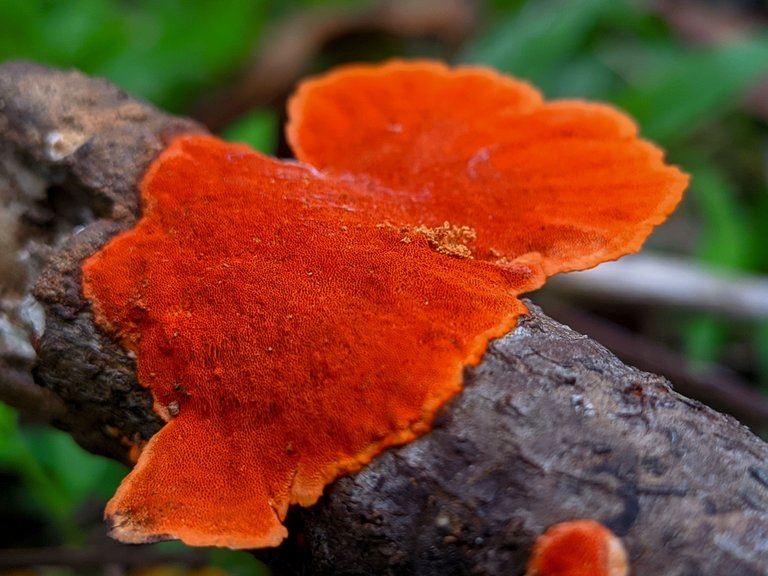 The mushroom has an orange color and is almost reddish, this fungus grows on the branches of a living tree and grows to a width of about 4 cm. This mushroom has a different beauty from other mushrooms, the beauty of this mushroom is its stunning color that makes us even more interested in photographing it.
---
7. Gerigit Mushroom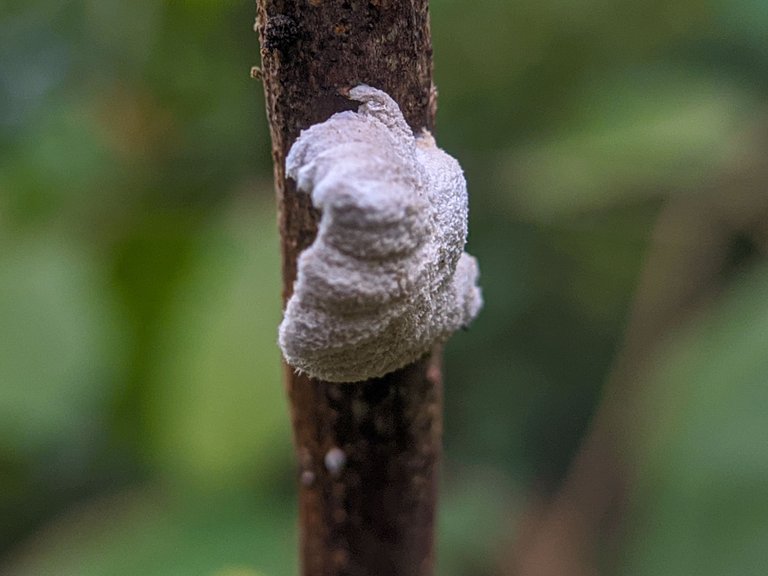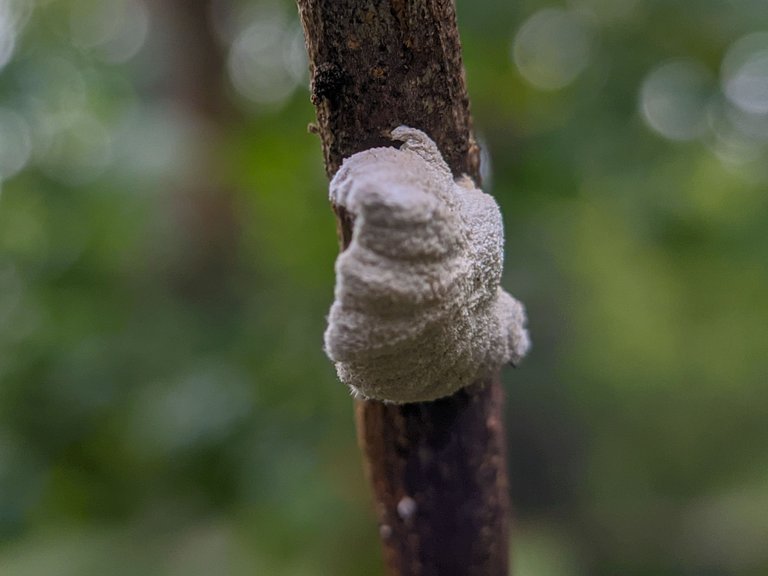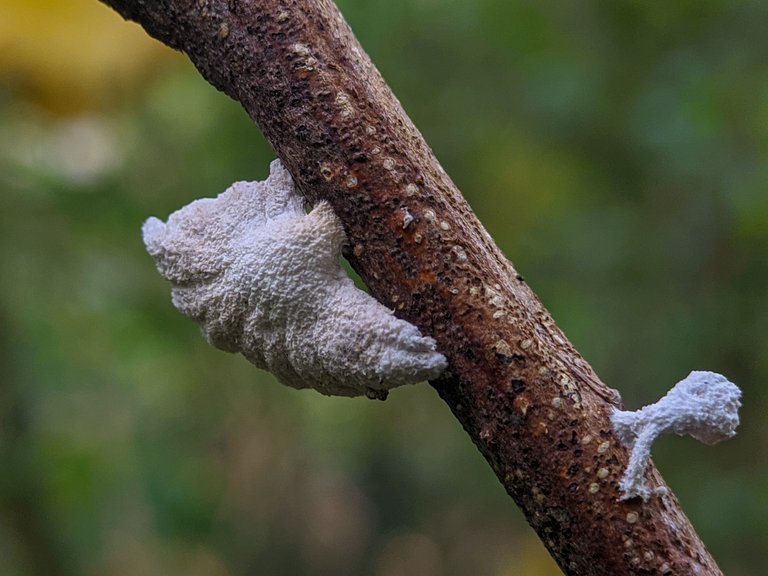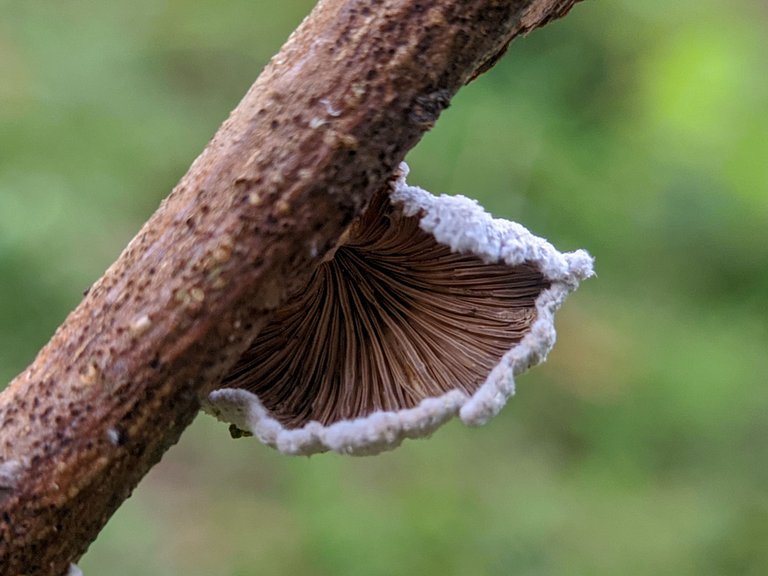 This mushroom grows on old tree branches, this fungus also often grows in groups, usually this fungus grows with crowds on old wood trees, this mushroom has a very small shape and has a size of about 0.5 cm the color of The mushroom is white and the color behind the petals is brown.
---
8. Daedaleopsis confragosa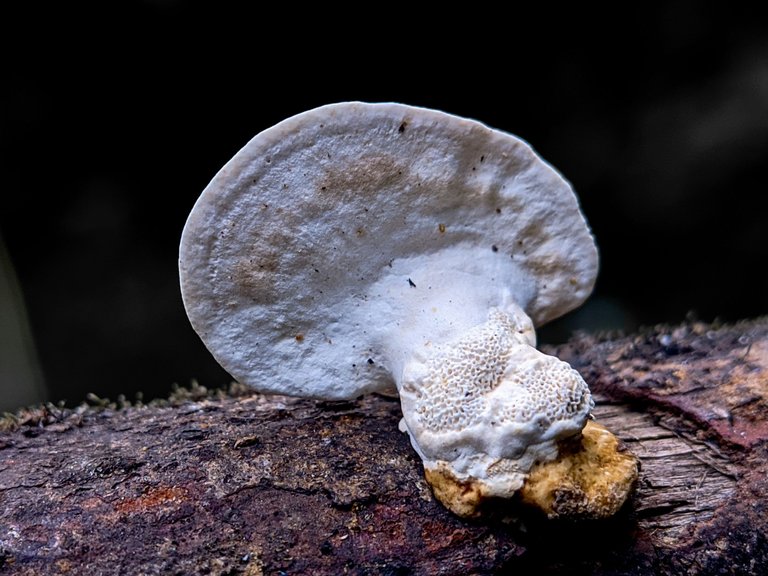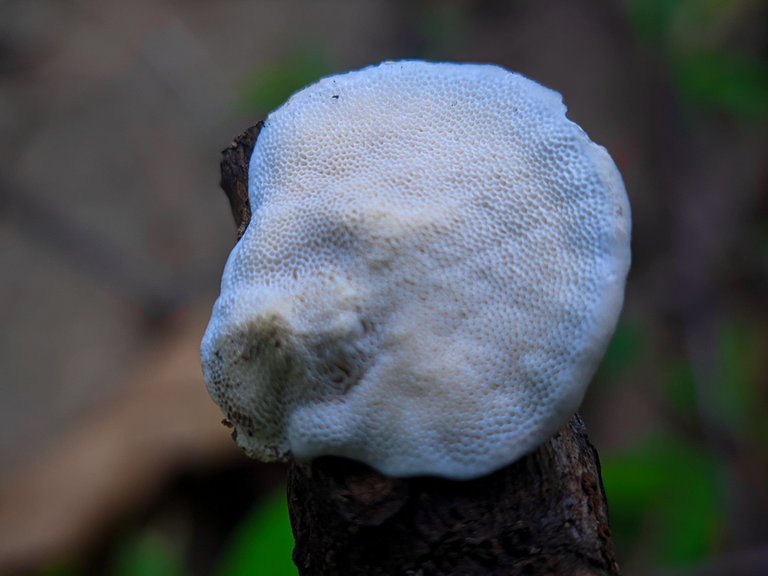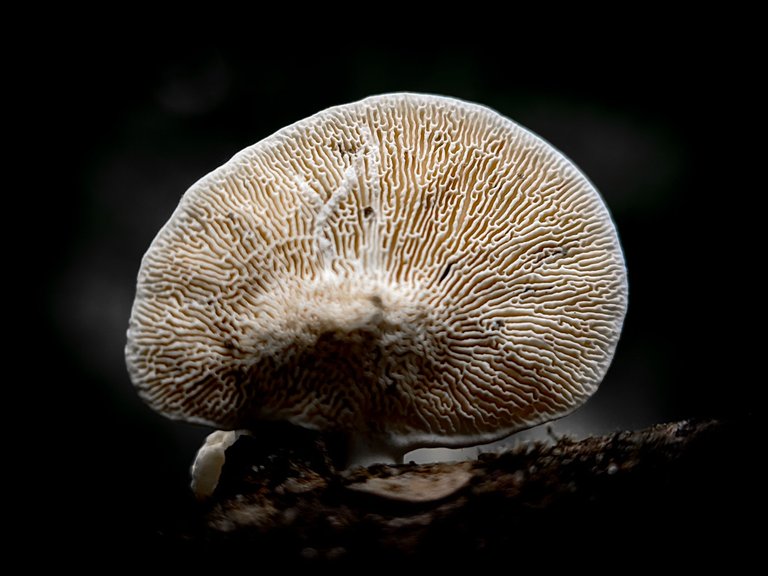 This fungus grows on the branches of an old tree, this mushroom grows with a width of about 1.5 cm of the petals, the color of the fungus is whitish and behind the petals this mushroom has a different color, namely brownish.
---
9. Daldinia concentrica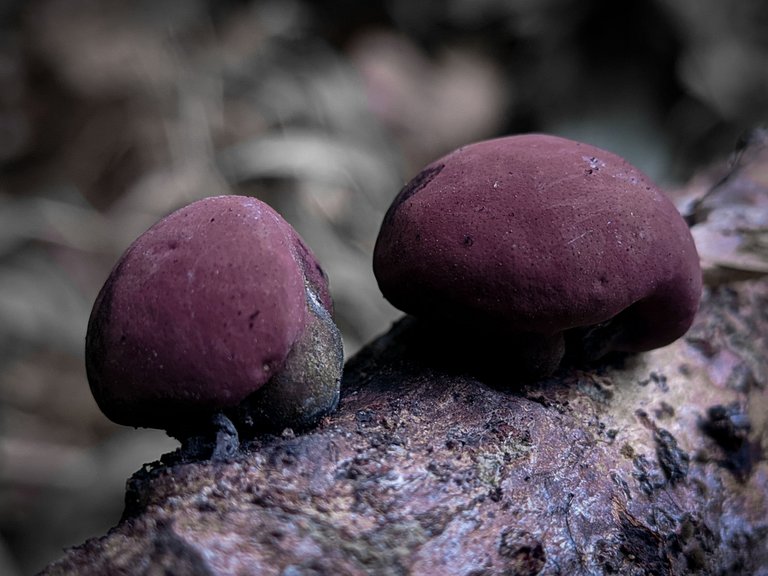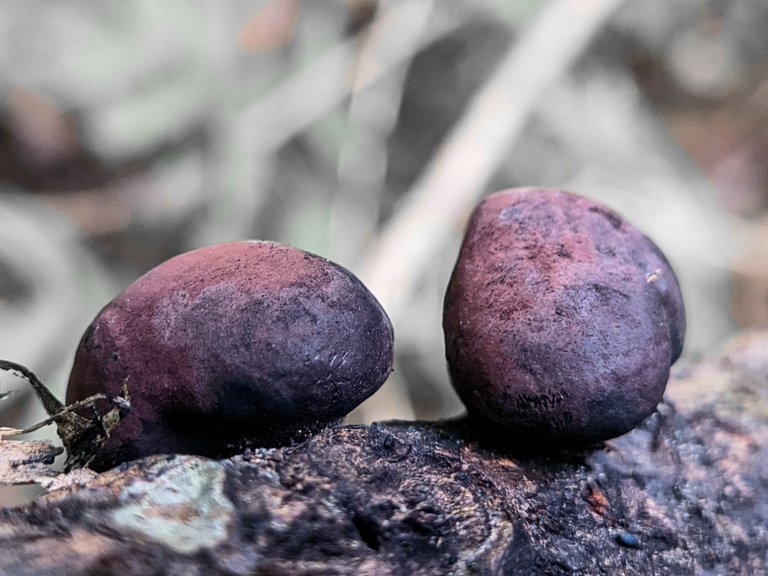 This mushroom is different from other mushroom forms, for the shape of the mushroom is oval like a chicken egg, the color of the mushroom is dark black and brownish. This mushroom grows on wood that has been burned.
---
10. Trametes Pubescens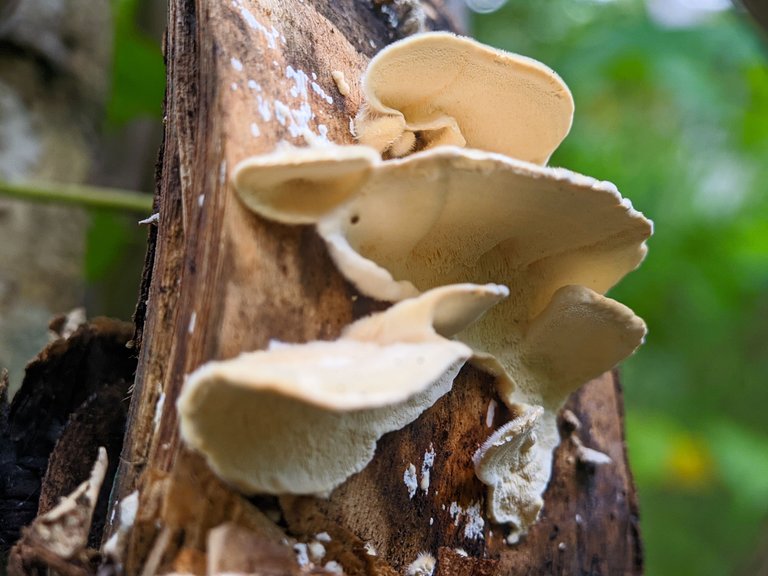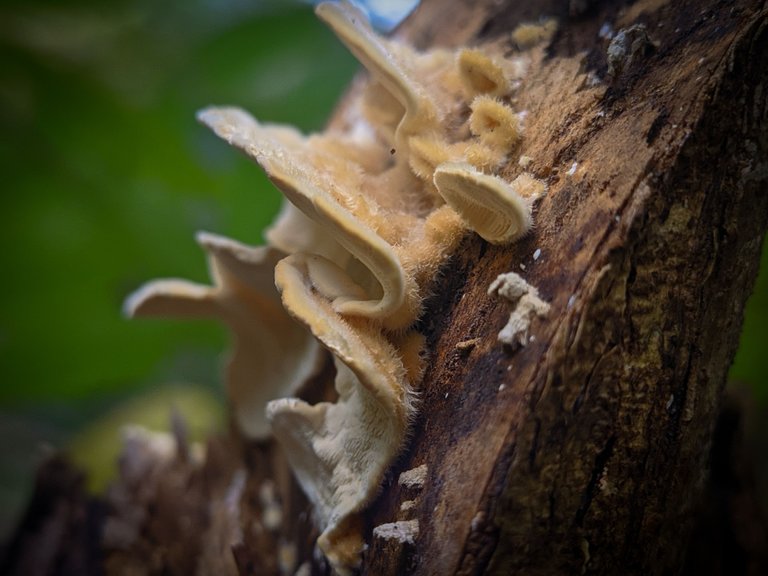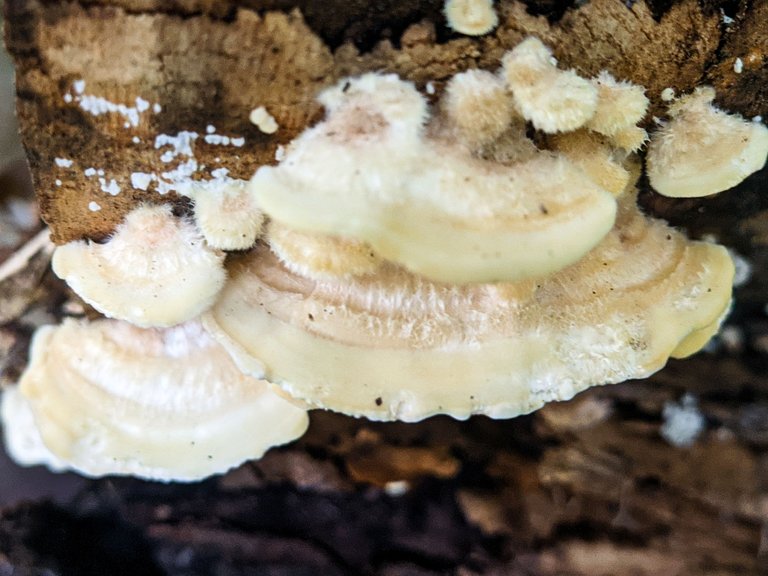 This fungus grows in the new tree trunk on slash, the color of the mushroom is yellow and white, this mushroom also has fine feathers.
---
Some of the pictures above are mushrooms growing on wood in the forest, based on an explanation from Wikipedia, Mushrooms or fungi are plants that do not have chlorophyll so they are heterotrophs. Fungi are unicellular and multicellular. Its body consists of threads called hyphae. Hyphae can form a network of branches called mycelium. Reproduction of fungi, there is a vegetative way there is also a generative way.
Based on my image above I have edited it with the Lightroom application and for the name and type I searched on google lens and I hope you like it.
User Tool Information
| Camera | Realme 5 pro |
| --- | --- |
| Equipment | Macro Lens |
| Objects | mushroom |
| Edit | Lightroom |
| Location | Indonesia-Aceh |
| Photographer | @flamego |
All right, this is all in this post, I hope this is useful and thank you.
my hobby is photography and my goal is to become a professional photography
---
---