FASCINATING INSECT || JAVA GRASSHOPPER (Valanga nigricornis)

Good evening and best wishes to all of you, so tonight I want to share an image called Javanese grasshopper.
---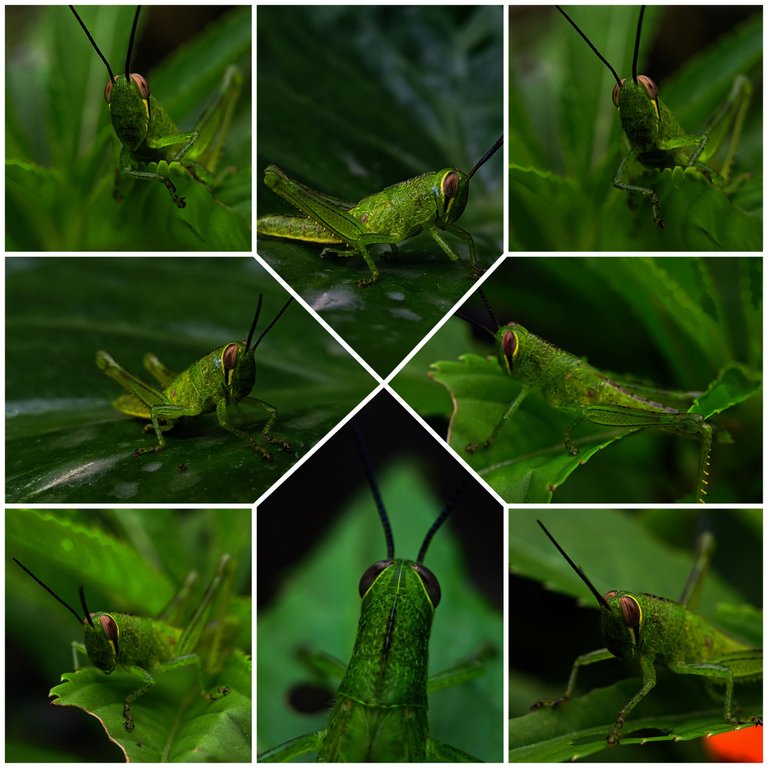 ---
This Java grasshopper is actually a bit like a rice grasshopper, but for this type of Java grasshopper it has a very large body size when compared to the rice grasshopper. This grasshopper often lives in our home environment and this grasshopper also often lands on green leaves of course. According to my observations, the female grasshoppers are bigger than the males but not all of them.
According to Wikipedia, Valanga nigricornis, the Javan grasshopper is a species of grasshopper in the subfamily Cyrtacanthacridinae of the family Acrididae.
This grasshopper has a relatively large body size or a length of about 50 mm, has a pair of antennae about 5 mm long which are black in color, has 4 legs including two on the left and two on the right, has 2 jumping legs including one on the left and one on the right and has a different color very green. Here are some pictures of the grasshopper.
---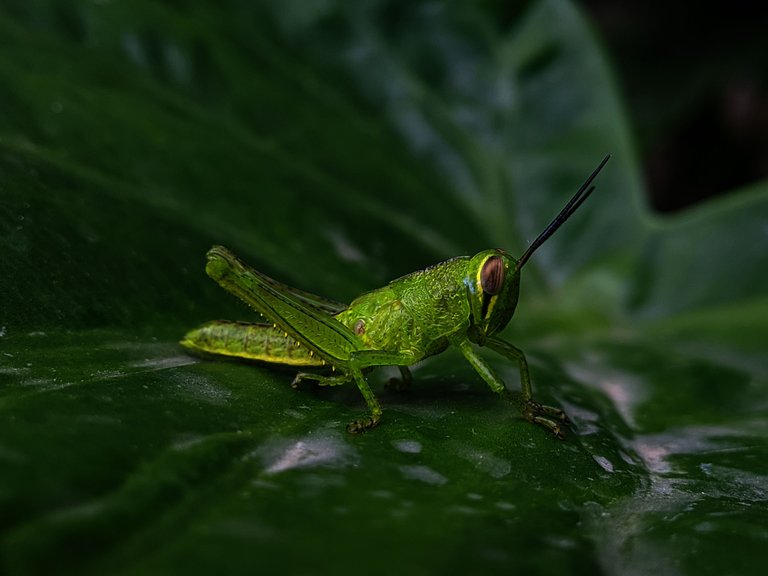 ---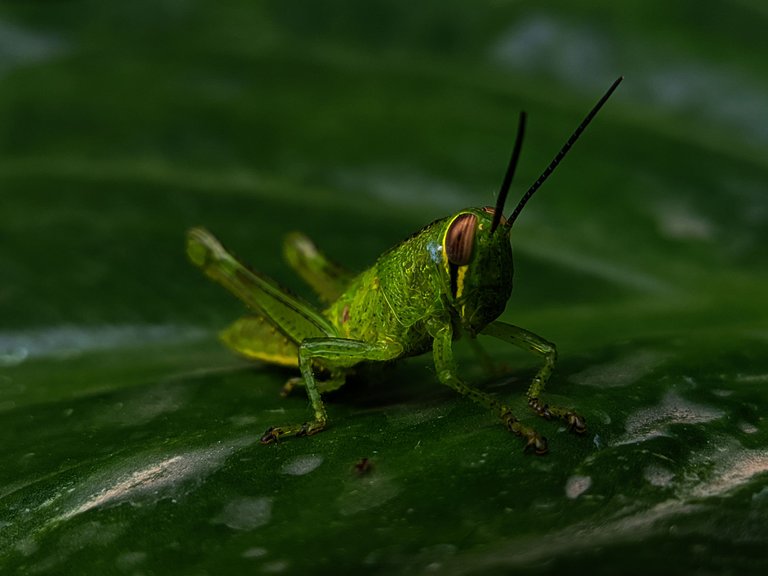 ---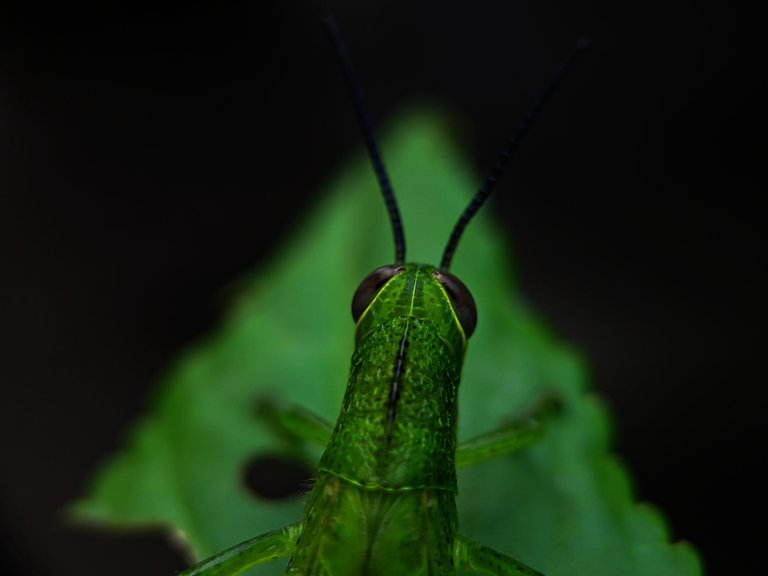 ---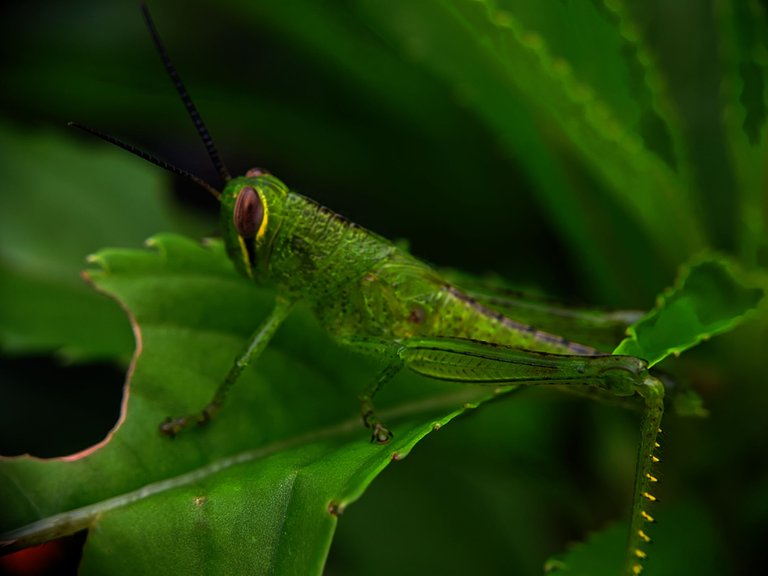 ---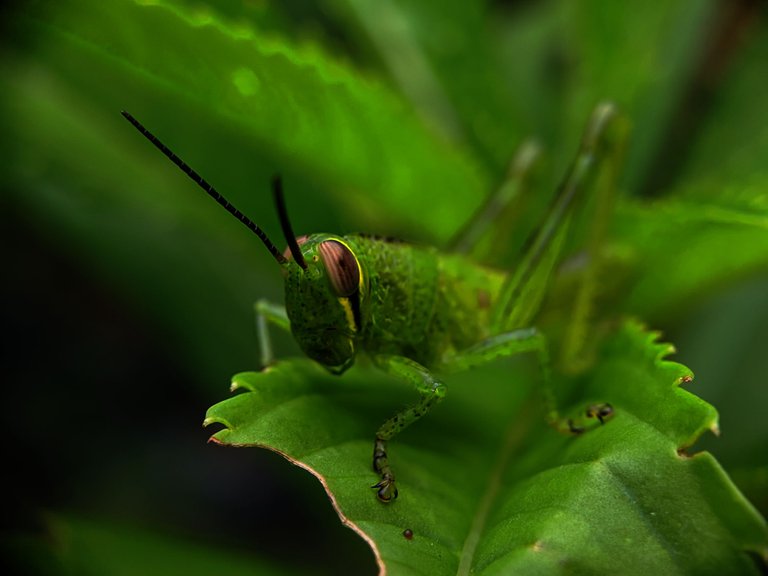 ---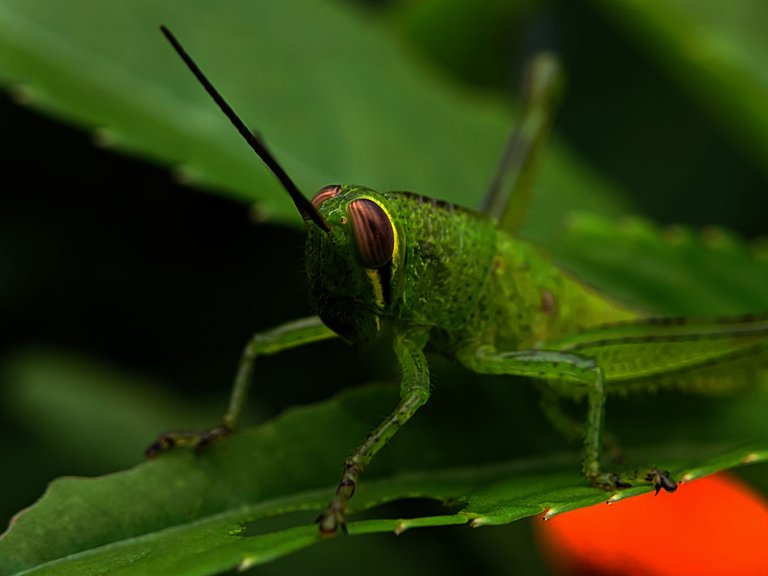 ---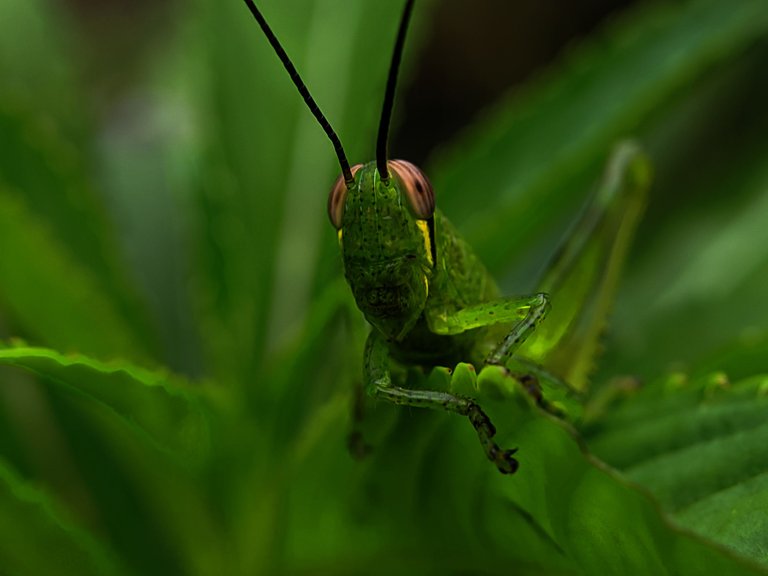 ---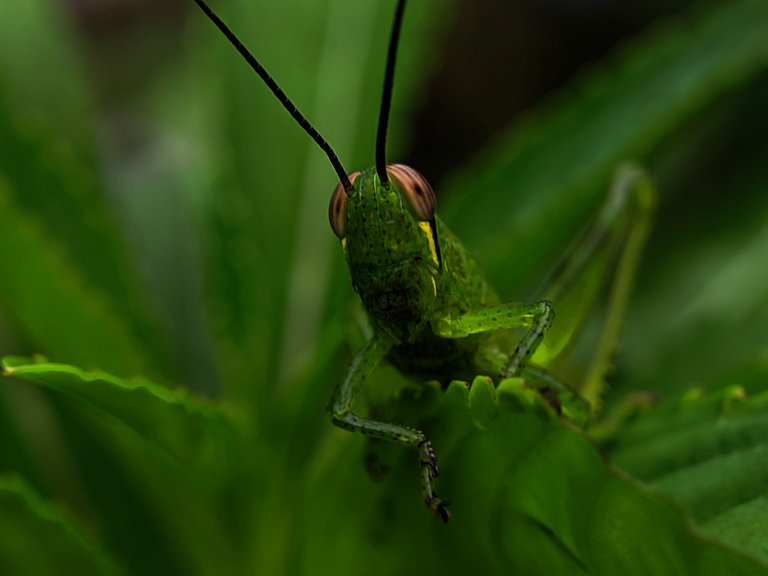 ---
These grasshoppers eat the leaves of plants around our homes so that the grasshoppers are included in the group of types of pests that are detrimental to humans and this is basically the chain of life.
User Tool Information
| Camera | Realme 5 pro |
| --- | --- |
| Equipment | Macro Lens |
| Objects | java grasshopper |
| Edit | Snapseed |
| Location | Indonesia-Aceh |
| Photographer | @flamego |
All right, this is all in this post, I hope this is useful and thank you.
---
---