Poema, Tu Ausencia. / POEM, YOUR ABSENCE.!. - [ESP-ENG]
POEMA, ¡TU ASUSENCIA!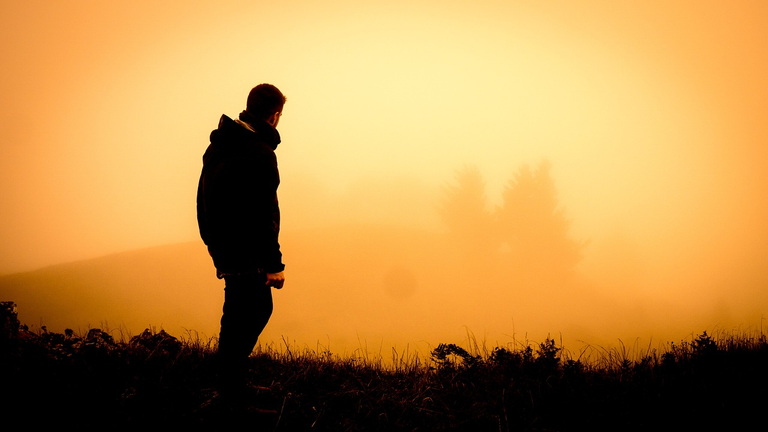 Fuente
Días de invierno, fríos y desolados,
se muestran ardientes comparados
con la frialdad que azota mi corazón,
tu ausencia me enloquece, me devora,
los días cálidos se vuelven fríos,
los días fríos se vuelven un caos,
tu silencio me ensordece,
desde que te fuiste mi vida es un desorden entero,
despertar no quiero, pues tu ausencia será mi compañía,
dormir no puedo, sin tu cuerpo calentando el mío,
me hace falta tu aliento, tus besos, tus te quieros,
una palabra de serenidad y de estímulo,
un abrazo hermoso de tu ser,
es lo que quiero volver a tener,
mi pasión sola es una pasión loca,
inhibida, cortada, sesgada, amputada,
desprendida repentinamente por el fatídico destino,
tu ausencia me hiere, me tortura, me mata,
la falta de tu aliento en mis labios, en mis ojos,
me hacen desearte infinitamente, verte en todos lados,
es un sueño, un deseo o tal vez un delirio,
una vida que me consume, por tu ausencia,
sin sentido pasa el tiempo,
no sé qué calendario es,
todo terminó para mí,
en el momento en que tu silencio me abordó,
sin embargo, a pesar de tus calladas palabras,
a pesar del silencio de tu voz,
tu corazón escucho latir, una y otra vez,
donde quiera que vaya,
tu recuerdo me mantiene vivo,
a pesar de tu partida,
a pesar de tu silencio,
a pesar de tu ausencia.
Poema de mi propia inspiración y autoría.
---
English Version.
POEM, YOUR ABSENCE.!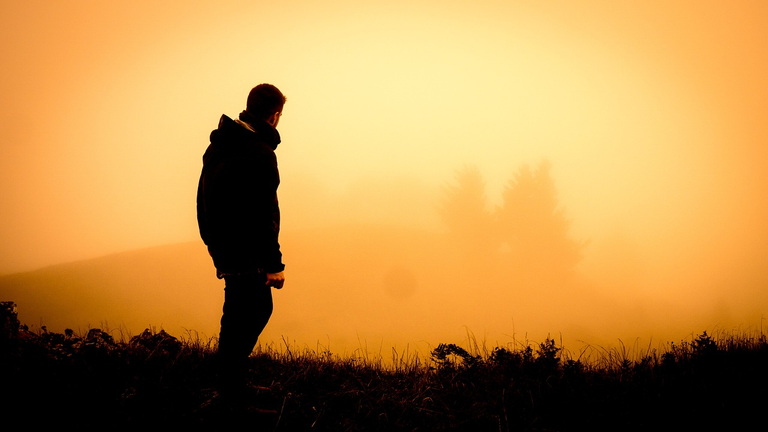 Source
Winter days, cold and desolate,
they are ardent compared
with the coldness that whips my heart,
your absence drives me crazy, devours me,
warm days turn cold,
cold days turn to chaos,
your silence deafens me,
since you left my life is a complete mess,
I don't want to wake up, because your absence will be my company,
I can't sleep without your body warming mine
I need your breath, your kisses, I love you,
a word of serenity and encouragement,
a beautiful hug of your being,
is what I want to have again,
my passion alone is a crazy passion,
inhibited, severed, skewed, amputated,
suddenly detached by fateful fate,
your absence hurts me, tortures me, kills me,
the lack of your breath on my lips, in my eyes,
they make me want you infinitely, see you everywhere,
It's a dream, a wish or maybe a delusion
a life that consumes me, by your absence,
senseless time passes,
I don't know what calendar it is,
it's all over for me
the moment your silence approached me,
yet despite your quiet words,
despite the silence of your voice,
I hear your heart beating, over and over again,
wherever I go,
your memory keeps me alive,
despite your departure
despite your silence
despite your absence.
Poem of my own inspiration and authorship.
---
Saludos a mis amigos @marucha01 @nini08 @albaandreina @jcrodriguez @marybellrg @appreciator @sacra97 @lisfabian
---
---