Meeting of the Spirits

Mahavishnu Orchestra: John McLaughlin (electric guitar), Jerry Goodman (violin), Jan Hammer (keyboards, organ), Rick Laird (bass) and Billy Cobham (drums, percussion). From the album The Inner Mounting Flame (1971).
This is the first album and first hit of the jazz fusion group Mahavishnu Orchestra led by virtuoso guitarist John McLaughlin, following more than a year later in the footsteps of the memorable Bitches Brew by Miles Davis. After the continuous development of rock during the 1960s and its multiple manifestations, such as pop/rock, blues rock, folk rock, psychedelic rock and progressive rock at the end of the decade, new styles appeared composed by hybrids with other genres that sought to increase popularity by reaching wider audiences. However, there were also bands with real artistic ambitions, such as the Mahavishnu Orchestra bridging rock and jazz in an energetic and impressive way.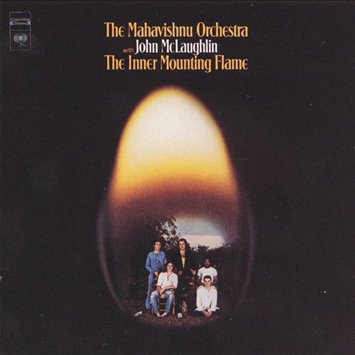 Album cover
McLaughlin had already proven to be an excellent improviser, but in this album he displays all his resources. His extraordinarily precise fingering and the impressive speed of his solos puts his concerts somewhere between feat and exhibition. His powerful guitar with strong distortion and Jerry Goodman's breathtaking acoustic or electric violin provide an original and explosive tandem with greatly extravagant rock progressive solos. Although the music is within jazz context, it is rock which predominates with the electronic innovations introduced by Jimmy Hendrix.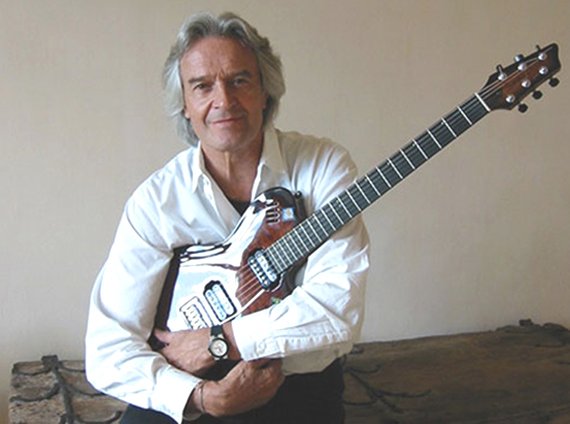 John McLaughlin
McLaughlin and Goodman are supported by keyboardist Jan Hammer, master of the Moog synthesizer; electric bassist Rick Laird, solid as a rock and capable of adapting to any time signature; and Billy Cobham, considered the best jazz fusion drummer along with Tony Williams, who had already performed with McLaughlin in other works, and who combines hard rock aggressiveness with the brilliance of jazz technique. Also, The Inner Mounting Flame, with its influence of Indian music mixed with blues scales, contains previously unheard melodies and rhythms that changed the musical approach even before the appearance of synthesizers, computer programs and drum machines.
---
---