Finally Try Warung Bunana After Getting Recommended To Try For So Long By Friends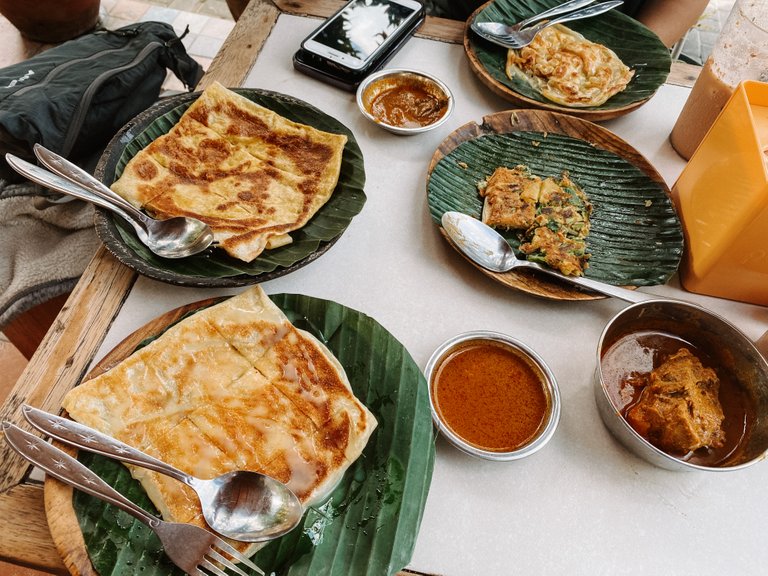 Hello my dear friends …
In this post, i want to share about the restaurant that my friend's recommend to me . In fact, i went here with her also. She first recommended this place to me when i first land in Bali in November, but at the time i never had the chance to actually try this place. Now i am back to Bali again, we think that its the right time that we should try them together, i actually really excited to go here. The name is Bunana Restaurant. They have a lot of branches. There are two branches that close to our place. One is actually closer but we ended up choose to go here because its closer to my friend's house in her workplace. My friend live in Bali, Denpasar to be exact, but she work in Klungkung. Since she lived pretty far from me, we ended up only able to meet each other in the weekend. The last time, we can meet almost every weekend. But, in this time travel to Bali, we didnt have the chance to meet because our schedules keep clashing with each other. Its so upsetting but what can we do. Actually, its fine because we planned to have an overnight travel later.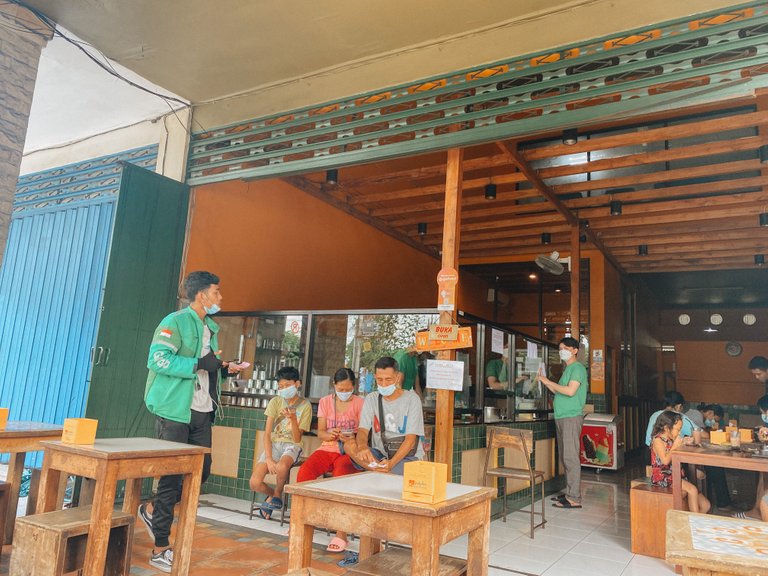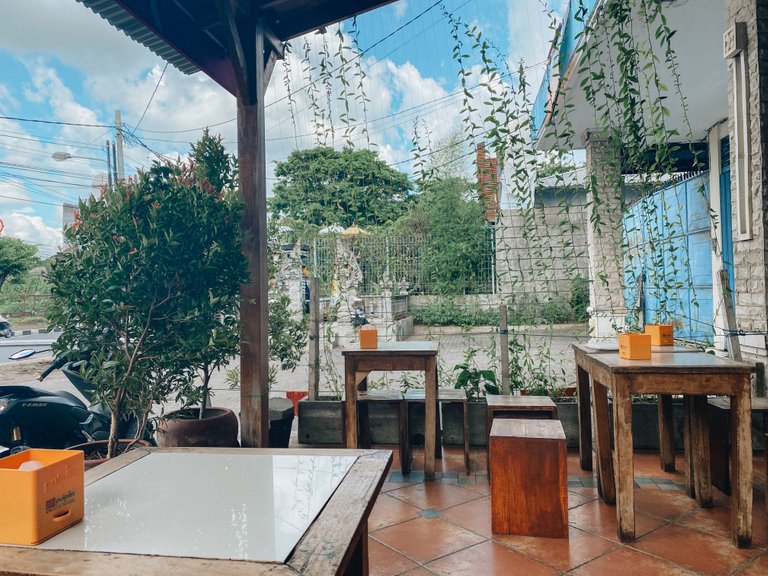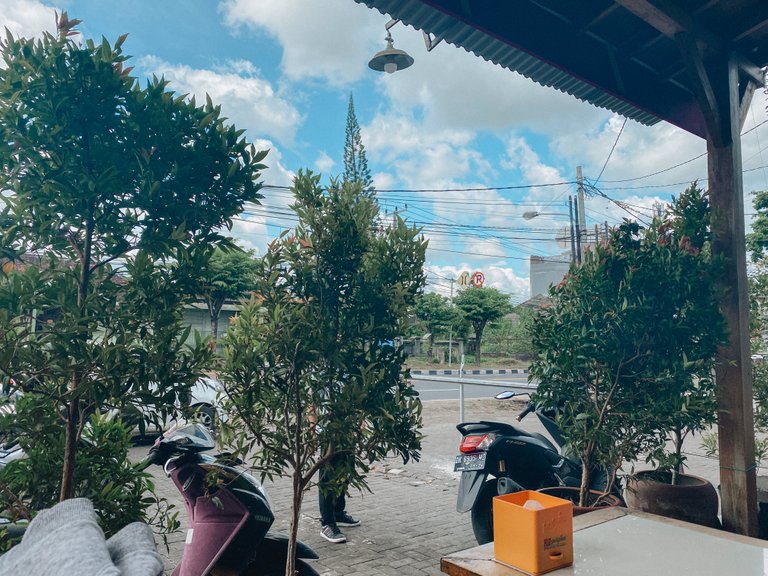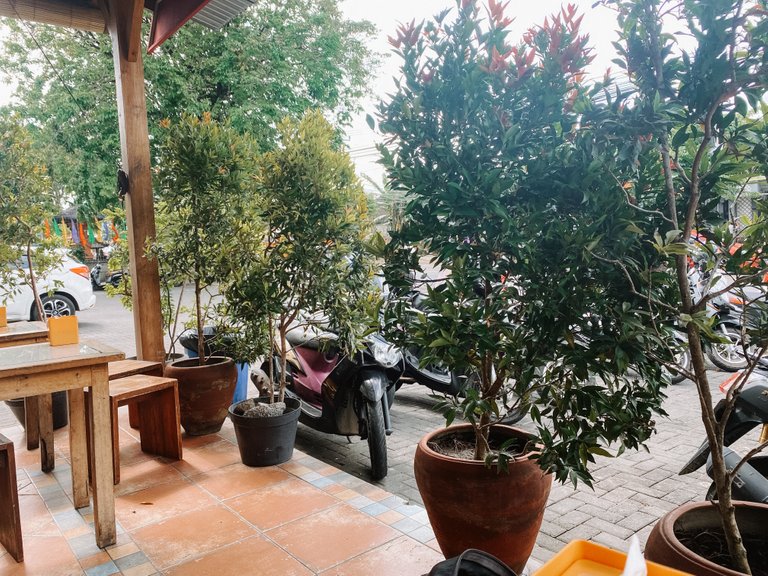 This is what the place looks like. Its a very simple place, nothing fancy. Its the same as the price of the food in here. Though the place is not fancy, the place is absolutely clean and comfortable. So, we dont have to worry about our comfort when we go eating in here. I love that when a place that sell cheap food have a clean and comfortable sitting space. Now that i think again, i think its quite common in Bali. Its common in Bali maybe because this is a city with a lot of tourists so they feel the need to put effort into their cleanliness.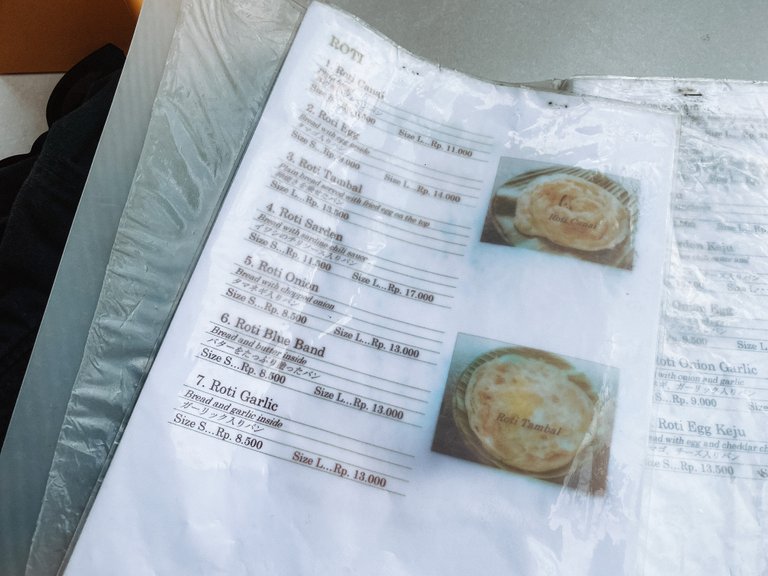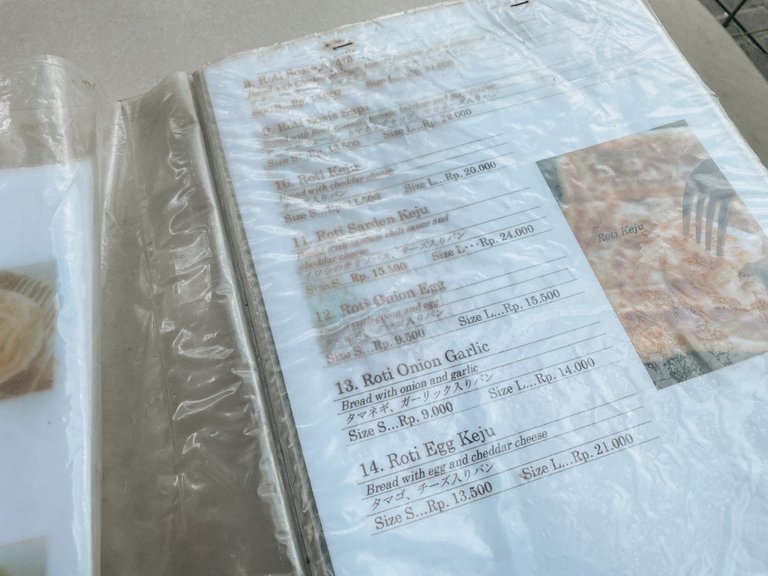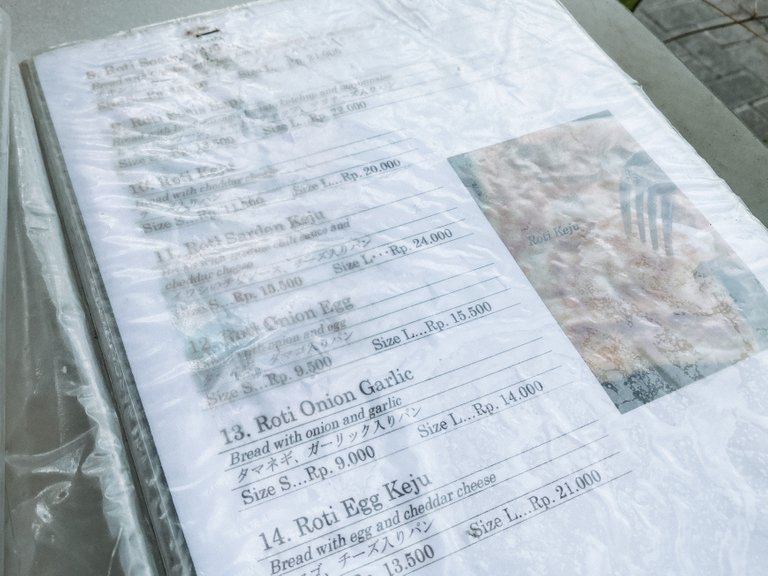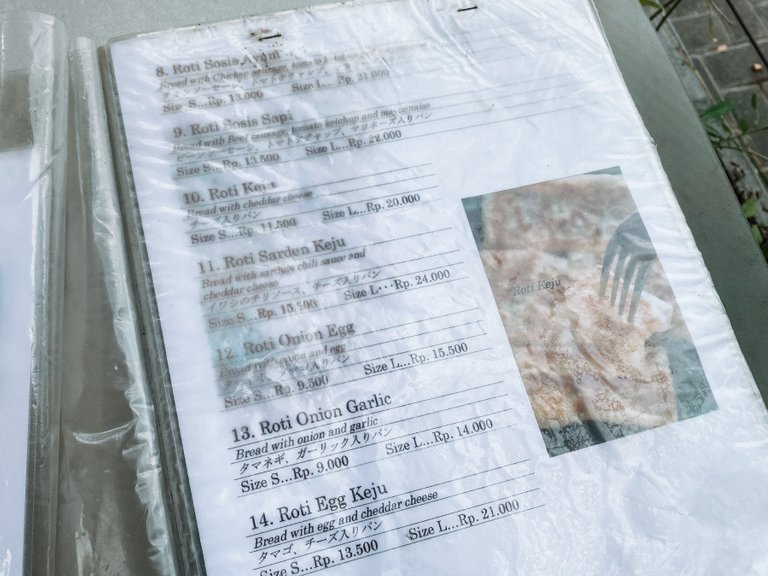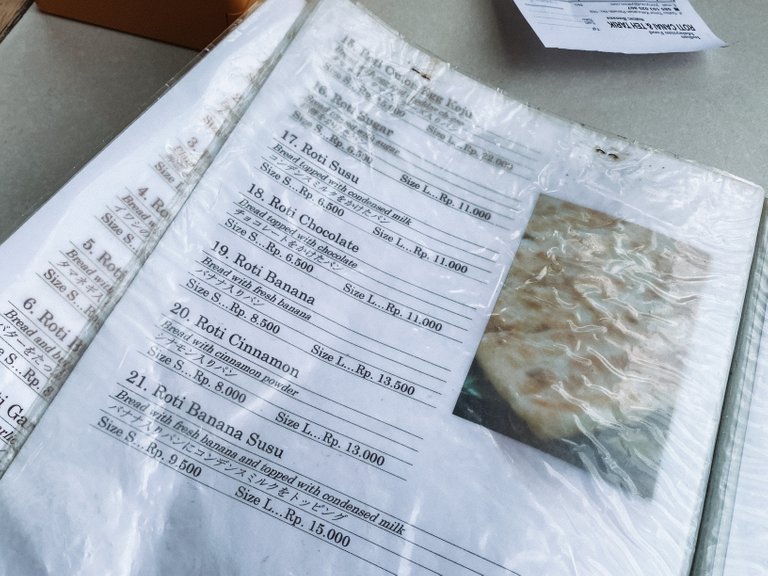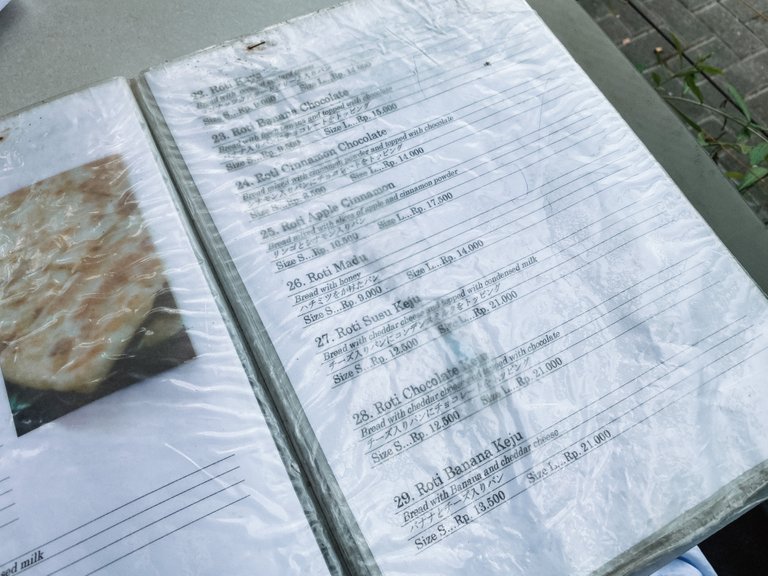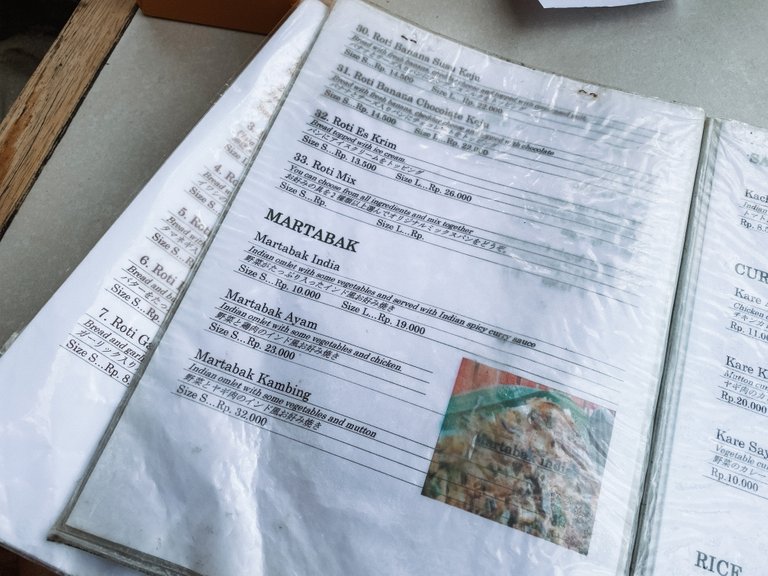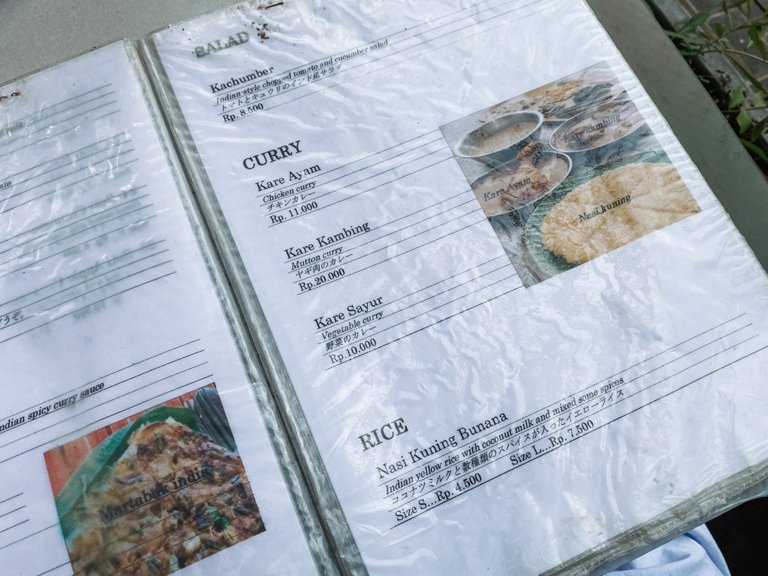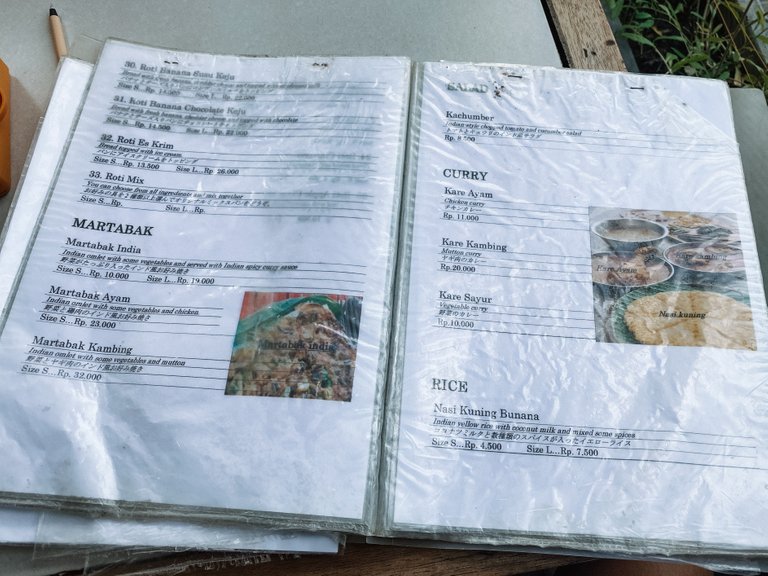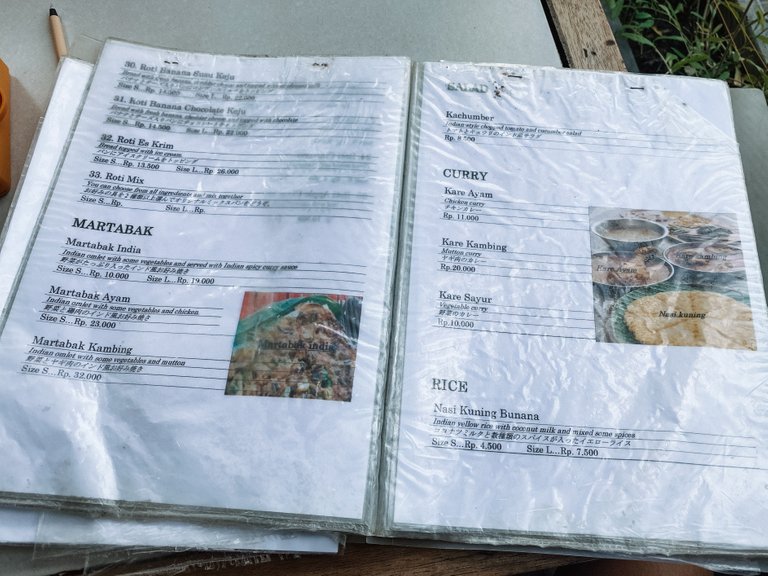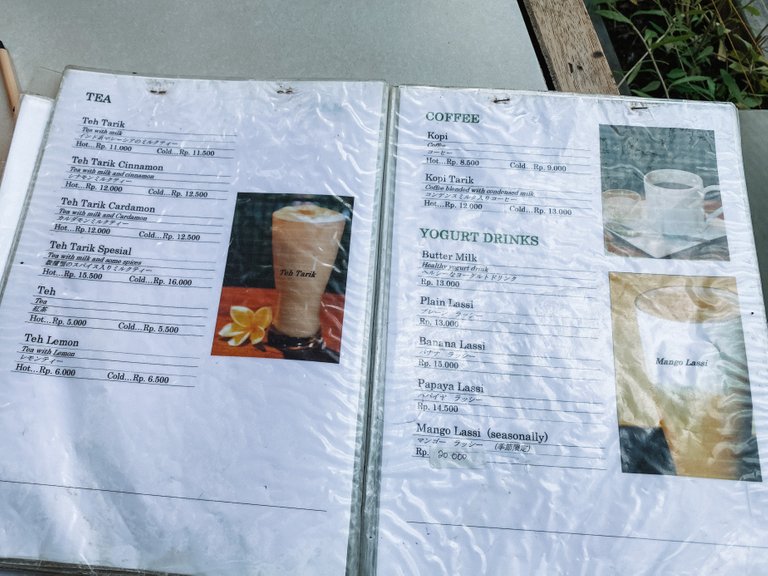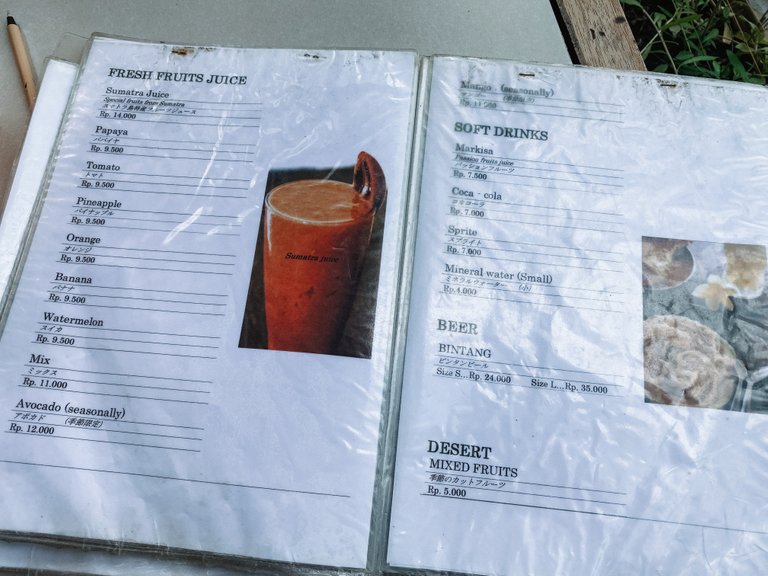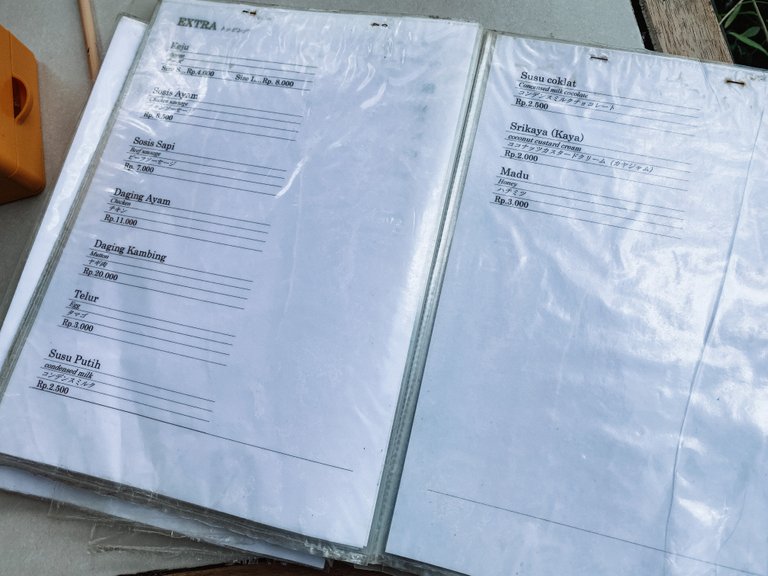 These are their menu. Its literally a book. They have a lot of variants. I was so confused when i have to decided what to order. Its all looks so similar yet different at the same time. Even with the canai bread, they have a lot of choices of fillings and toppings. I have to asked my friend for some recommendations because i cant decide by myself.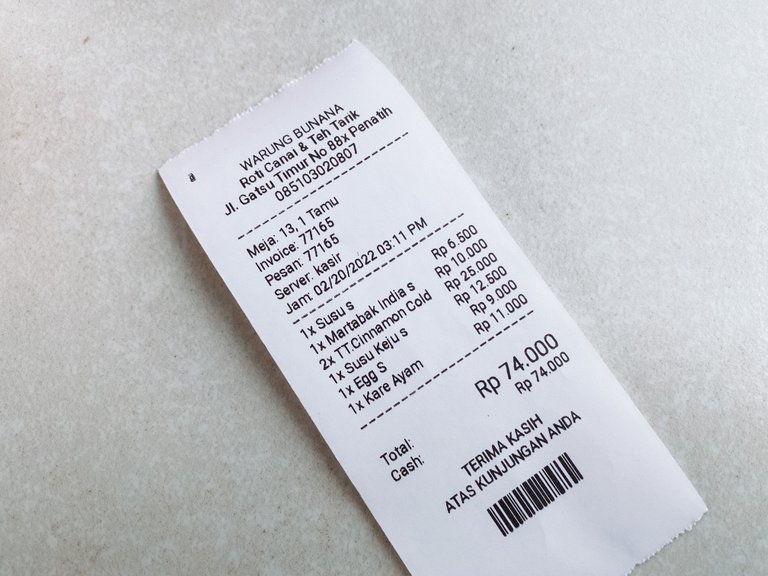 This is our bill. So the system here is to order and pay first then we get our food after that.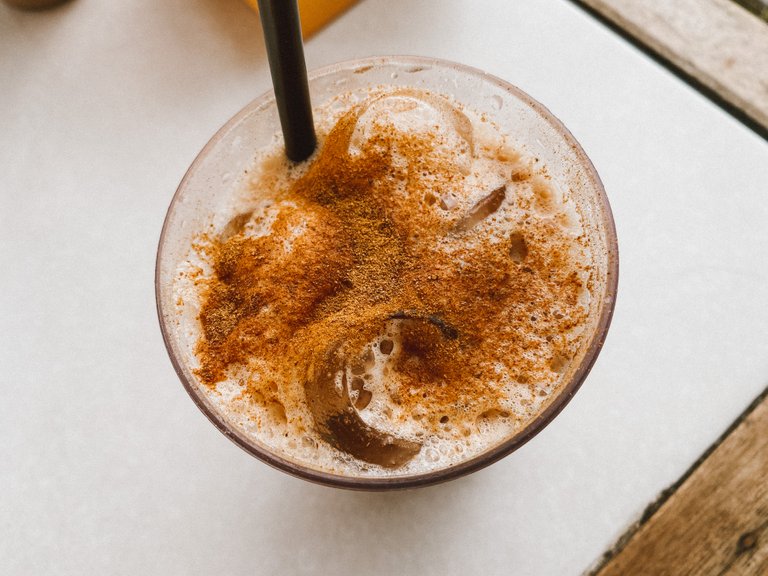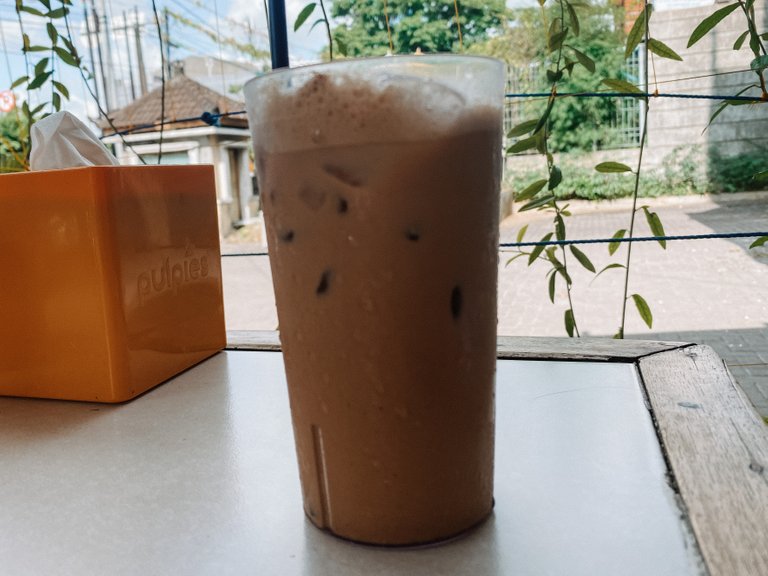 This is the drink that me and my friend choose, its Cinnamon Tarik Tea, i want to order just the normalTarik Tea since its been so long since the last time i drink Tarik Tea, maybe for more than 6 months. Its just i kept traveling and went to coffee shop and restaurant that didnt serve this drink. Tarik tea used to be one of my most favorite drink. The cinnamon added into the tarik tea certainly put some spices into the tea but since i dont really favor Cinnamon, i love the original tarik tea more, or maybe next time i should try the tarik tea with different variant.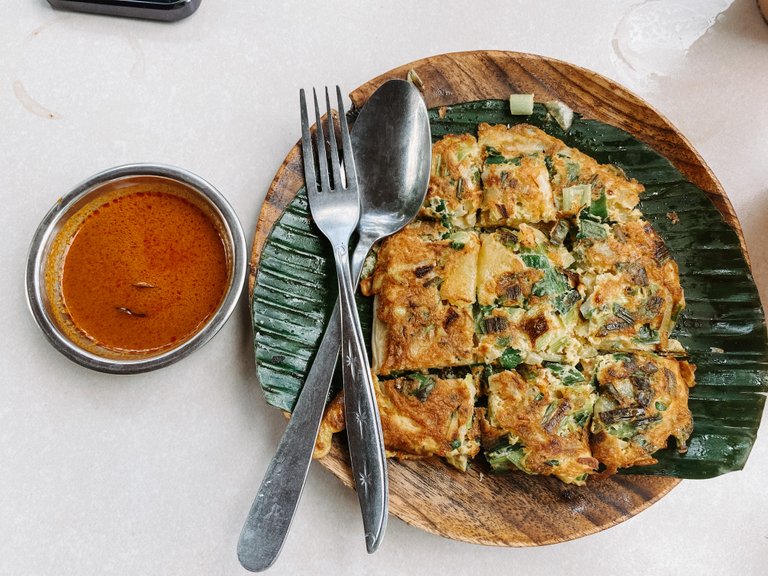 This is egg martabak, my friend ordered the one with chicken inside since i dont really eat red meat. This taste good but so so for me since ts nothing new and i have tried a better egg martabak a lot of times.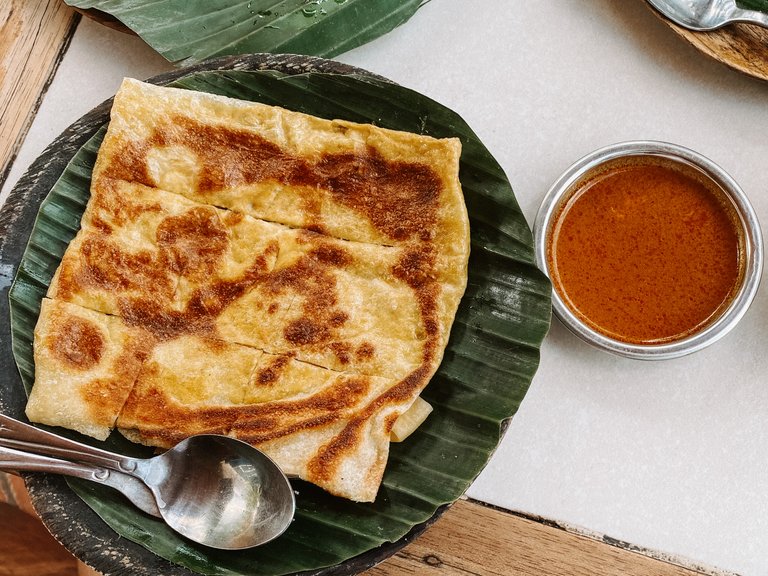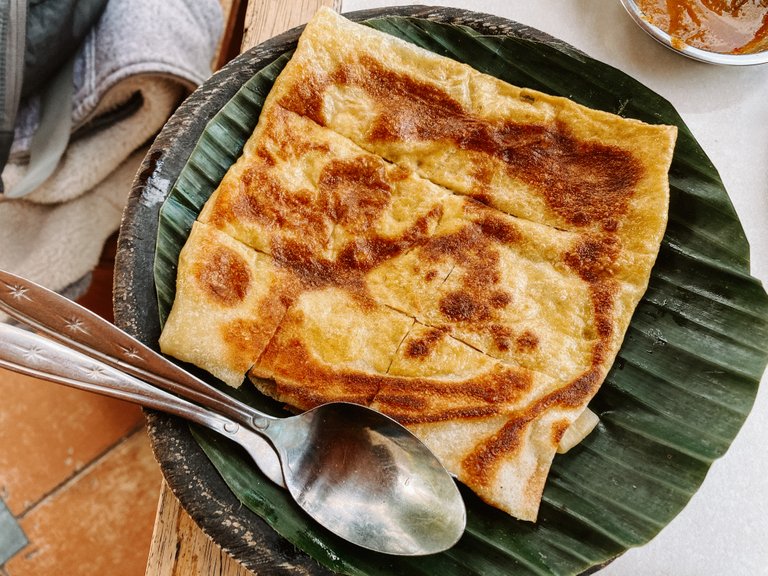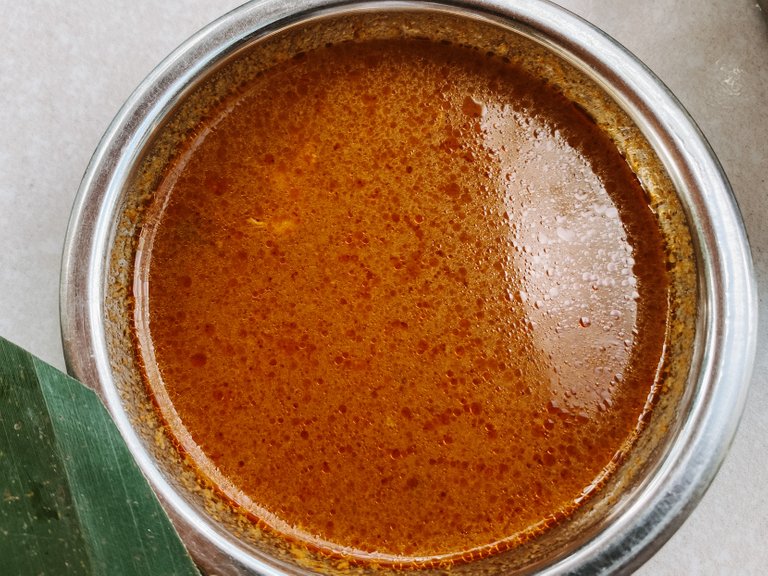 This is the egg bread with the curry soup. This taste so so good. I love it. The curry is also good because it taste perfectly salty. I hate it when a curry is not salty enough, i think that it means the curry is tasteless and i will have no desire to eat them.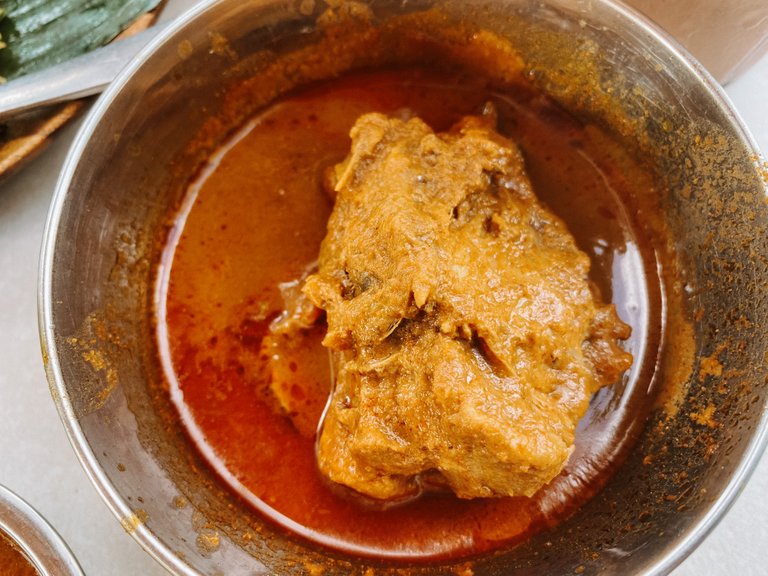 This is the chicken curry that i order separately by mistake. I thought that the egg bread didnt come with the curry sauce so i ordered the chicken curry separately but its actually come with the curry by itself, so its a mistake. I dont even like the chicken meat in chicken curry so i cant eat them an dont use the sauce. Thankfully, my friend wants to eat them so it didnt ended up wasted.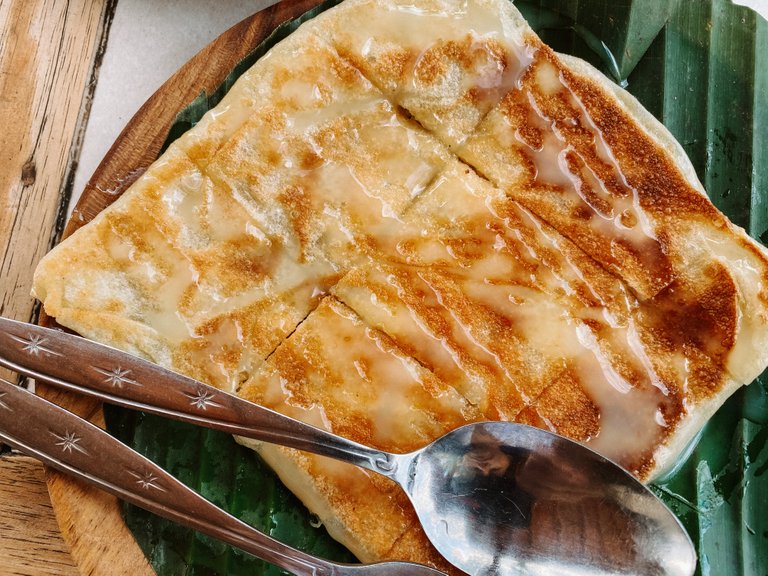 Last but not least because this is my favorite food of them all. This is cheese and milk bread. At first i was wondering where is the cheese. I thought that the cheese would be on top of it, like be shredded or something. But, its actually not because the cheese is inside the bread. It taste soooo good. A must try.
---
---