(ESP/ENG) A melody in blue light. A night for the smiles and the good food. / Una melodía con luz azul. Una noche para las sonrisas y la buena comida.

---
En la vida de un músico hay cientos de presentaciones, miles de notas tocadas, armonías sin fin y noches inolvidables. Hoy quiero hacer una suerte de #TBT y contarles mi experiencia en una de esas noches que se quedan en nuestra memoria aun a pesar del tiempo.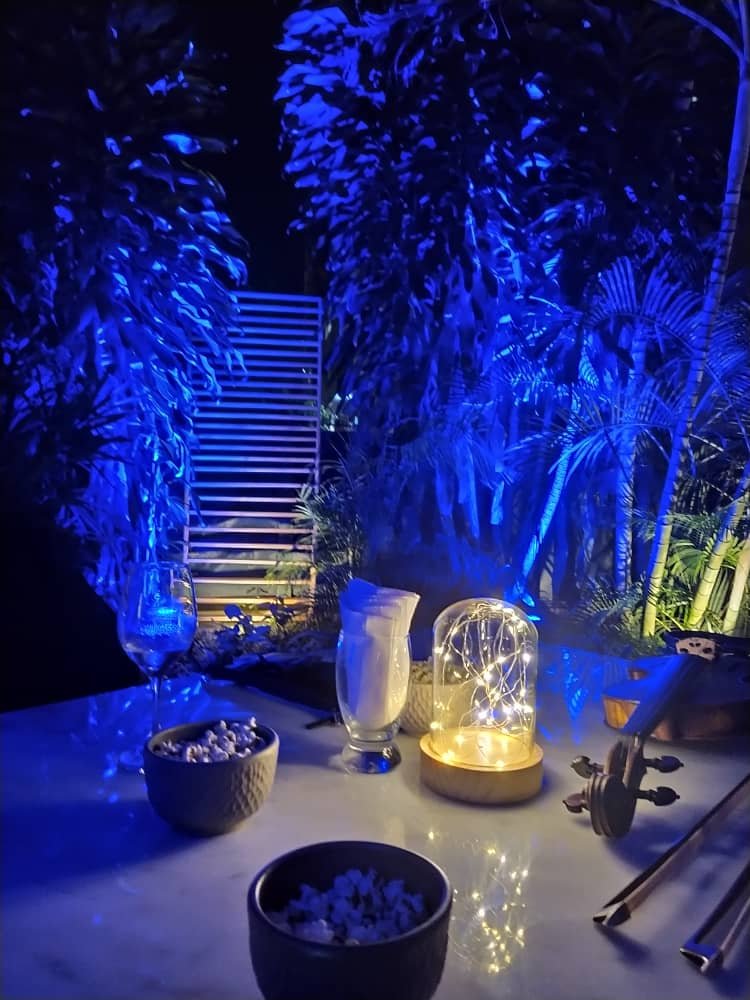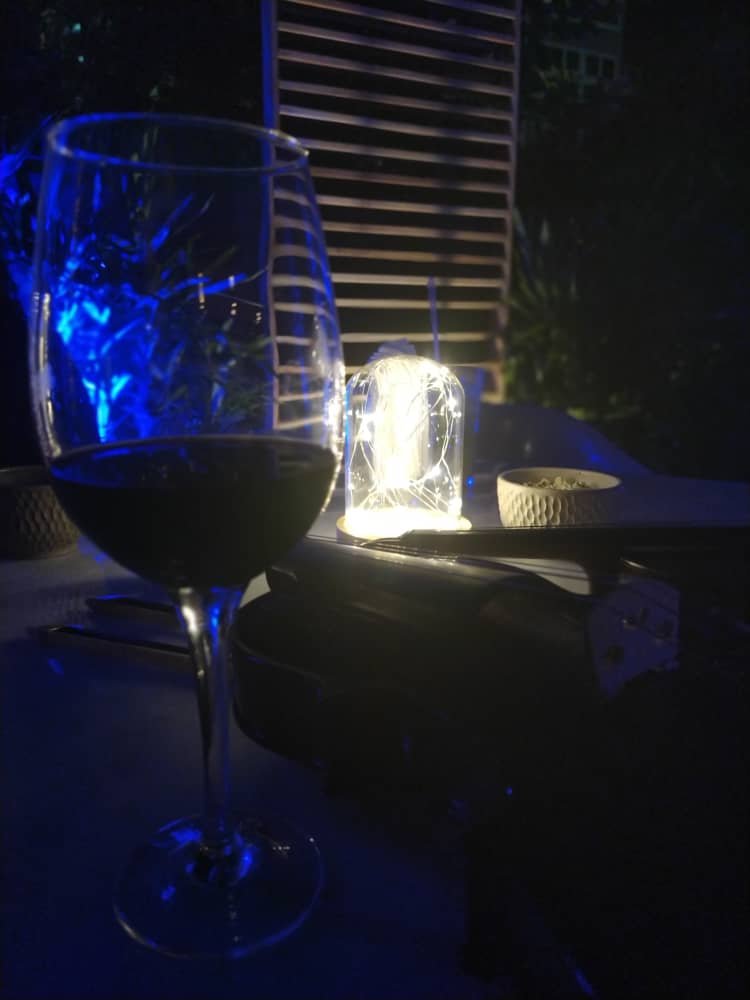 In the life of a musician there are hundreds of performances, thousands of notes played, endless harmonies and unforgettable nights. Today I want to make a sort of #TBT and tell you about my experience in one of those nights that remain in our memory even with the passing of time.
---
A veces en un concierto, o un "tigre" -como les decimos en Venezuela- se queda en nuestra memoria por la música, por el lugar o por el trato recibido, pero en este caso particular se quedó en mi memoria por el color. Si, ese bello color azul que lleno la noche entera.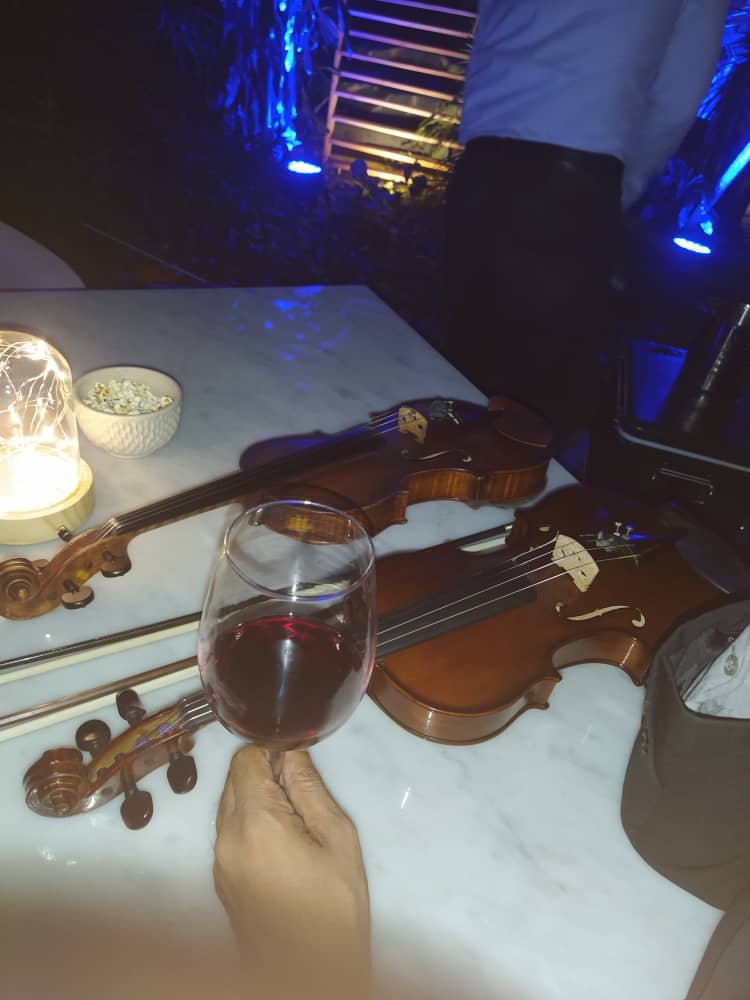 Sometimes a concert, or a "tigre" -as we say in Venezuela- stays in our memory because of the music, the place or the treatment received, but in this particular case it stayed in my memory because of the color. Yes, that beautiful blue color that filled the whole night.
---
Un poco de contexto:
A mi grupo, Tepuy Strings nos contactó una Sra muy amable y cordial llamada Eva para contratarnos para la inauguración de un restaurant en la avenida principal de las Mercedes en la ciudad de Caracas. El lugar tiene por nombre "Rest 19". Un lugar muy bien situado gracias a que se encuentra en la avenida principal y está justo al frente de la plaza más icónica de las Mercedes.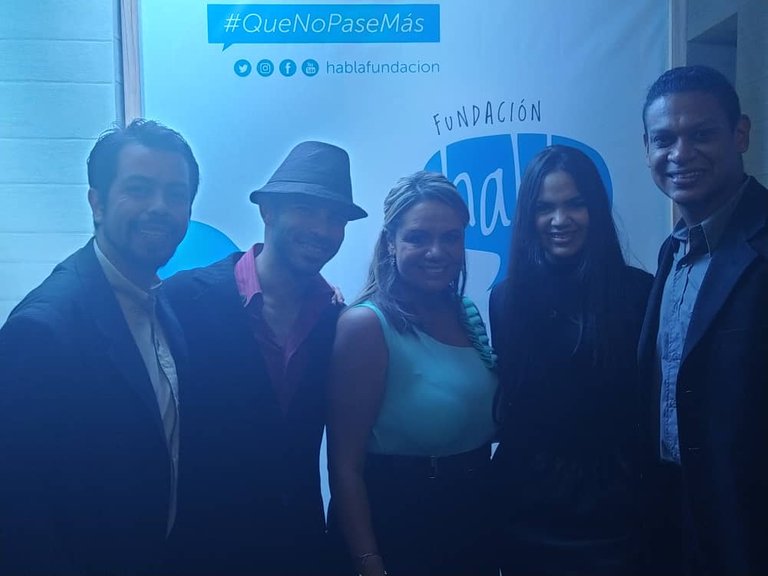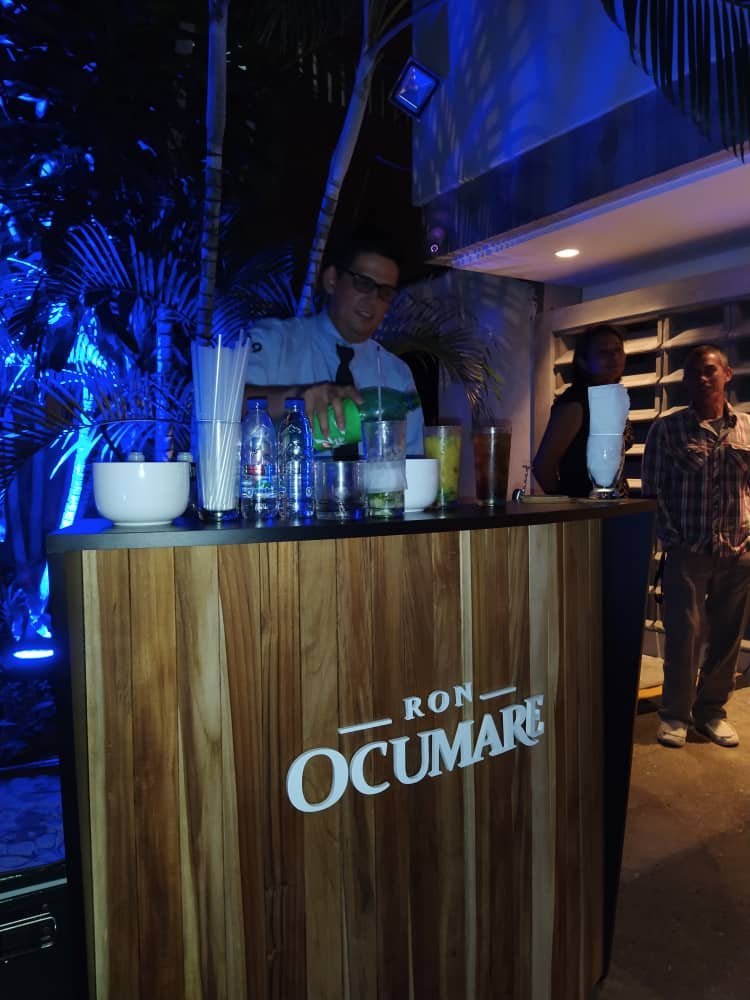 A little bit of context:
My group, Tepuy Strings, was contacted by a very kind and cordial lady named Eva to hire us for the inauguration of a restaurant in the main avenue of Las Mercedes in the city of Caracas. The place is called "Rest 19". A very well located place thanks to the fact that it is on the main avenue and is right in front of the most iconic square of Las Mercedes.
---
La noche en cuestión fue fresca, llena de vida y mucha buena música. A nos ortos nos tocaba la apertura y nos pidieron música de ambiente cool y no aburrida, música para disfrutar y poder platicar alegremente. Eso nos cayó como anillo al dedo.
The night in question was fresh, full of life and lots of good music. It was our turn to open and we were asked for cool and not boring ambient music, music to enjoy and to be able to chat happily. That fit us like a glove.
---
Que genial fue el poder compartir con otros excelentes músicos que estuvieron presentes esa noche, un lugar hermoso y un ambiente grato para compartir, para disfrutar de un momento agradable y olvidarse de los pesares por unas horas junto a buena música y excelente comida.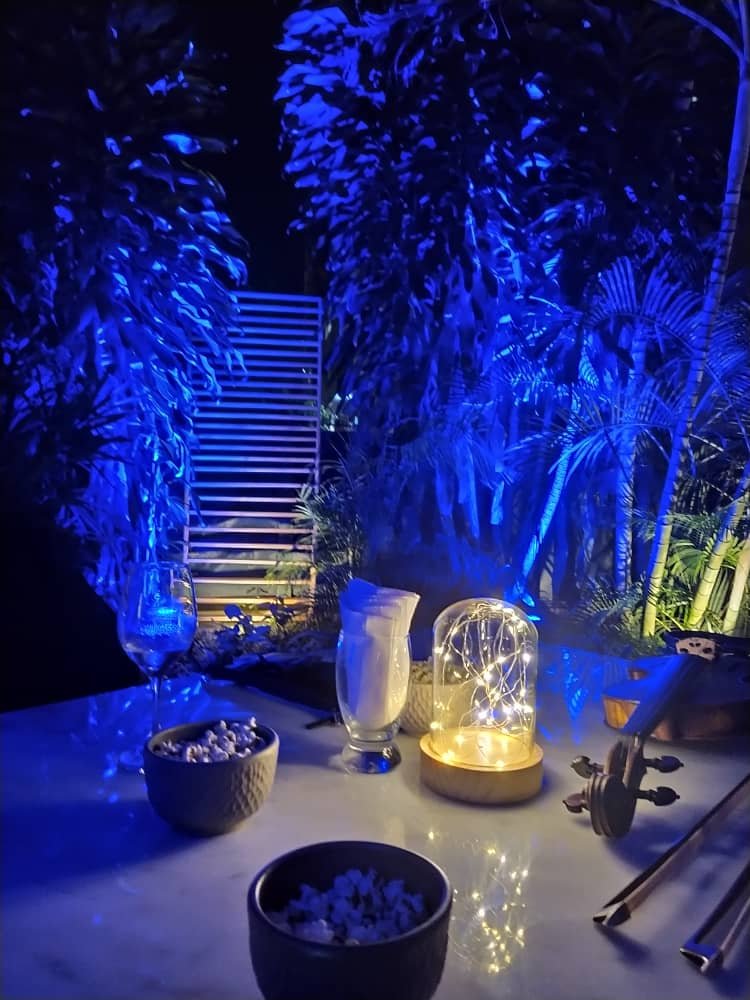 How great it was to be able to share with other excellent musicians who were present that night, a beautiful place and a pleasant atmosphere to share, to enjoy a nice moment and forget the sorrows for a few hours with good music and excellent food.
---
Se darán cuenta que estábamos sonriendo mucho en esta fotografía, bueno, eso fue porque justo en ese momento la silla de nuestro amigo Jesús, el violista se echó para atrás y casi se cae con todo e instrumento, no paso, pero fue un momento gracioso por la forma de su expresión y lo que dijo después: "Casi me mato, pero antes terminamos este tema"…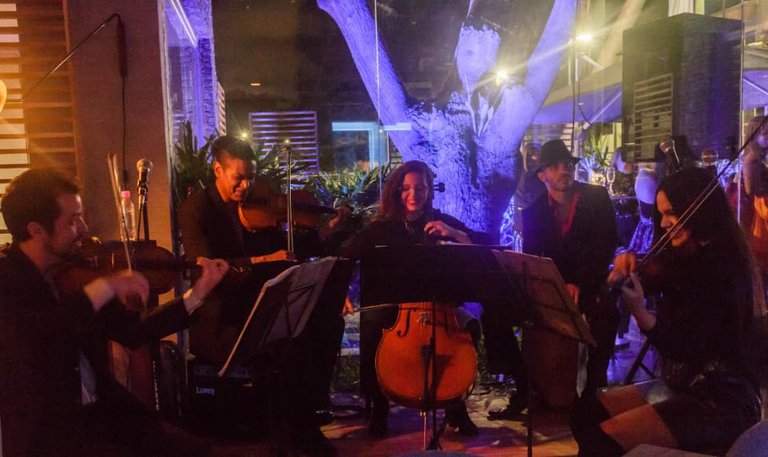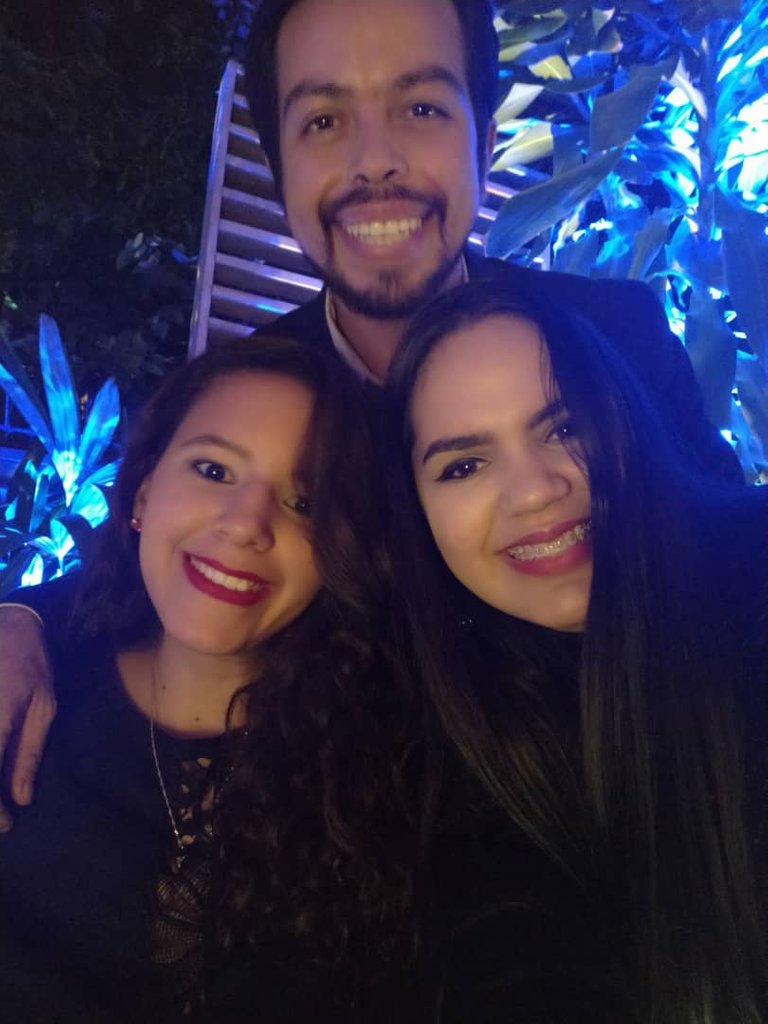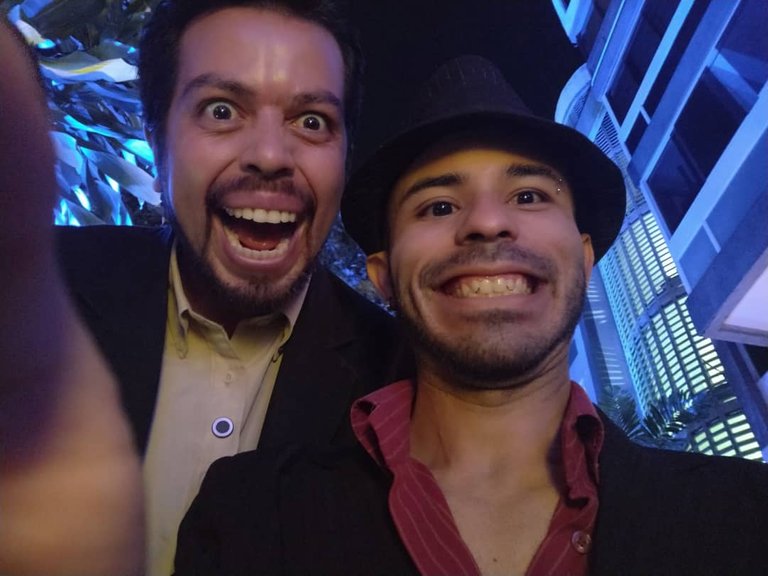 You will notice that we were smiling a lot in this picture, well, that was because just at that moment the chair of our friend Jesus, the violist, was thrown back and almost fell with everything and instrument, it did not happen, but it was a funny moment by the way of his expression and what he said later: "I almost killed myself, but first we finished this song" ....
---
Que hermoso espectáculo de luces azules las que embellecieron el sitio y dieron la oportunidad para tocar estas increíbles fotografías que quedaron en mi memoria junto a las sonrisas de mis queridos amigos, mis hermanos, la familia que habíamos elegido.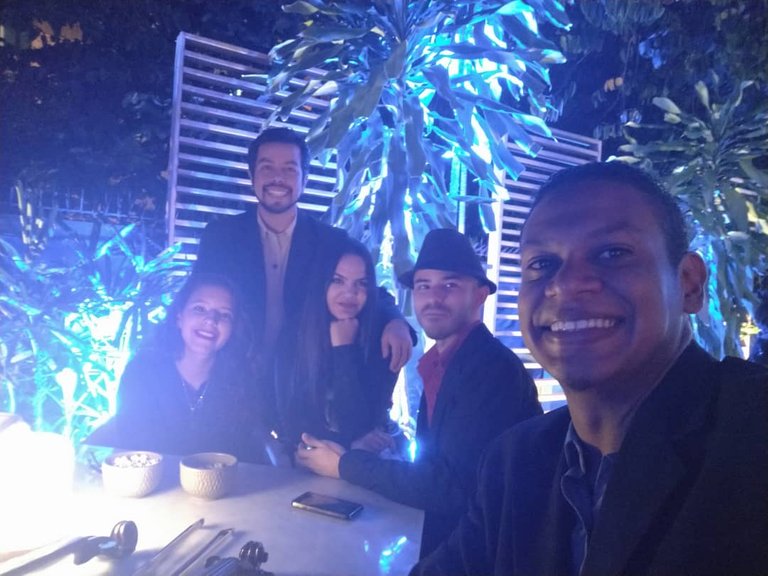 What a beautiful show of blue lights that embellished the place and gave the opportunity to play these incredible photographs that remained in my memory along with the smiles of my dear friends, my brothers, the family we had chosen.
---
Quiero agradecer a Eva Mendoza por todo su cariño y la oportunidad para con nosotros. Además ella hizo este pequeño pero muy genial video que se quedara para siempre como la muestra más genial de la música de esa noche.
---
---