(ENG/ESP) An awesome musical experience/ Una experiencia musical inesperada

Bold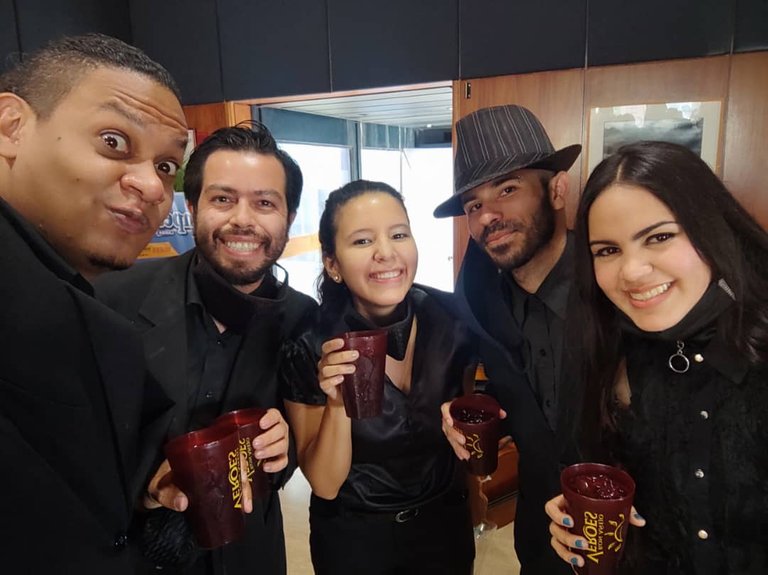 ---
Como todos saben soy músico, violinista de hecho. Ya les conté un poco acerca de mi grupo Tepuy Strings, pero no les he mostrado un poco como de nuestra música, nuestros covers y la energía que caracteriza al grupo. Así que hoy les dejare escuchar un poco de nuestro trabajo en un evento muy genial que reunió a empresarios, emprendedores y buena música. 🎻🎼
As you all know I am a musician, violinist in fact. I already told you a little bit about my band Tepuy Strings, but I haven't shown you a little bit about our music, our covers and the energy that characterizes the band. So today I'll let you hear a bit of our work at a very cool event that brought together entrepreneurs, entrepreneurs and good music. 🎻🎼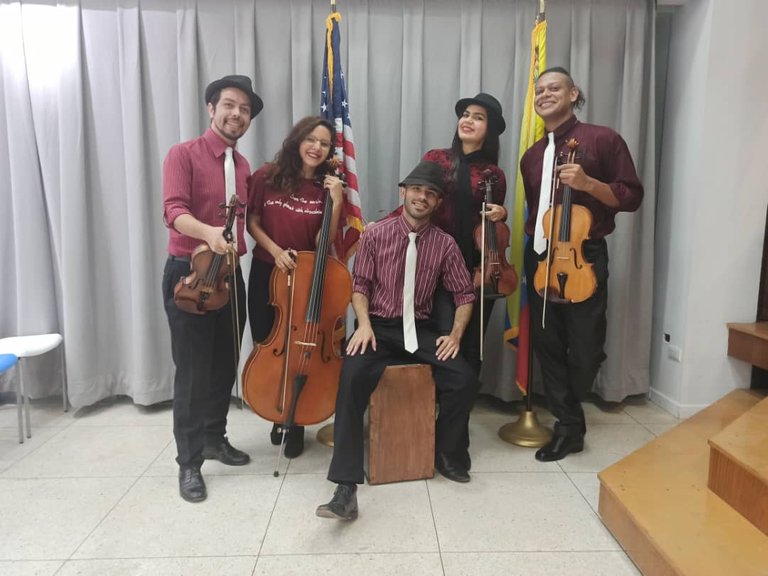 Tepuy Strings

---
Un poco de contexto: Tres de nuestros miembros somos miembros de la Sinfónica Ayacucho en la ciudad de Caracas. La orquesta apoya mucho los emprendimientos propios, tanto musicales como económicos y creo un proyecto muy genial llamado "Ayacucho To Go", donde se promociona nuestro trabajo y nos ayuda económicamente en el proceso.
A little context: Three of our members are members of the Ayacucho Symphony Orchestra in the city of Caracas. The orchestra is very supportive of our own ventures, both musical and economic, and created a very cool project called "Ayacucho To Go", where they promote our work and help us economically in the process.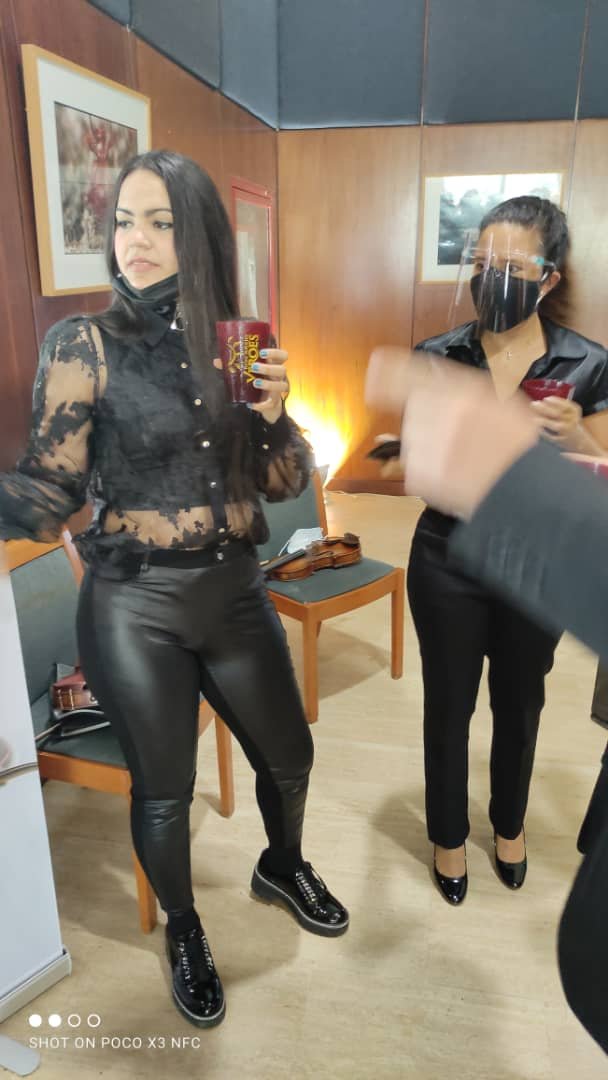 ---
En el pasado mes de Junio recibí un llamado donde nos preguntaban si podíamos tocar en un evento en la Torre Polar, ubicada en el centro de la ciudad, y por supuesto que dijimos que sí. Un "tigrito" como le decimos por aquí que nos sirvió para llevarle buena música a un público nuevo. Y por supuesto también el compartir junto a otros integrantes de la Sinfónica.
Last June I received a call asking us if we could play in an event at the Polar Tower, located in the center of the city, and of course we said yes. A "tigrito" as we say around here that helped us to bring good music to a new audience. And of course also to share with other members of the Symphony.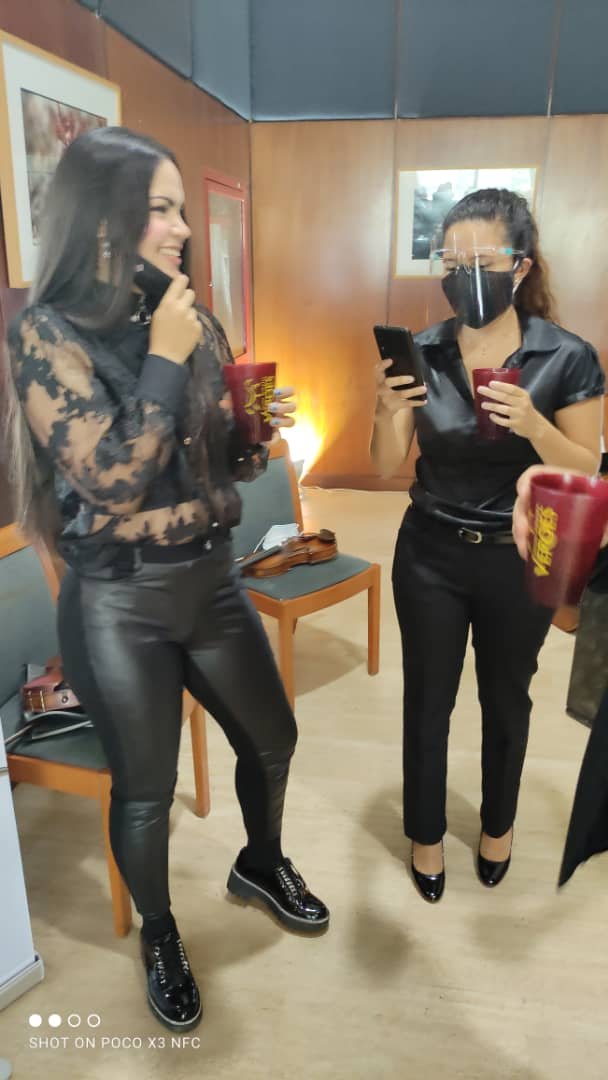 ---
Pero algo que nos encanto fue el poder compartir junto a los amigos de Kaldi Café, una genial empresa que sirve un fantástico con la justa medida de dulce para poder saborearlo con todo gusto.
But something that we loved was being able to share with our friends from Kaldi Café, a great company that serves fantastic food with just the right amount of sweetness to be able to savor it with pleasure.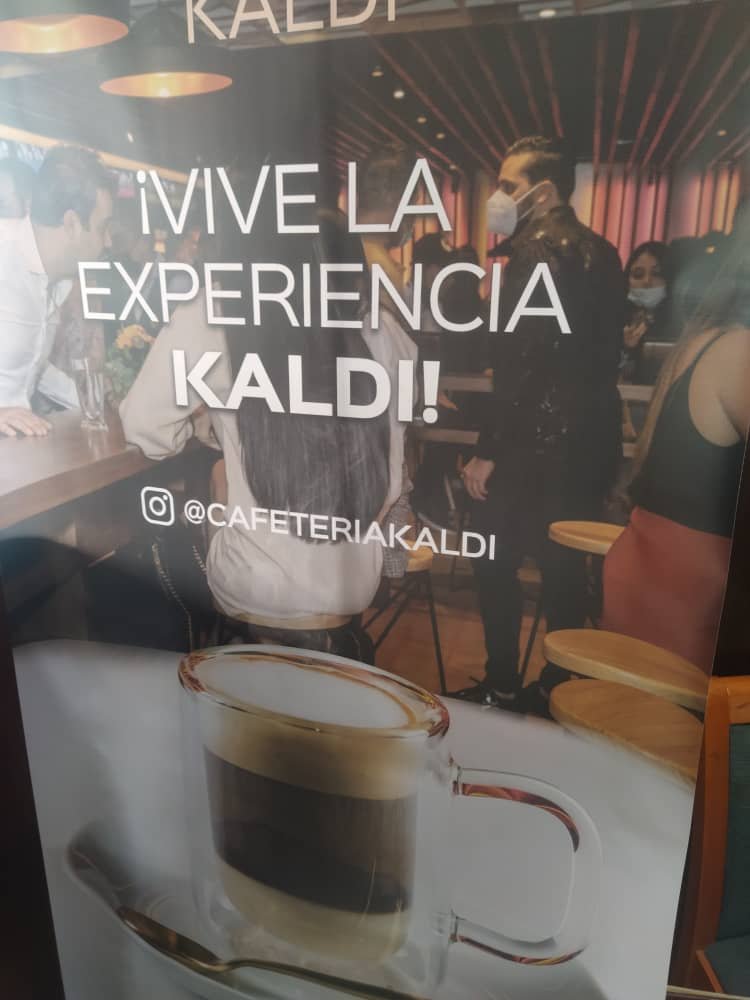 ---
Un genial día donde las sonrisas, los dulces y las buenas vibras estuvieron presentes en todo momento. 😃
A great day where smiles, sweets and good vibes were present at all times. 😃
---
Por supuesto, nos logramos tomar un buen vaso de ron para celebrar. Por cierto, este tema es una original complicación de temas de Avicci que nuestro querido amigo @gicento hizo para nosotros.
Of course, we managed to have a nice glass of rum to celebrate. By the way, this theme is an original complication of Avicci themes that our dear friend @gicento made for us.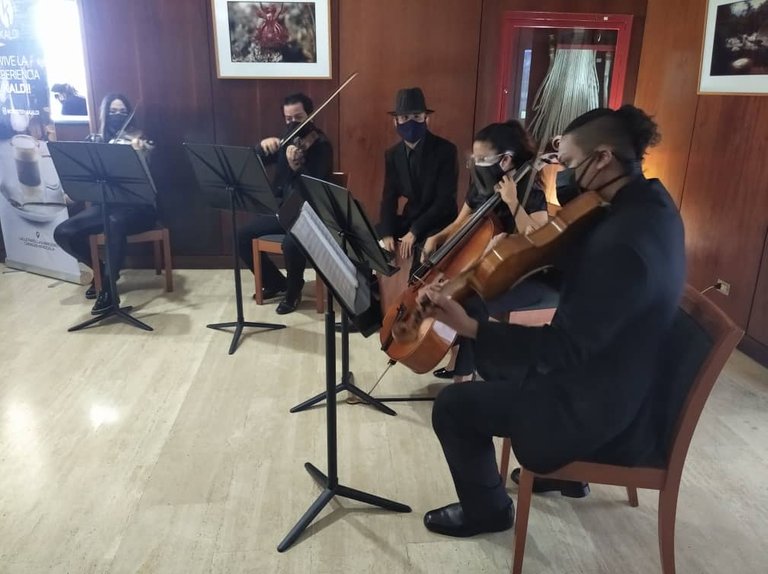 ---
Que día!
Quiero dar un especial agradecimiento a y @Gicento y a
@Freiyances por haber tomado este video y algunas de las geniales fotografías. Muchas gracias a ambos.
---
What a day!
I want to give a special thanks to and @Gicento and @Freiyances for taking this video and some of the great pictures.
---
---