Three photo Thursday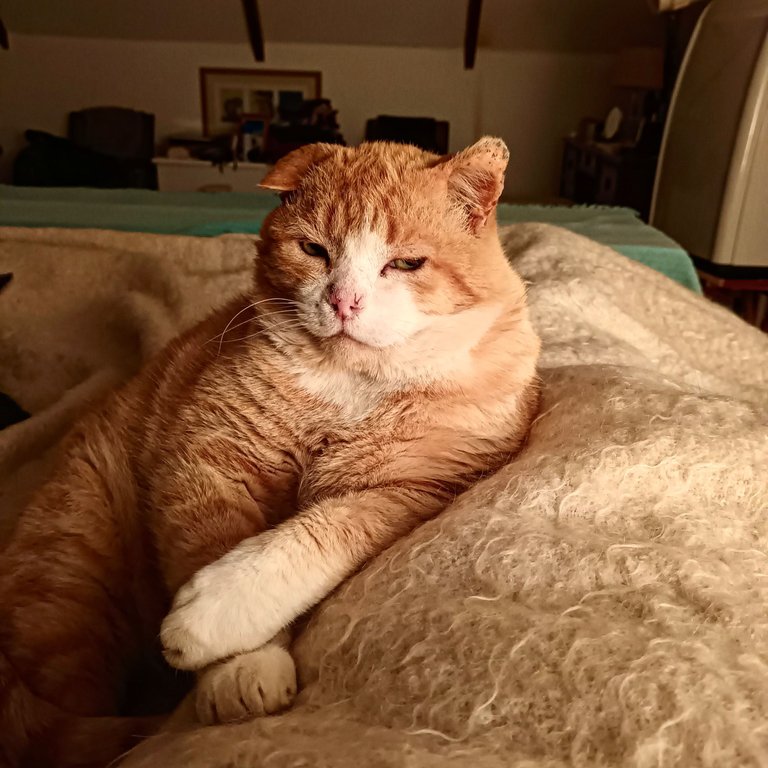 Rambo is now one cool cat. This is him, lounging - on me - waiting for breakfast. It's hard to believe that it's only a year ago that we were able to cage him to have him neutered. In November, it'll be two years since we decided that he wasn't going to beat us, but join us. Now he's a big - ha! - part of the family!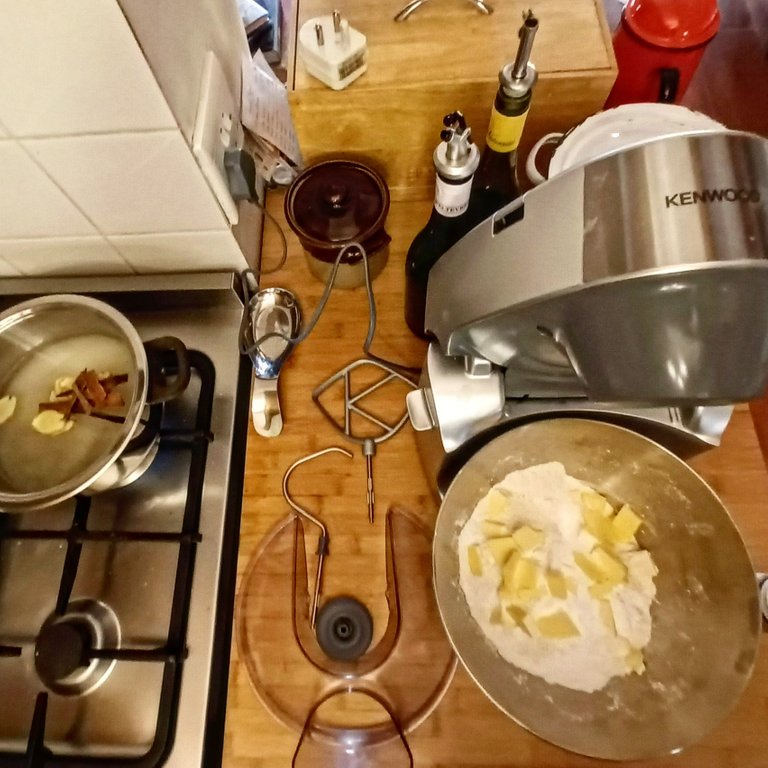 Get ready, set, cook.
I'm still learning how to "drive" my new machine. I cannot fall back on my old one because it went to a new home to make space for this one. Over time, I will buy other attachments, but yesterday I had to use it - as is - for koeksisters. This was my trepidatious photo of the starting blocks yesterday, in preparation for this weekend's market.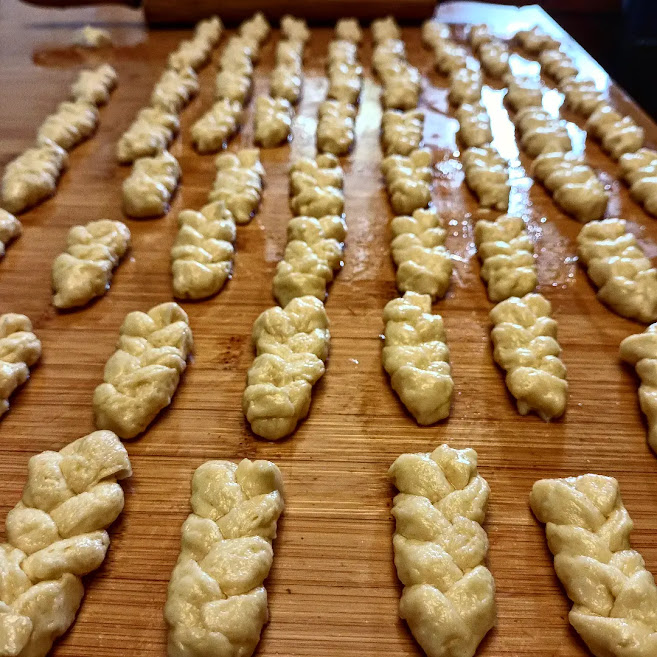 Other than turning myself into a flour child (that won't happen next time), I am delighted with the outcome. The batter / dough came out well and the result was up to scratch.
Finally, and after an afternoon in the office (writing) and starting the first batch of bread (rolls) for Saturday: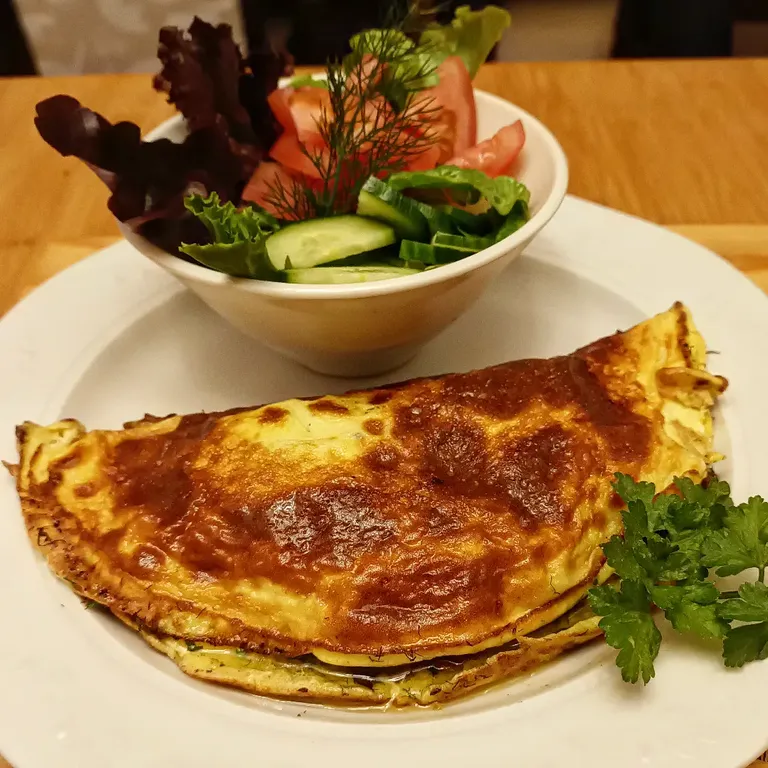 The perfect supper. It was - again - mushroom omelettes and for some reason, both The Husband and I agreed that they were better than usual. We're both working hard at the moment and perhaps it's the healthy appetite that adds the flavour!
Until next time, be well
Fiona
The Sandbag House
McGregor, South Africa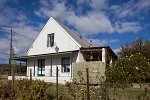 Photo: Selma
Post script
If this post might seem familiar, it's because I'm doing two things:
re-vamping old recipes. As I do this, I am adding them in a file format that you can download and print. If you download recipes, buy me a coffee. Or better yet, a glass of wine....?
and "re-capturing" nearly two years' worth of posts.
I blog to the Hive blockchain using a number of decentralised appplications.
From Wordpress, I use the Exxp Wordpress plugin. If this rocks your socks, click here or on on the image below to sign up.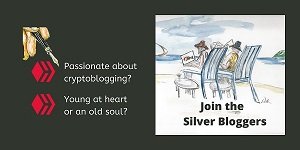 Original artwork: @artywink
lastly, graphics are created using partly my own photographs, images available freely available on @hive.blog and Canva.
---
---