Power up day "May" be ahead...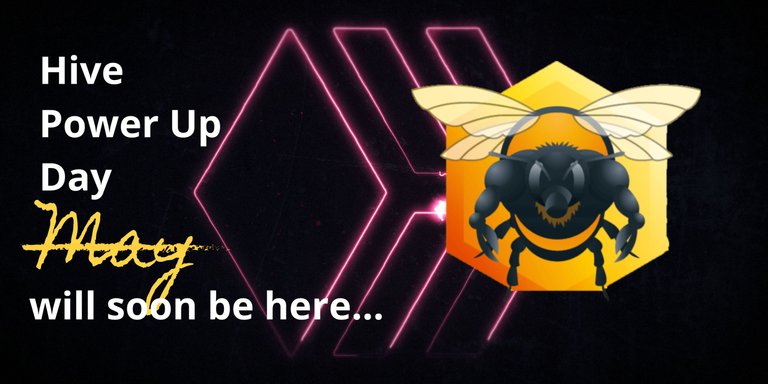 I keep on saying this: the year is frenetic. April has been no different. Another rollercoaster and not just for me, but for folk in both my real and my virtual friendship circles.
I have said that I like being busy. I do. But frenetic, not so much and which has been a function of a slew of public holidays and long weekends, necessitating an additional kitchen day, as well as work in my other office. Speaking of which, and while that job I mentioned a month ago didn't materialize, the original person to whom I replied out of which that process emerged, crawled out of the woodwork. Confused? Doesn't matter. What does matter is
that he apologised for his tardiness - gosh!
set up a meeting - immediately
that meeting indicated the potential for future and ongoing work, but we agreed to baby steps
first baby steps have got us to first base. We discuss them next next week.
I have a good feeling about this. Unlike the other which made me uneasy not far into the process.
So, as I have been saying for a few months, I have monkeys clinging to my back, and until I can dislodge them, I'm still having to dip into the nest egg. My plan remains that if this second client and I reach agreement, I can at least begin rebuilding.
May Hive Power Up Day's is approaching
For May, my usual delegation of 300 HP will go ahead and for those who don't know, the 300 HP is shared equally among three accounts that meet the basic Power Up Day Criteria as well as these additional criteria:
Eligible accounts must also be -
be less than 6 months old
have at least two qualifying posts since the previous power up day.
Posts that qualify must have 200 words or more and exclude posts for Power Up Day, as well as which are specific to Actifit and gaming.
a reputation of less than 61
not more than 500 HP in their accounts before they power up - both on the first of the month
As a reminder, the reason I added the second criterion is because -
Hive is a social blockchain: it's for socialising, ruminating and just generally hanging out.
And that's not all -

Every account that participates in Power Up Day, and does so regularly, stands a chance of receiving a delegation from @hivebuzz - in addition to a bee badge. Check this out for the full buzz.
Now, back to my little contribution:
What happens if no accounts qualify?
Thanks for asking, and yes it does happen - even though not for a couple of months. I always say, I don't make decisions on my own, so if, as has happened in the past, there are "slim pickings", I will be working via Traci who is also with the @ocd team and making selections from the @lovesniper noob curation initiative. I will also continue to keep an eye out for those noobs who fall into the Silver Bloggers' league and who have joined that community.
Delegating is not enough
Remember that in addition to the delegations, I add these accounts to my fanbase so that they receive a daily 100% upvote (if my voting power is still more than 90%; if it's not, I do try to manually upvote (qualifying) posts, but RL sometimes often). This is also why I ask @ginabot to notify me each time they post. If I have an opportunity, I do pop over and have a gander and, occasionally, either weigh in on whatever the post may be about, and/or reblog it.
Also, a word of warning to @killerwot, @candnpg and @penyaircyber: I have cancelled my delegation to you to be able to allocate it to three new redfish.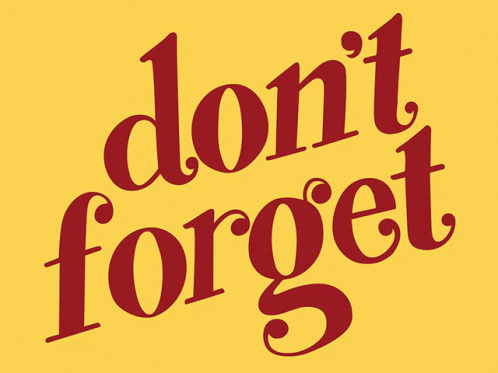 word to the wise:
accounts can qualify more than once - and have.
See you on Hive Power Up Day, 1 March 2022.
For now, it's over and out from my kitchen!
Until next time, be well
Fiona
The Sandbag House
McGregor, South Africa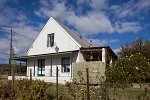 Photo: Selma
Post script
If this post might seem familiar, it's because I'm doing two things:
re-vamping old recipes. As I do this, I am adding them in a file format that you can download and print. If you download recipes, buy me a coffee. Or better yet, a glass of wine....?
and "re-capturing" nearly two years' worth of posts.
I blog to the Hive blockchain using a number of decentralised appplications.
From Wordpress, I use the Exxp Wordpress plugin. If this rocks your socks, click here or on on the image below to sign up.

Join Hive using this link and then join us in the Silver Bloggers' community by clicking on the logo.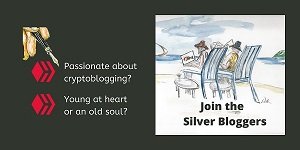 Original artwork: @artywink
I am participating in the twice-yearly initiative to post a blog a day for a month on the Hive blockchain.



I also share my occasional Instagram posts to the crypto blockchain, Hive.
---
---