The Two Days that Blew Away
Now that I have (well, I have have chosen to...) two different types of breads to do for.the market, I really am AFK on Fridays and Saturdays. My early morning Saturday slot, and when I usually write a post, is now very busy with the final stages of the little loaves being baked. I am really getting them right and I keep forgetting to take a photo. I shall try for next week.
In my defence, though, both Friday and Saturday were more memorable for the weather. Gale force winds and heavy rain (9mm overnight) that had me losing sleep, worrying whether it would be dry and calm enough to have the market in its usual place.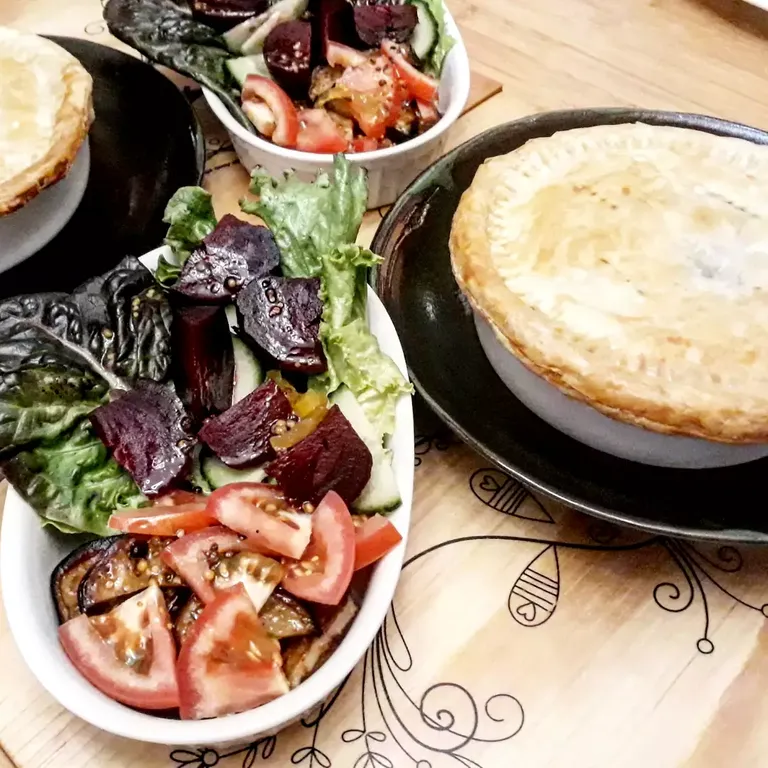 Friday supper, though, was comfort food.
I am still in love with the plates I bought from my market pal, Trish, a while ago. Pretty and versatile.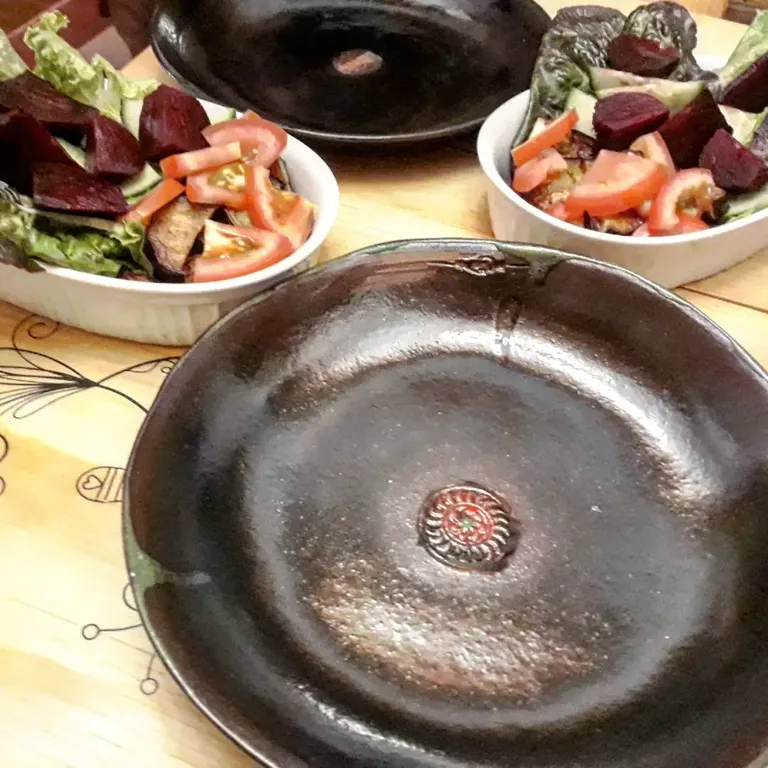 Here I used them as chargers. Or to be really honest crumb catchers from the pastry. Nothing nicer than a pot pie and salad at the end of a week.
Oh, and talking of Trish, we have a barter deal going. When she "buys" marmalade, we are running a bank-cum-tab because I want pasta plates. Her pasta plates...watch this space for their arrival. Hopefully before Christmas.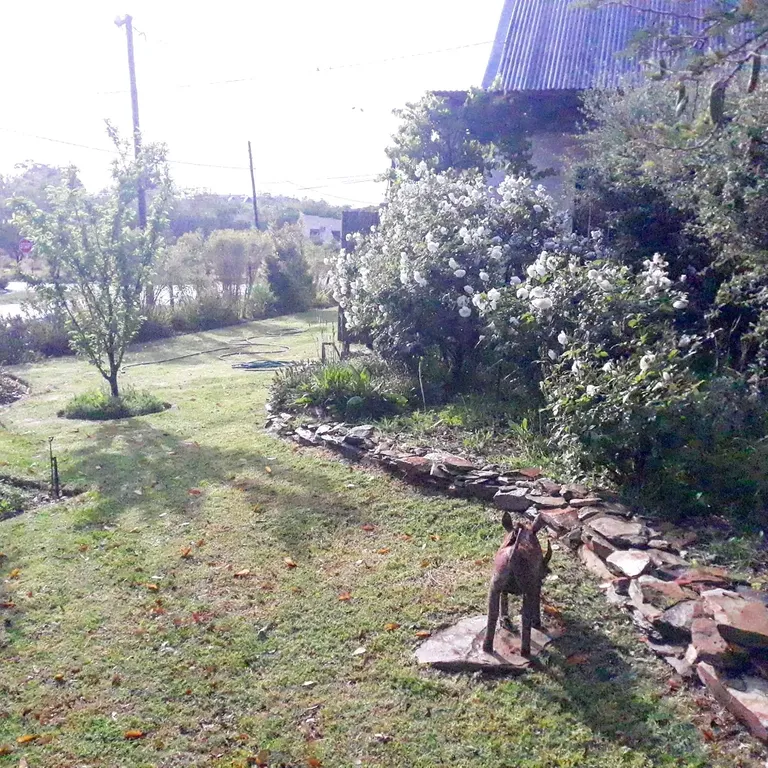 Saturday at 8am. A grey, apparently misty departure for the market. The roses weighed down by the rain. Relative calm. The odd drop of water from the sky, but that was it.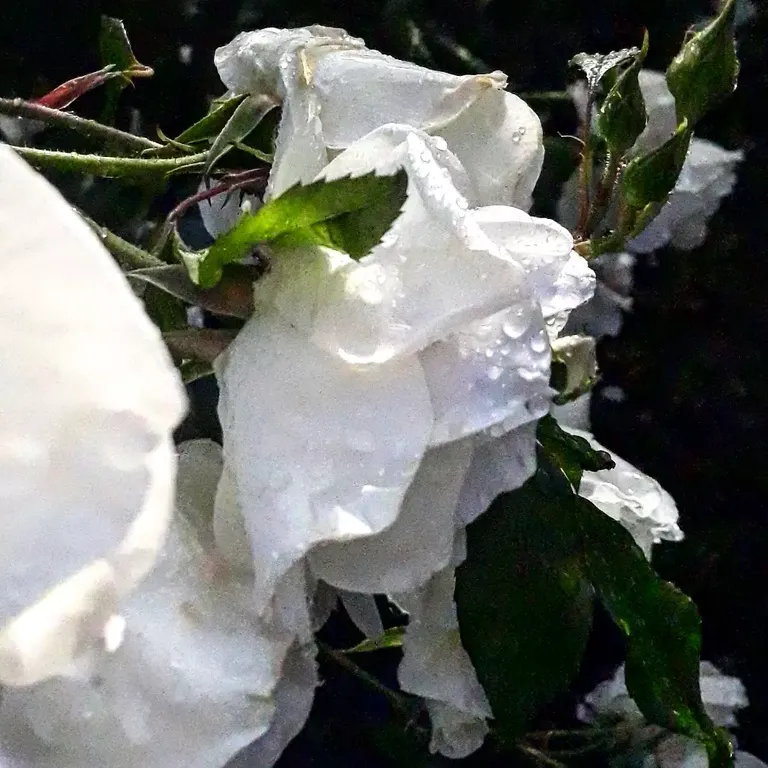 The calm was shortlived and the wind returned. With vengeance. Bad enough that we packed up early to head home from the market.
Then, it was tidy up and two minutes work on one of my other projects and I took the rest of the day. It's been a while...
Until next time, be well
Fiona
The Sandbag House
McGregor, South Africa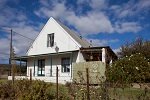 Photo: Selma
Post Script
In search of English writing, research and editing services?
Look no further: I will help you with writing emails and reports, academic and white papers formal grammar, spelling and punctuation
more information here.
If this post might seem familiar, it's because I'm doing two things:
re-vamping old recipes. As I do this, I plan to add them in a file format that you can download and print. If you download recipes, buy me a coffee. Or better yet, a glass of wine....?
and "re-capturing" nearly two years' worth of posts.
I blog to the Hive blockchain using a number of decentralised appplications. From Wordpress, I use the Exxp Wordpress plugin. If this rocks your socks, click on the image below to sign up



Image: @traciyork

I also share my occasional instagram posts to te crypto blockchain using the new, and really nifty phone app, Dapplr. On your phone, click here or on the icon, and give it a go.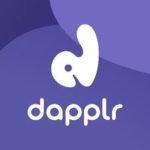 Posted using Dapplr
---
---