More preparation in the cold and rain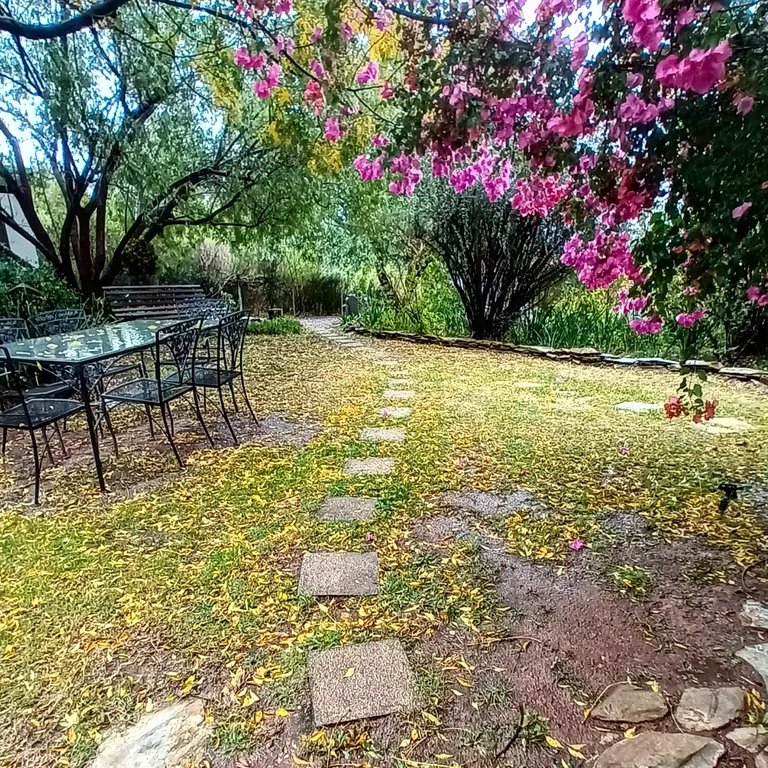 Yesterday was cold, grey day with the only colour coming from the fallen leaves in the back garden, and the aloes at the front.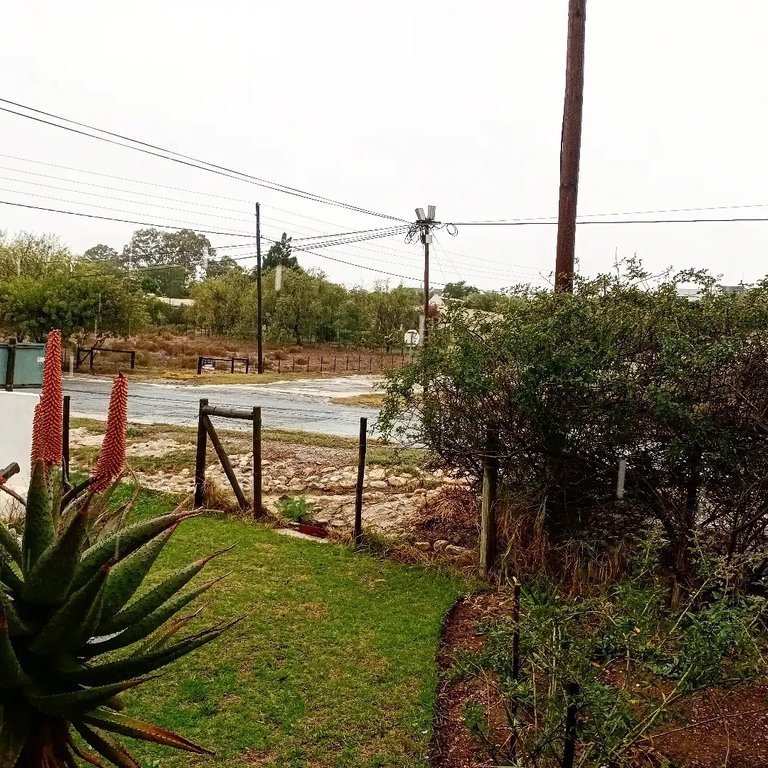 By last evening, we'd had 30-odd mm of rain in 36 hours. It was still raining when I woke up. The Husband measured a total of 46 by 8am this morning. We are also wondering if there will be snow on the mountains when that heavy cloud lifts. There are reports of snow from other not so far away places.
Winter lunch
Patchwork chees and onion pies. Freshly baked for lunch, and piping hot to fend off the cold.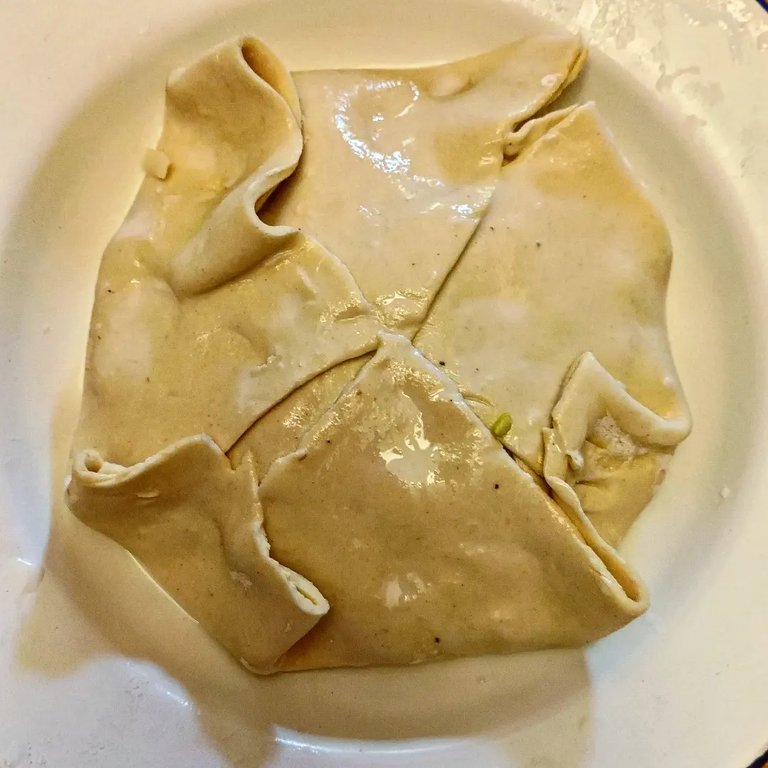 These pies are the best way to use up leftover pastry that turn to rubber rock if one over works it. I promised @lizelle that next time I made them, I'd do before and after photos. Because I'm never sure how they'll hold together, I bake them in a pair of blue and white enamel plates.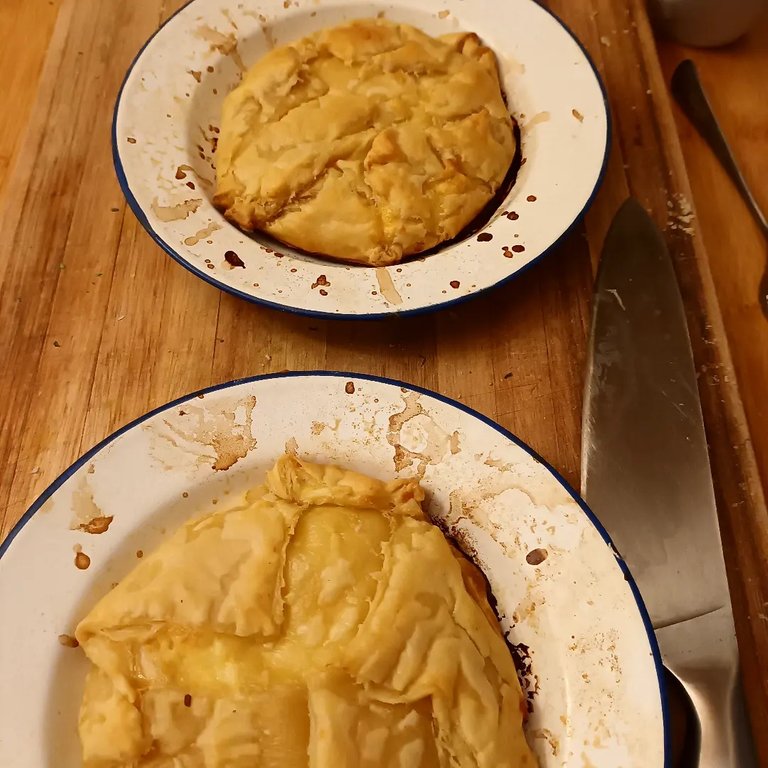 I guess one could serve them in those plates...
Then
More preparation for the McGregor Winter Fair | Makietie. This time at my desk.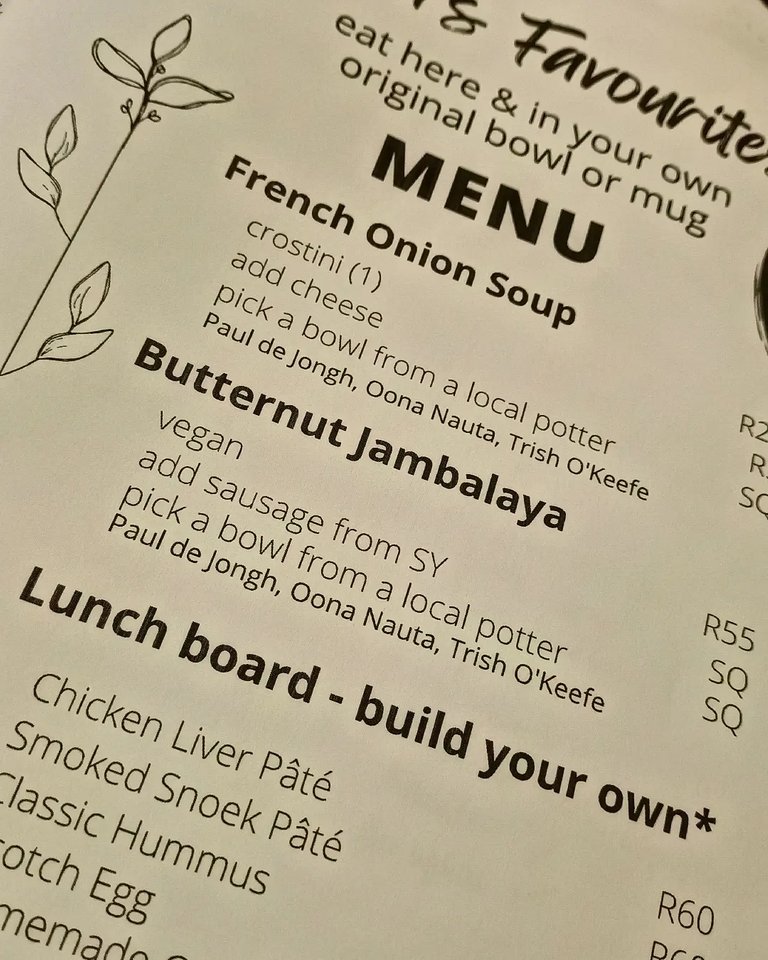 The menu and pricing. In addition to ensuring vegetarian and plantbased options, I'm collaborating with local potters so that everyone will have the option of buying and eating out of a beautiful bowl like these instead of polystyrene.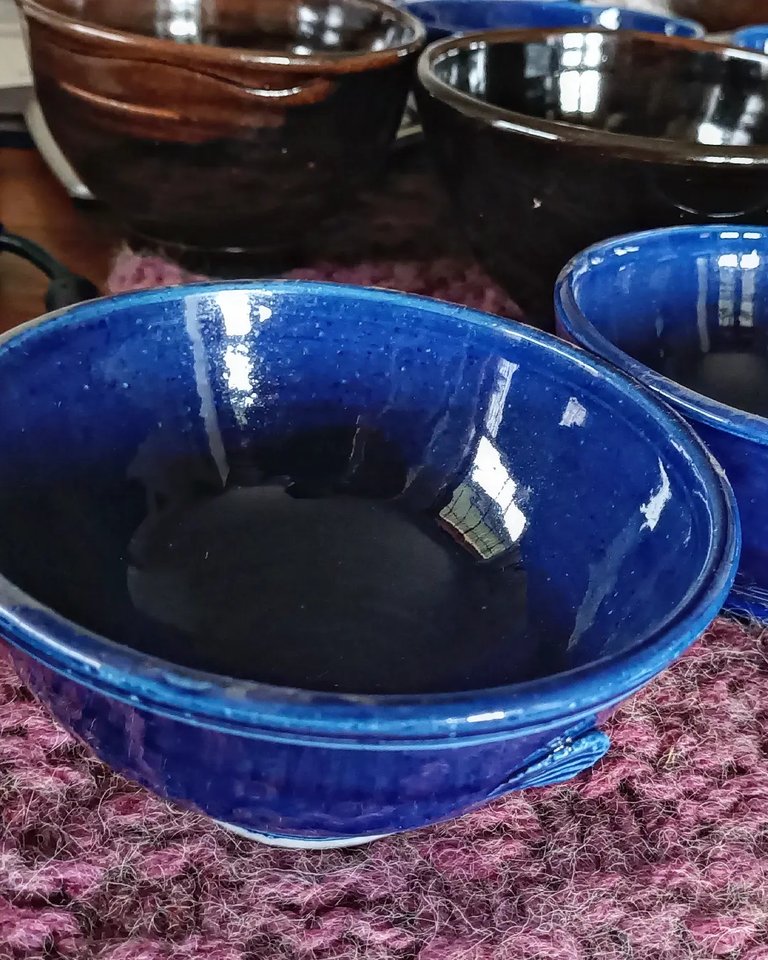 These are some of the late Paul de Jongh's pretty bowls. Sadly, his widow has sold the pottery and is back in the village: packing up. She is generously allowing me to sell these as part of my offerings (like the soup, @coquicoin). Folk can also choose from two other potters' offerings and who have stalls adjacent to mine.
Even if the weather's cold - and it's threatening to be that - and windy and wet - there will be wine, hot food, undercover seating and warm hospitality.
Until next time, be well
Fiona
The Sandbag House
McGregor, South Africa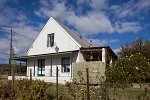 Photo: Selma
Post script
If this post might seem familiar, it's because I'm doing two things:
re-vamping old recipes. As I do this, I am adding them in a file format that you can download and print. If you download recipes, buy me a coffee. Or better yet, a glass of wine....?
and "re-capturing" nearly two years' worth of posts.
I blog to the Hive blockchain using a number of decentralised appplications.
From Wordpress, I use the Exxp Wordpress plugin. If this rocks your socks, click here or on on the image below to sign up.

Join Hive using this link and then join us in the Silver Bloggers' community by clicking on the logo.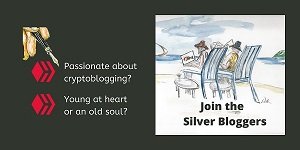 Original artwork: @artywink
lastly, graphics are created using partly my own photographs, images available freely available on @hive.blog and Canva.
---
---