Market magic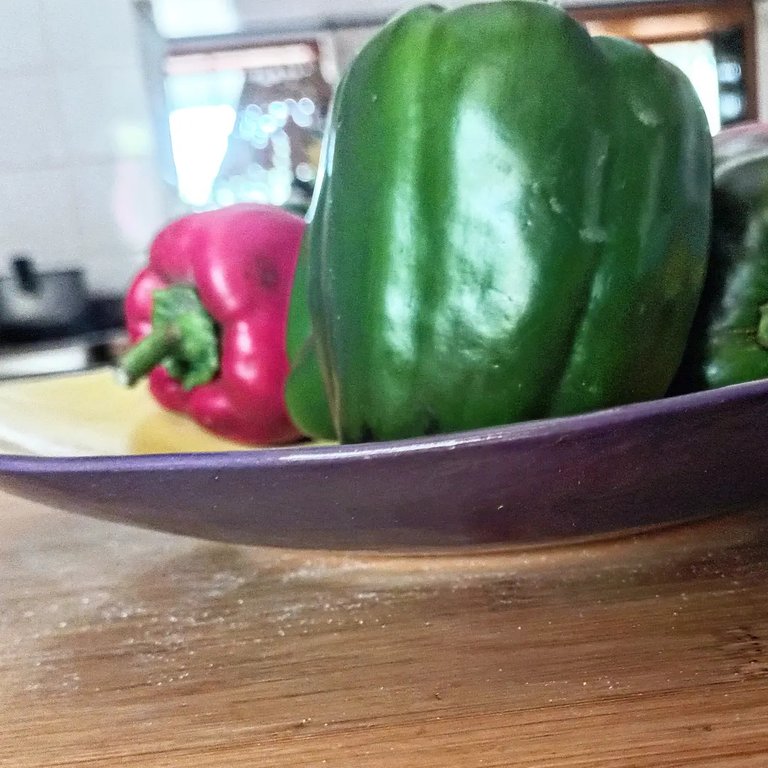 Yesterday's was magic. Not so much for the sales, but for the loot.
My market pal, Trish, about whom you often hear, and I have an ongoing deal. We barter. A lot. For food offerings and also for her beautiful ceramics.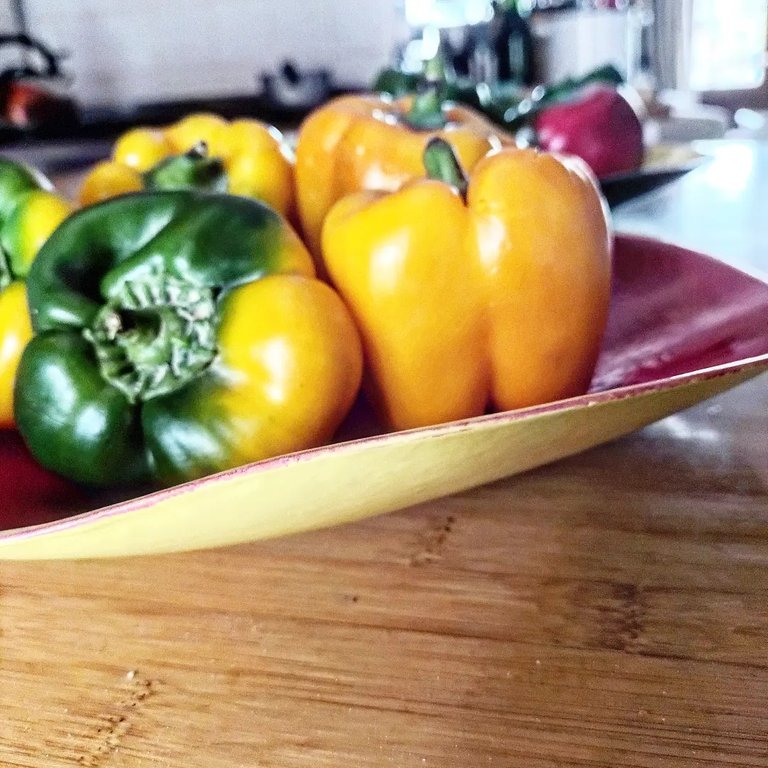 These have been "on order" for yonks. We had asked for pasta dishes and have ended up with so much more.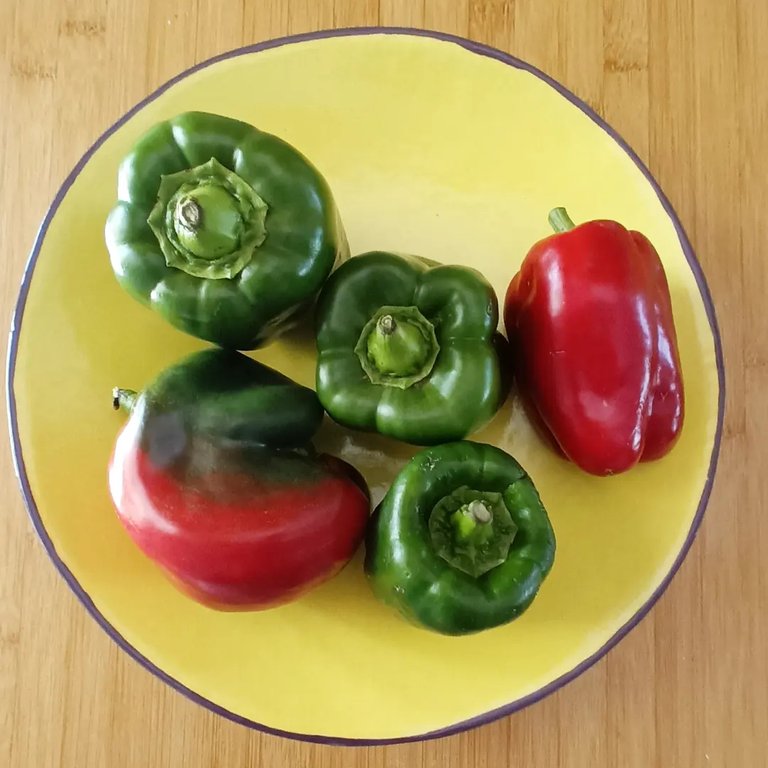 So thrilled was I, that I instantly "dressed" them in more market bounty: Cecil's peppers. Half of which were a gift from him.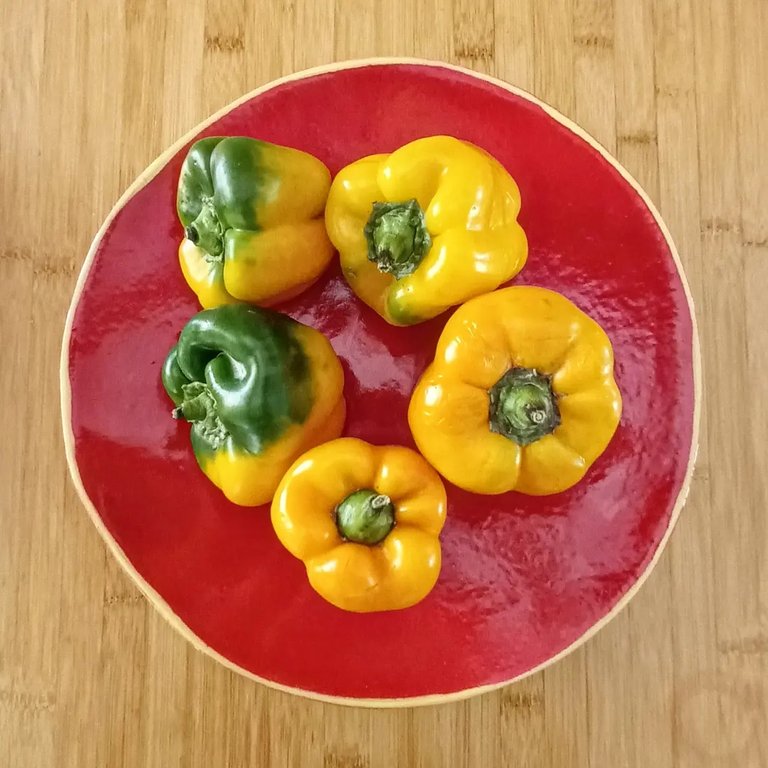 Last night's salad looked glorious on the yellow and purple one.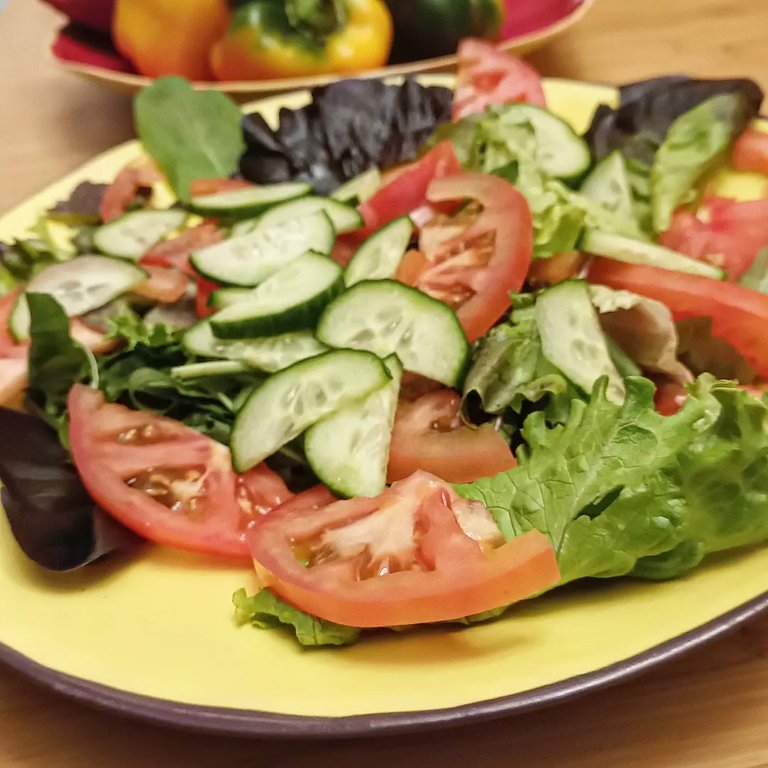 Expect more pics of food on those beautiful landscapes.
Until next time, be well
Fiona
The Sandbag House
McGregor, South Africa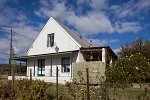 Photo: Selma
Post script
If this post might seem familiar, it's because I'm doing two things:
re-vamping old recipes. As I do this, I am adding them in a file format that you can download and print. If you download recipes, buy me a coffee. Or better yet, a glass of wine....?
and "re-capturing" nearly two years' worth of posts.
I blog to the Hive blockchain using a number of decentralised appplications.
From Wordpress, I use the Exxp Wordpress plugin. If this rocks your socks, click here or on on the image below to sign up.

Join Hive using this link and then join us in the Silver Bloggers' community by clicking on the logo.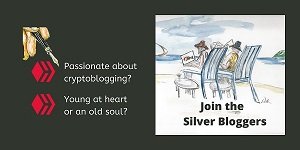 Original artwork: @artywink
lastly, graphics are created using partly my own photographs, images available freely available on @hive.blog and Canva.
---
---