Inside the Green Door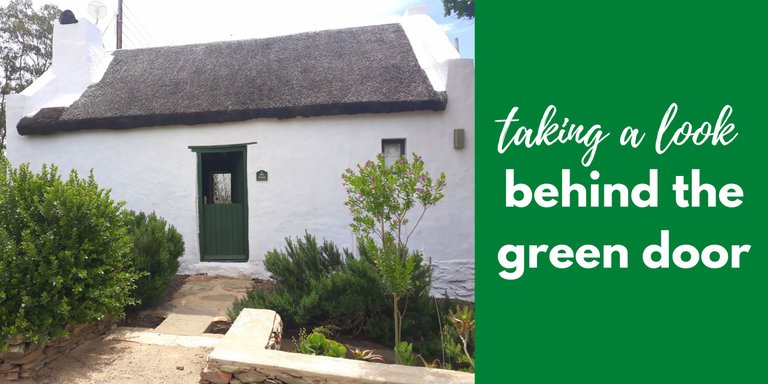 I can't believe it's three weeks ago since I teased you about what is behind the green door.
A digression
As I write, I'm reminded of Shakin' Stevens' 1981 cover version of the song. And which still gets people up and dancing.
It seems that there are many legends behind about green doors.
This Green Door
This green door is to one of the remaining and original farm labourers' cottages in McGregor. It's built with mud and would originally have had a reed, rather than thatched roof. Perched at the top of the hill, and before the Group Areas Act was declared was rented by one of the village's foremost gardeners. There are village inhabitants - my age and older - who tell of being forced to move from one side to the other. One family resisted and still lives in the original family home.
Irony and another digression
Ironically, and as I write the news of the last Apartheid State President's death is breaking.
Iona @ Skye Cottage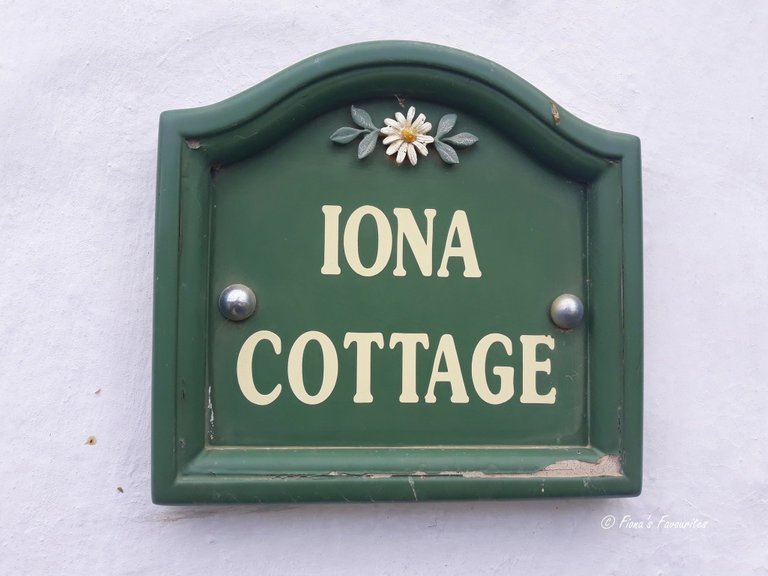 The building is now a protected heritage building. McGregor is the best preserved Victorian village in the Western Cape; a heritage of which the village is both protective and proud.
One of my side hustles is helping accommodation establishments and this is one of them.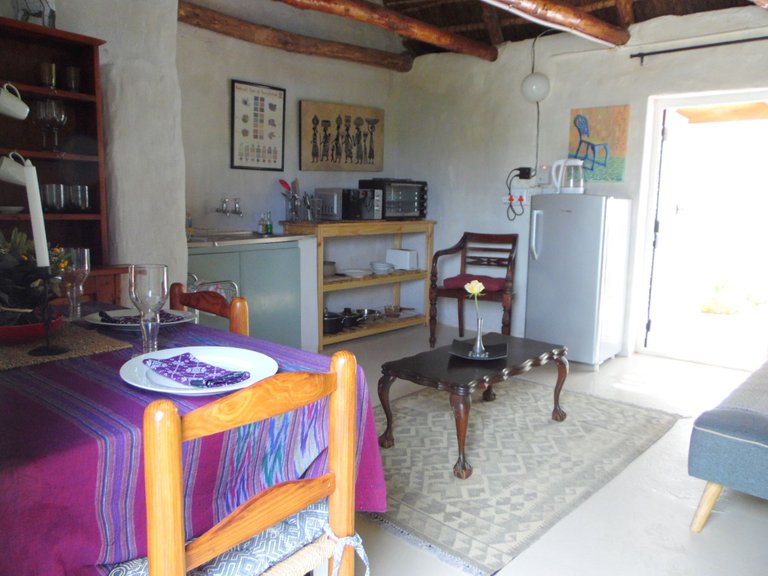 Behind that green door, Iona is simple: An open plan living area that opens on to a sunny (and shady and private) courtyard and which the owner has created as a sanctuary for her guests.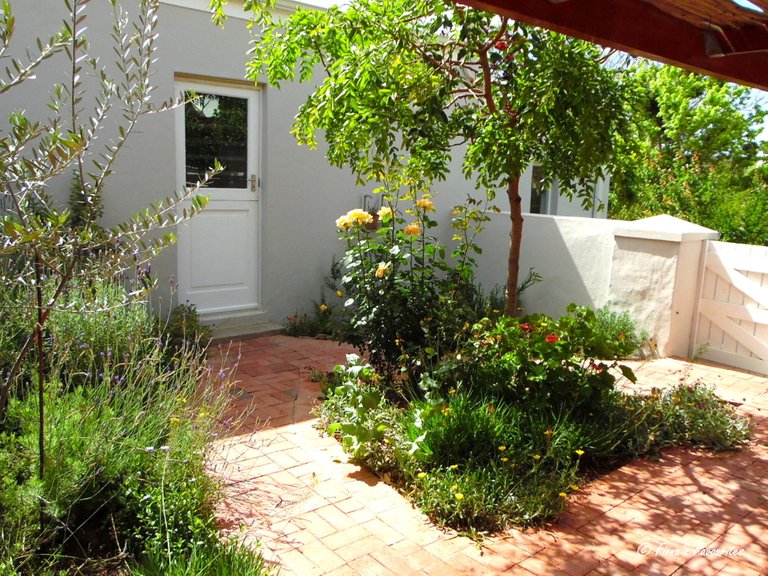 The traditional build and design of the cottage makes it relatively thermally efficient: small windows keep out the heat and keep in the warmth.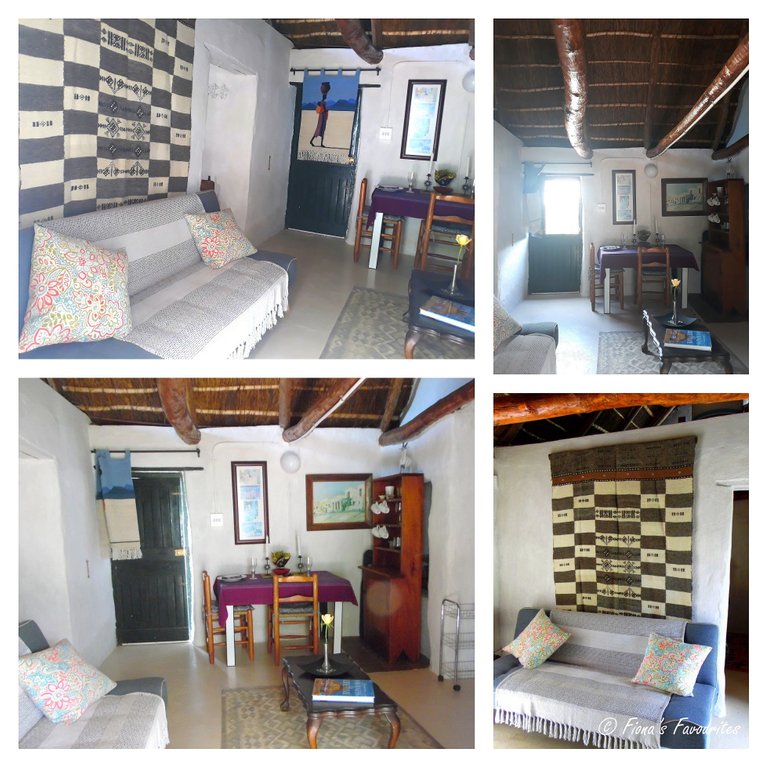 The seeping quarters are just that - comfortably adequate.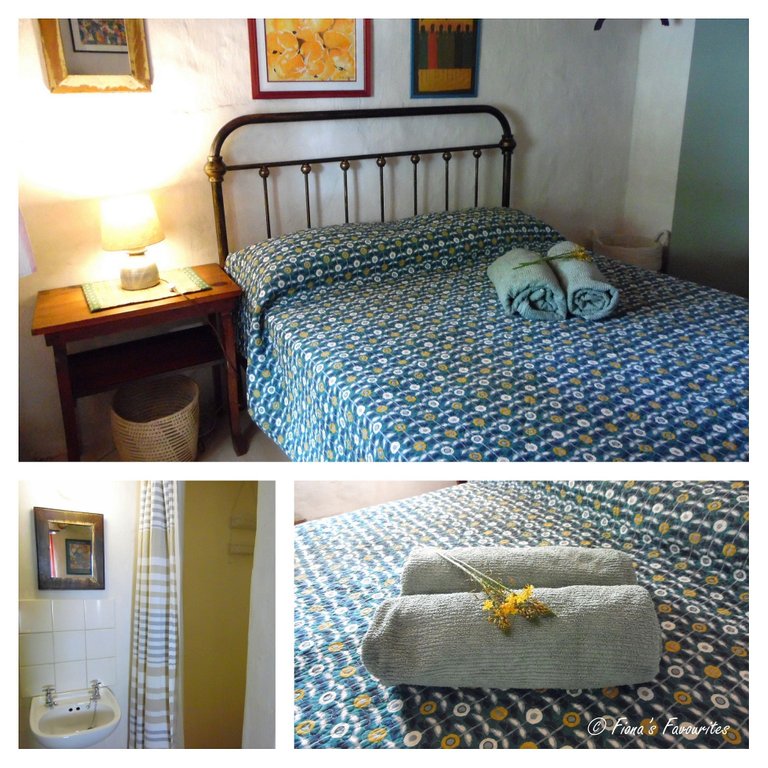 Finally, and while I'm in marketing schpiel mode, braai (barbecue) facilities are available and the cottage is within easy walking distance of most things in the village. For walkers, the horizon isn't far, either...
In for a penny, and in for a pound: for South Africans and international visitors wishing to visit, you'll find all the information you need here.
Until next time, be well
Fiona
The Sandbag House
McGregor, South Africa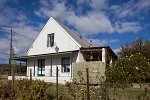 Photo: Selma
Post script
If this post might seem familiar, it's because I'm doing two things:
re-vamping old recipes. As I do this, I am adding them in a file format that you can download and print. If you download recipes, buy me a coffee. Or better yet, a glass of wine....?
and "re-capturing" nearly two years' worth of posts.
I blog to the Hive blockchain using a number of decentralised appplications.
From Wordpress, I use the Exxp Wordpress plugin. If this rocks your socks, click here or on on the image below to sign up.

Join Hive using this link and then join us in the Silver Bloggers' community by clicking on the logo.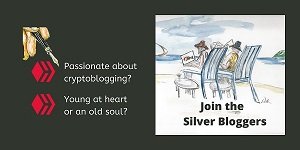 Original artwork: @artywink
I am participating in the twice-yearly initiative to post a blog a day for a month on the Hive blockchain.



I also share my occasional Instagram posts to the crypto blockchain, Hive, using the new, and really nifty phone app, Dapplr. On your phone, click here or on the icon, and give it a go.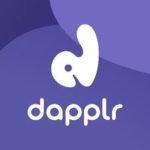 ---
---
---