Frame of mind and reflecting on what one sometimes gains through loss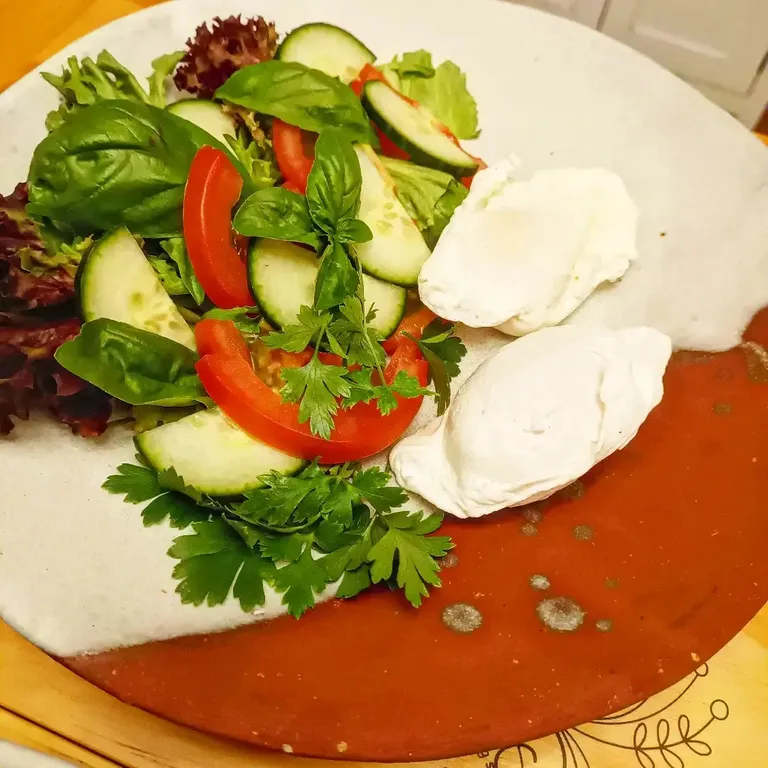 The ducks are laying again. A pre-Christmas heatwave put them off their stride (so to speak). I suspect that as things heat up, they'll stop again. Anyway, that's a long way of getting to last night's poached eggs - with potatoes for The Husband, of course...
It's been a while and I thought I was out of practise - it seems not. I don't know why they worked particularly well, and whether (as often is the case) it had to do with my frame of mind.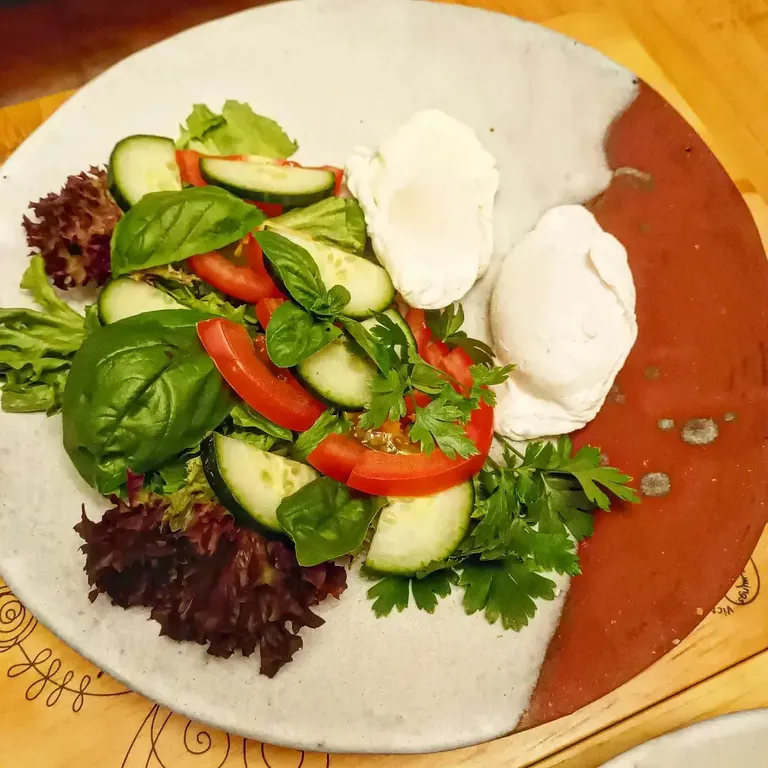 And yes, I am still playing with my new plates.
About my frame of mind: I'll possibly write a bit more on this in time, but this has a lot to do with having "lost" a client. Without going into detail, it's a client that approached me and with whom I had a contract for two years - yes, through Covid. She was, to say the least, high maintenance and more so during Covid. She second guessed and micro-managed from another continent having knocked me down in my usual service fee. And when the proverbial hit the fan during the pandemic and when I had no other income even reduced my fee. Why? Because I couldn't do everything I would have been doing had we not been locked up and, and...
To say that backfired, is an understatement. To say that the "loss" has been my gain is also an understatement. The constant stress of yet another email and demand (one month, I got 2 a day until I had a minor explosion), in addition to the job I was supposed to do, I now realise, took up time and energy. Free of those, I am sleeping better, my brain is working better and, best of all, I have energy to accept more (lucrative) and meaningful work.
I had planned to can this contract, and that it happened in reverse and ahead of what I planned, has been a blessing.
Until next time, be well
Fiona
The Sandbag House
McGregor, South Africa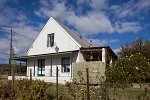 Photo: Selma
Post script
If this post might seem familiar, it's because I'm doing two things:
re-vamping old recipes. As I do this, I am adding them in a file format that you can download and print. If you download recipes, buy me a coffee. Or better yet, a glass of wine....?
and "re-capturing" nearly two years' worth of posts.
I blog to the Hive blockchain using a number of decentralised appplications.
From Wordpress, I use the Exxp Wordpress plugin. If this rocks your socks, click here or on on the image below to sign up.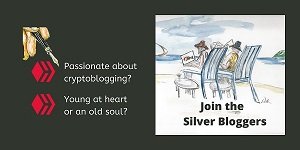 Original artwork: @artywink
lastly, graphics are created using partly my own photographs, images available freely available on @hive.blog and Canva.
---
---