D-Day: came, happened and is gone until the next time...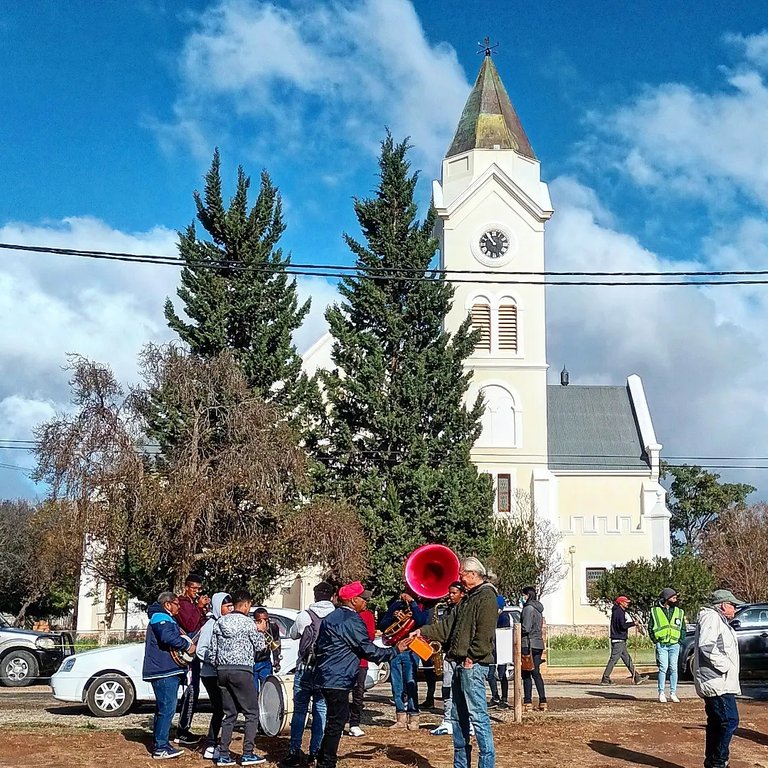 Yesterday's Winter Fair | Makietie went off without a hitch. Really. Even after the litany of things that had gone, and still went, wrong. There was an on-the-day cancellation of one of the village acts which did have an impact. However, lessons learned.
The weather gods had us on tenterhooks to the eleventh minute. Literally.
I had a bad night's sleep, worrying - at 5.30pm on Friday evening (when I'd been on my feet since 7am, the second day in a row) I'd got a voice note confirming that the second tent was NOT up. It would NEVER go up. For this Saturday. I was one of the stall holders left out in the cold. Also literally. Notwithstanding:
Don't worry, we can squeeze you in under the stretch tent.
Said the person who did not have any idea. I had booked a double stall.
My response was very polite but it did include a very unprofessional:
Right now, I am so tired, I don't care....
After a quick stop at the local and almost one too many (out of anger), not only did I lie and worry, the wind howled and the rain thundered down. How would I explain to those who should have been under cover, that they would not be? How I would manage out to cook with gas in the wind and the cold?
It was still raining when I eventually turned the light on at 5am and began sorting out my brain until I had to turn the oven on at 6 to bake the bread. I couldn't get up and thunder about any earlier: we had guests in the Little Room.
It was still raining as we started loading the bakkie (aka pickup aka ute) two hours later. The Husband really struggled - he's got a dose of a flu something (not the big C). No, he wouldn't not help and had to be bullied to accept help at pack up time.
I digress.
The rain did stop. While we were loading, leaving less dust but cold, damp under foot. There was, for a minute, more than a little sunshine and the odd bluster of icy wind as you can see from my stall.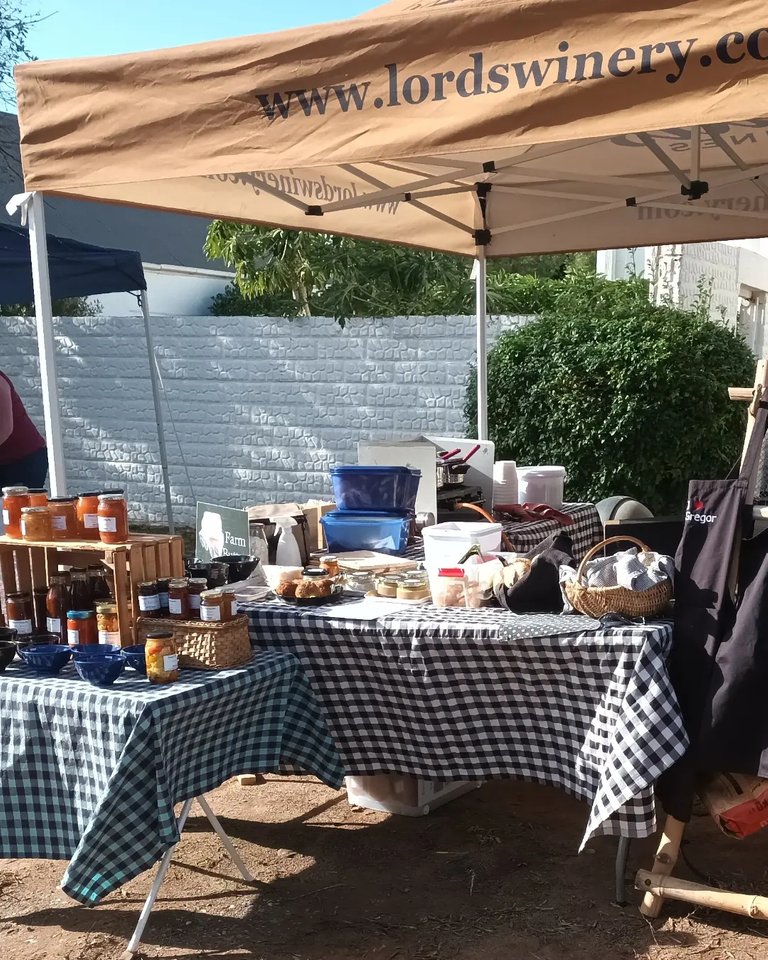 I wasn't entirely out in the cold: the kind folk from Lord's Wines lent me their gazebo and another stall holder lent me a side sheet which protected me from the worst of it.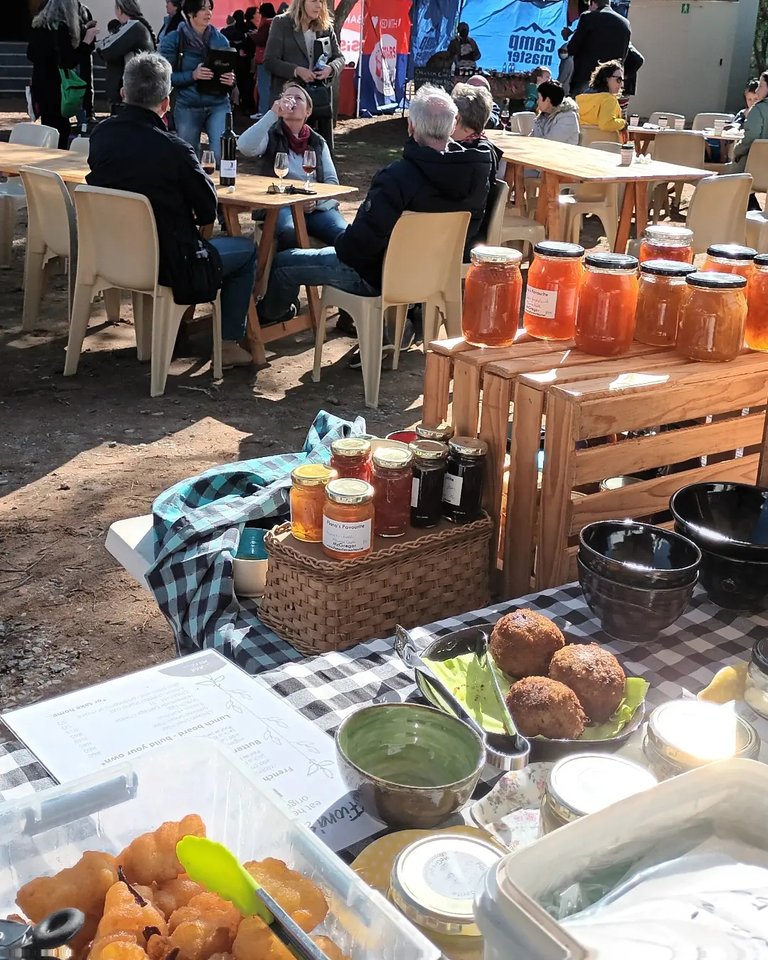 My stall was laden. Sales were relatively good, but because of a last minute cancellation from the local steel band, which should have played over lunch, folk left, and I am left with lots of jambalaya and soup.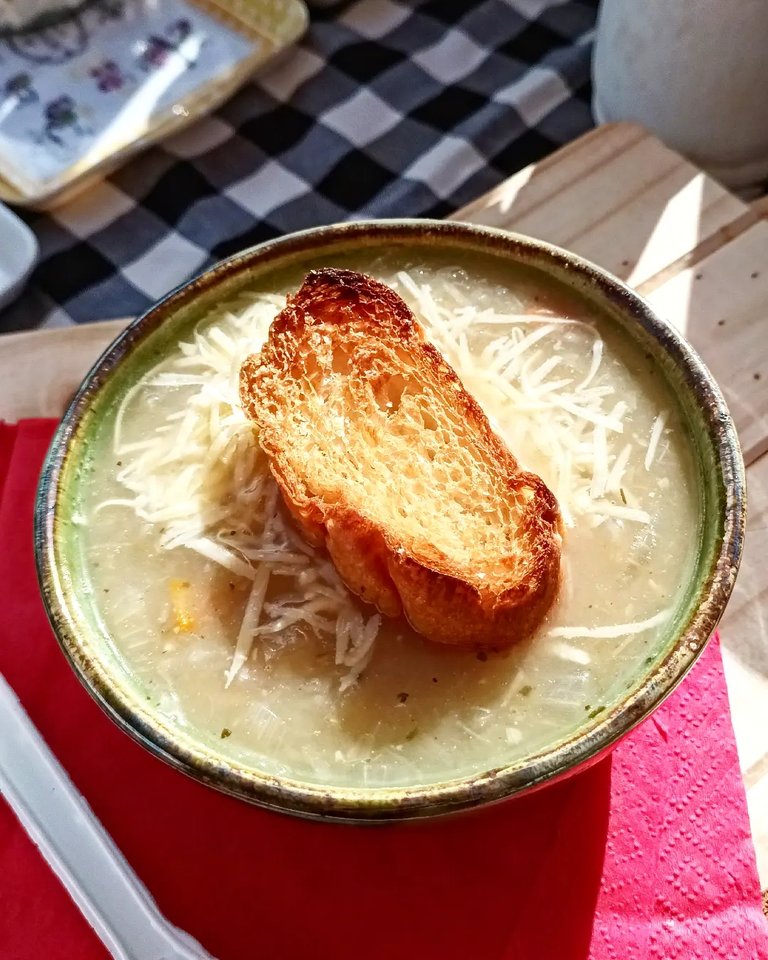 Oh, and for those interested, I actually got to photograph one of servings of French onion soup. In original pottery by local potter, Oona. Find her at the market every week.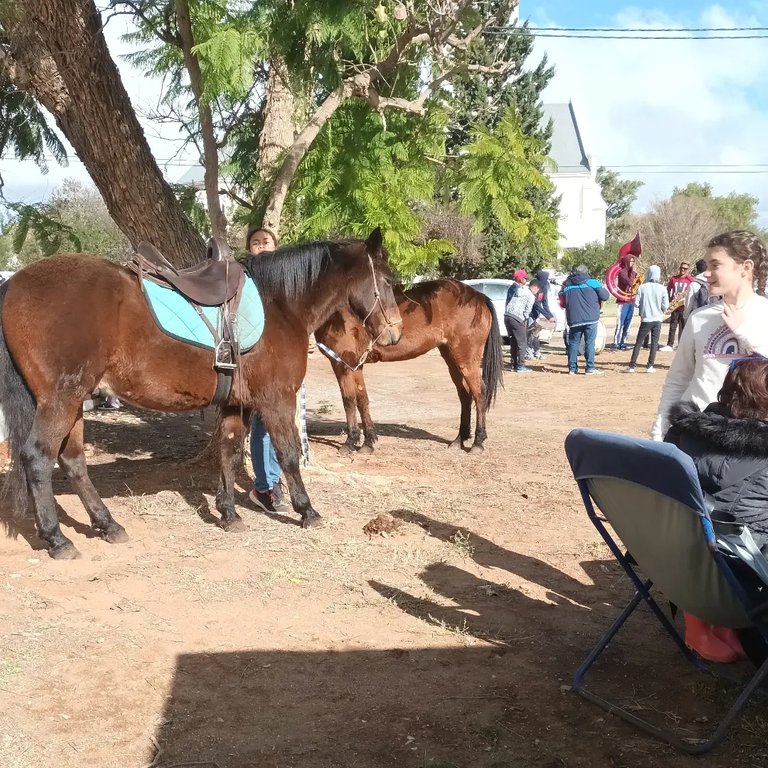 Oh, and my day was punctuated by the odd snort. Not from either me or The Husband, but from the ponies that were just the other side of my gazebo.
Notwithstanding The Husband's not feeling well (he's on the mend, I think, but yesterday did set him back), the feedback has been enthusiastically fabulous. Will I do it again? In a hearbeat Yes, but, only on condition that some of the serious lessons we learned are actually applied.
Hopefully normal programming resumes next week.
Until next time, be well
Fiona
The Sandbag House
McGregor, South Africa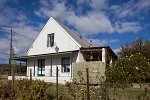 Photo: Selma
Post script
If this post might seem familiar, it's because I'm doing two things:
re-vamping old recipes. As I do this, I am adding them in a file format that you can download and print. If you download recipes, buy me a coffee. Or better yet, a glass of wine....?
and "re-capturing" nearly two years' worth of posts.
I blog to the Hive blockchain using a number of decentralised appplications.
From Wordpress, I use the Exxp Wordpress plugin. If this rocks your socks, click here or on on the image below to sign up.

Join Hive using this link and then join us in the Silver Bloggers' community by clicking on the logo.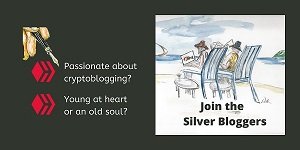 Original artwork: @artywink
lastly, graphics are created using partly my own photographs, images available freely available on @hive.blog and Canva.
---
---