Introduction and first Impressions on Gods Unchained

Hello, gamers! This is a post that i will make my introduction to this community as well as share my first impressions on Gods Unchained. Also, this post is part of a contest led by some of the most known communities and projects around here. In case you wanna learn more about the contest click HERE.
Let's start with the introductions. Although i am not gonna share a photo of myself, even though i am quite handsome :P, i'll tell you a few things about myself that many people already know by now, and many more have no clue!
So without further ado, i will start by telling you the most important info about myself. which is that here since forever. I have seen it all my dear children, prosperous times, , treacherous times, disasters, enemies, inside wars, and success. I am a strong believer in Hive and you can tell it if you check my wallet, 90% + of my Hive is staked and never sold!. Check some of my stats as well.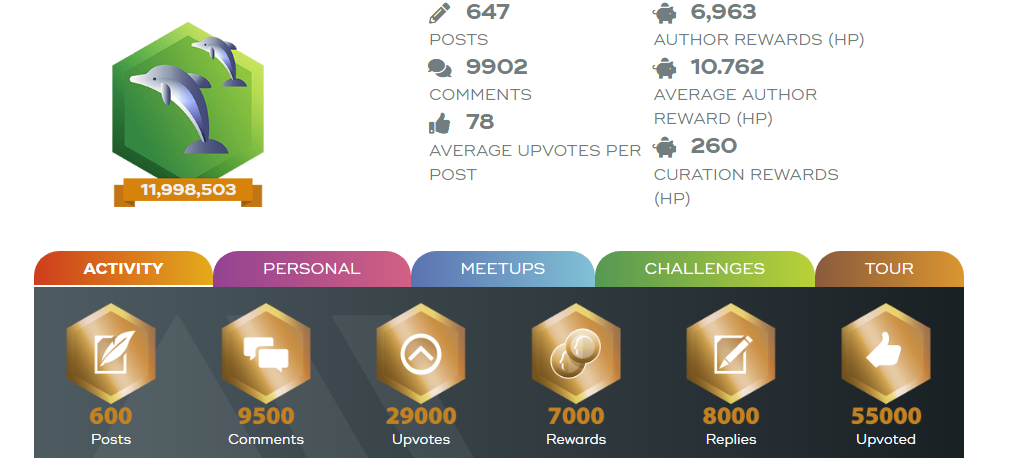 Now let's get personal. I am a young and awesome Greek that has graduated and holds a degree in business administration with a minor in marketing and i am around cryptos for around 4-5 years even though i knew about their existence since BTC was 50$ (yeah [email protected]@@ my life).
Generally, speaking i like writing posts about movies, anime, traveling,economy-cryptos and science which are my hobbies as well. I used to be quite active in here writing daily a post but i had to do my mandatory army service which is 1 year in Greece, i have around 5 months left. That means that my time and access to a pc is very limited and that's the sole reason you don't seem around but I'LL BE BACK.
Before the army, along with writing my posts, i used to search for new ways to earn through the cryptoverse. NFT is one way i thought and gaming is the other. I hold some nfts and earned through them but once again due to time i never actually invested some to find a game that would be worth my while. Thus, i missed the splinterlands and axie train.
The case of Gods Unchained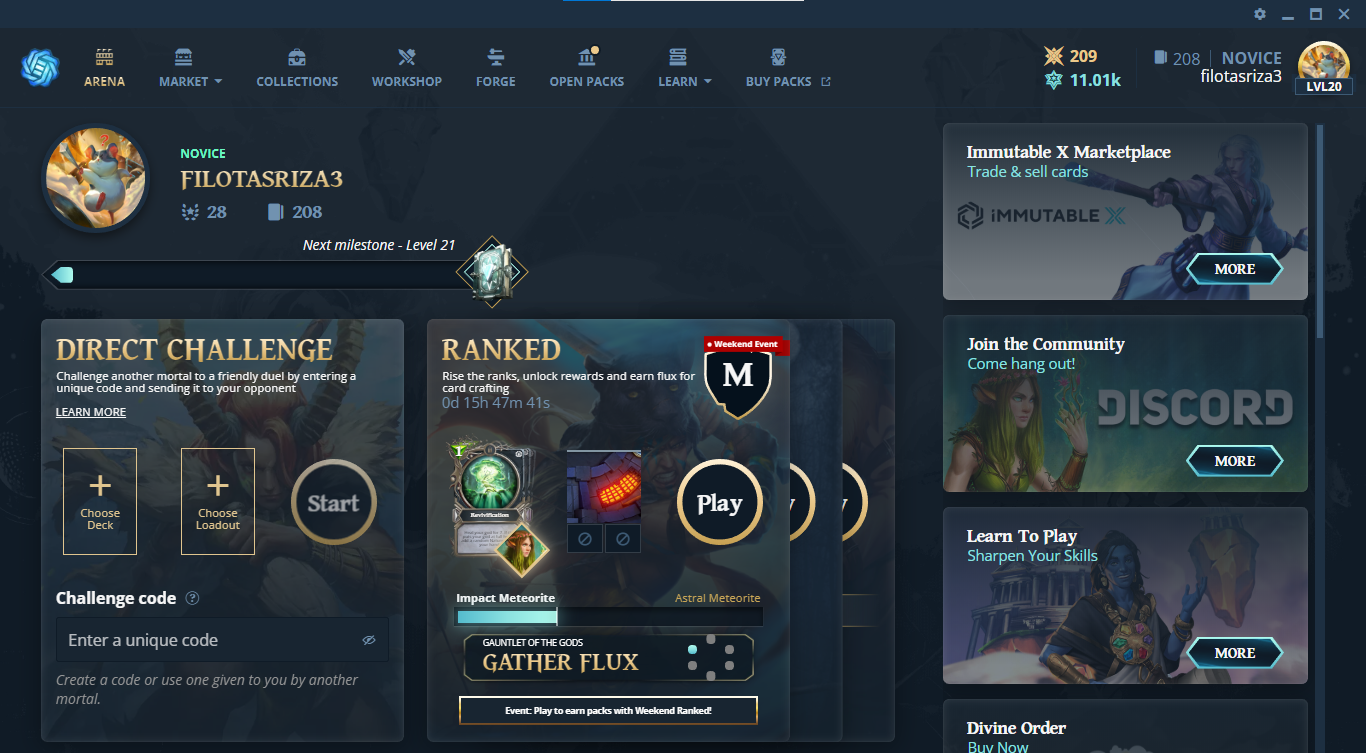 Around a year ago, i was searching for a new game to play and particularly i wanted a card game because i really like these kinds of games. I stumbled upon GU and gave it a try. I gave it a try, played for around a week and managed to get to lvl 17. The game seemed a bit like Hearthstone to me. it was fun but when i realized that i couldn't actually earn anything during that period (*you couldn't forge*) i stopped playing it.
I don't know how but i read somewhere that forging is up again so i just logged to my old account and decided to play some games in my free time. I am level 20 now, i hold over 200 cards and i am a total noob. I know i need to delve into this game way more but due to my limited time, i only play a couple of games just for fun.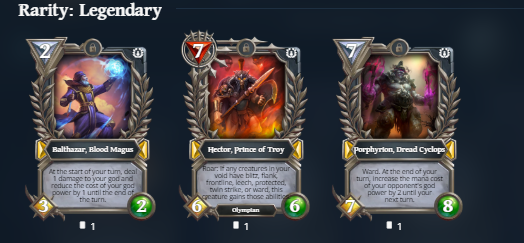 my only legendaries
I also, discovered that they got their own token that will be used for forging. Now because the game is quite good in my eyes and many people are playing i can see it as the next "big" thing around crypto-gaming. I don't know if i will manage to earn something from it but many will something that is quite awesome in my eyes is that anyone can play without investing money which is PRETTY COOL!
The only drawback i currently see is that i would like some free ways of forging at least at some level as well as an option to see your card up close because honestly one of the main reasons i like card games is the Art itself.
Anything you want to know about me just ask, it's free!
Any tips about the game i will gladly accept, for free :P
​
---
---