Appreciation Equals Productivity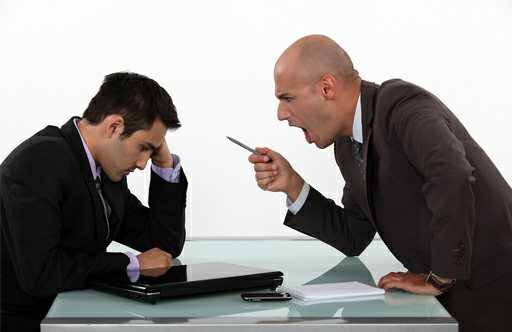 Do you feel appreciated at work?
That question may hit a spot am i right? Anyways today after a long long time of me posting here i want to express that work appreciation issue and tie it with what i am doing now, which is the mandatory army service of course.
Working is something we do for many reasons with the most crucial one being making money and surviving. We also work in order to provide to our family, help others and fill ourselves with satisfaction.
Work satisfaction is a big thing as it boosts Productivity along with the appreciation. You see it's one thing to have a job that you like and another if you don't. Similarly if your boss yells at you everytine and for no reason i don't think you will give your 💯.
Ι don't really know how someone can think that through constant yelling and unappreciation one can be productive. First of all, you got that constant stress and anger. Then at some point you simply don't want to give your best effort.
On the other hand if the boss or your co worker showed a little bit of appreciation by talking nice, saying "good work", or providing with bonus and stuff, then the productivity will boost highly. Let me share with you 2 real life stories that lack appreciation.
Story number one
As you know i am in the army and during that mandatory army service we literally are getting paid with close to nothing. 8.5 euros to be exact per month while the average salary is 650 euros. In other words we are kind like slaves.
So while we are not getting paid we work like we do. We clean, we make the food, we are doing the work of the permanent stuff because the can't even know how to use a pc.
At the same time they are constantly yelling at us and try to undermine whatever we do and they do that because they got a permanent job. If tomorrow magically they lose their jobs i guarantee you that nobody will ever hire them.
Story number 2
A very good friend of mine started an internship at a maritime business. The internship is part of his master degree and he was very excited. The company that hired him had only the boss and 2 other interns.
When i heard about that i told him that this is bad sign. It took just a couple of days for him to realise that the so called boss only hired interns because it was cost free and no actual employee would stay with him.
Even the interns quited the job. The reason of course was that the boss was a delusional kind of guy that yelled at them all day long and at the same time talked about how awesome and rich he is. It took 2 months for my friend to quit...
Posted Using LeoFinance Beta
---
---