Hive Open Mic Week 80 / New Day (Guitar Cover) By @fernanblog
---
Hello friends of Hive and Hive Open Mic, I'm Fernando from @fernanblog; in this week 80 I have decided to make a guitar cover of a song that is perfect for the theme dedicated to a "New Day". Before talking about the song I must say that we must be happy for the simple fact of existing, beyond the goodness or disappointments that life in its journey puts us, it is necessary to be grateful for each day we wake up full of vitality. We must always nurture hope, believe in ourselves, motivate ourselves and surround ourselves with positive people and environments that allow us to move forward and not paralyze us.
Today I bring you a song that I really enjoyed playing, it's rightly called "New Day"; this song is the 2nd single from the 6th studio album called "Haven't Seen It Yet" by Christian music singer Danny Gokey, released in 2019. An album that by the way sounds great and has an incredible energy, as it is loaded with emotions and a lot of sensitivity, plus it features some collaborations with other famous artists.
"New Day" is a pop song with a totally funk rhythm and style, it's easy to play depending on how you handle the chords and harmonies; it's a danceable song, and it allows you to arrange it as you please as long as you keep the funky sound that characterizes it.
I hope you enjoy it as much as I do, that it transmits joy and the desire to celebrate life. Thank you very much for the support you give me week after week, it is a great pleasure for me to play songs that are part of my musical influences.
PS: I dedicate this song to God and to life itself.
Artist:
Danny Gokey
Song Title:
New Day.
Album:
Haven't Seen It yet.
Genre:
Pop.
Tuning:
E standard.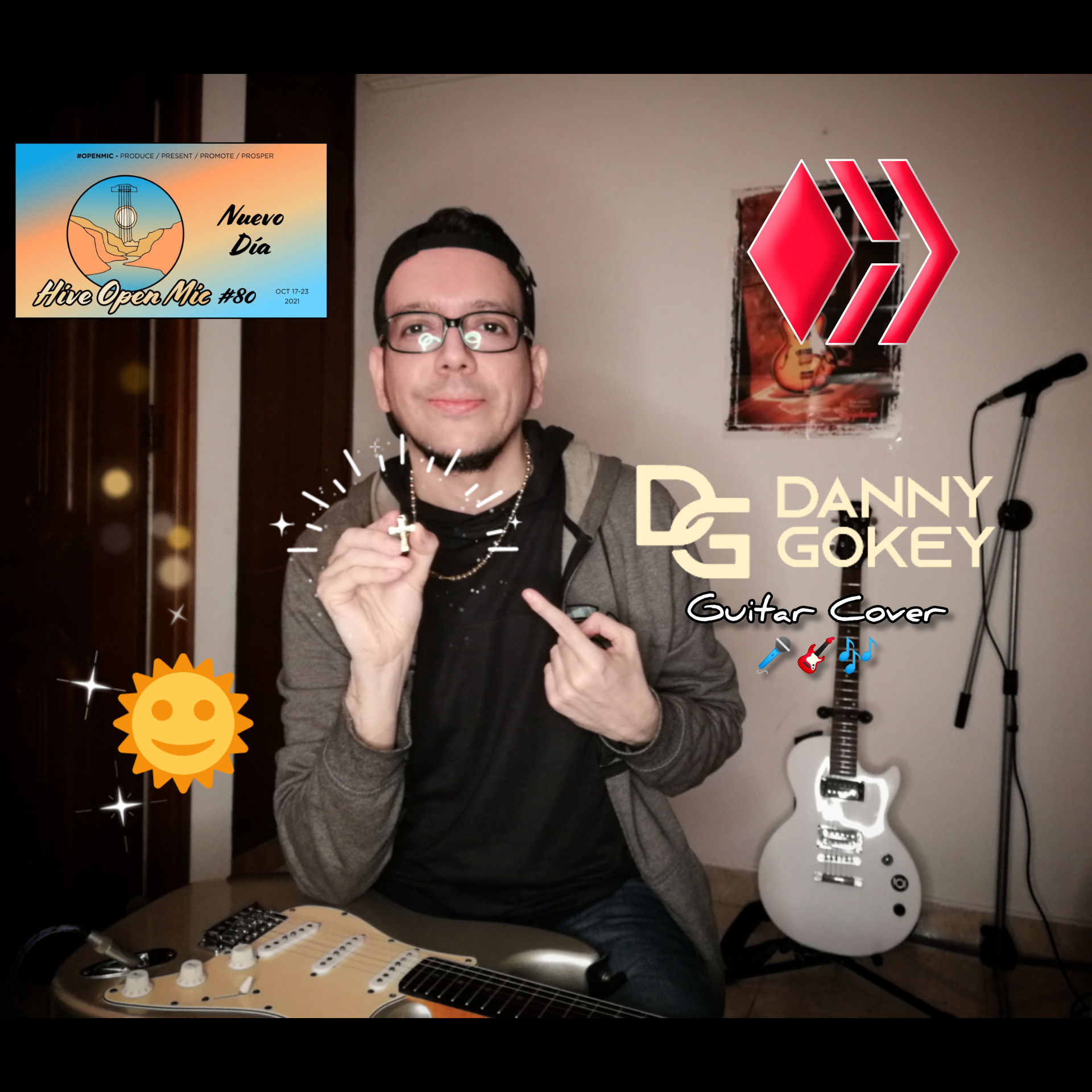 Hola amigos de Hive y de Hive Open Mic, soy Fernando de @fernanblog; en esta semana 80 he decidido hacer un cover de guitarra de una canción que es perfecta para la temática dedicada a un "Nuevo Día". Antes de hablar de la canción debo decir que debemos ser felices por el simple hecho de existir, más allá de las bondades o desilusiones que la vida en su trayecto nos pone, es necesario ser agradecidos por cada día que despertamos llenos de vitalidad. Debemos siempre alimentar la esperanza, creer en nosotros mismos, motivarnos y rodearnos de personas y ambientes positivos que nos permitan avanzar y no que nos paralicen.
Hoy les traigo una canción que disfruté mucho tocando, se llama justamente "New Day" (Nuevo Día); esta canción es el 2do sencillo del 6to álbum de estudio denominado "Haven't Seen It Yet" (No Lo Has Vito Aún) del cantante de música cristiana Danny Gokey, lanzado en 2019. Un álbum que por cierto suena genial y tiene una energía increíble, ya que está cargado de emociones y mucha sensibilidad, además de que cuenta con algunas colaboraciones de otros artistas famosos.
"New Day" (Nuevo Día) es una canción pop con un ritmo y estilo totalmente funk, es fácil de tocar dependiendo de cómo manejes los acordes y las armonías; es una canción bailable, y que te permite hacerle arreglos a tu antojo siempre y cuando mantengas el sonido funky que la caracteriza.
Espero la disfruten tanto como yo, que les transmita alegría y ganas de celebrar la vida. Muchas gracias por el apoyo que me brindan semana tras semana, es un gusto y un placer muy grande para mi poder tocar canciones que forman parte de mis influencias musicales.
PD: Dedico esta canción a Dios y a la vida.
Artista:
Danny Gokey.
Canción:
New Day (Nuevo Día).
Álbum:
Haven't Seen It Yet (No Lo Has Visto Aún).
Género:
Pop.
Afinación:
E estándar.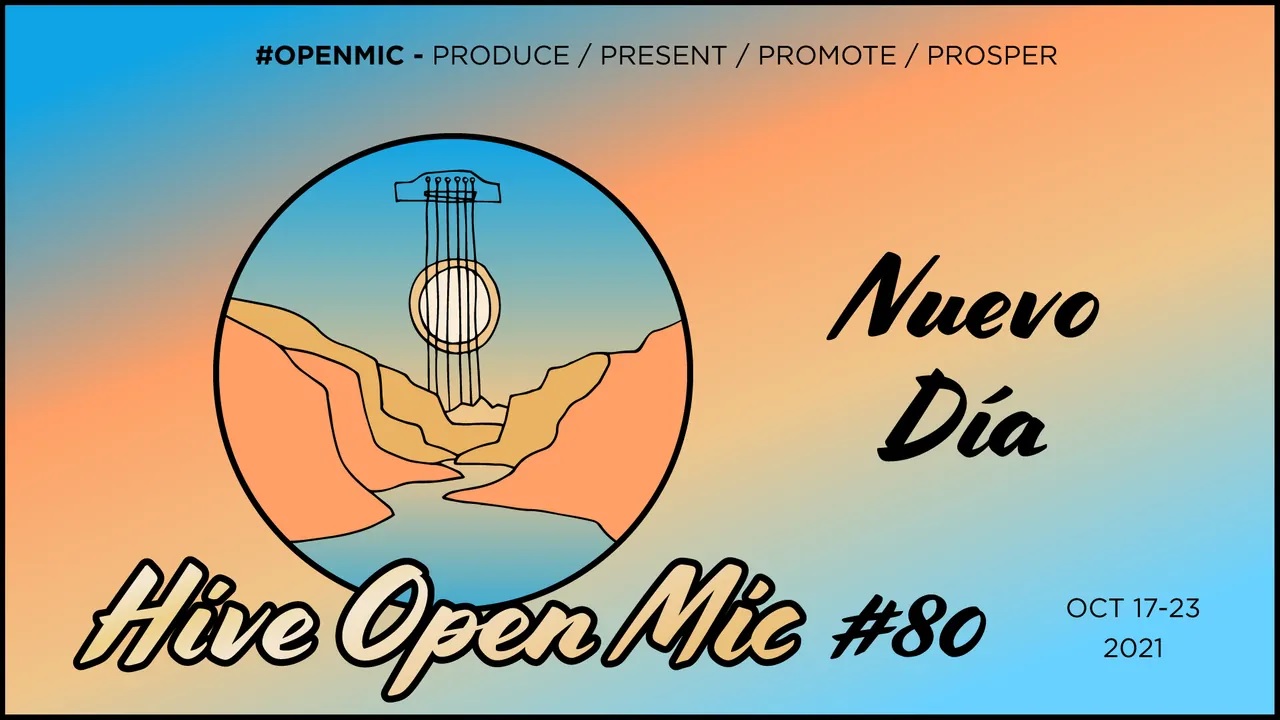 ---
▶️ 3Speak
---
---