Ask Leo : Will Leo Thread bring more visibility to Hive Ecosystem
What is Leo thread?
Leo trend is one of the latest project by the Leo finance team which was officially launched some days ago.
According to LeoFinance, Leo Threads is a microblogging platform. It's intent is to bring about a new concept in the way Hive members engage with each other. For those not interested in or burned out on Twitter, this platform will be perfect for you. And you don't have to stray away from your Hive account to participate.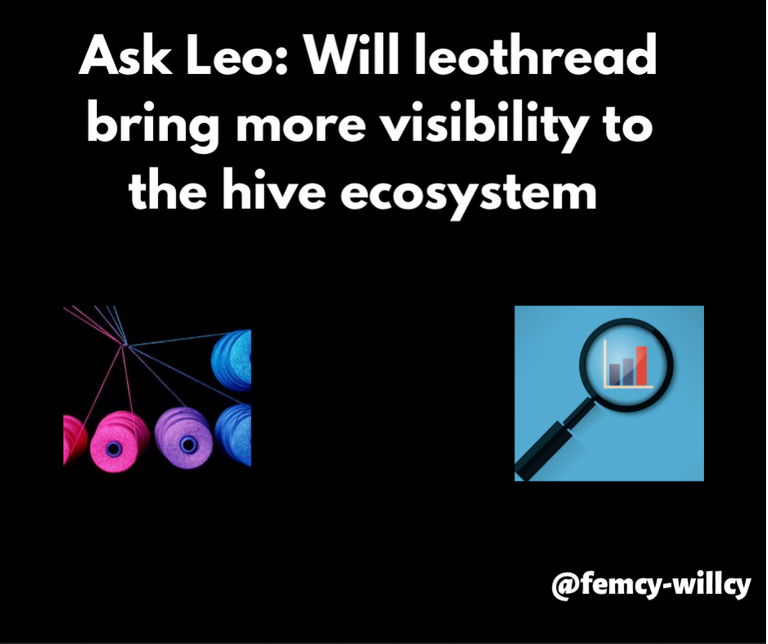 But what exactly is Threads? Leo Finance advises that their concept of Threads is flash content or microblogging that's embedded on Hive. It will entail content that is 240 characters or less.
source
Will leo thread brings more visibility to the Hive Ecosystem
Since the Leo Thread is embedded in the hive blockchain and requires you have an hive account before it is been accessible thereby giving more exposure and visibility to hive ecosystem.
It will create more visibility to the hive ecosystem by bringing more people in by easy sign up using other social media platforms such as Facebook and Twitter there absolving then to the hive ecosystem and through this it make it easier for people to join the Leo thread and hive generally.
Thanks for checking out my blog
Posted Using LeoFinance Beta
---
---