"funeral" a 50-word story written using the freewrite prompt. Humpbuckle Tales 73

Gilham made Molly promise she wouldn't attend his funeral.
"There'll be people there who hated my guts. Crying crocodile tears, spouting sentimental untruths! I want you to raise a glass to me here."
She pours two pints, places one in front of Gilham's favorite stool, and silently toasts her friend.
...
This is a 50-word story written using @mariannewest's @freewritehouse Freewrite Writing Prompt "Funeral"
This is the 73rd fifty-word story in the Humpbuckle Tales series. You can find all the tales reblogged on the @humpbuckletales account.
Humpbuckle Tales are 50-word stories that can be read independently, but when read as a whole a bigger story begins to emerge.
There are author readings available of the first 22 Humpbuckle Tales on the Humpbuckle Tales YouTube Channel or you can listen to the Humpbuckle Tales podcast.
On Hive, you can find the first 10 tales read here, and Humpbuckle Tales 11-22 are read here
Hive has it first!
Humpbuckle Tales are always published first on Hive!
…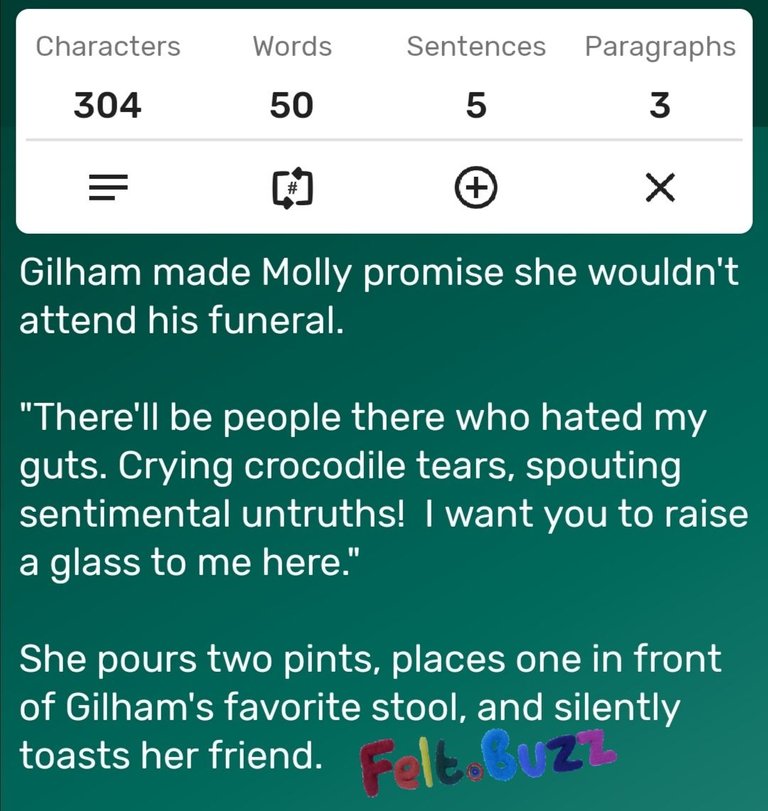 ...
ZapFic is Back!
Check out the new @Freewritehouse / @Zapfic.Club collaboration and win!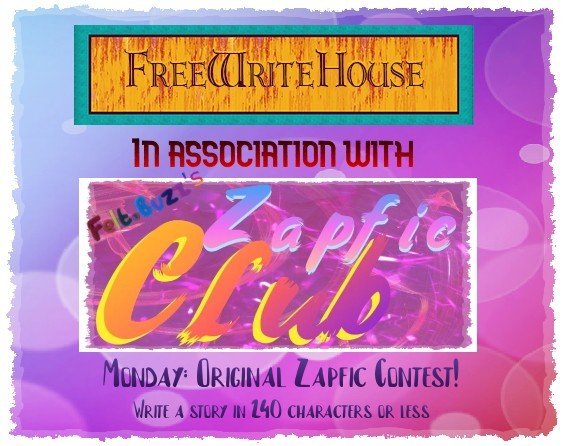 ---
---