Rising Star #9 3000 STARBITS GIVEAWAY

What is Rising Star?
Crypto game Rising Star offers you a chance to climb through the ranks in a musical-themed idle game while you collect card NFTs that have the ability to boost your ingame stats. Your progress is rewarded with STARBITS, the game's token, which you can use buy said cards or, of course, trade for other crypto.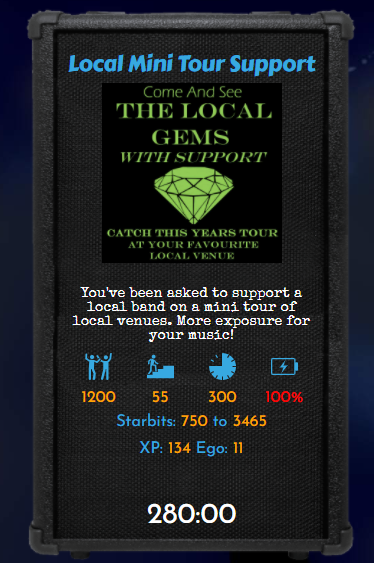 Join Rising Star giveaways by commenting
Leveling up can be cumbersome if you don't have cards, due to mission limitations requiring a certain amount of fans. That's why everyone should join Rising Star giveaways! It'll save you a lot of time and some investment, boosting your steps towards your stardom.
In this post, leave a comment below to enter a Giveaway worth 3000 STARBITS. You don't have to upvote, reblog or tag other people who also play Rising Star, but that would be greatly appreciated. Having said that, I will randomly select the winners only once every 10 giveaways, so make sure you enter every active giveaway while you have the chance.
---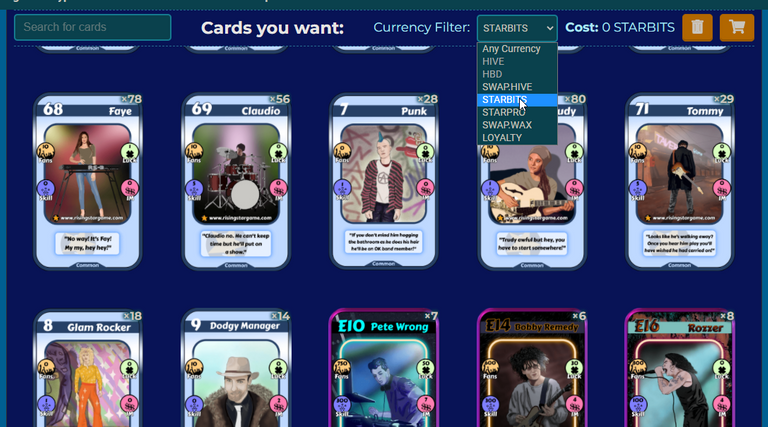 Try NFT Mart
Having trouble buying Rising Stars? Is the ingame market's interface not your cup of tea? Try https://nftm.art/buy/star, HIVE's NFT mart which I always use and thoroughly recommend.
---
---