DIY breadcrumbs for the first time😋🥰
hello hivers,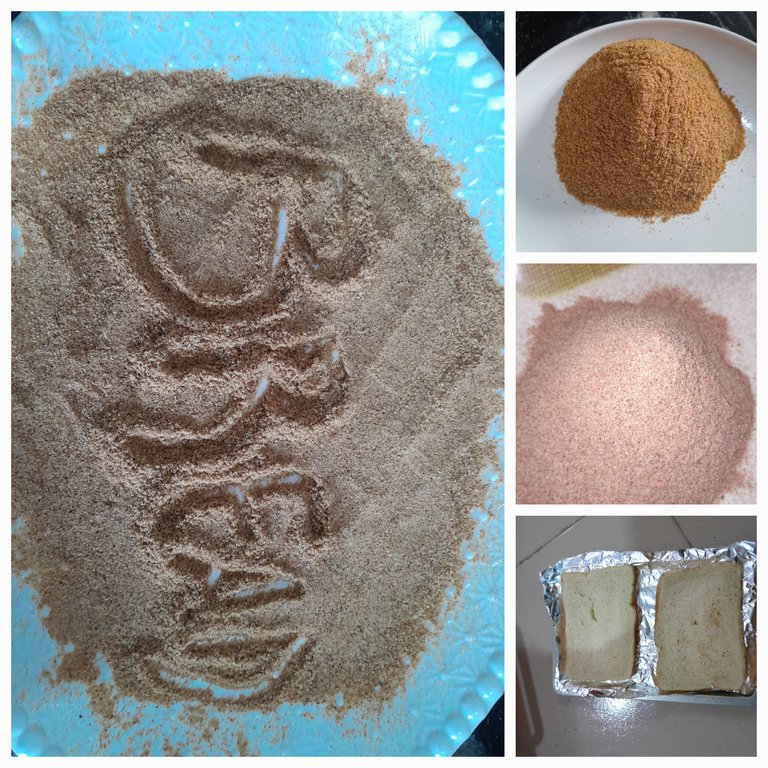 How's the weather at your end there? it sure is a beautifully cold😅😅 morning over here bcos it's raining. Lets shake off the cold (for those of us that has same weather as me) and get to today's tutorial
I'll be giving tutorial for two different methods of making bread crumbs here buh unfortunately I'll only able to illustrate one of the method cos The bread I wanted to use for the first method got burnt so I had to use the two slices remaining for the second method to replace it,
Now, shall we?
First method
things needed
Stale slices of bread
microwave oven and
Food processor or mortal
The bread I used here has been home for about a week (intentionally left few slices for this purpose)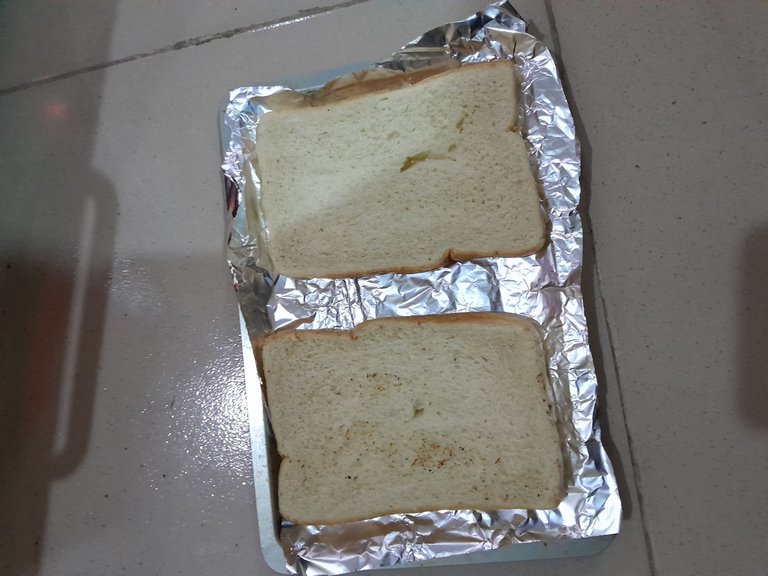 ---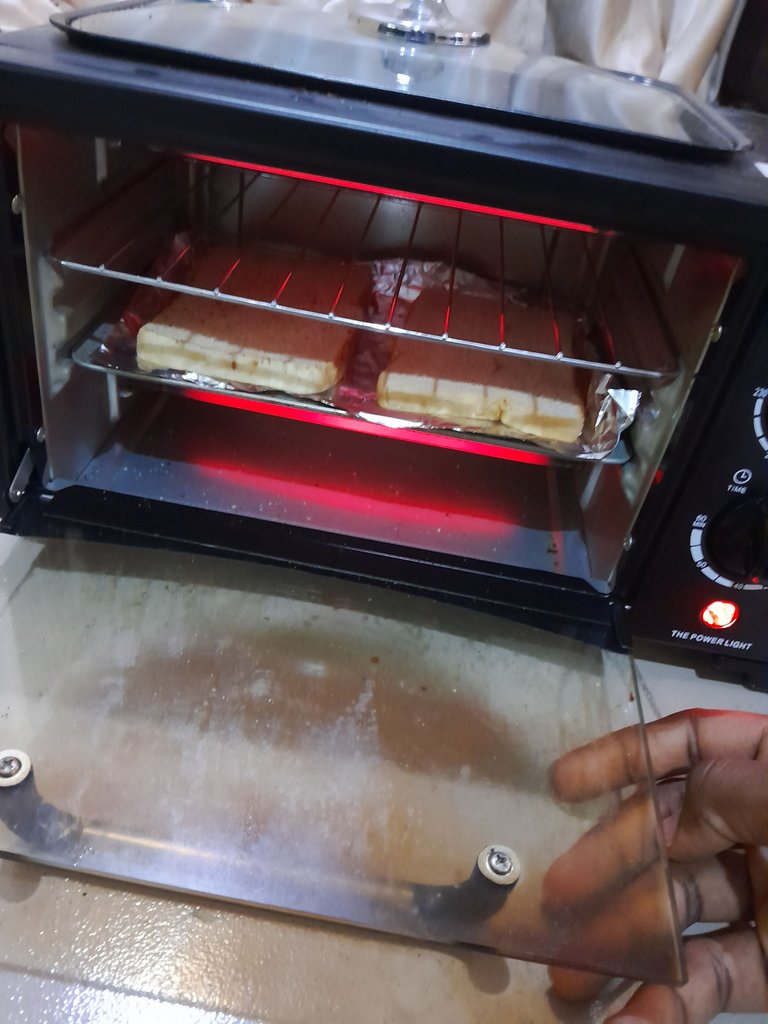 Pop the slices of bread into the microwave and let it dry any moisture from the bread on a very low heat (though off the camera buh I learnt the hard way)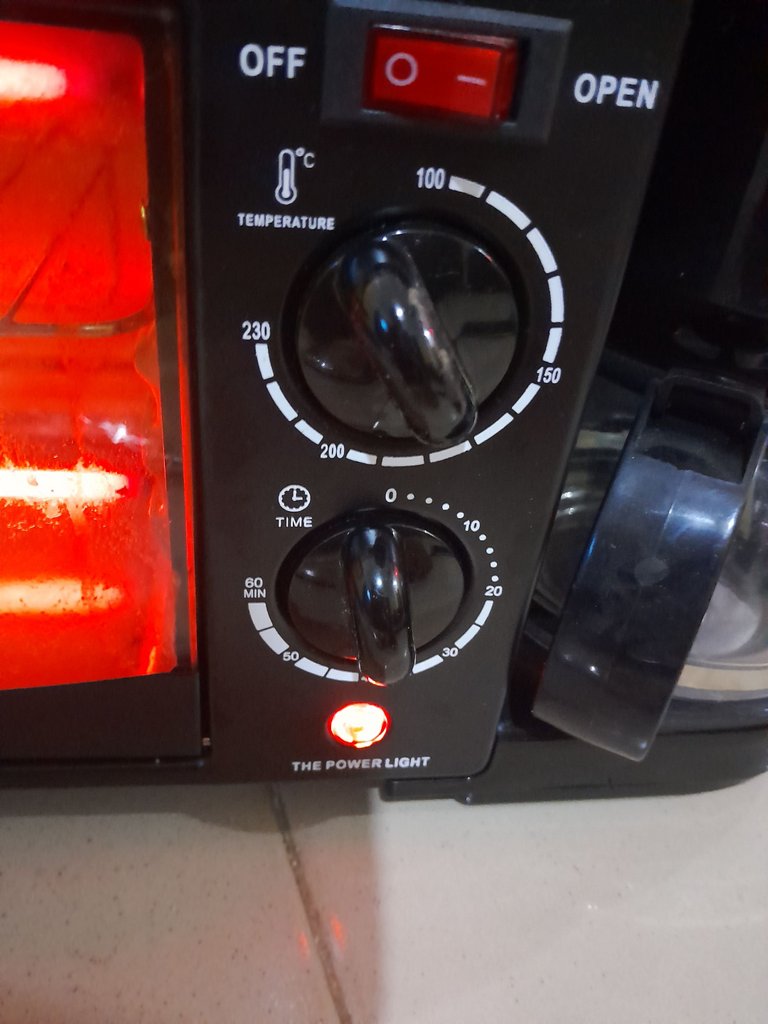 Set the oven to the low heat and Time it (buh check occasionally) I guess it depends on the oven in use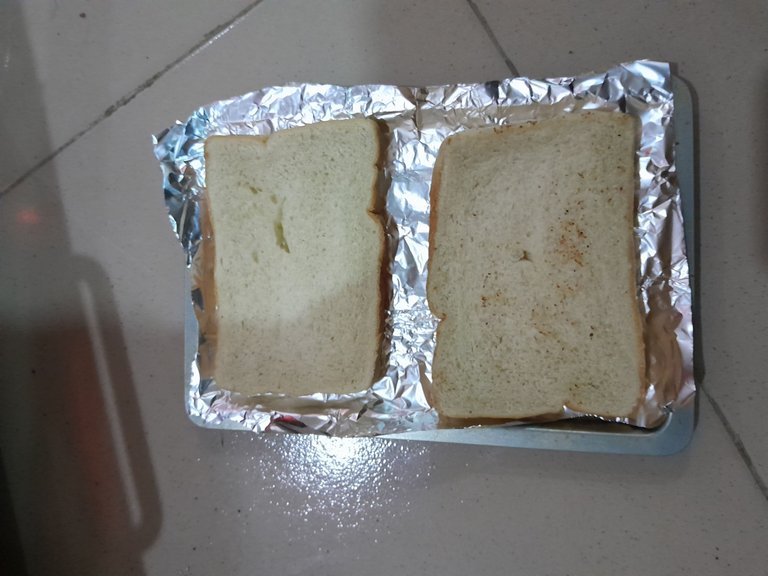 Though it looks like the fresh bread buh this is the dried bread after it has no moisture left. About the time I break and pounded this in a mortal (there was shortage of power so, I couldn't use my blender) my phone ba3 was flat I couldn't take pictures also of the pounding processs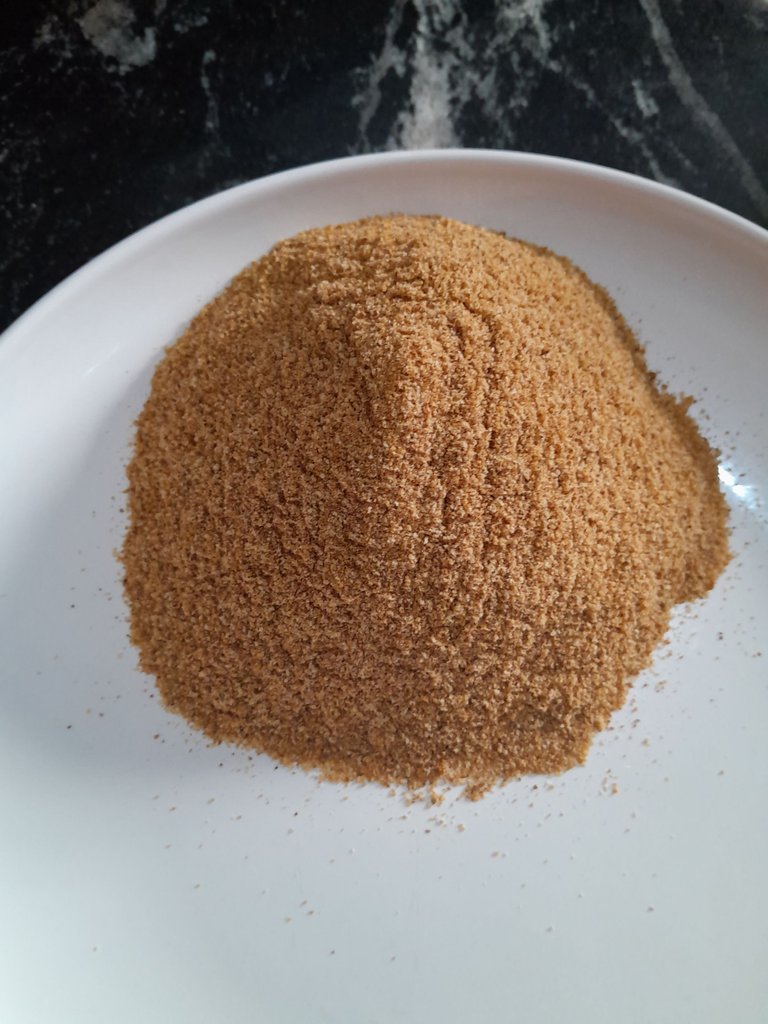 This is the final result (looks a little brown cos I ddnt wanted to totally waste the burnt bread so, I pounded few that are useable to the mixture and there we have it THE BROWN BREADCRUMBS
Second method
This method is so straightforward and less time consuming buh the only constraint is the shorter shelf life of this method ( I used this method whenever I'm in a rush)
things needed
Stale Bread
Blender and
Frying pan (optional)
Steps
Remove the edges of the bread slices (the brown part) and pop directly into the blender
blend till finely smooth and
VOILA! You get your WHITE BREADCRUMBS
if you have more time to kill that's where the use of frying pan comes in,
Pour the smooth powder (though still with moisture) into a dry frying pan and place on a low flame to roast for 2-3minutes to dry out moisture which in turn increases the shelf life
thanks for reading through
I hope u've learnt a thing or two from my post? let me know in the comments section, hugsss 🤗
---
---