Meatball in Masohi City : Not The Best But, Okay?
Hello friends....
How are you friends?
I hope we all have a good day and stay healthy.
Meatballs are a well-known Indonesian specialty that appeals to a wide range of individuals. Meatballs are one of my favorite foods. Meatballs made of beef are my favorite. I don't like for meatball gravy with an overpowering flavor. Fresh gravy with a genuine broth flavor appeals to me. And the meatball itself is the most essential factor in determining the meatball's flavor. I enjoy the meatballs since the beef is robust and doesn't taste like most flour combinations, and when bite it it's chewy and not mushy.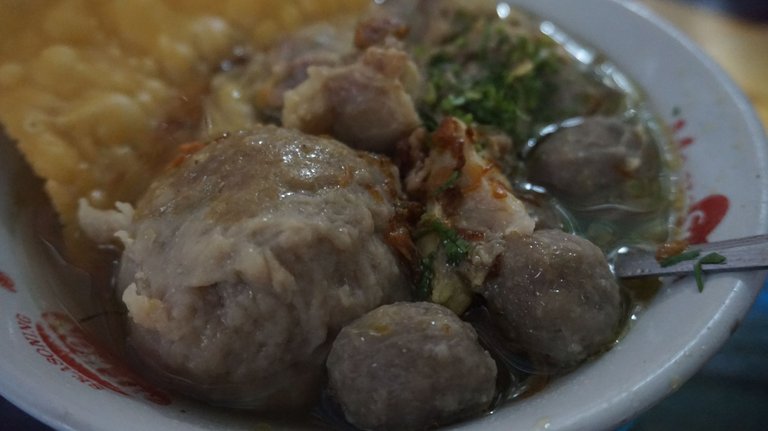 Meatballs are not widely available in my city, as they are in other cities. Despite the fact that meatballs are one of the most popular foods in Indonesia. One of the many meatball stall in this city is the one I frequent the most the name is
"Bakso 45".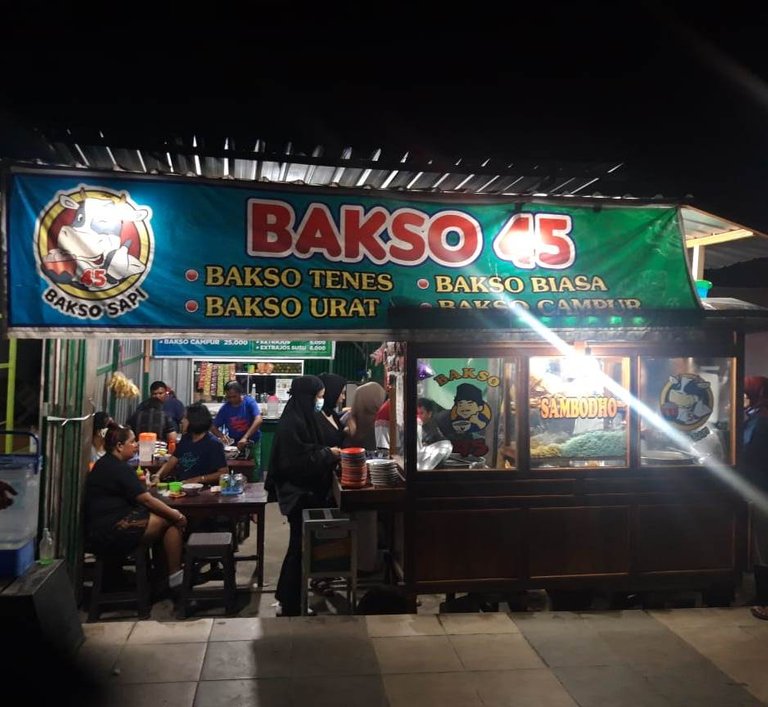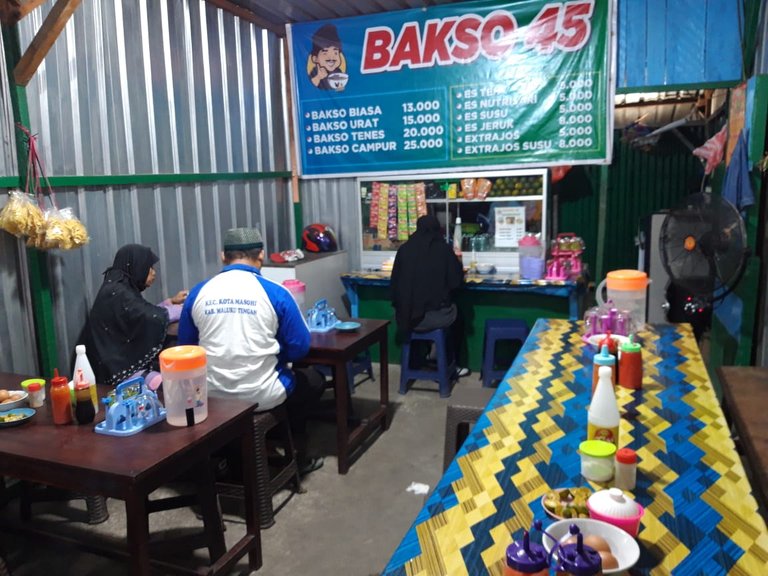 They sell a variety of meatballs in their business, including:
1.Bakso Biasa (Regular Meatballs)
Meatballs are often made up of multiple little beef meatballs, served in a fresh broth with scallions and fried onions on top. Dumpling crackers were also provided as a bonus. The pricing is 13000 rupiah.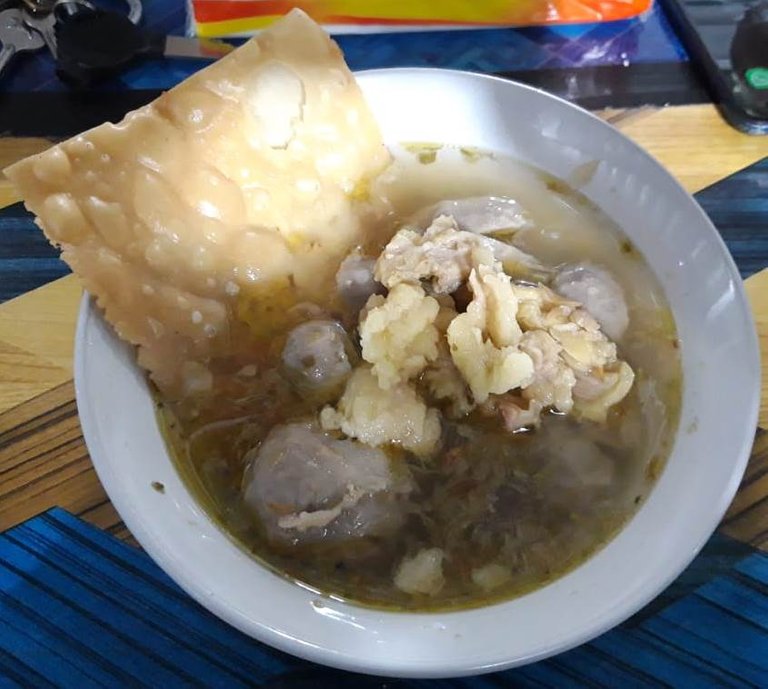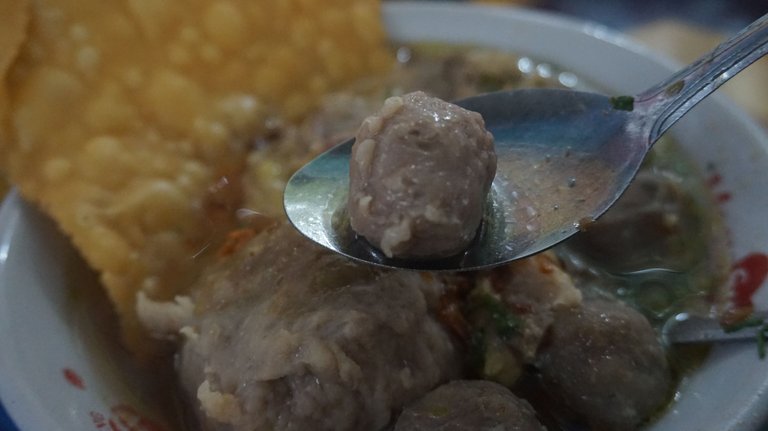 2.Bakso Urat (Meatballs with Veins)
Meatballs with Veins are made up of several small beef meatballs and one huge beef tendon meatball, served with fresh broth and a garnish of spring onions and fried onions. Dumpling crackers were also provided as a bonus.The pricing 15000 rupiah.
3.Bakso Tenes (Tennis Meatballs)
Tennis meatballs are made up of several little beef meatballs and a large meatball with cooked eggs, served in a fresh broth with spring onions and fried onions on top. Dumpling crackers were also provided as a bonus. The pricing is 20000.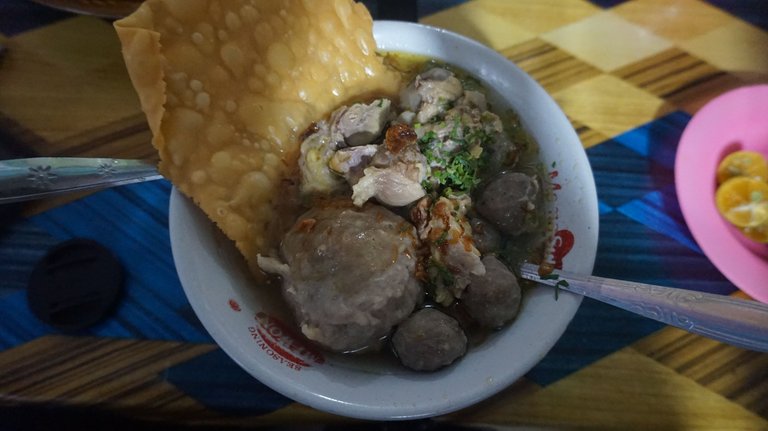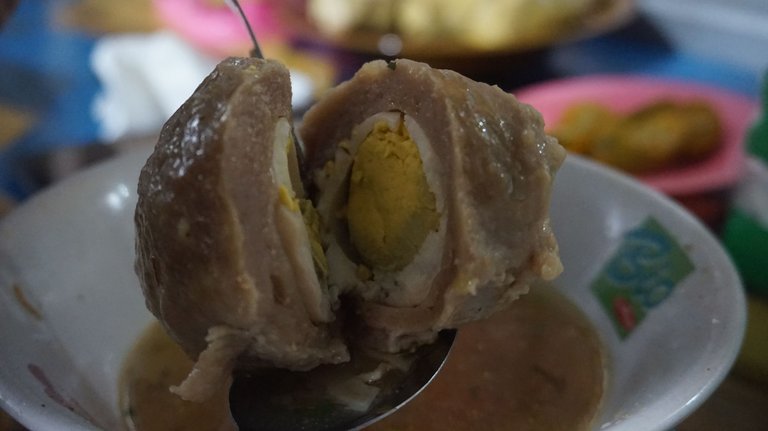 4.Bakso Campur (Mixed Meatballs)
Several beef meatballs, as well as one beef tendon meatball and one meatball containing boiled eggs, make up the mixed meatballs. Dumpling crackers were also provided as a bonus. The pricing is 25000 rupiah.
This meatball stall, in my view, serves delicious meatballs in this city. Although it isn't really tasty, it is something I can eat. There are a few other meatball stall in the area, but their flavors don't appeal to me. And, with the sauce that isn't fresh, the majority of the flavor of the meat in the meatballs doesn't show out as much. In addition, this meatball stall also provides a bonus in the form of brisket on the meatball dish it sells.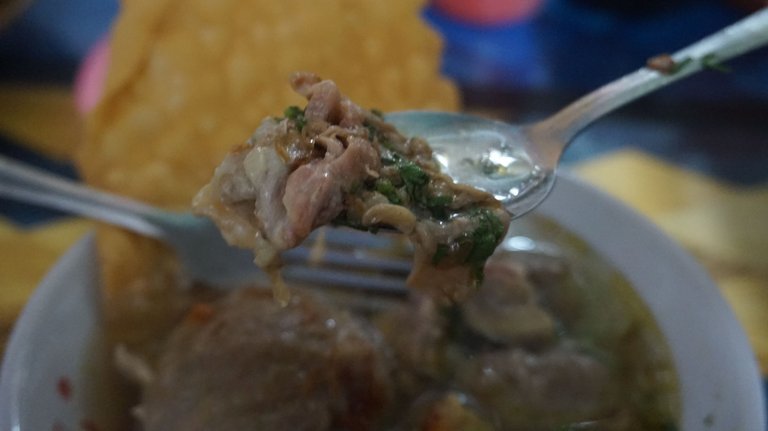 They also provide a lot of complementary spices, such as chili sauce, tomato sauce, spicy chili sauce, soy sauce, salt and vinegar.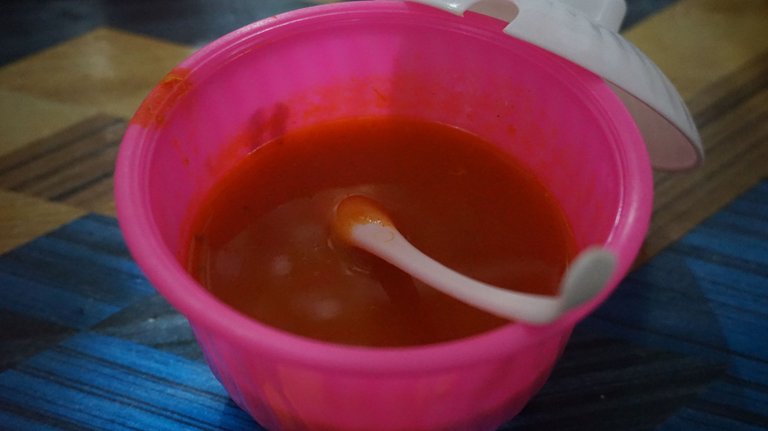 If you want a more fresh gravy, there are also oranges.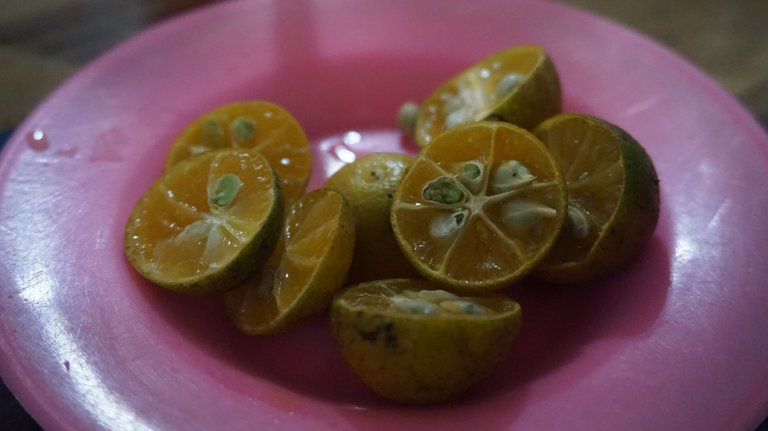 They also serve ketupat, buras (rice cakes that are tougher than rice cakes),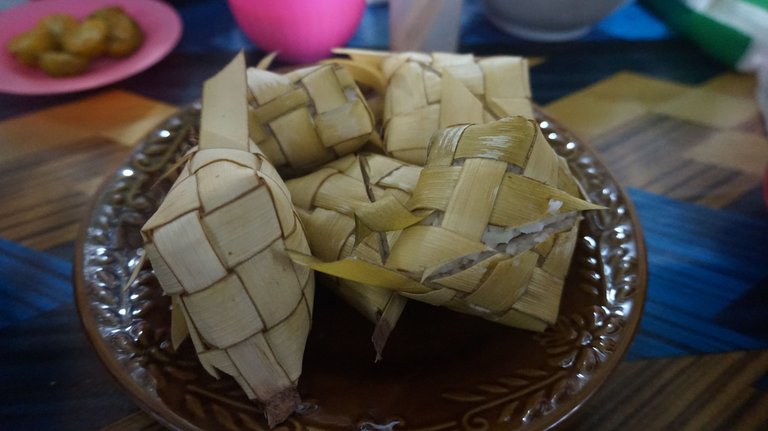 and boiled eggs as side dishes.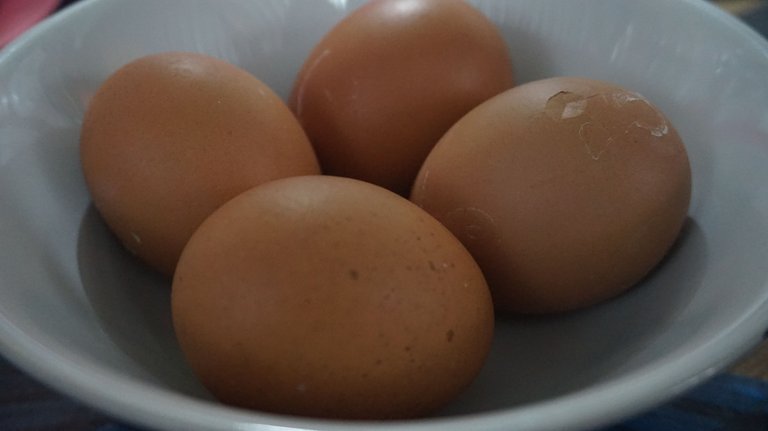 They serve beverages such as juice, syrup, and packaged drinks in addition to numerous meatballs.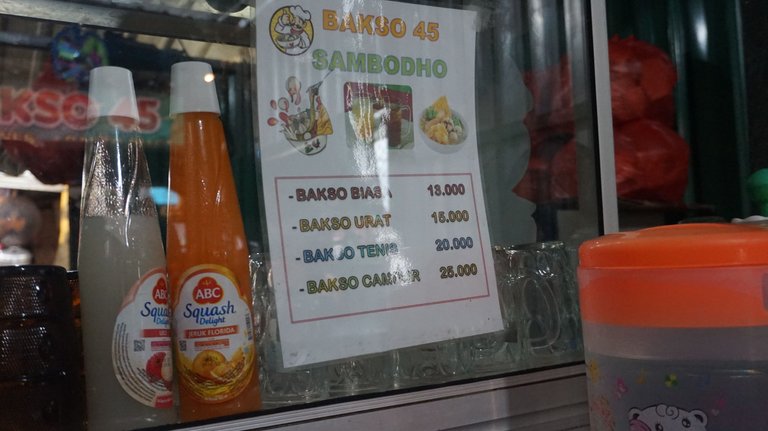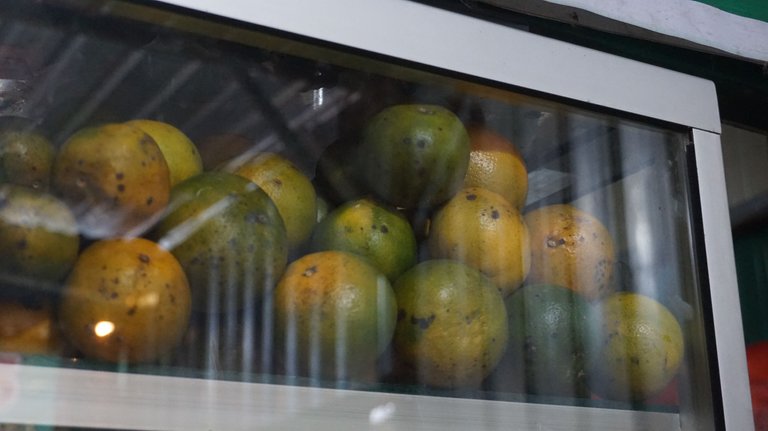 There are also a variety of crackers that can be used to accompany the fresh meatball gravy. The regular meatballs are my favorite. I prefer the little meatballs since they are easier to eat, and I don't eat eggs, so I normally only have one plate of regular meatballs.
Friends, that is the story of my city's most delicious meatball stall. I hope that in your city there is also a meatball stall that you like, because the taste of meatballs is very good.
Thank you friends for reading my story. And thanks for all the support.
---
---