The never forgetting encounter (Comedy)

Before I start writing, I would like to tell you this is a very funny story, be ready to laugh out loud. !LOL
It was a Saturday morning when I would need a new girl for the new week. Being a good playboy I know if I step into the town, I'm definitely bringing back home a lady. So I rushed to the bathroom and do the necessary things to look fresh, I have this rule of Never to be caught unfresh
I got to the city and the first thing on my mind was food, so I went straight into the first restaurant I saw. After I have ordered my food and I have taken two spoonfuls of fried rice, it was then my eyes were open to see the lovely damsel seating opposite my table. Immediately I compose myself and started using the cutlery to eat (something I'm not used to)
She stood up and walked towards the ladies and I saw how lovely her shape was, in my mind, I was shouting "Figure 8". Before she came out from the ladies, I already finish my food and went ahead to sit at her table.
She was surprised to see me seating there but didn't say anything. She sat down and I spoke first.
Hello pretty, I saw your table empty, so I came to watch over it before some alien invade it.👀
She looked at me and smiled, I knew that was a good sign. I continued with the conversation and she was responding well, I started chipping in some of my playboy moves and words and to my surprise, she bought it. I thought to myself, what a lucky day to meet an airhead lady.
I invited her immediately to my place and she accepted. I thought to myself " My skills have never let me down" I got her food and after she was done, we left for my place.
When we got to my place, I put on the music, shut my window close, turn on the air-conditioning, and the mood was set. We talk for a while and I started saying some naughty things and she was answering so well.
I was like "the Lord has done it again" without realizing it was going just too well.
I asked her if she would come to my room and she said yes, so we went inside the room and the fun started. I took off my cloth faster than I could count 1,2,3.
As I was kissing her, she asked me to stop and would like to get freaky with me. "Oh, this is a new one," I thought. Well, there is nothing bad with freaky. She asked me to lay on the bed as she blindfold me. "Hmm, I think I would love this" she already took off her clothes leaving her in her bikinis. She sat on me and tie my hands to the edge of the bed.
It was then I started feeling something was wrong. I have always wanted to try things like this but it feels like I'm at the gate of hell already. She was tying my right leg when I asked her to stop, but she didn't. She was like
You're a bad boy and I will punish you.
That was meant to be sexy but it felt like a threat in my ear because I know I'm a bad boy. I started screaming "please lose me, I'm not doing again" she taught I was joking and she was laughing.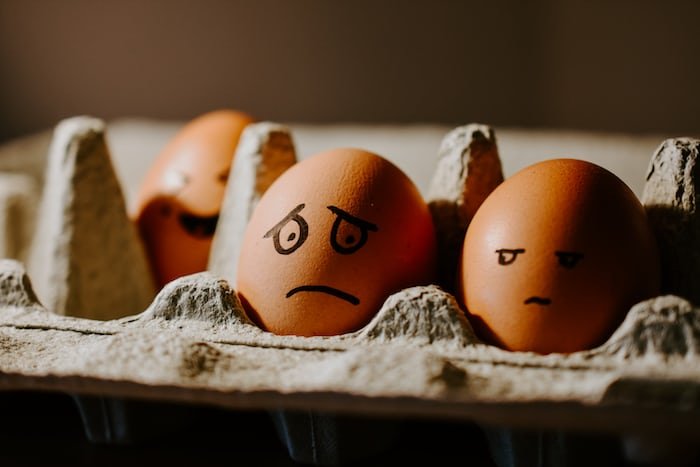 I was saying my last prayer already "Lord, please help me this once, I promise to change my way" I started crying and it was then she took me seriously. She loosen the band used to bind me and I got up so fast she didn't know when I wear my cloth.
I told her to wear her cloth and leave my house, she was like "Baby, it's not up to that" who is your baby, no tell me who's your baby?. Please leave my house. She got dressed and left. I was just thanking God that I didn't die committing sin. Since then, I promise never to be a playboy. The End.
I hope I was able to get you to laugh, this is a story gotten from my overthinking brain. Byeee
---
---