The Natural Life: What's your relationship with nature.
In this beautiful world, humans have been given the authority to name things and give meaning to things that's why we are very unique.
We are very different from animals, both domestic and wild animals. We are different from plants and trees, we are different from reptiles and fishes but there is one thing that connects us and that's nature.
So what is nature?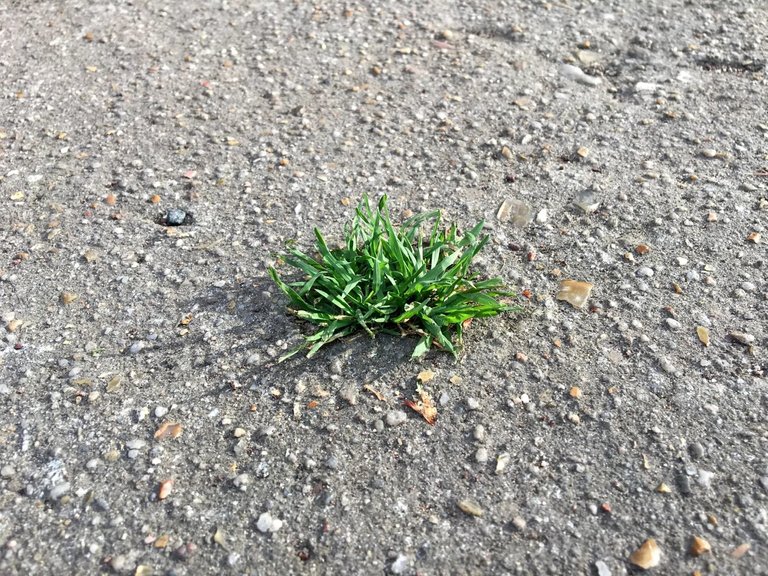 Image from @anttn post on your relationship with nature, it is a writing contest from the community of #Unitytowardsfreedom. You can read all about it from her blog here
Since we have been given the authority to give meaning to things, I would define nature in my word as
Nature is the connection between all life on earth. Nature is a living thing, it is you and me, it's everything we see because nature created all things.
Since I live in a developing country, I have more connections and exchanges with nature. Have you ever woken up in the morning, not by alarm or the sound of the horning cars, or the sound of the moving train but by the sound of the birds singing. I wake up most morning to the sound of the cock, it mostly sounds like
cocorukuuu
If you listen very well, it would look like the cock is saying
Good morning, wake up.
If you refuse to stand up by that time, the singing birds would make sure you get up from your bed, if you listening well, it would seem they are gossiping about your laziness.
Look at him, he is still sleeping and he refuses to get up even after John shouted Good morning and wake up several times.
And you would have no choice but to stand up. Most time when I woke up I would just walk around my home and observe the changes in the plants and animals we have around. I would share some images so you can see how natural my side looks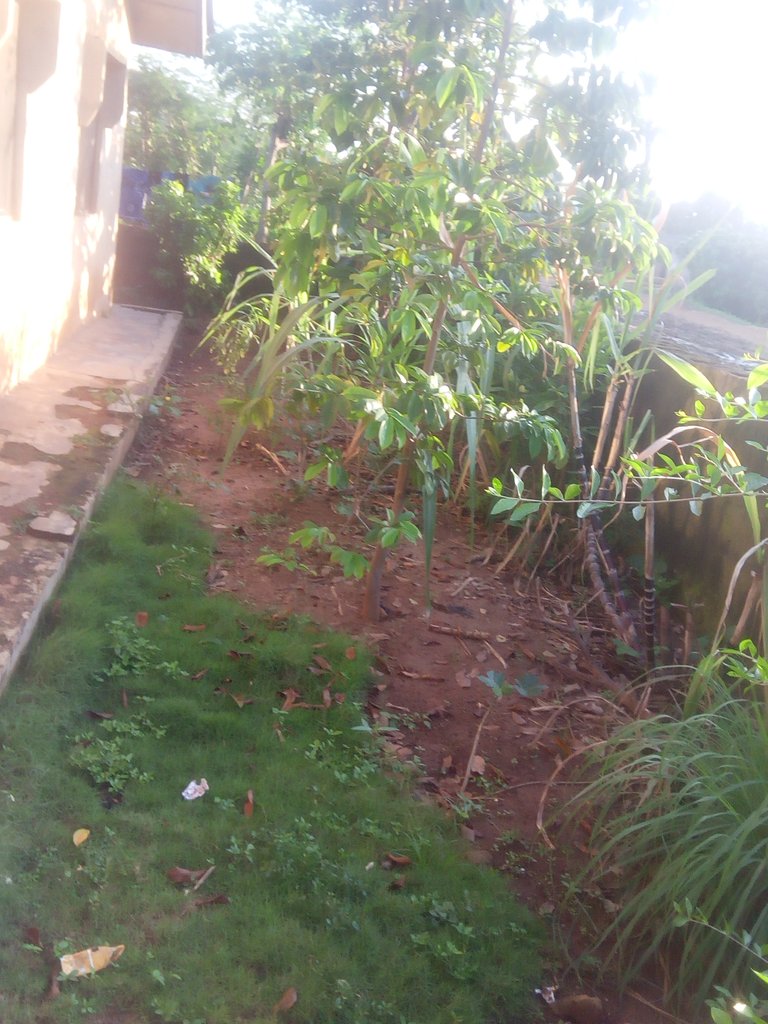 These are some of the flowers and fruit I have at the side of my home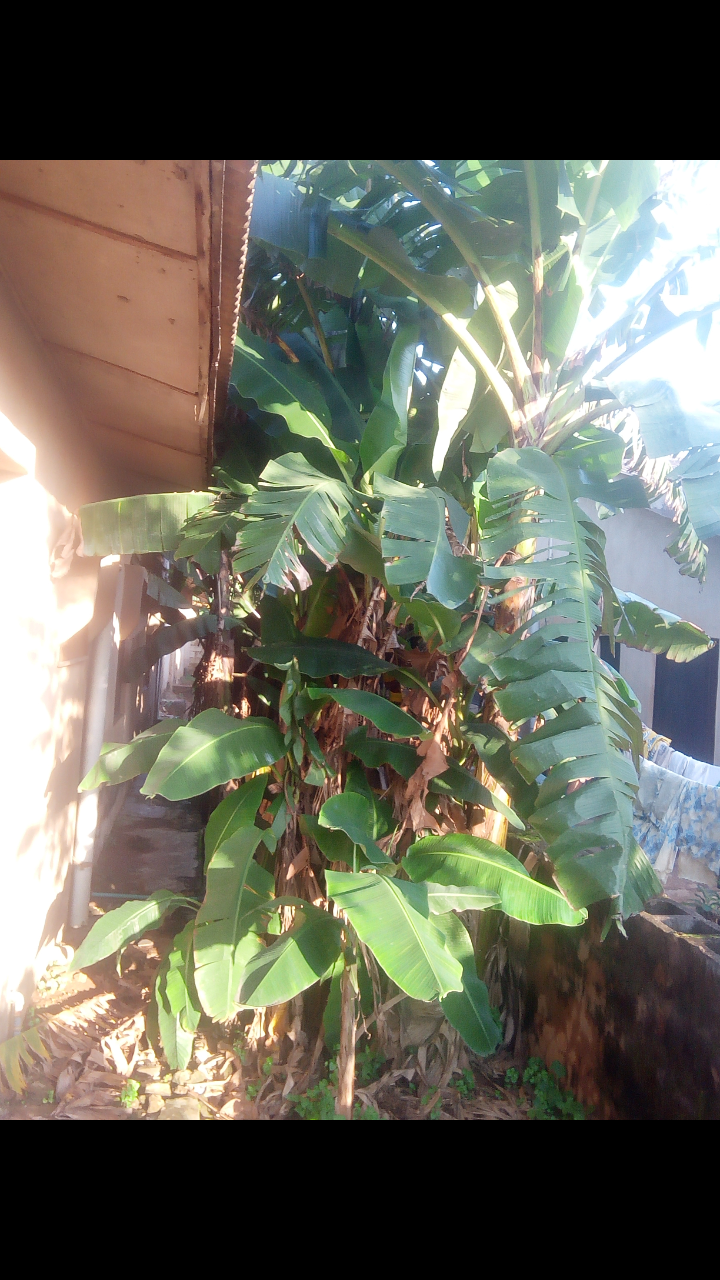 This is the plantain tree at the back of my home and we also have a short banana tree at the side of the house. So I get to eat fresh fruits when they produce.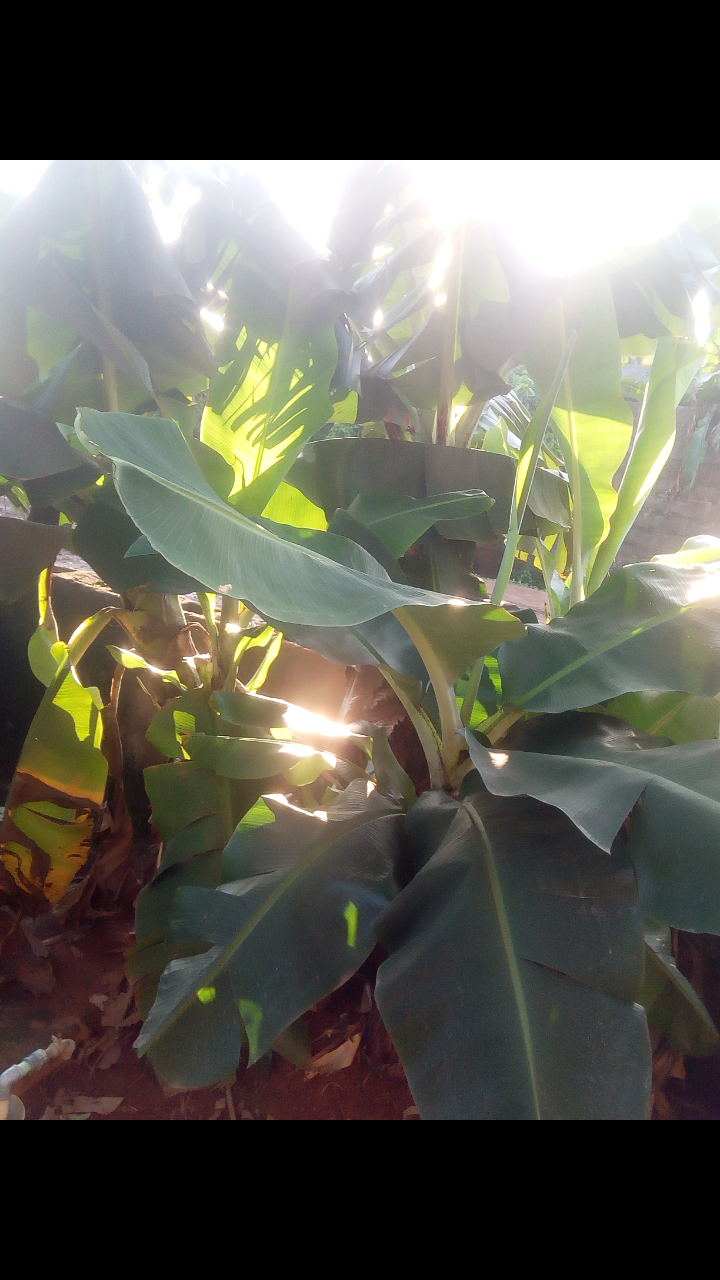 We also got some chicken that run around in the day time, I couldn't get a closer picture but I make sure I take a shot of the ones I saw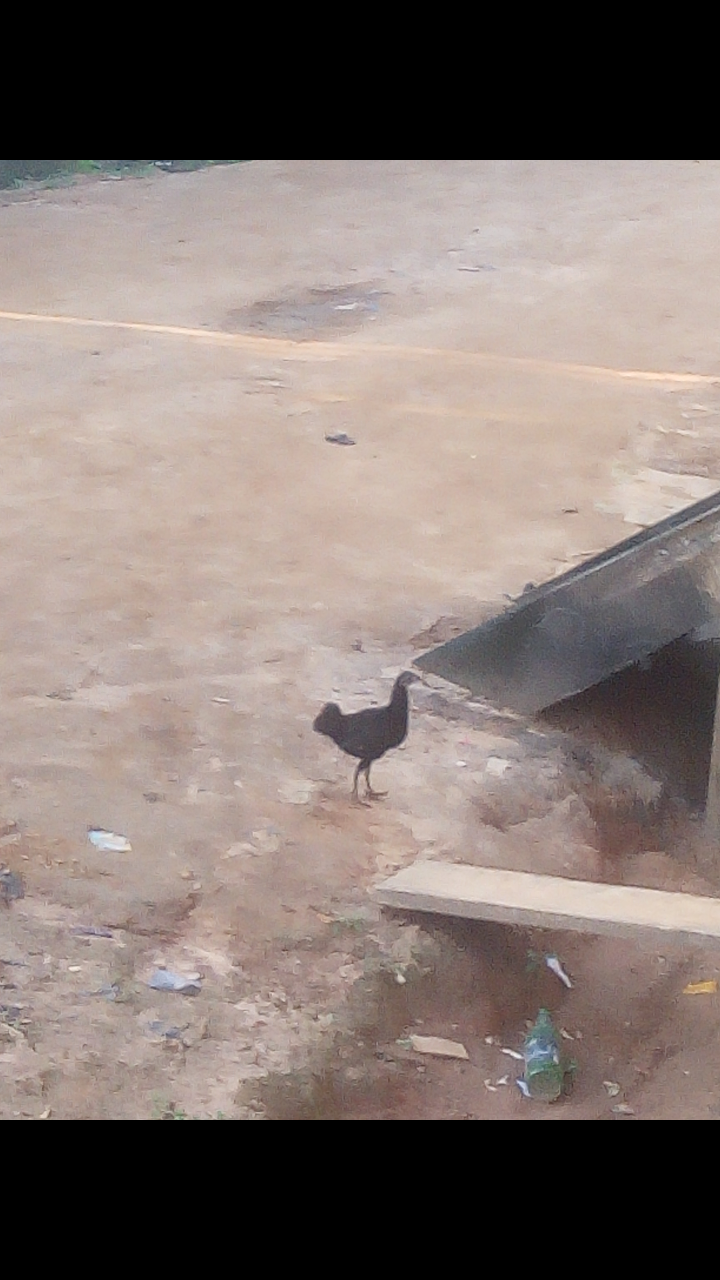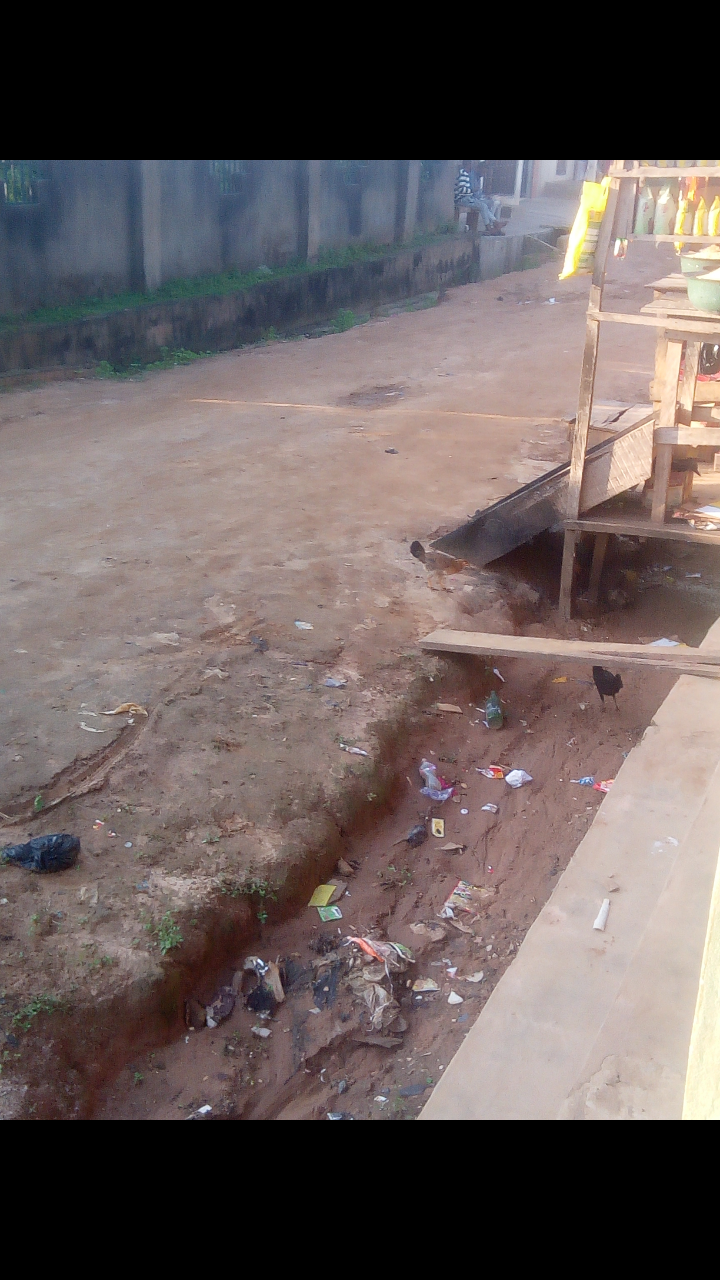 Before I round up my writing, I would like to share a secret about nature with you. It has worked for me several times and I know if you believe also, it would work for you.
Once you're feeling so weak or tired, go to where there is grass or where the ground is connected to the earth. Not a place that is tiled or cemented, just the pure ground, take off your shoe and put those awesome feet on the ground, relax and let your feet connect to the earth. In a short moment, you would feel a new set of energy in you cause your feet would draw life from the mother life that gives all life "Earth".
I don't know if it will work for you but it always works for me and anyone that tries it here. It is so sad that people have turned their back on nature and are destroying it and when nature retaliates, they tag it "Natural disaster" meanwhile, they started it first. A city not far from my city which is very close to the ocean had used up all her land for buildings and when they couldn't get more land, they abuse nature by driving the ocean back and filling it up with rocks to make more land. If you stand against nature, nature will also stand against you.
You have to find that love and unity towards nature for you to get what it gives freely.
Thanks for reading.
---
---