Entry for Hive open mic week 129 theme: Trust. Song Cover by @fasacity title: Trust and obey
---
Hive open mic week 129 theme: TRUST song by John Sammis song title Trust and obey cover by @fasacity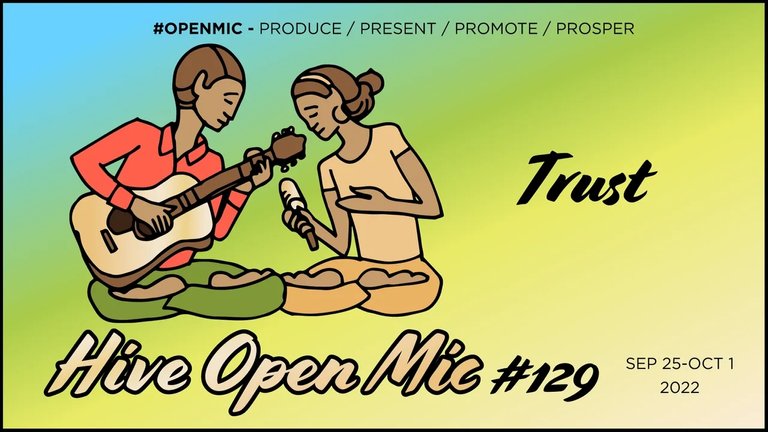 special thanks to the artist @ruthlopez for theme of this week. chose this song because it synchronized with the theme for the week which says trust. One thing is to trust God while another thing is to obey him. The hymn was written by John Sammis which expresses his faith and believe system to be only Jesus Christ. You can't carry your sin and other burden all we need do is to trust in the lord with all our hearts.
I have learnt to trust God for everything and no matter the situation.
song lyrics
1 When we walk with the Lord
in the light of his word,
what a glory he sheds on our way!
While we do his good will,
he abides with us still,
and with all who will trust and obey.
Refrain:
Trust and obey, for there's no other way
to be happy in Jesus, but to trust and obey.
2 Not a burden we bear,
not a sorrow we share,
but our toil he doth richly repay;
not a grief or a loss,
not a frown or a cross,
but is blest if we trust and obey. [Refrain]
3 But we never can prove
the delights of his love
until all on the altar we lay;
for the favor he shows,
for the joy he bestows,
are for them who will trust and obey. [Refrain]
Source
thanks for visiting my blog and all the comments appreciated.
---
▶️ 3Speak
---
---