Visiting the 3rd meeting exhibition and sale of cacti and succulents + My collection.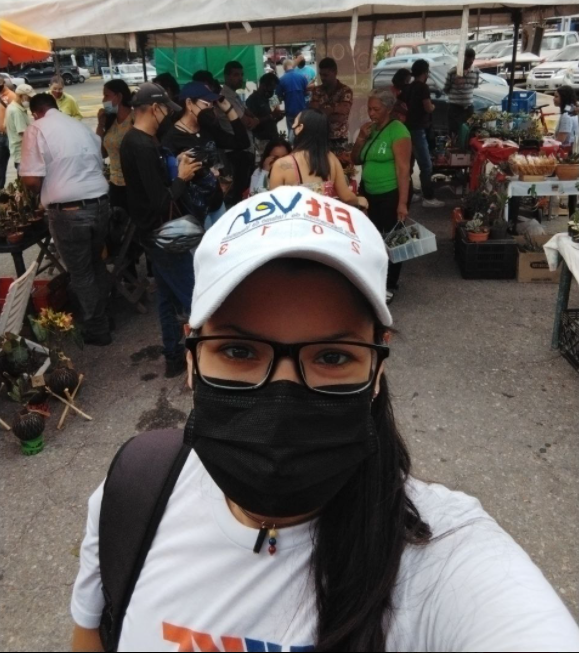 Hello dear community! I want to tell you about something that has made me very happy these days and that has revived the flame of gardening passion in me. Recently I found out that in my city there was going to be an exhibition of succulents and cacti. It would be a meeting of those who work with these plants to show, sell or make exchanges. I was so excited about the idea that I asked for that day off from work so I could go!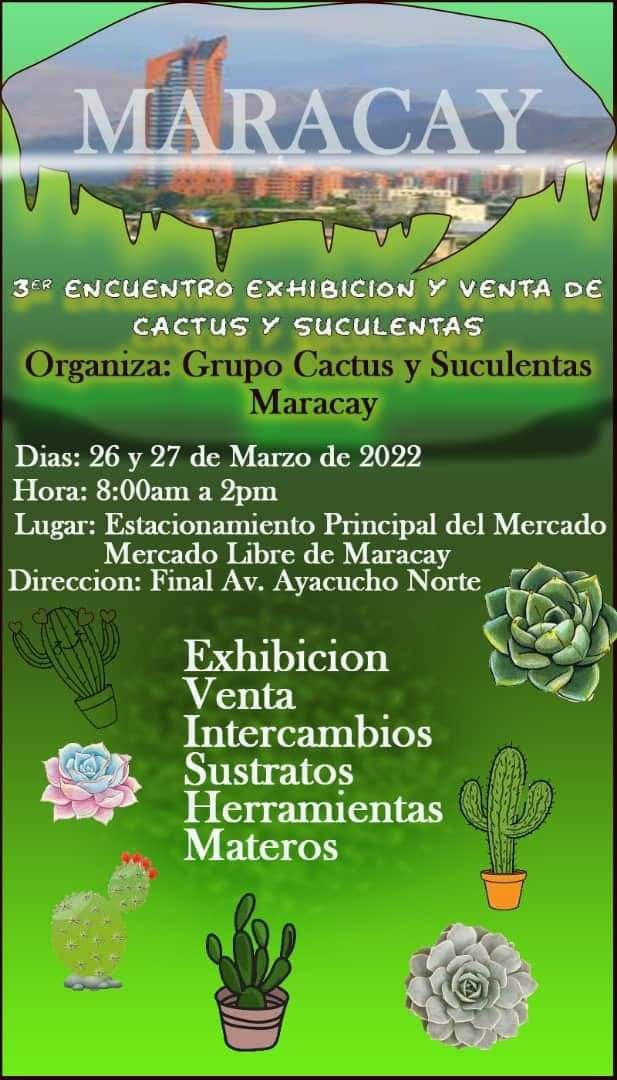 "3rd meeting, exhibition and sale of cacti and succulents"
Upon arrival I was a little surprised that the event was smaller than I imagined hehe, it was in a parking lot but there were only two rows of awnings, however, as I got closer I realized that there was everything! I started to look carefully stall by stall, I loved that there were not only plants but all kinds of decorations alluding to cacti and succulents. As I walked around and saw each place, I talked to the people who were there and they told me what they were doing. It was nice to share that love and excitement for plants with other people who feel the same way.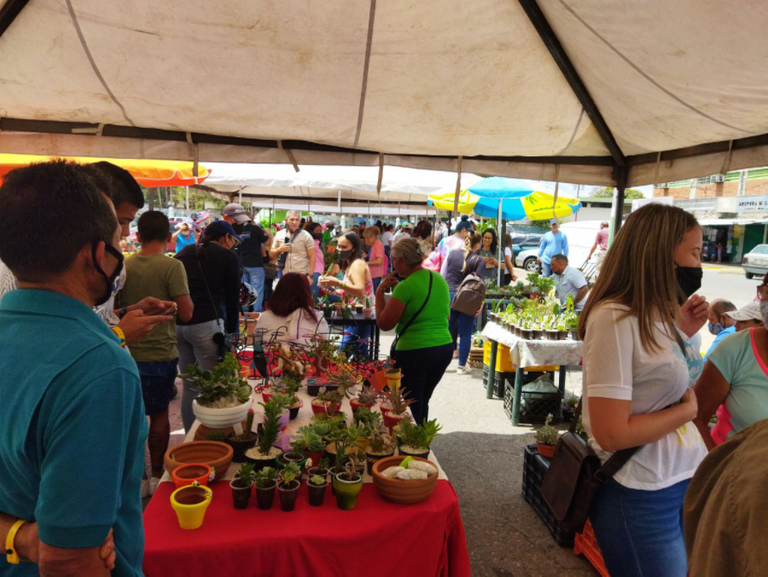 There were several stand with different things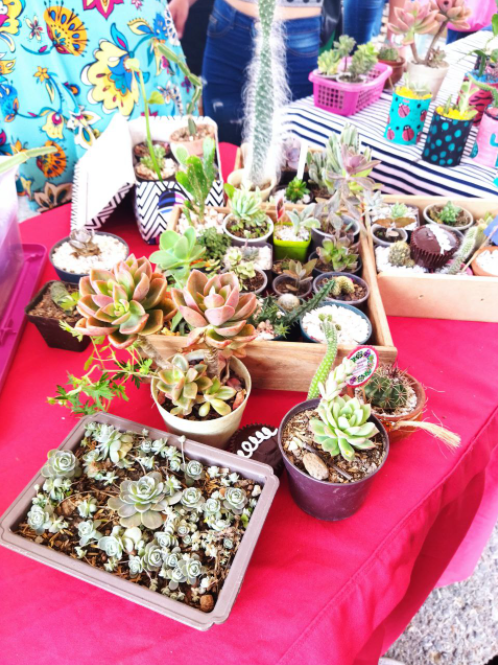 Succulents 😍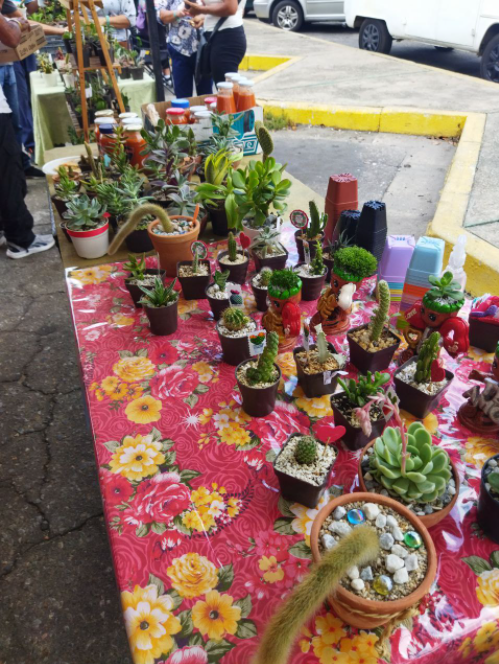 Cacti 🌵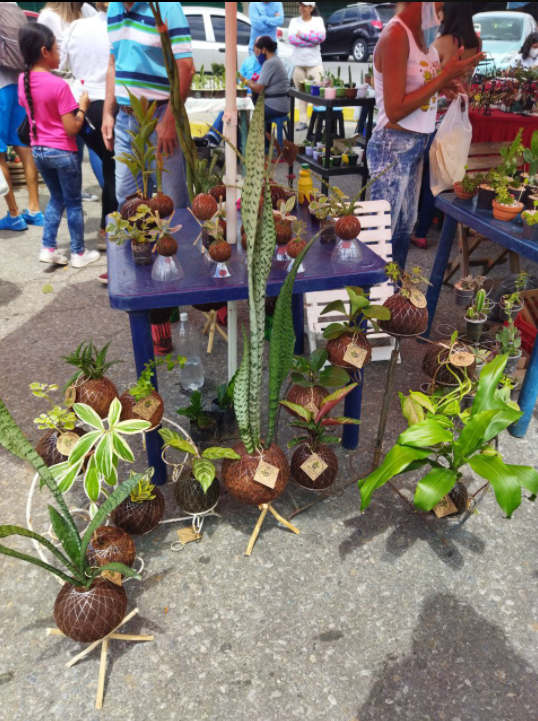 Kokedamas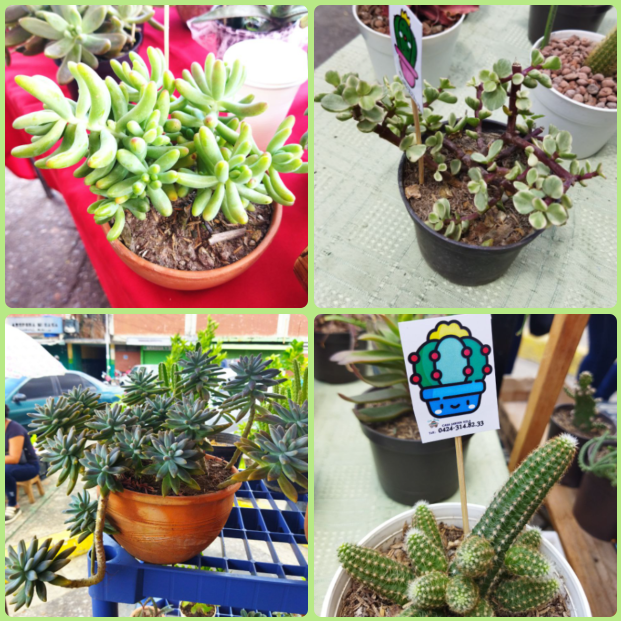 I loved the varigated elephant bush! (top right)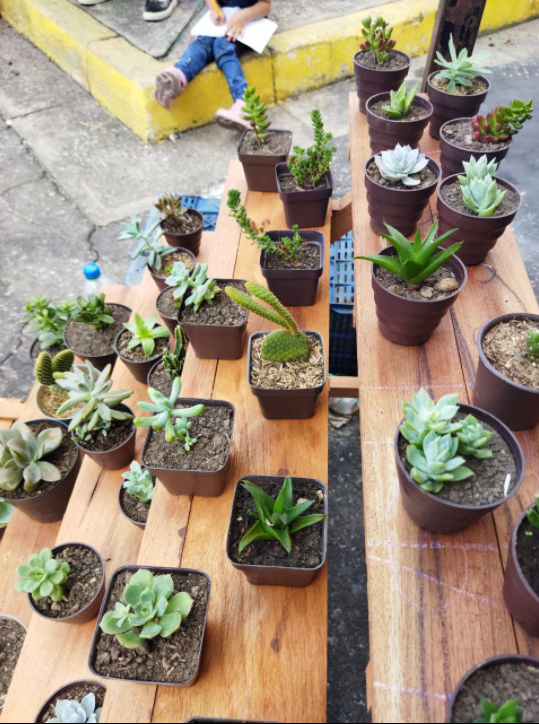 Notice the bunny ears?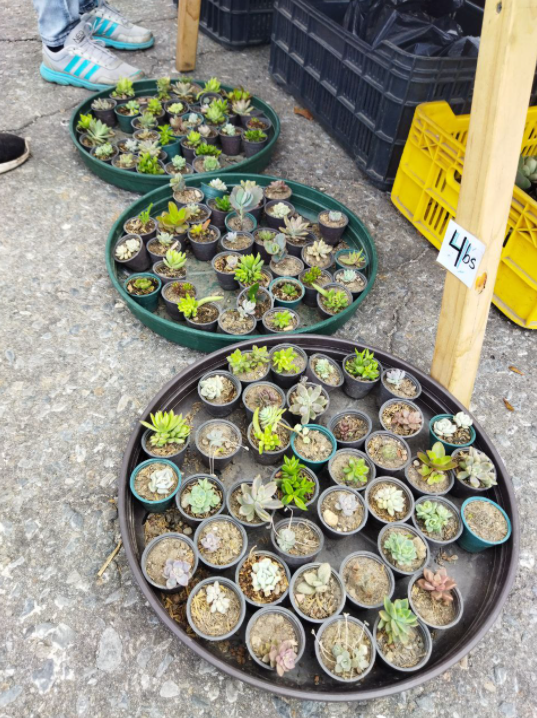 Babys!!
Not surprisingly, it was impossible for me not to take home a couple of succulents! They are tiny but the truth is that I didn't take bigger ones because they were more expensive T_T I'm sure these little ones will be happy to accompany from now on my previous succulents, which have grown quite a bit :)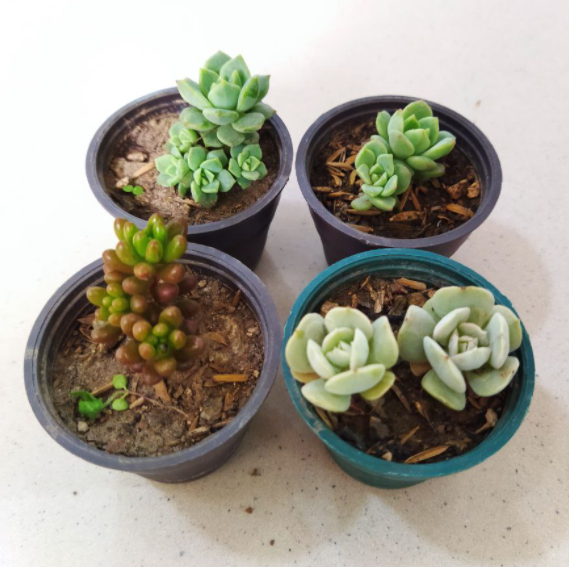 The new children hahaha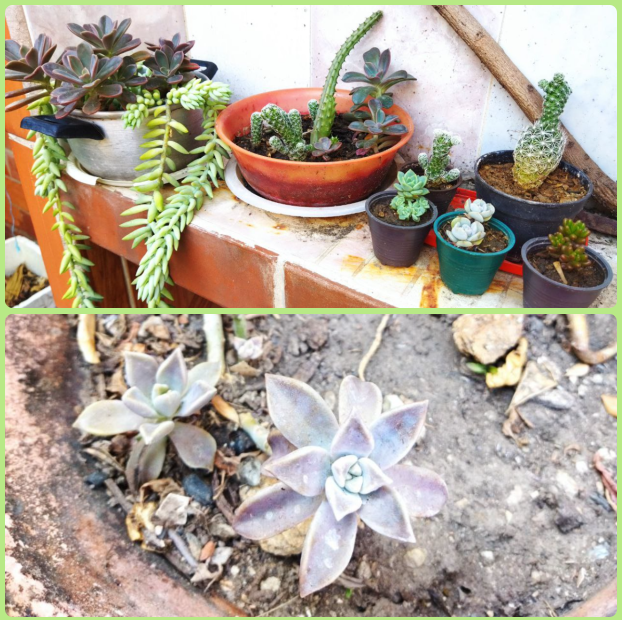 My Collection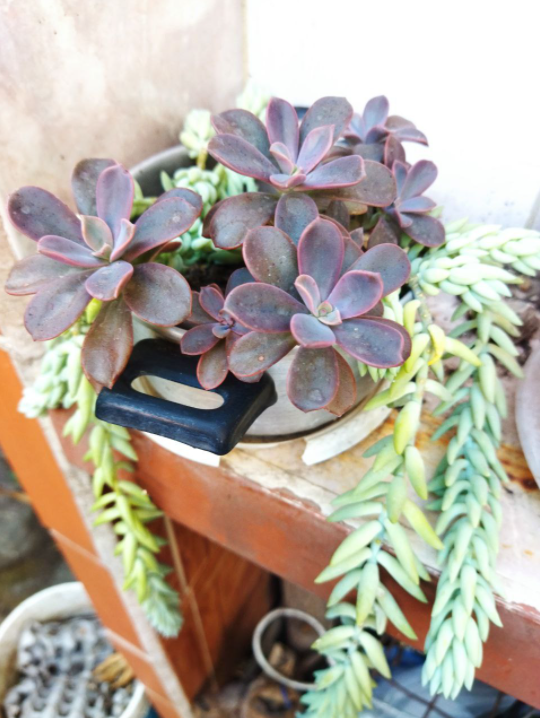 Graptoveria Fenix & Sedum Morganianum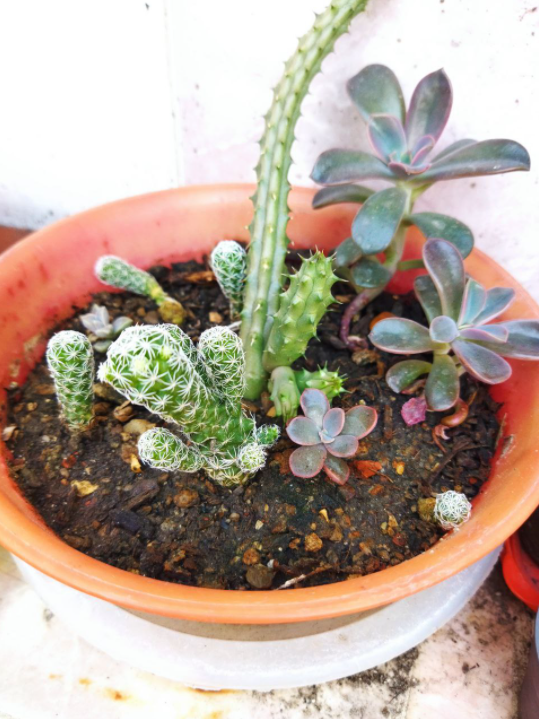 In order: Mammilaria vetula, Huernia Schneideriana or Red Dragon Flower and another Graptoveria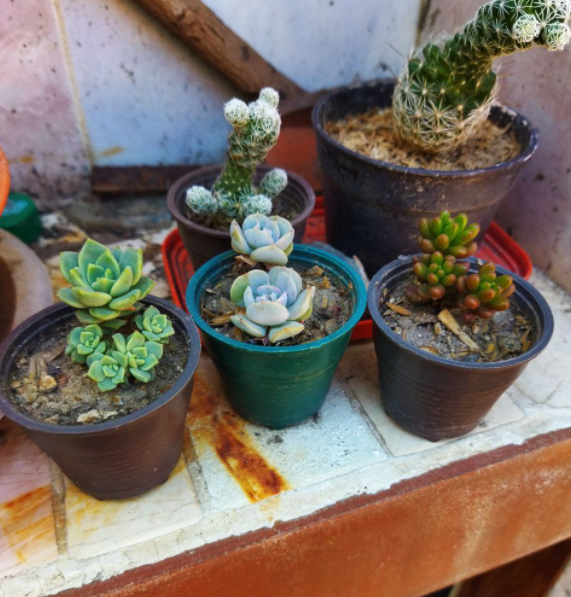 The first two in the front are Echeverias but i'm not sure it they are wether elegans, prolifica or else. the third is a Sedum Rubrotinctum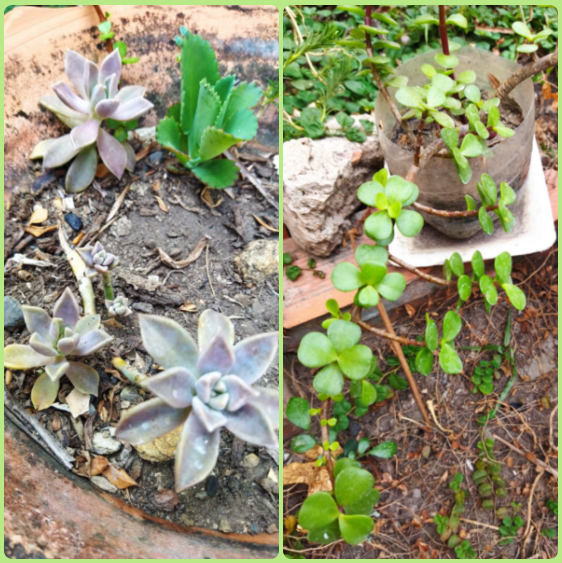 Graptopetalum Paraguayense & Portulacaria Afra AKA Elephant bush or baby jade
I have other 2 cacti but they're kinda dying and I have to separate the pups and plant them apart so I don't loose them :(
This was my experience in the exhibition and I hope you liked all my succulent collection, little by little I am gathering more types that I hope to continue showing you! If you like in the comments you can also show me the ones you have! It will be great to share about it

Gracias por leerme. | Thanks for reading.
Todas las fotos son de mi autoría. | All photos are my own.

---
---