November 2022: Penultimate Garden journal Challenge of the year!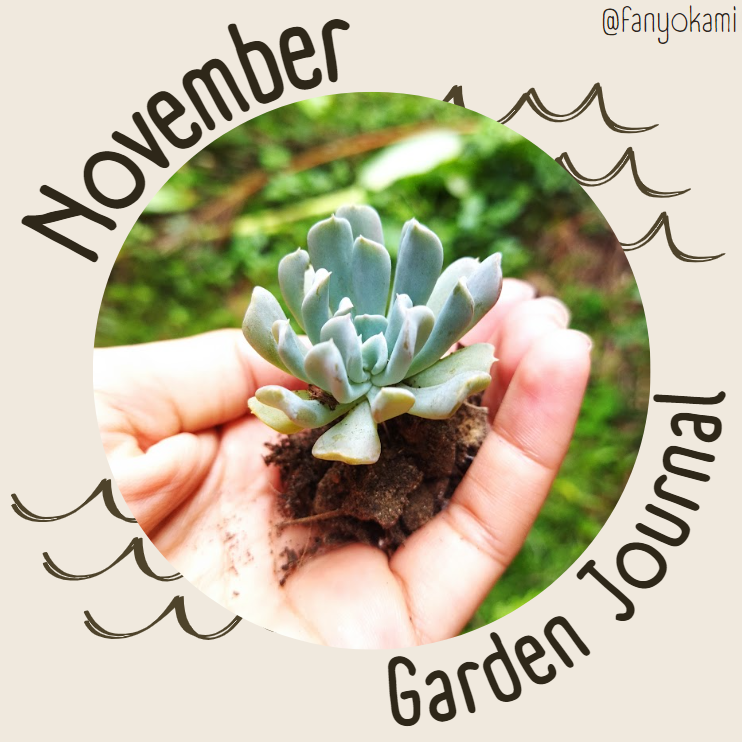 I never get tired of saying how much I am surprised how plants take care of themselves, even though they may need our vigilance and constant care, many times the best thing to do is to let them be. That was something I learned after making many mistakes with certain plants, I was excessively vigilant, and they ended up dying, and those that I left forgotten, without the slightest care, turned out to grow splendidly. Of course, sometimes our intervention will be necessary, but as a general rule now I only try to observe my plants, admire them every day and only intervene if I see that something is not right or that they need transplanting.
This has been the case with my succulents, which I have been collecting and reproducing slowly over the last few years, it is something that makes me very happy to do, the fact of being able to reproduce or multiply a succulent means that it has grown enough for that to happen, that is, that I have managed to take care of it all that time and it has survived! It also makes me happy to think that I will be able to give or exchange these new plants, and thus continue to have new varieties and continue to fill my collection!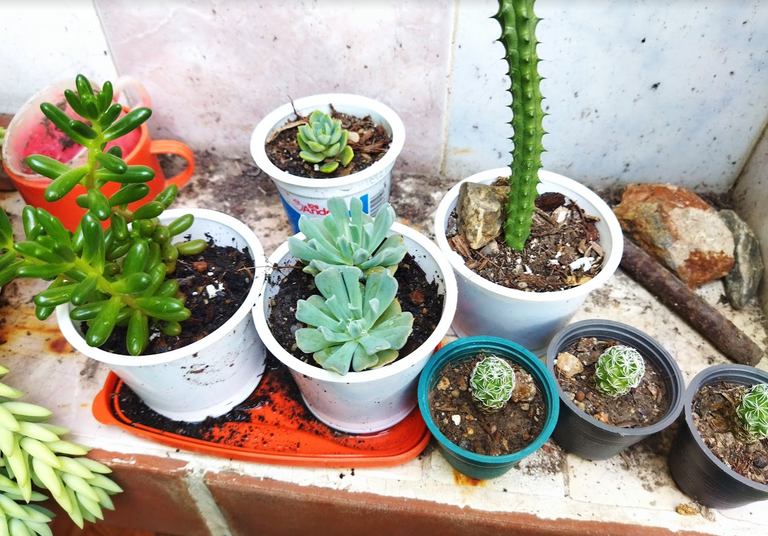 These were the last ones I adopted, they had already gone through their first pot change and it was not long before the second one.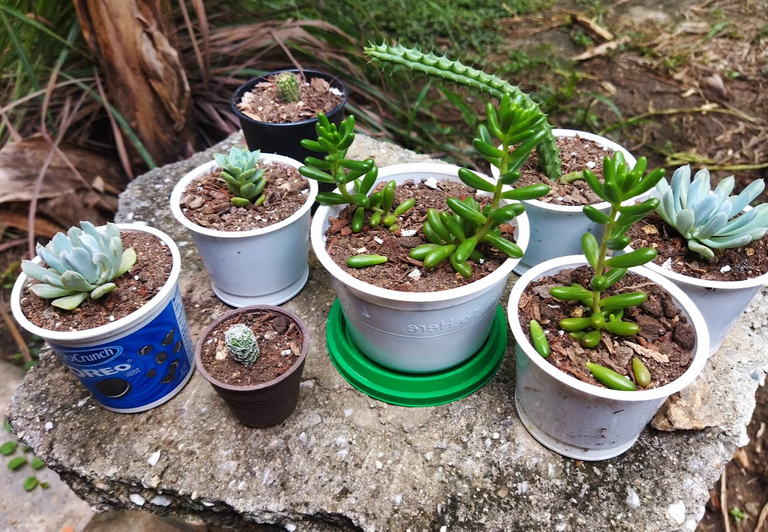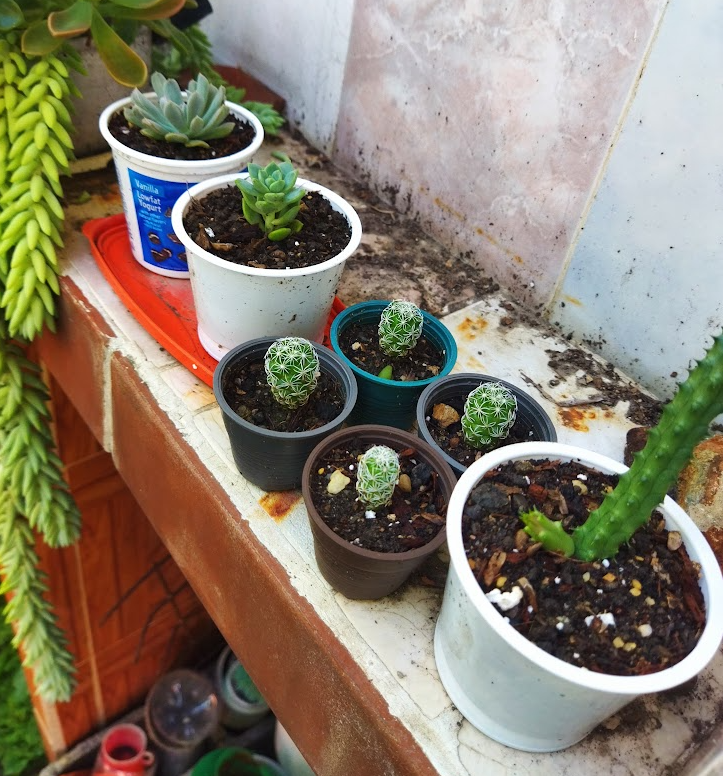 Even though they don't get enough sun and don't have that compact shape that makes them look super cute, they have grown quite a bit and now they look like this!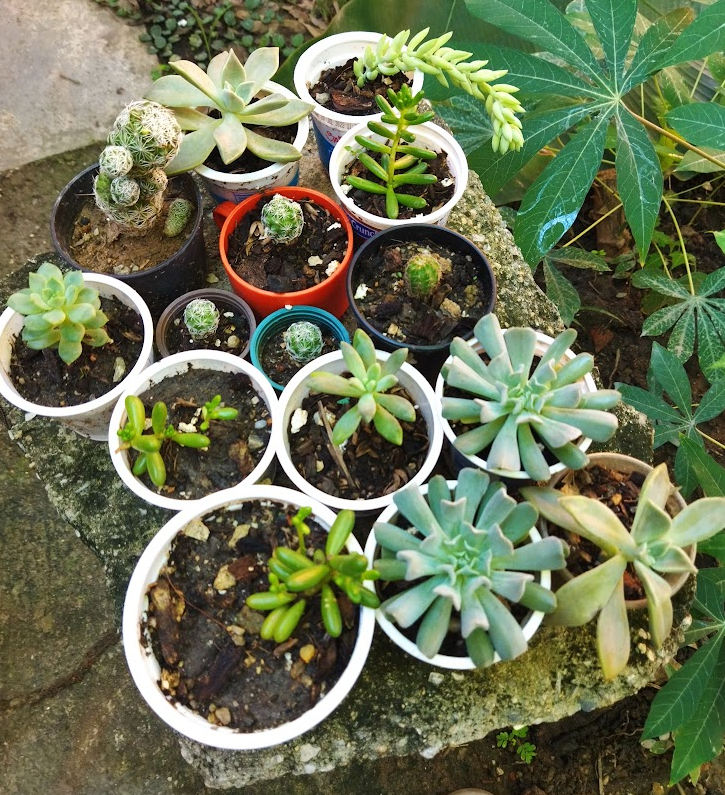 Here are others I recently propagated too
Not only the little ones received love, these elephant bush were also transplanted after much searching for a suitable pot. What I love most about these is that they look like a bonsai, without having to know about bonsai hahaha.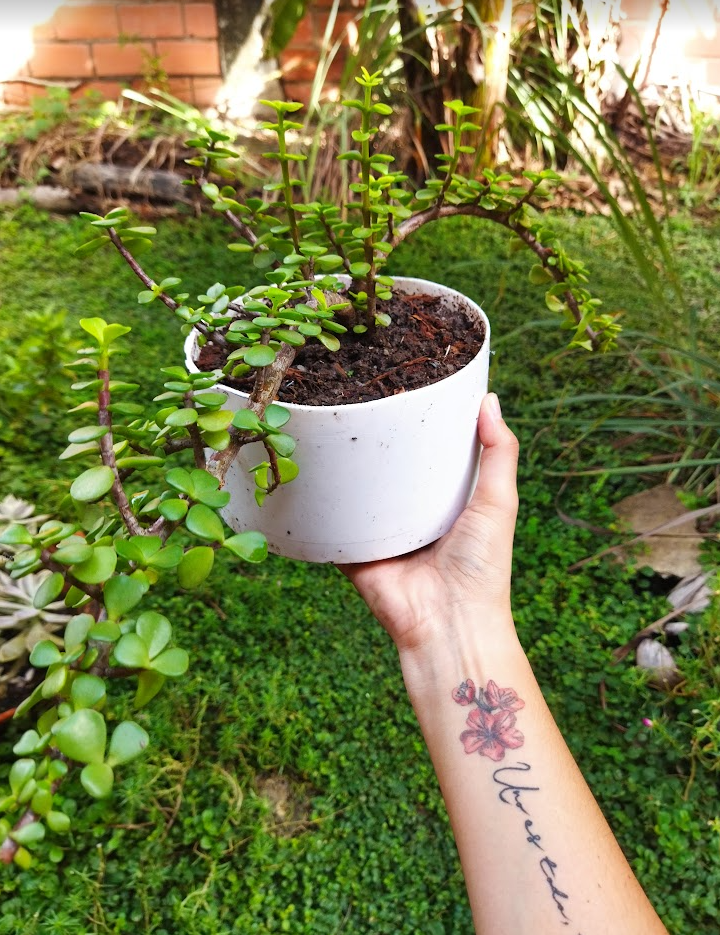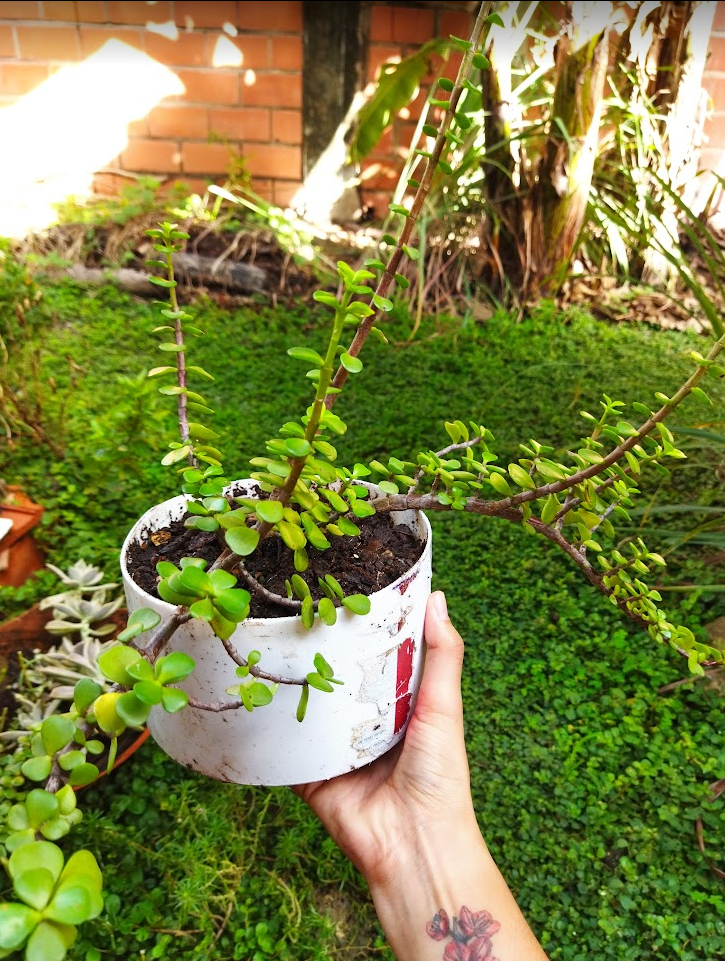 But not only the succulents are growing, my Plantain plant surprised me these days with a new pup! So now there is more hope that I can continue to grow them (previously I told you that I had problems with these plants and that I had lost one of them).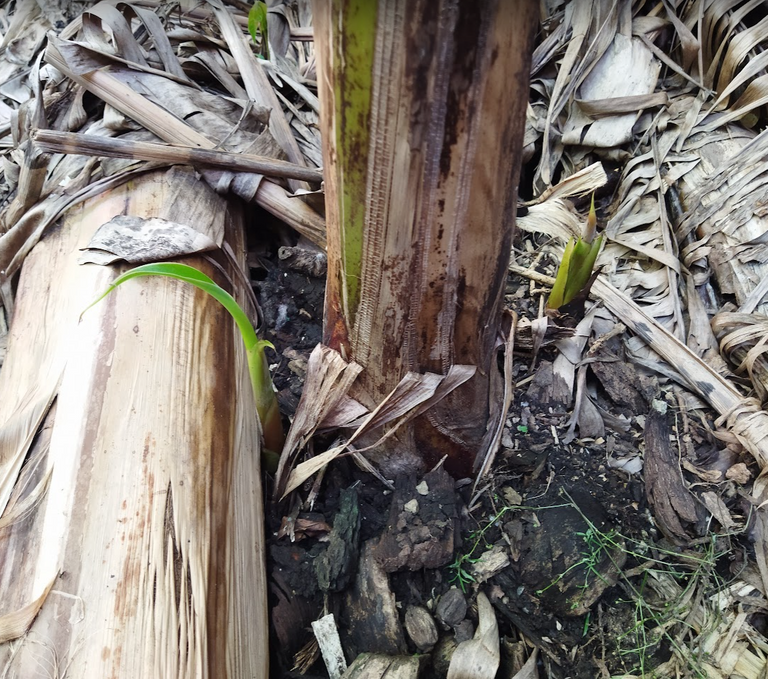 The one in the left is the new one, I don't know why it is growing faster than the other
I have also been placing ornamental plants on the front porch of my house, pothos, aloe vera, snake plant and zz plant, soon I will put a palm plant because I love the touch of life they give to the place! (looks like I'll end up with a nursery at home hahah)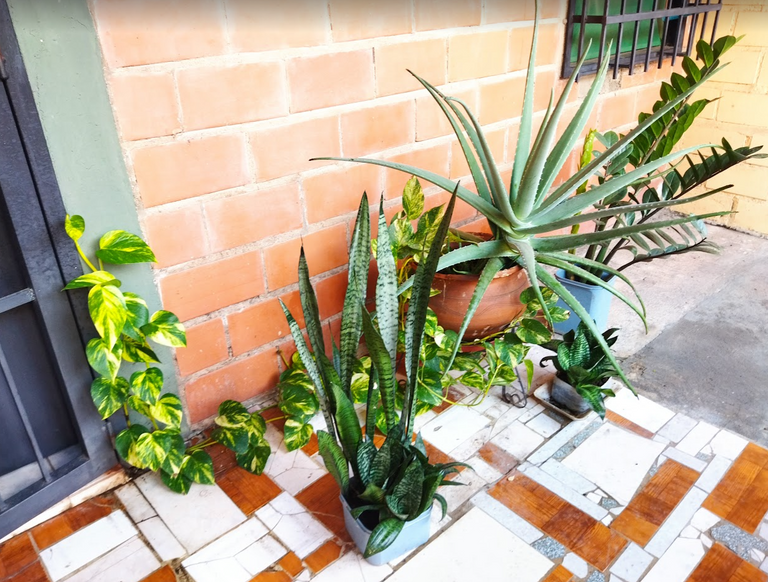 Doesn't it look cool how the pothos has climbed up the door frame?
Last but not least, remember mi little Taro (Ocumo) plant? Look how big it is!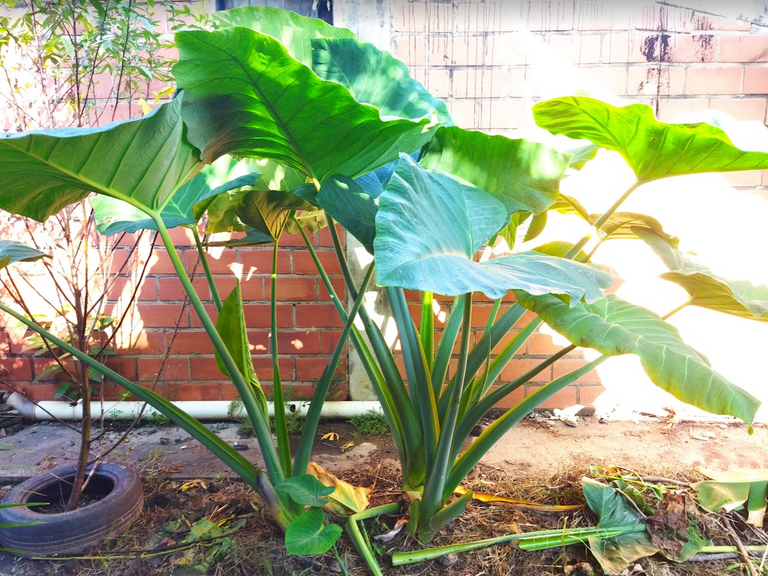 It is my size now! I think I should harvest it soon but I'm not sure if it takes 10 months or a year to be fully ready.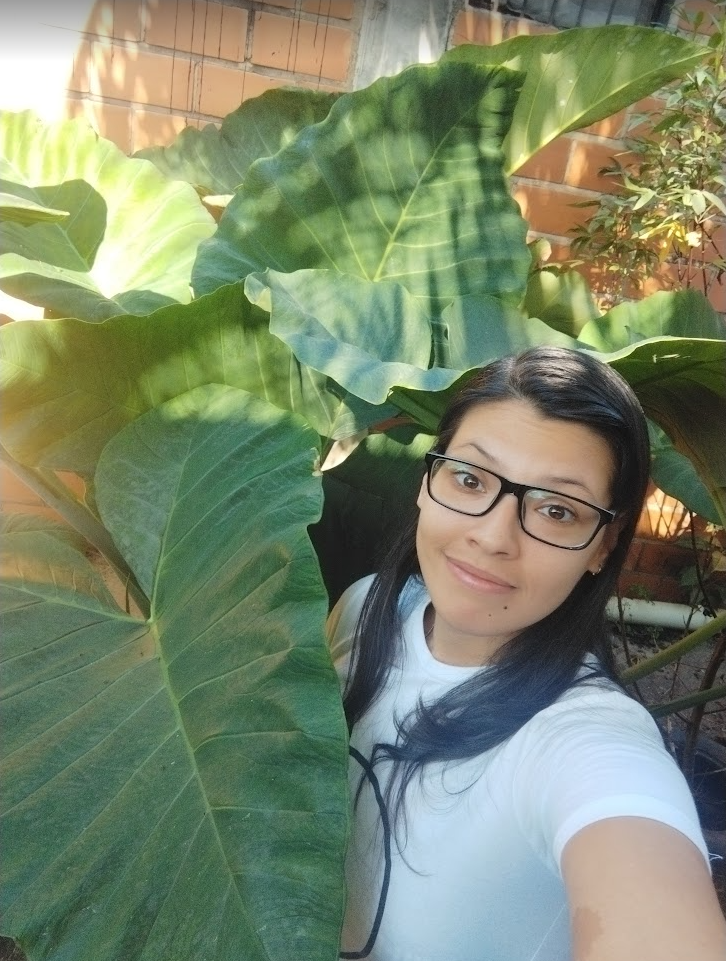 I wasn't going to miss the selfie this month!!
Once again I'm super happy to be part of the Hive gardeners community and participate in this exchange of knowledge and beauty! I hope everybody likes this and don't forget to leave your comments!! See you around!

Gracias por leerme. | Thanks for reading.
Todas las fotos son de mi autoría. | All photos are my own.

---
---